Best Waterparks in the World
There's something about a waterpark that just screams summer fun. Whether young or old, a waterpark is a perfect place to spend a hot day cooling off and having some fun.
There are many waterparks in the United States to choose from, each with its unique attractions and rides. If you're looking for a waterpark to visit this summer, check out our guide to the best waterparks in the US!
Indoor water parks are a great way to enjoy the fun of being in a pool or water park without having to worry about weather conditions. Indoor water parks provide year-round enjoyment with heated pools, thrilling slides, and plenty of activities for all ages. From lazy rivers and wave pools to thrilling tube rides, here …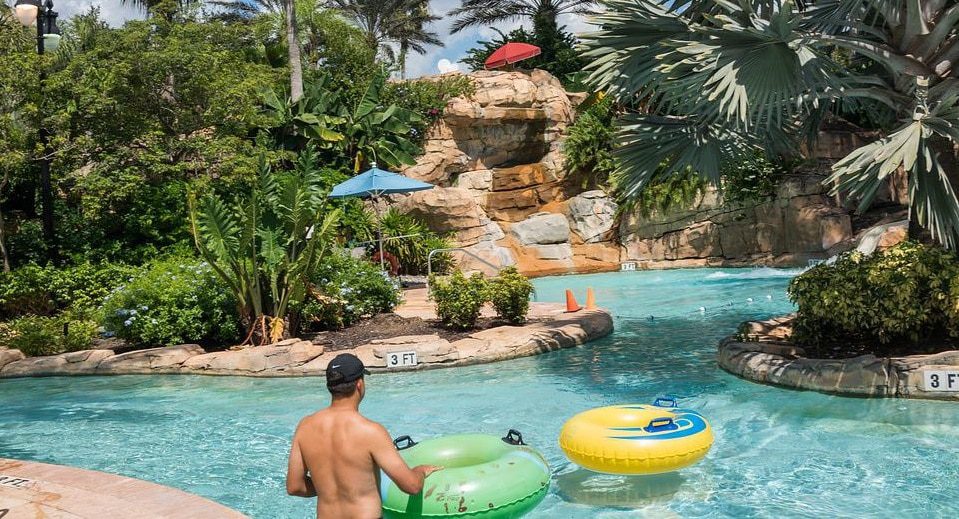 Best Waterparks in the United States
Guide to the Top Waterparks in the US
There's no better way to beat the summer heat than spending a day at a waterpark. Waterparks offer a wide variety of attractions that are perfect for all ages. If you're looking to relax, you can float down a lazy river or soak in a whirlpool. For those who want to experience some thrills, there are plenty of waterslides to choose from – ranging from mild to wild.
And if you're traveling with young children, most waterparks have special areas just for them, complete with smaller slides and shallower pools. No matter your preferences, you're sure to have a blast at a waterpark.
Reasons People Visit Waterparks
As mentioned before, waterparks offer a great way to escape the summer heat. If you're second-guessing whether or not a waterpark is worth the visit, here are a few reasons that may convince you:
The Place to Make Summer Memories – Waterparks are made for summer fun. They're the perfect place to create lasting memories with friends and family.
You can spend the day enjoying the rides and attractions and then end the night by relaxing in a cabana or swimming under the stars. In addition, many waterparks offer special events throughout the summer, such as concerts, movie nights, and more. This makes it easy to find something fun to do on those long summer nights.
Offers Great Value – Waterparks are an excellent value for your money. When you compare the cost of a waterpark ticket to other summer activities, such as going to the movies or the beach, a waterpark is the better deal. In addition, many waterparks offer discounts for groups and annual passes, saving you even more money in the long run. If you have a large family or plan to visit a waterpark multiple times throughout the summer, an annual pass is definitely worth considering.
A Place For Everyone – Since waterparks offer something for everyone, they make the perfect summer destination for families and groups of friends. For instance, if you're traveling with young children, they can enjoy the kiddie pool while you hit the slides. Or, if you're looking for a romantic summer getaway, many waterparks have adults-only areas where you can relax in peace.With waterparks, you won't have to worry about finding something for everyone in your group. There's truly something for everyone at a waterpark.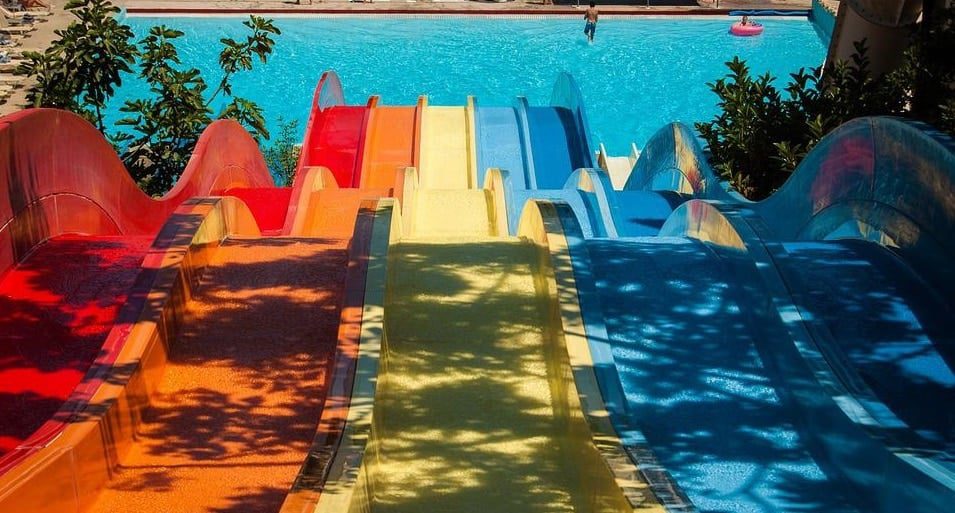 What Kind of Attractions or Rides You'd Find in Waterparks in the United States?
There are numerous types of waterparks in the United States, each with its unique attractions and rides. Here are some of the most common attractions and rides you'll find at waterparks in the US:
Lazy Rivers – Lazy rivers are a popular feature at many waterparks. They provide a leisurely way to float around the park, taking in the sights and enjoying the water. Lazy rivers typically have a gentle current carrying guests around a large pool or a long, winding channel. Many lazy rivers also feature numerous twists and turns, providing an added element of fun. Some lazy rivers even have special features, such as waterfalls and spray guns. Regardless of their features, lazy rivers are a great way to relax and enjoy the waterpark experience.
Wave Pools – A wave pool is a perfect solution for those who enjoy the ocean but don't want to deal with the sand and salt. Wave pools are large pools that generate artificial waves, simulating the experience of being at the beach. These waves can range from gentle swells to massive six-foot waves, providing a unique way to experience the water. Wave pools are also perfect for those who enjoy body surfing or boogie boarding. Just be sure to stay within the designated areas, as wave pools can be dangerous if you're not careful.
Water Slides – No matter what your age, everyone loves slides. Waterparks typically have a variety of slides to choose from, ranging from gentle slopes to steep drops. For those who want a more extreme experience, many waterparks also offer slides that end with a huge splash or even a 360-degree loop. Others even have slides that send you careening through dark tunnels. Children might enjoy the kiddie slides, typically shorter and have shallower slopes. Check the height requirements before getting in line, as some slides have minimum and maximum height requirements.
Kiddie Pools – Kiddie pools are shallow pools designed specifically for young children. They provide a safe and fun place for kids to play, with plenty of toys and activities to keep them entertained. Many kiddie pools also have spray features, such as waterfalls and fountains, which add an element of fun. Some kiddie pools also come with shade covers, inflatable toys, and other features that make them even more enjoyable. So whether you're traveling with young children or are looking for a place to cool off, be sure to check out the kiddie pool.
Water Rides – Waterparks also offer a variety of water rides, which provide an exciting and adrenaline-pumping way to enjoy the water.
Wild water slides or "white-knuckle" rides are perfect for looking for a thrill. These slides typically have steep drops, sharp turns, or other features that make them more exciting. People usually ride on a raft or inner tube when going down these slides. For a more family-friendly option, many waterparks also offer rides specifically designed for young children. These rides typically have gentler slopes and slower speeds, making them perfect for kids who want to enjoy the water but aren't quite ready for the more extreme slides.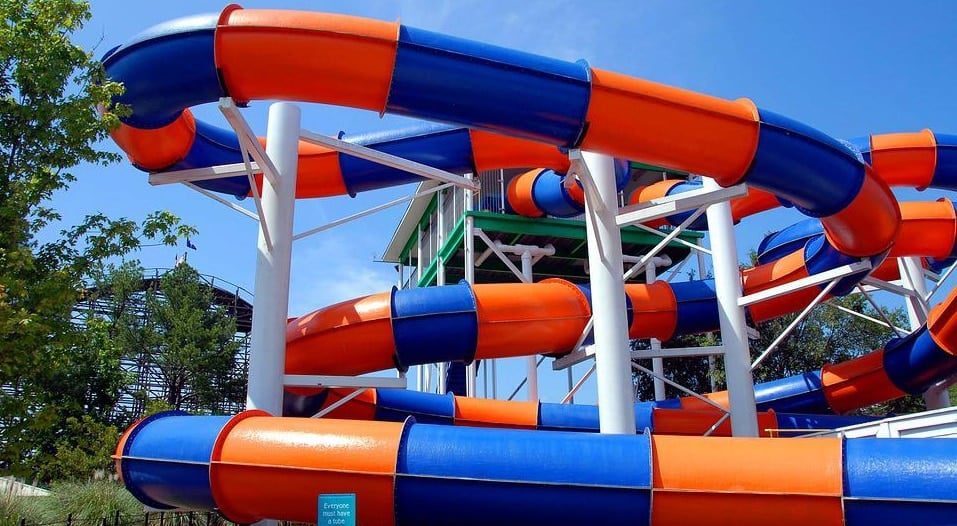 History of Waterparks
Unlike zoos and amusement parks, waterparks are a relatively new phenomenon. It started with creating a waterslide in 1906 in New Zealand during the International Exhibition that year. The "Wonderland" exhibition area featured many rides and attractions, including a "water chute." The chute was so popular that even government officials took a ride down it. After World War II, waterparks became more popular in the United States. George Millay, the founder of SeaWorld, took a great interest in waterslides and opened the first official waterpark in the country, Wet n' Wild in Orlando, in 1977.
The park was an instant hit, with people flocking to experience the new attraction. Millay opened more waterparks around the US, Mexico, and Brazil with much success. Since then, waterparks have become a staple of American culture, with new parks popping up all over the country. Waterparks are now one of the most popular tourist destinations in the United States, with millions of visitors each year.
Educational Factors and Why Waterparks Are Important
While waterparks are a fun place to cool off, they also offer several educational opportunities, especially for children. Below are some of the educational factors that waterparks can provide:
Emotionally Therapeutic – Water parks can be a great way to release pent-up energy and emotions. Slides and rides allow people to scream, shout, and let out all of their frustrations in a safe and controlled environment. Waterparks can also be a great place to relax and de-stress. The sound of waterfalls, the feel of the water on your skin, and the gentle motion of the waves can all help to calm and relax you.
Gives a Great Workout – Waterparks are also a great place to get some exercise. Swimming laps in a pool or riding water slides can give you a great workout. And because water is much more buoyant than air, it's easier on your joints, making it a great option for those with joint pain or other issues. Swimming is also a great way to improve your cardiovascular health and increase your endurance. Research has shown that swimming just 30 minutes a day can help to improve your heart health and reduce your risk of heart disease.
Encourage Social Interaction – Waterparks can be an excellent place for families with young children to encourage social interaction. Kids can learn to share, take turns, and cooperate with others while playing in the water. Waterparks can also be a great place for adults to socialize and meet new people. With so many people gathered in one place, it's easy to strike up a conversation and make new friends.
Tips to Keep in Mind When Visiting a Waterpark
Before heading to a waterpark, there are a few essential things to consider.
Pack Plenty of Sunscreen – Waterparks are a great way to beat the heat, but it's essential to be mindful of sun safety. Most waterparks are outdoors, which means you'll be exposed to the sun for long periods. Pack plenty of sunscreens and reapply them often to prevent sunburn. A good sunscreen should have an SPF of at least 30 and be water-resistant. You should also wear hats and sunglasses and try to stay in the shade as much as possible. Drink plenty of water to stay hydrated. Take breaks in the air-conditioned areas if you start to feel overheated.
Do Your Research – Waterparks can be a great way to spend a hot summer day, but it's important to do your research. Not all waterparks are created equal, and some may not have the type of attractions or rides that you're looking for. Be sure to read reviews of the park before you visit, and check to see if there are any discounts or deals available. You can also call the park in advance to ask about their policies and procedures and find out if there are any special restrictions or requirements.
Arrive Early – If you want to avoid long lines and crowds, it's best to arrive at the waterpark early. Most parks open early in the morning, so aim to get there when the gates open. This way, you'll enjoy the rides and attractions without having to wait in line. The attractions and rides will also be less crowded in the morning, so you'll be able to enjoy them at your own pace.
Dress Appropriately – Waterparks are a great place to have fun and relax, but it's important to dress appropriately. Be sure to wear swimsuits or clothing that you don't mind getting wet. You should also wear shoes that can get wet and provide good traction on slippery surfaces. And be sure to leave any valuables, such as jewelry or watches, at home. Doing this will help ensure that you have a safe and enjoyable experience.
Practice Water Safety – Water safety is always essential, but it's especially crucial at waterparks. Be sure to follow all posted rules and regulations, and listen to the lifeguards. If you're not a strong swimmer, stay in shallow areas and wear a life jacket. It's also important to supervise children at all times. Waterparks can be a great place for kids to play and have fun, but it's essential to make sure they're safe.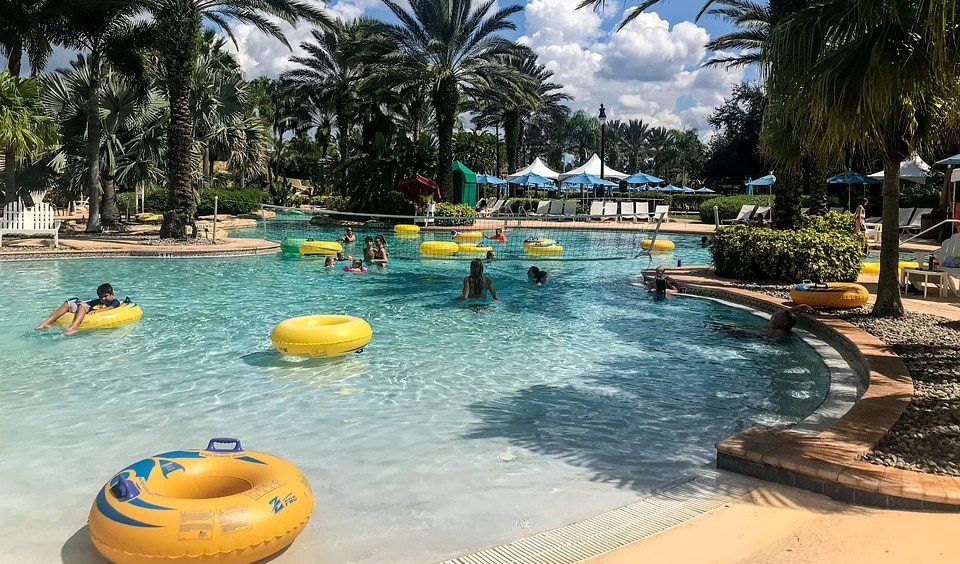 Things Not Allowed In Waterparks
A few things are not allowed in waterparks for safety reasons. You need to be aware of these before you visit.
Some of the things not allowed in waterparks include:
● Glassware
● Alcohol
● Illegal drugs
● Weapons
● Pets
● Clothing that is not appropriate for swimming, such as jeans or street clothes
What's the Best Waterpark to Visit?
There is no easy answer to finding the best waterpark to visit. It depends on what you're looking for and what type of attractions or rides you're interested in.
Final Thoughts
There is certainly no shortage of options in the United States when it comes to waterparks. Waterparks provide a great opportunity to relax and have some fun in the sun. Still, it's essential to keep safety in mind when you visit one. Hopefully, this guide provided some helpful tips to keep in mind when you're planning a trip to a waterpark. Be sure to do your research and arrive early to avoid crowds. And most importantly, practice water safety at all times. Waterparks can be a great way to spend a hot summer day, but only if you stay safe.