One of the greatest attractions all over the world are the natural hot springs the earth provides. Bubbling up from the earth's crust, each spring may be unique in its presentation, but offers the same soothing minerals for you to relax in and enjoy. So let's dive in and talk about the best hot springs from all over the world.
Most geothermal hot springs have been around for millions of years, with the history of first use dating back to natives of the land. Coming up from deep within the earth, the best natural mineral waters come to the surface where some naturally form pools and others have been created by man for a more luxurious experience. In almost every story of hot springs, history shows that people first used them as healing remedy. From aching bodies to common colds, it was thought to cure any ailment one might have. As time pasted, people still use them for muscle relaxation, but they are more of attractions these days where you can spend a few hours or a weekend getaway more than anything.
From primitive hot springs in some of the most remote locations to five start luxury resorts, we got you covered on some of the best and most amazing hot springs for you to visit during your travels.
Evans Plunge Mineral Springs is a historic swimming pool located in Hot Springs, South Dakota. The plunge was built by William Evans in 1890 and has been operating continuously since then. It is the oldest operating mineral springs pool in the United States. Details about Evans Plunge Mineral Springs The plunge itself consists of two …
Best Hot Springs by Country
It's pretty impressive the amount of hot springs you can visit as you set out on your adventures. Give us some time as there are thousands of hot springs to cover in hundreds of countries, but we will make sure we find the best of the best for you to vist.
Best Hot Springs by American State
The United States is well known for its world class hot springs. You will find the majority of natural springs throughout the midwest and west coast, but there are a few hidden gems on the east coast side as well. When traveling to a new state, be sure to see if there are any nearby hot springs you can stop at for a quick break from the action. It only takes a few hours to rejuvenate your body and get ready for your next adventure.
Guide to the World's Natural Hot Springs
People know a hot spring is basically a warm body of water brought up from the earth, but many don't know exactly how it works.
A natural hot spring is produced by groundwater heated by either magma or a line fault far below in the Earth's crust. Radioactive elements along the mantle create the intense heat which helps drive the water up, capturing minerals along the way until it reaches the surface. Depending where in the world you are, different minerals are collected causing the chemistry of hot springs to sometimes be drastically different. Scientists believe that it's possible the first origin of life was created with microorganisms within hot springs.
Some natural hot springs flow fast enough where they will periodically jet water out, known as a geyser. These are most popular around volcanic activity with Yellowstone National Park being the most popular.
Map of Hot Springs By State
In order to give you the best chance at finding each hot spring you want to visit, we have created interactive maps through Google to give you detailed directions on how to get to each one. However, for some of the more primitive locations we do recommend you carry an actual map on you as your phone won't be able to assist you once you hit the wilderness.
If the spring is close enough to magma, there are times the water can be super heated and pressurize the surround area causing both the water and steam to eject from the spring until the pressure is reduced. Cooler water flows back into the area and the process starts over.
Health Benefits of Hot Springs
History has shown as that people from hundreds of years ago often went to hot springs to cure themselves from illness. Some would even bottle the water to take home for future ailments. It may be a stretch to say the mineral waters can cure everything, but there are some amazing health benefits to soaking in a natural hot spring near you.
Reducing Stress – Hot springs are meant to be relaxing and perfect for a way to unwind after a long day. The warm waters are great for relaxing your muscles and as your core body temperature rises and falls, it can often help one sleep better.
Better Blood Circulation – The minerals produced from the hot springs will often be soaked into your body. Calcium and Sodium Bicarbonates are minerals that can help increase blood circulation and oxygen flow.
Pain Management – Heat is a great way to reduce pain and fatigue. The hot water acts as a pain receptor blocker allowing you to feel as if the pain is gone.
Better Skin – Silica is a mineral often found in hot springs that help smooth and soften dry skin. Sulfur is another healing mineral often used to help skin conditions such as eczema and psoriasis.
Hot Springs Near Cities
Not every major city has a hot spring within walking distance. Here is a list of popular cities with hot springs within 1-3 hours.
Best Hot Springs in the World
We have scoured the planet to bring you the best hot springs from all over the world. From Japan to Greenland, there are some amazing primitive and resort spas for you to relax and unwind in while enjoying scenic views of the countries natural beauty. These hot springs below are just a few of our favorites. Happy Soaking!
Ojo Caliente Mineral Springs — New Mexico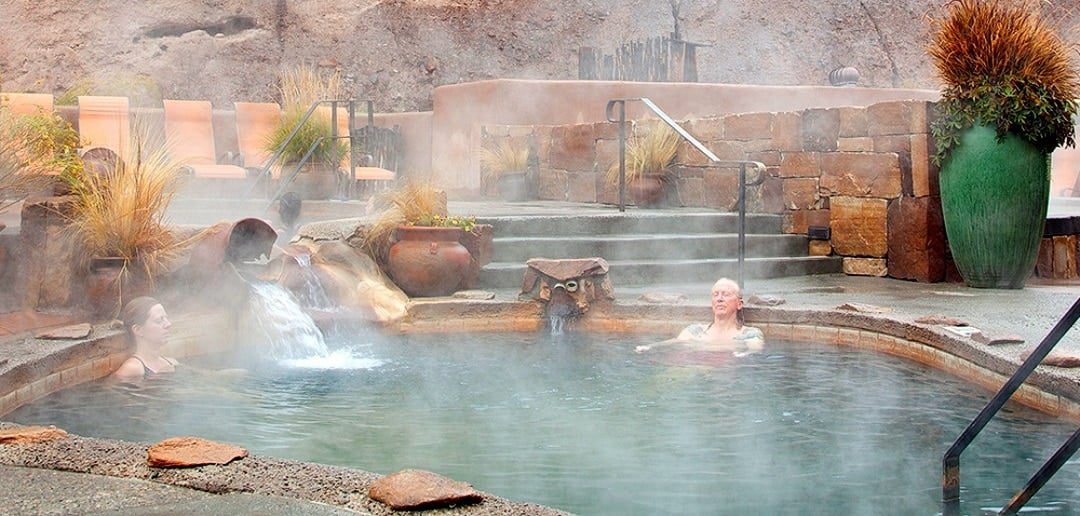 As one of the only sulphur free hot springs in the world, Ojo Caliente Mineral Springs Resort is considered a sacred area by the people of New Mexico. With an epic view of the states landscape including cliffs and sandstone, this is one of the most relaxing and rejuvenating places to visit in the United States. The temperatures of the resorts pools range from 95 – 105 degrees. When you are done soaking in the natural mineral waters, they also offer a mud pool with healing properties as you create your own body and face mud mask.
Pamukkale Thermal Pools — Turkey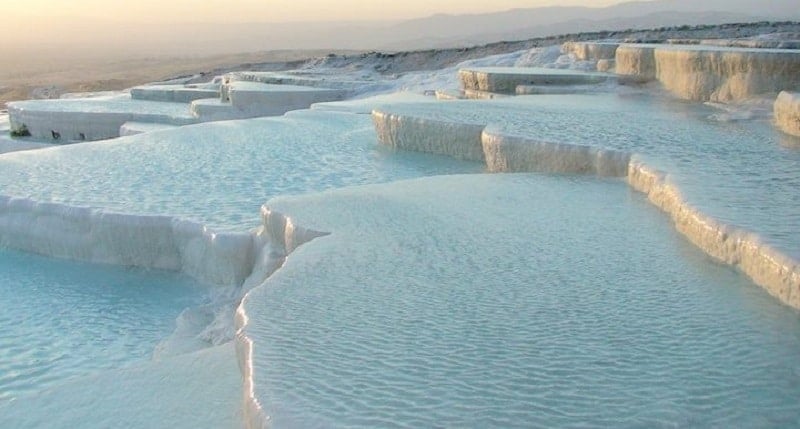 This may be the best hot springs in the world when it comes to it's architectural beauty. The bright turquoise pools cascade down on different levels with the Pamukkale Natural Park. The white limestone that holds the natural mineral waters make the colors of the pools even more vibrant. People from all over the world have traveled to Pamukkale Thermal Pools to catch a glimpse of breathtaking views and therapeutic mineral waters. The temperature ranges from 95 – 100 degrees. If you ever make a trip to Southwest Turkey, make sure you put this top hot spring on your bucket list.
Kraus Hot Springs — Canada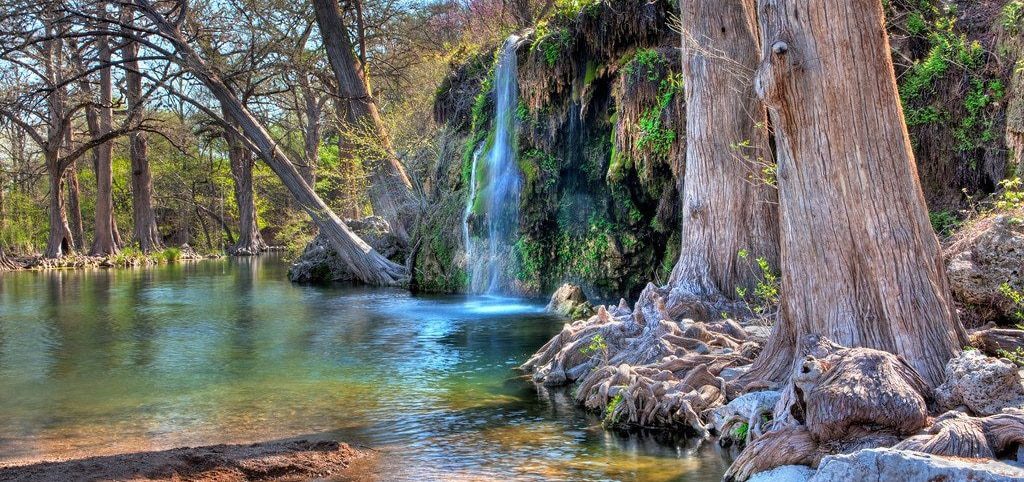 Located in Nahanni National Park and along the Nahanni river, Kraus Hot Springs is one of the best hot springs in Canada. This little oasis includes waterfalls and natural mineral waters for you to relax in, as you take in epic views of the wilderness and canyons. For those looking for a little more adventure, there are guided rafting and canoe tours that take you to Kraus Hot Springs. This is a must attraction to go to.
Kerosene Creek Hot Springs — New Zealand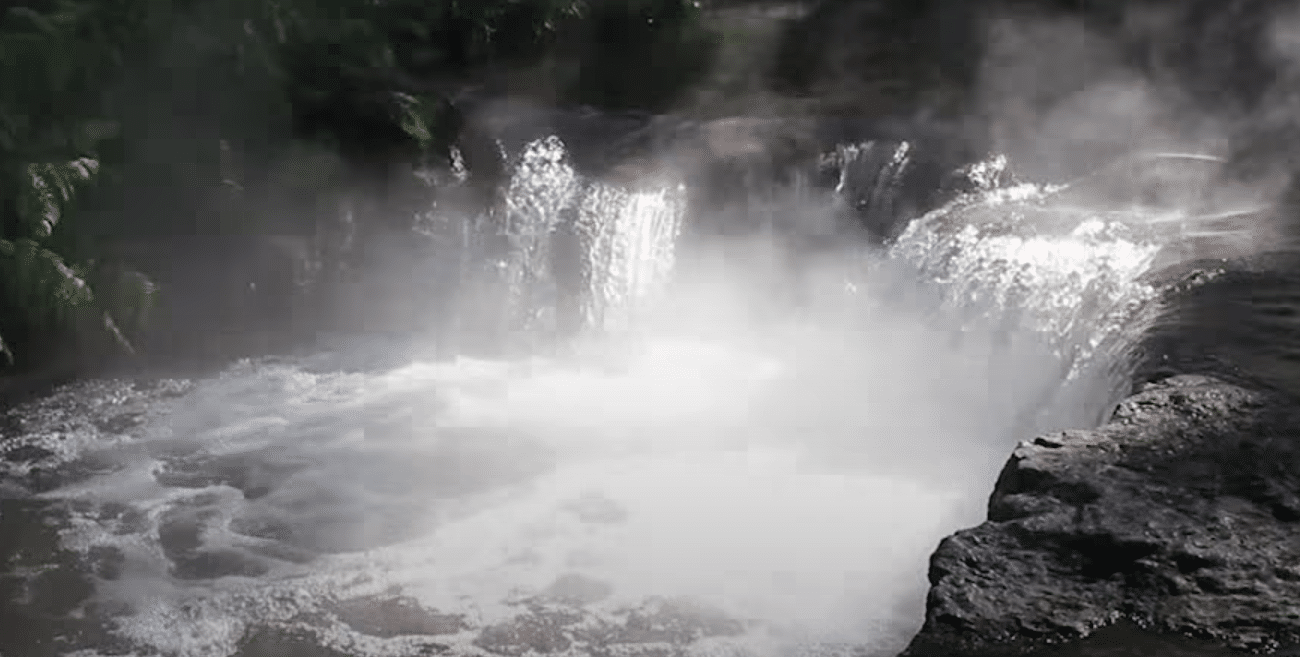 As you approach Kerosene Creek hot springs, the steam coming up from the waters makes you feel like you are in a movie. It's not incredible hot and hovers around 85 degrees, but with the wilderness backdrop, epic waterfall, and New Zealand's Rotorua jungle, this is one of favorite places to go. It does require a bit of hiking and knowing the paths to take, but if you happen to stumble upon this hidden gem, you will see why we added it to our best hot springs in the world.
Banjar Hot Springs — Indonesia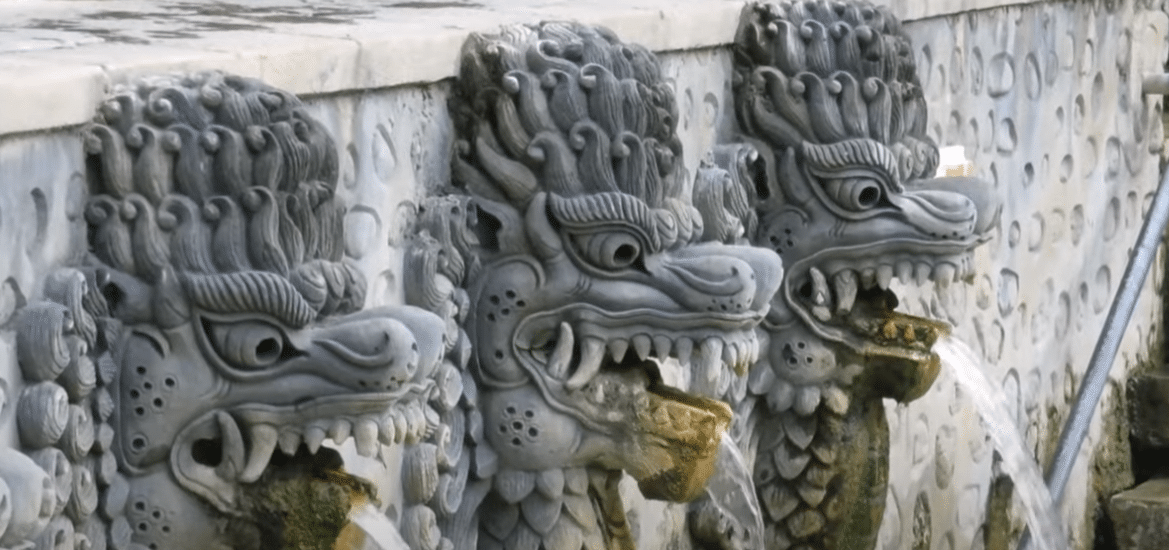 Situated in Northern Bali, Banjar Hot Springs offers two main pools with a bright turquoise glow. The source of the natural mineral waters starts in the top pool and flows into the large bottom pool through eight dragon spouts. The resort is usually crowded with locals and tourists, but the large Sulphur pools can accommodate a lot of people at any time of day. The healing benefits are what attracts so many people and the zen like atmosphere keeps them coming back again and again.
Takaragawa Onsen Hot Springs — Japan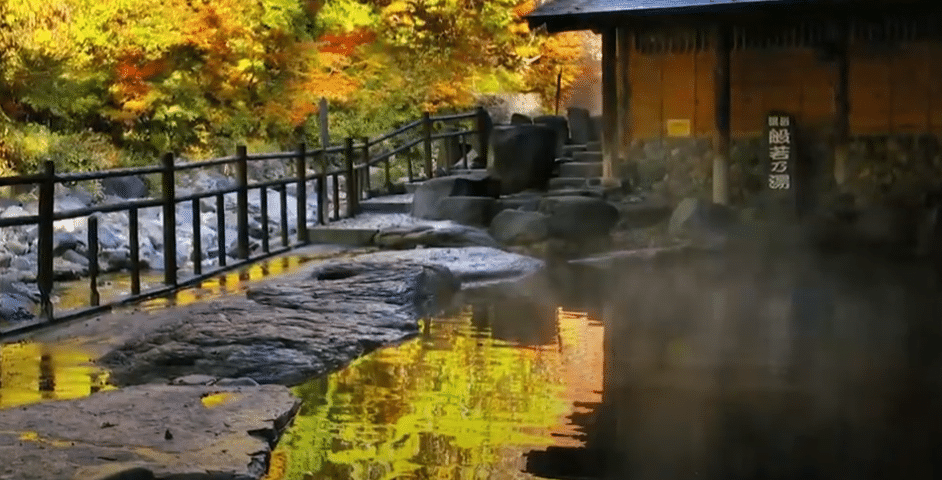 Within Oze National Park, Takaragawa Onsen Hot Springs is the perfect resort like facility to spend a weekend in zen like harmony. Near Gunma, Japan, the epic views of the mountains, rushing waters of the Takara River, and hot natural mineral waters will leave you feeling relax and rejuvenated. This is a bathhouse and four different pools for you to enjoy. Other amenities include a restaurant and 42 room hotel for lodging. If you plan on traveling to Japan, be sure to check out one of their best hot springs in the country.
Chena Hot Springs — Alaska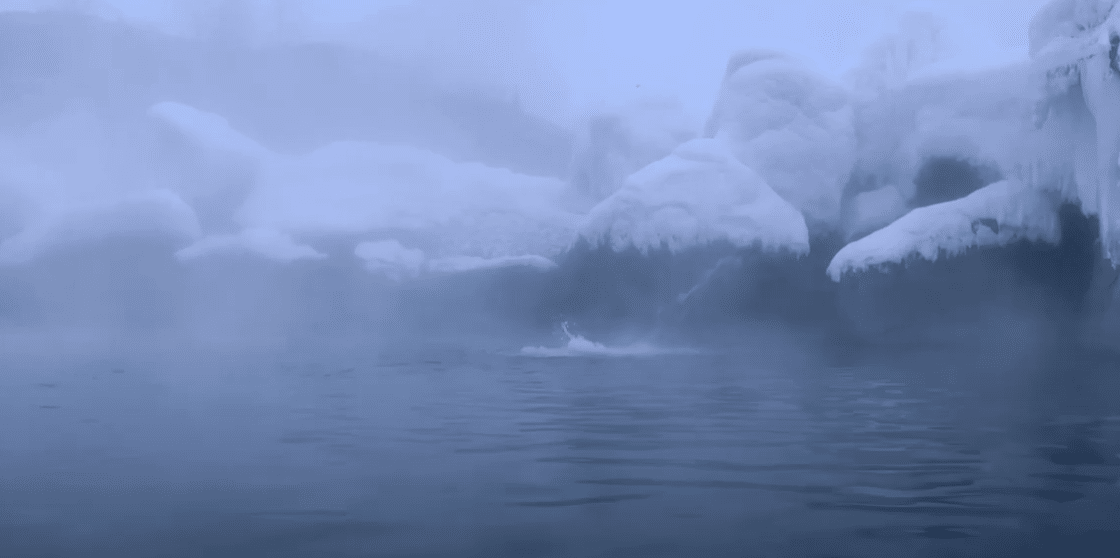 Located just outside of Fairbanks, Alaska, Chena Hot Springs is one of the hot springs we recommend going to during the winter time due to it's magical beauty as the steam rises off the waters. If the scenery doesn't amazing you, the Northern Lights definitely will. The backdrop of Alaska makes this one of the best hot springs in the world. When you are done enjoying the natural mineral waters, check out the Ice Museum and caves nearby.
Uunartoq hot springs — Greenland
Situated on it's own island withing Greenland, Uunartoq hot springs comes with some of the most breathtaking views if the mountain wilderness and floating icebergs. The natural mineral waters average roughly 100 degrees which make it the perfect place to enjoy a secluded soak as you rejuvenate your body and soul. Due to being in such a remote area, you will need to rent a boat or take a charter to reach this amazing hot springs.
Cascate del Mulino — Italy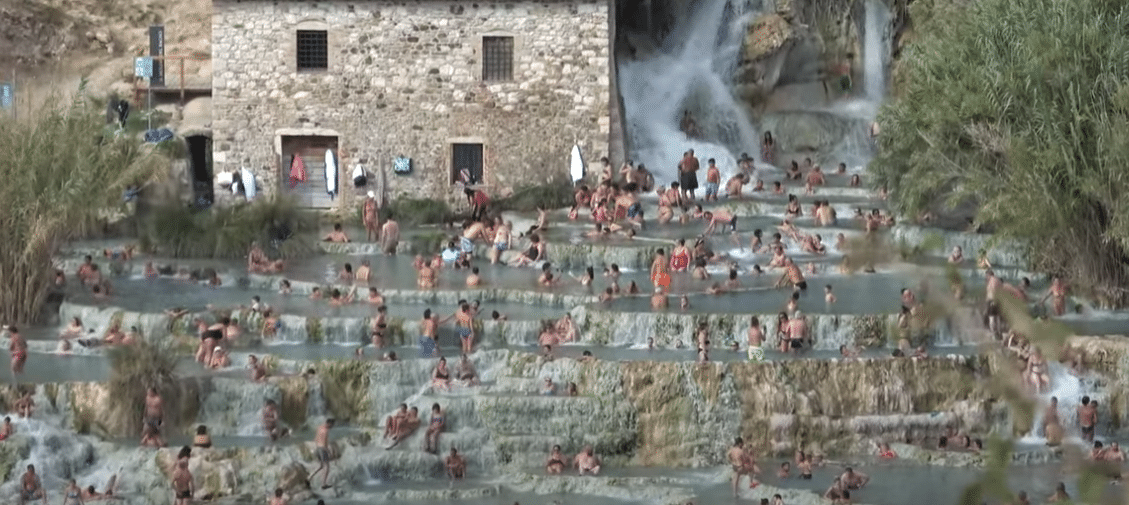 Situated in the beautiful town of Tuscany, Italy, Cascate del Mulino is a massive cascading section of warm pools that attractions thousands of people every year. The vibrant blue colors of the pools, beautiful backdrop of Tuscany, and healing waters makes this the perfect place to relax and unwind. The source of the springs comes directly through the limestone which gives it the bright blue color. The average temperature is roughly 100 degrees and the facility even has a waterfall above the springs that offers a great way to cool down.
Recap
These days humans have discovered most hot springs around the world and use them for relaxing, bathing, or even healing therapy. Chances are there are quite a few hot springs near you so get in your car and go explore one of the best attractions the world has to offer.