Waterfalls may be the most underrated attraction to visit throughout the world. However, once you stumble upon one and take in the majestic beauty of the cascading waters and surrounding landscape, you quickly ask yourself why you don't discover more of these during your adventures. The United States has some of the best waterfalls that are well worth the journey to reach them. Some are simple to reach such as a quick walk within a state parks, while others take 1 to 2 days of advance hiking to achieve your destination. Whichever you prefer, make sure on your next adventure that you put at least one waterfall on your bucket list of things to do.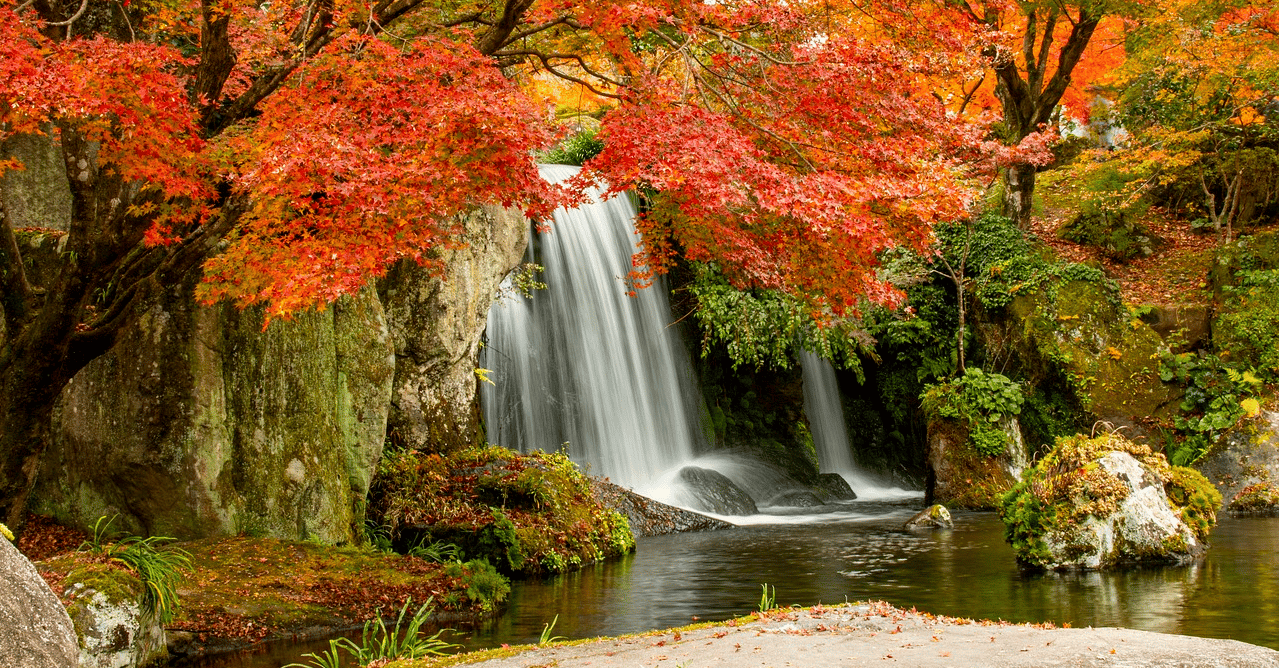 Waterfalls By State
Description and History of Waterfalls
A waterfall is a natural phenomenon that occurs when water from a river or stream flows over a cliff, and cascades down in an area of steep terrain. Waterfalls are often considered to be one of the most beautiful and awe-inspiring sights on Earth; they come in all shapes and sizes and can range from small trickles to massive torrents spanning hundreds of feet across. Waterfalls have been around since the beginning of time, with some of them being millions of years old. They have been used for centuries as sources for hydropower, irrigation, recreation, religious ceremonies, drinking water supply and more.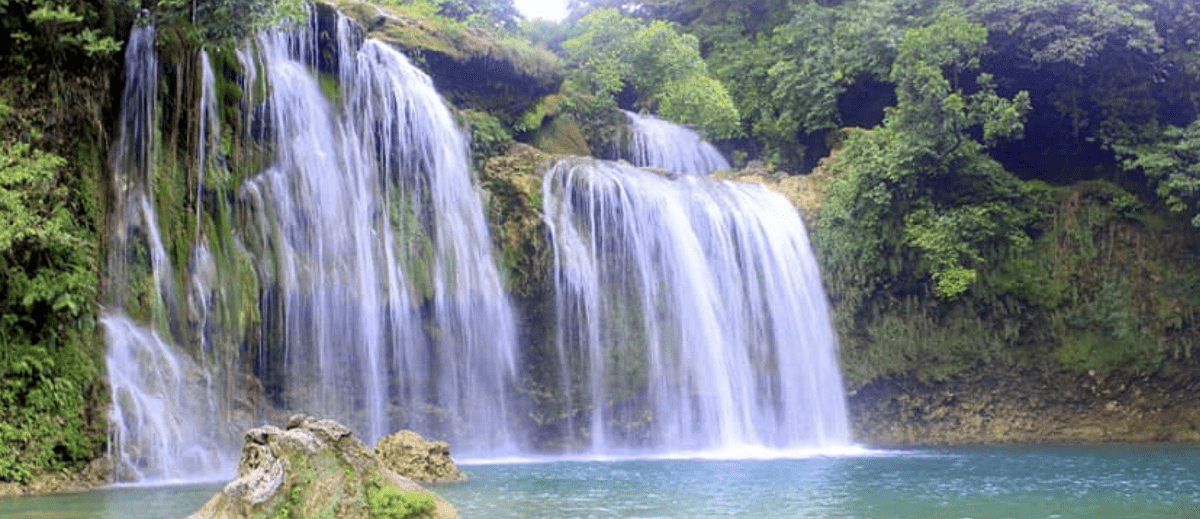 In addition to offering stunning views and providing numerous benefits to humans, waterfalls also provide habitats for various species of fish and other aquatic life forms. The formation process behind these majestic wonders begins with erosion caused by flowing waters carrying sediment particles downstream at varying speeds; faster currents carry larger rocks which erode away softer layers beneath them creating rapids or even plunge pools below the drop zone. Over long periods of time this process continues until it reaches an area where there is a sudden change in topography such as a dip or ridge causing the flow rate to slow down significantly resulting in deposition instead – thus forming what we call "waterfalls"!
Types Of Waterfall: There are many types of waterfalls found around the world; some may appear quite similar while others vary greatly depending on their location or how they were created over time. Some popular examples include:
horsetail falls (a type characterized by its thin vertical stream)
block/cascade falls (which form via large chunks breaking off cliffs)
cataracts (the tallest kind featuring powerful plunging streams)
fan/plunge pools (wherein multiple smaller drops merge together into one big pool)
punchbowl falls (formed due to retreating glaciers leaving behind deep basins filled with melted ice)
The size & shape variations between different kinds are endless but each has its own unique beauty worth admiring! Generally speaking though all require higher elevation upstream than downstream otherwise they wouldn't exist so typically you will find them near mountain ridges or plateaus surrounded by lush vegetation giving rise to spectacular rainbows during sunny days when sunbeams pass through misty sprays generated by falling droplets.
Ecosystems & Wildlife Found Near Waterfalls: Not only do these beautiful creations make for great photo ops but they also serve as homes for countless species living nearby; due mostly because their presence creates ideal conditions like cool temperatures & plenty of oxygenated waters needed by organisms that inhabit freshwater environments like rivers & lakes surrounding them.
The Conservation Status Of Waterfalls: Due to increased tourism plus growing demand of raw materials in the areas near waterfalls, ecosystems are often overlooked and become endangered unless proper measures are implemented to protect both the wildlife and natural resources. Many states have enacted conservation efforts to protect the lands and make sure no habitats will go extinct due to human exploration.
Top 10 Favorite Waterfalls to Visit in the United States
1. Multnomah Falls (Oregon) – Multnomah Falls stands tall at 620 feet (189 m), making it one of the tallest year-round waterfalls in North America. Its two tiers create a breathtaking view when viewed from below or above along its paved trail system which includes Benson Bridge spanning 105 ft between both tiers – providing visitors with stunning views up close!
2. Yosemite Falls (California) – This breathtaking cascade is one of the largest waterfall systems in North America. It's composed of three separate drops totaling more than 2,400 feet (732 meters). The Upper Fall plunges 1,430 feet (436 meters), while its Middle Cascades drop 675 feet (206 meters) and Lower Falls plunge 320 feet (98 meters). The mist created by this powerful waterfall can be seen from miles away!
3. Havasu Falls (Arizona) – Located within Havasupai Reservation near Supia Village AZ lies Havasu Creek Waterfall which stands 100ft tall surrounded by red rocks walls stretching out around 360 degrees creating what looks like an oasis paradise tucked deep inside mother nature herself! With crystal clear blue waters flowing down this impressive cascade – you won't want to miss visiting this hidden gem if given chance!
4. Yellowstone Falls (Wyoming)
5. Palouse Falls (Washington State) – Palouse Falls is known as "the Little Grand Canyon" due to its dramatic 200 foot plummet into a rugged canyon below it – making it one of Washington's most famous landmarks! It's also believed to be home to several species including coyotes, wolves and raptors who come here for food and shelter during migrations periods throughout spring & fall months.
6. Cumberland Falls (Kentucky)
7. Bridal Veil Falls (North Carolina/Tennessee Border)
8. Ruby Falls (Montana/Idaho Border)
9 . Niagara Falls (New York/Ontario, Canada border) – Niagara Falls is one of the most iconic waterfalls on Earth. Its massive horseshoe-shaped falls stretch across an area that spans both Ontario and New York State, with a total height measuring 176 feet (54 m). Every minute more than 750 000 gallons of water flow over these spectacular falls creating a magnificent display that attracts millions each year.
10 . Ribbon Falls (Yosemite National Park, California )
Map of Waterfalls By State
Click on a state below to get a better idea of each waterfall location. Each map is interactive and can help you find directions to reach your destination. Although some are easy to reach, many will also lead you to a trailhead where you will then have to hike to reach the falls. Be sure you also have an actual map on hand as your phone will sometimes only take you so far before you lose service.
Benefits of Waterfalls
Waterfalls offer many benefits to the environment and people. They can help purify water, provide a habitat for wildlife, and create beautiful natural attractions for visitors. Additionally, waterfalls are known to have health benefits such as reducing stress levels and improving moods. Firstly, waterfalls act as natural filters that cleanse the surrounding air by trapping dust particles in their churning waters. This helps improve air quality and reduce respiratory problems caused by polluted air.
Furthermore, because of their strong currents, they also filter out pollutants from rivers or streams that flow into them before reaching other bodies of water downstream. Secondly, waterfalls provide an important habitat for various species of plants and animals due to their unique climate conditions which include high humidity levels on one side of the falls while the other side is drier with more sunlight exposure. This creates a diverse range of microclimates where different types of flora and fauna can thrive together in harmony offering countless opportunities for nature enthusiasts to explore its secrets up close!
Finally, having a waterfall nearby can be a great way to relax after a long day at work or school since it has been proven that listening to its tranquil soundscapes has positive effects on human wellbeing such as lower stress levels and improved moods due to its calming properties which make it ideal for meditation sessions too! It's no wonder why so many people flock towards these majestic wonders year round just enjoy some peaceful time away from civilization's hustle bustle!
A Few Best Waterfalls to Visit in the World
One of the most stunning and mesmerizing waterfalls in the world is Iguazu Falls, located on the border between Argentina and Brazil. This majestic waterfall stretches over 2 miles wide with hundreds of cascading falls that drop up to 269 feet. The thunderous roar of this powerful natural wonder can be heard from miles away. Its beauty has made it a popular tourist destination for those seeking an unforgettable experience.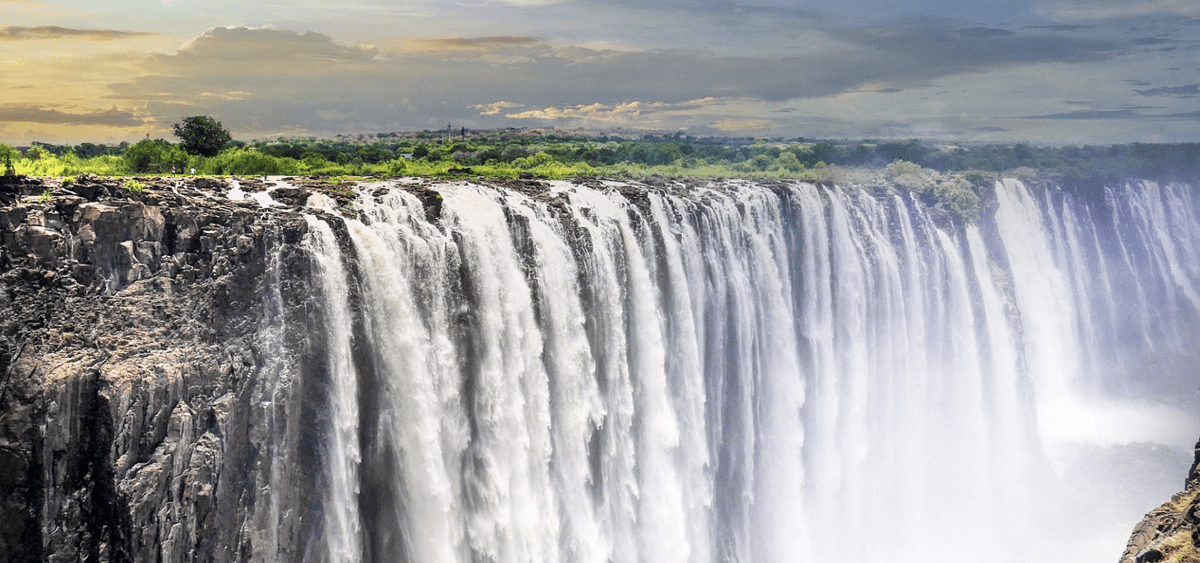 Victoria Falls, which straddles both Zimbabwe and Zambia, is another magnificent waterfall worthy of mention. Known as "The Smoke That Thunders" by locals due to its tremendous volume, Victoria Falls drops more than 350 feet into a narrow chasm below creating one of the most awe-inspiring sights in all African landscapes. From certain viewpoints, visitors can even see rainbows created by sunlight reflecting off the mist produced by these mighty waters!

Niagara Falls also makes this list as one of the best waterfalls in the world – spanning across three countries (USA, Canada & Ontario). It's estimated that more than six million cubic feet per second passes through Niagara during peak times making it one of largest sources for hydroelectric power generation worldwide! As well as being beautiful to look at, this incredible natural phenomenon draws millions each year who come to witness its grandeur firsthand!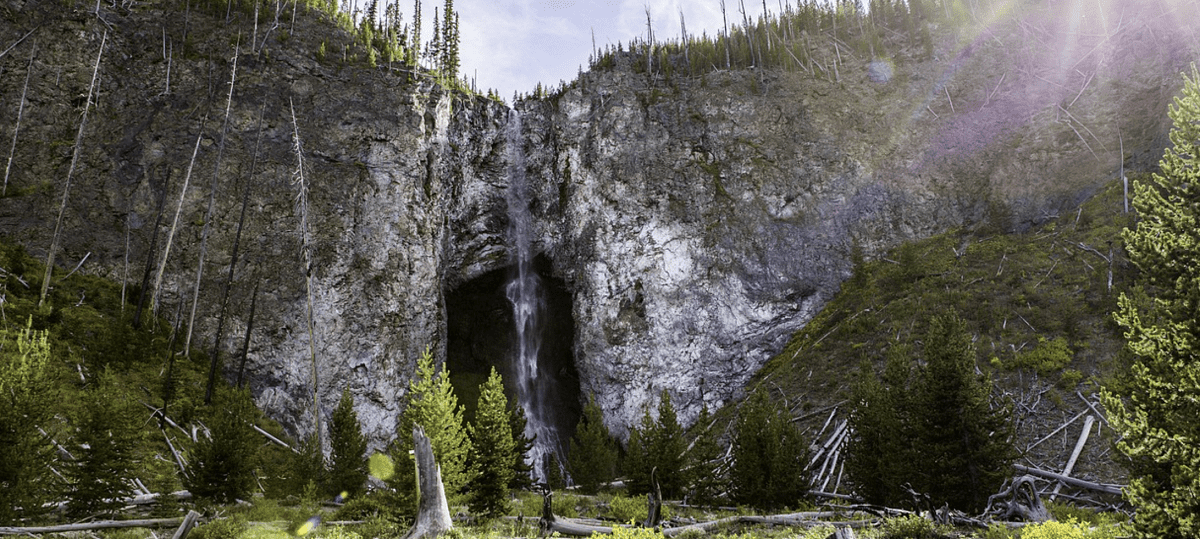 Angel Falls in Venezuela stands out amongst other waterfalls due to its sheer height – at 3125 feet tall it's considered among some as tallest uninterrupted fall on Earth! This breathtaking cascade plummets over a steep cliff face down into an isolated jungle basin below – truly making Angel Falls an unforgettable sight worth visiting if you ever get chance too!.
Recent Waterfall Posts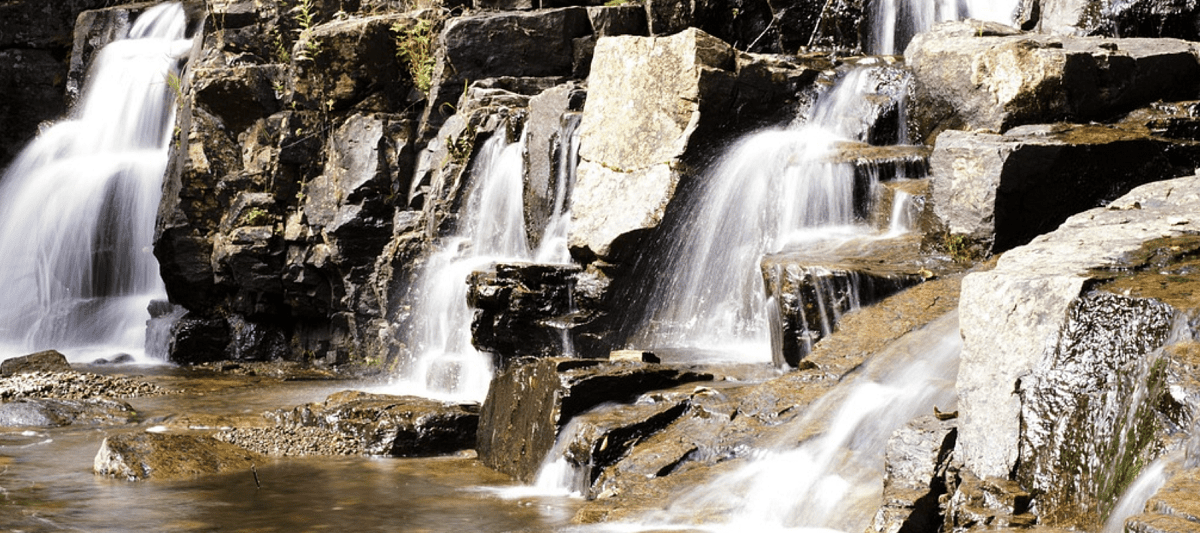 Washington state is home to a wealth of stunning waterfalls, many of which are easily accessible by car or on foot. From the thunderous power of Palouse Falls in Eastern Washington to the dramatic drop at Eagle Creek near Seattle, there's no shortage of places to explore. Here are our top favorite places to go …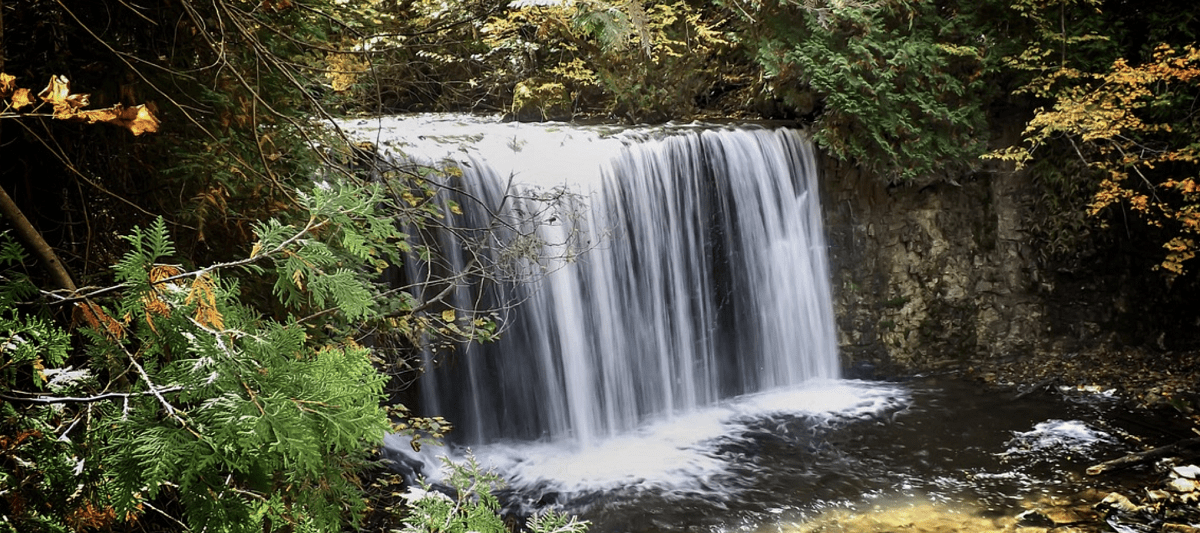 Kansas is home to a number of stunning waterfalls located throughout the state. From cascading falls in the east, to dramatic plunges in the west, these natural wonders are sure to take your breath away. Here are some of our favorite falls in Kansas to enjoy. List of Top Waterfalls to Visit in Kansas 1. …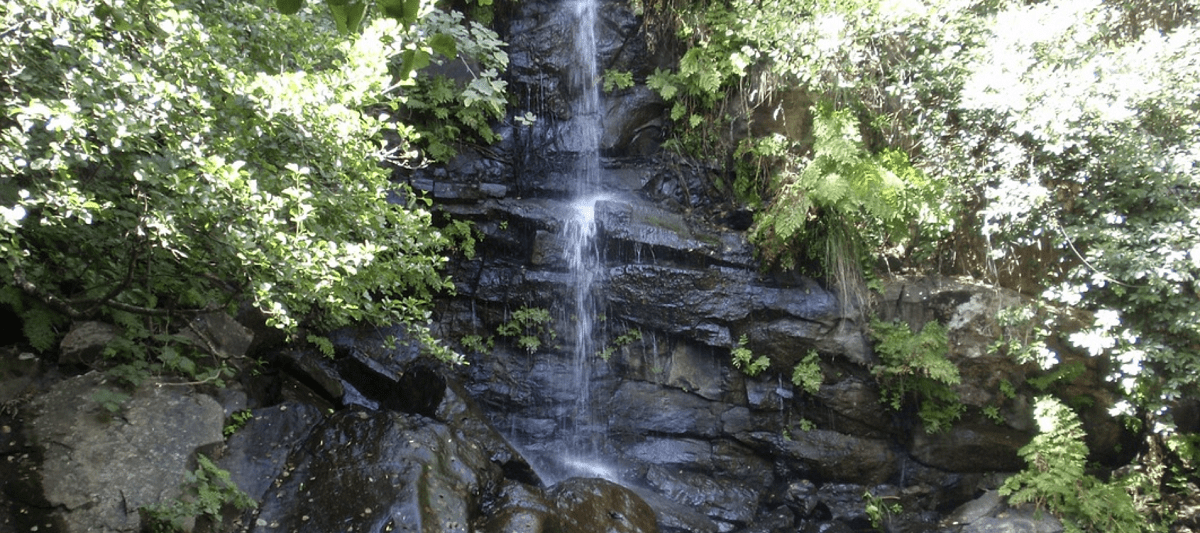 Iowa probably isn't the first state you'd think of when it comes viewing some amazing waterfalls in the U.S. However, there are quite a few worth visiting, especially for the avid hikers. From small cascades to large plunges, the waterfalls in Iowa offer something for everyone who loves nature. Here are some of the best …