There are few things better than getting away from the world for a night and enjoying God's country. Camping is one of the easiest things to do when you want a quick escape. From tent camping to "glamping" and RVing, you don't need to be an outdoorsman to enjoy a fun night under the stars.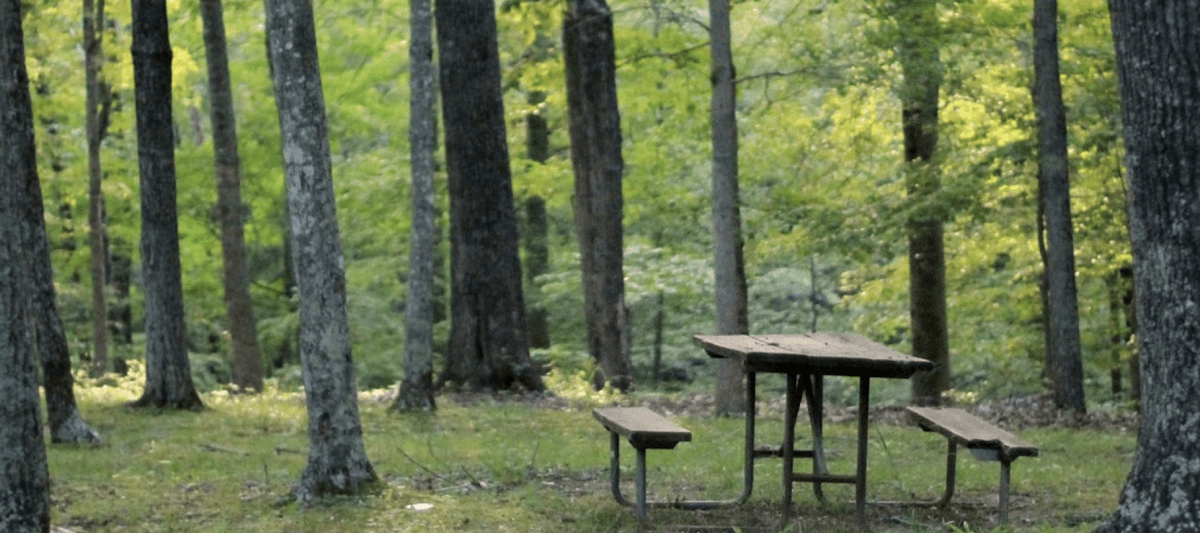 Decatur, Alabama is a great place for camping and outdoor fun. The area offers plenty of campgrounds to choose from, ranging from primitive sites to full-service RV parks. Here are some of the best campgrounds near Decatur: 1. Point Mallard Park Campground Point Mallard Park Campground is located in Decatur, Alabama and offers a variety …
Camping by American State
Camping is all the rage in the U.S., especially in the post-pandemic society and there are a vast amount of sites to choose from. Often people will camp near local attractions to turn a night into an extended weekend trip. For those who love the open road, there are some campgrounds and RV parks better suited for longer term stays. So pack up your car and head out into the wild.
Camping by Country
Pitch a tent in countries all over the earth. America's northern neighbor is a hugely popular spot in the summer. Canada boasts stunning national parks and natural features to discover. Or head south and combine a 5 day trek to Machu Picchu in Peru with a guided tent camping tour. Europe has campgrounds nearly everywhere for travelers. Every continent is on the menu, even the Far East.
Guide to Camping around the World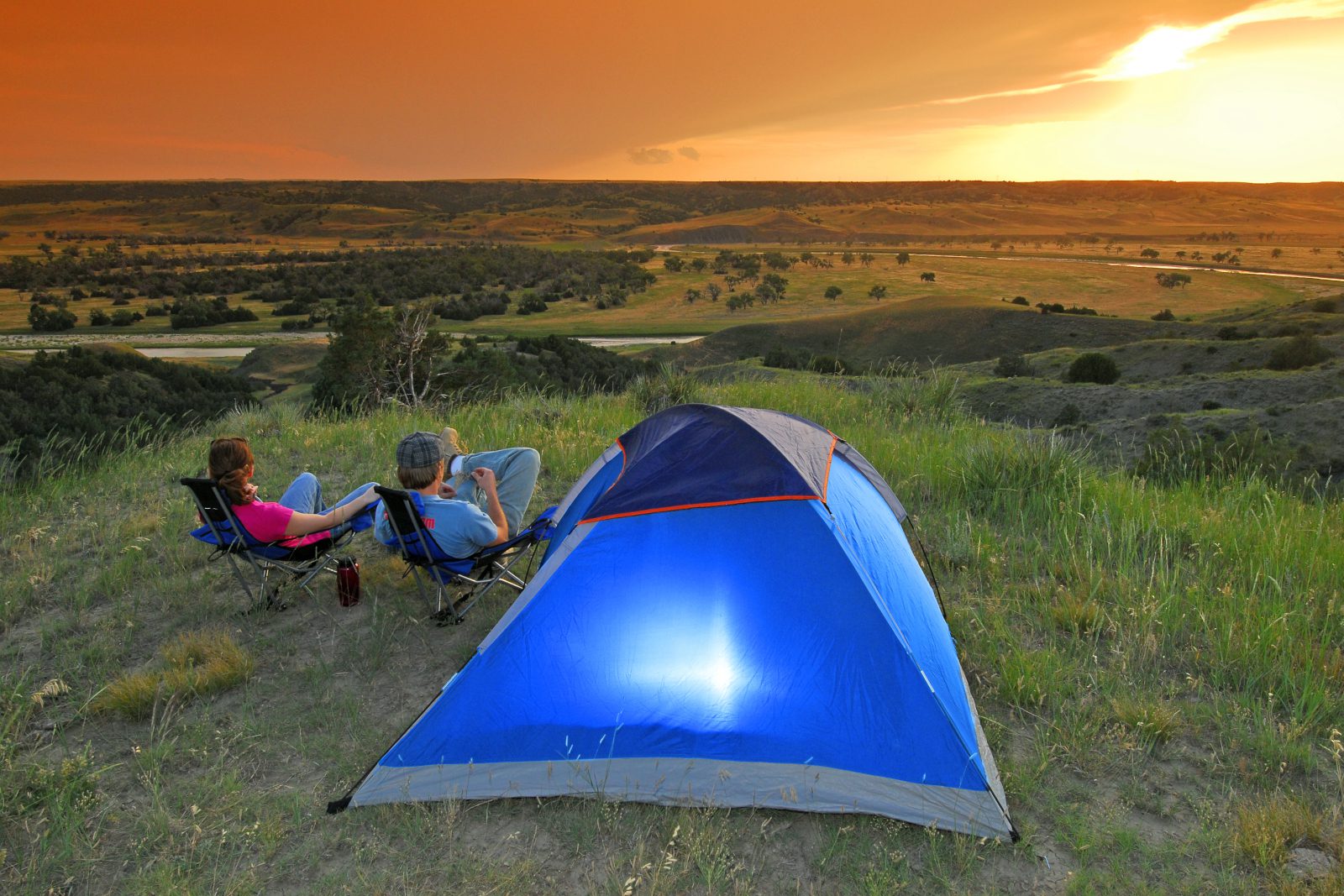 "Camping is just being homeless without the change" – Summer Smith – Ricky and Morty. Basically, this isn't an activity for everybody. No matter how much you think your friend, family or significant other will fall in love with your passion for sleeping in the outdoors, they might not. Alas, there are many ways to camp, and perhaps more luxurious equipment is needed to up it to "glamping".
There are several different ways one can go camping:
Car Camping
Car camping is the most popular form due to its ease of driving to a location and setting up next to your vehicle. Not only does it save a lot of time with packing and unpacking, but it also gives one piece of mind if certain situations arise like a thunderstorm or a bear wants to come say hi. And you can essentially pack the kitchen sink.
Campgrounds have grown a lot in popularity over the years. Although you take away most of the secluded nature part, the accessibility to and from makes it quite appealing to most. You will often see people at campgrounds who plan on visiting places of interest the following day as the locations of these spots are only miles from civilization.
Nearly all campgrounds require a fee (though you can find free ones) and the biggest perk other than convenient access, are the amenities, usually a picnic table, fire ring and tent pad (clear and soft spot to put your tent), along with parking for your car or traveler trailer/RV. They all have bathrooms, though not all with plumbing, sometimes they are vault toilets (but the latter are sometimes cleaner than the former).
Some have hookups for electric, water and sewer for your RV, and some don't, sometimes both options are available at the same campground.
Dispersed camping is the other option for car campers. These are free sites often found on national forest or BLM land (Borough of Lan Management) out in the western U.S. It's much easier to find free campsites out west than on the American eastern coast. And although often more remote than campgrounds, many spots are accessible by 2WD vehicle and provide you with unmatched privacy and space to roam.
Always use existing sites, which are marked by a fire ring made of rocks, and there are usually zero other amenities and facilities, such as a picnic table or toilet (though sometimes you can get lucky and there's one at a nearby trailhead). RVs and travel trailers can access a good amount of these dispersed campsites, though you'll be "boondocking" or "dry camping", meaning there are no hookups for water, electric and sewer.
BYOB water and solar panels and/or strong lithium batteries to keep the party going. Composting toilets are the best option for longterm boondockers, otherwise you'll only be able to go as long as your black tank (where the poop goes) holds your waste.
Backpacking
Backpacking is another popular form of camping as it allows you to get away from all the other campers and discover your own piece of tranquility. Often you will drive to a location and then hike to your designated area. This form of camping brings you closer to nature and gives a true meaning to being one with nature.
Those go backpacking require lighter camping gear and a minimalist approach. You have to pack out everything you pack in and there's only so much room in your bag. Sleeping pads are thinner, sleeping bags compress further and cooking equipment is minimal. You'll likely want to bring a water purifier just in case you run out of on-board H2O.
Canoe/Boat Camping
Canoe/Boat camping is one of the more enjoyable ways to get out into nature. These trips usually go several days while you can enjoy fishing or rafting during the day before setting up shop along the shores at night. Oftentimes, you can arrange these excursions through a local outfitter offering guided tours. They'll probably even pitch your tent for you.
Common Camping Equipment
At the bare minimum, you'll need a sleeping bag to stay warm if camping in cooler temps, especially anywhere at higher elevation where it drops significantly at night. Here's a basic camping checklist to ensure you're ready for anything:
Tent or some form of shelter
Sleep bag
Sleep pad
Flashlight
Axe and/or saw for wood cutting
Food, drinks and plenty of water
Cooler for said food and beverages
Basic cooking equipment such as a grill
Chairs for around the campfire
Blanket for cool nights outside
Trash bags
Toilet paper and paper towels
Multi Tool like a Swiss army knife
Firewood if you aren't in the woods (or aren't allowed to collect downed wood)
First aid kit
Fishing pole
Several items of clothing for temperature changes
Water purifier just incase
Latest in Camping
Camping in Birmingham, Alabama is a great way to explore the city and its surrounding areas.…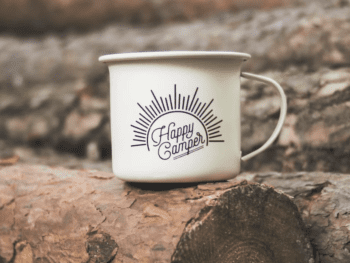 Camping in Alabaster, Alabama is a great way to get away from it all. With its…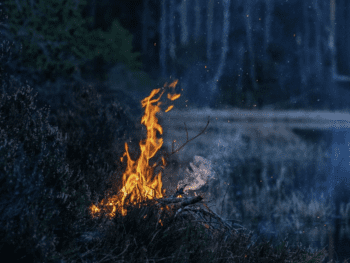 Camping near Auburn, Alabama is a great way to get outdoors and experience the beauty of…
Camping in Huntsville, AL is a great way to enjoy the outdoors and experience all that…
Best Camping Spots in the United States
Be it a cross-country road trip or an adventurous hike; an outdoorsy getaway is worth having in 2022. That comes as no surprise since, after almost over a year of lockdown, we're all itching to step outdoors. Camping in the United States is the perfect antidote if you've been cooped up in your home while staying socially distant. It helps you get close to a diverse amount of nature and wildlife on offer all across America.
So what's the holdup? Grab your gear, put a pair of hiking boots on, and head off to some of these spots and experience the best camping experiences in America. Whether you're looking for a serene spot in New York City or an island you can camp on in Florida, a beach getaway in Arizona, or a private hideout in a national park, here's our roundup of the best camping sites in America that offer something for everyone.
Yosemite Park, California
Camping in California is a different experience altogether. No person is qualified to say they've had the true American camping experience without staying in Yosemite National Park at least once. For several years in the past (hopefully many in the future, too), people have enjoyed several camping traditions in this iconic park. For several Americans, Yosemite is one of the most coveted camping locations.
It has several popular campgrounds that can be booked through a reservation system, and the ones that can't be booked are assigned on a first-come-first-serve basis. They fill up by noon and stay busy between April and September. Other campgrounds like Crane Flat, Tuolumne Meadows, Wawona, and Hodgdon Meadow need reservations throughout the year. On the other hand, showers are only available in Yosemite Valley and housekeeping camp.
White Mountain Forest, New Hampshire
If you're looking for a rustic camping experience in the North-eastern side of America, the White Mountains can offer the experience you're looking for. The hiking is rugged in this portion of the Appalachians, but it's worth your time if you're up for the challenge. The views from this particular location are spectacular, mainly when leaves start turning into different colors (orange, red, and yellow).
Even though the forest has approximately 24 different campgrounds, the action is mainly at the 8 walk-in park campgrounds in the state's northern region. A developed campground will require a reservation, and backcountry camping is allowed in some spots, too. Several log lean-tos are on every trail, but using them may require a fee. The forest is open for visiting throughout the year, but hours for the visitor centers may vary.
Zion Park, Utah
Zion National Park is the perfect place for hiking and canyoneering. You can set up your tent after you're done climbing and wade through the different streams in the park. Several campgrounds are inside the park, while the Watchman Campground is only a quarter-mile away from the park's south entrance and is open throughout the year. On the other hand, the Southern campground is half a mile away from this entrance.
It is available on a first-come-first-basis between February and November. The Lava Point Campground is free; however, these primitive campsites only have pit toilets and no water. You can pack your tent into your backpack and travel towards the backcountry if you want. Along the West Rim Trail, you'll find nine campsites.
Denali Park, Alaska
Camping in Alaska is a unique experience. Why is that, you may ask? Well, think about it this way:
Six million acres of land.
Breathtaking wildlife.
Trails for days.
Camping sites don't get cooler than Denali. The central draw, particularly for mountaineers, is Mount McKinley, which is the tallest peak in North America. However, the park offers several pros for camping novices and veterans apart from this mountain. Most of the trails start by the visitor center and are usually easy to traverse. Some trails start deep inside the park. These are three miles beyond the accessible road. However, before you embark on a journey for any camping trip, you should know that this park isn't for inexperienced campers.
It's beautiful, nonetheless. The park has 291 camping sites, and backcountry camping has a free permit. The only campground you can reach by car is Riley Creek, and you'll have to stay for at least three nights to reduce the traffic inflow. The other two sites in the park are only reachable by bus. When the park is open depends on the weather. Some parts of the park are open throughout the year; however, the park also opens up for private vehicles in the mid of April.
Their summer bus service starts on May 20th, and you may see some road closures in fall and winter. That said, there's still a lot to do in the park, be it dog mushing or skiing.
Green Mountain Forest, Vermont
The Long Trail in Green Mountain Forest is perhaps one of the most prominent draws. Try to find a campsite close to the hiking portion of the trail. Apart from being breathtaking, the 270-plus mile-long trail is one of the oldest long trails in America. It follows the Green Mountain's ridge across the border of Massachusetts to Canada.
The forest has five fully developed campgrounds, and there aren't any dump stations or electrical hookups, so it's best if you come prepared. You'll have to stay unplugged throughout your trip, so be ready for some intense social media detoxing. Campground accessibility can vary by season, and some may also require a reservation. Backcountry camping is allowed everywhere around the park; unless specifically posted.
The park can be accessed throughout the year, but the accessibility of the campgrounds can vary from one season to another. However, at least one campground will be accessible throughout the year.
Saranac Lake, New York
Unlike its popular name, Saranac Lake is a village in New York. It was named after the Lower, Middle, and Upper Saranac Lakes. This village is within the boundaries of Lake Placid and Adirondack Park. The corners of the village don't touch the shores of the three lakes, and there are approximately 85 campgrounds in the area. Some of these can only be accessed by boat.
Crater Lake Park, Oregon
This spot, in particular, has inspired photographers, sightseers, and artists for several centuries. It's often referred to as the deepest lake in America and one of the cleanest in the world. This park only has two campgrounds towards the southern region, and they're only open in the summer. The Mazama campground is almost seven miles away from Highway 62, and it has tent sites.
But if you're looking for a tent-only environment, you can stay at the Lost Creek Campground, which has 16 different sites. However, you'll have to pick up a permit for backcountry camping from an office if you're trying to camp in any other location inside the park. That said, in the snowy winters, you won't be able to camp. We would only recommend backcountry camping between July and September.
Kings Canyon Park, California
It's impossible not to have fun while standing next to massive sequoias! Just like the several trees that seemingly pierce through the sky in this part of America, this park is epic. Exploring it will give you a new perspective of life. Waking up in the morning while being surrounded by gorgeous scenery will make you feel like you're in a world that isn't real. You'll have fun hiking through the forest as you end your day to set up camp in the scenic outdoors.
The park has 14 campgrounds in Kings Canyon and Sequoia. Most of these are available on a first-come-first-basis, but you can also make reservations up to six months in advance. If you're trying to camp in a secluded area, you can also try out car camping since it's what most people do. Just pack your gear and take some of the narrow paths to a secluded piece, or you can also pitch your tent on the Kings River. You can go to the park throughout the day, but the most popular months are August and July.
Grand Canyon, Arizona
Camping in Arizona can't be complete unless you've camped inside the Grand Canyon. While visiting the Grand Canyon may be on every person's bucket list, this shouldn't discount the natural beauty of this majestic place. Opt for its northern rim if you're camping in the Grand Canyon. It is far less crowded than the canyon's southern rim.
Make a reservation through the National Recreation Reservation Service and once that's done, enjoy your time as you bask in the natural serenity.
Shenandoah Park, Virginia
If you're from the D.C area, start packing! A stunning getaway is just 75 miles away from you! This park has more than 500 miles worth of trails, some of which can lead to beautiful views of waterfalls, while others may lead you to long walks through the peaceful wilderness. The 8-mile long rigorous climb towards Old Rag Mountain is notorious for knocking the wind out of climbers, but the view from the top is worth all the sweat.
The park has four campgrounds open during summer, fall, and spring. Regardless of the site you're going to, we would recommend getting a reservation, but some first-come, first-serve spots may be available if you're lucky. While you'll need a permit for backcountry camping, it doesn't require any payment. The park is open throughout the year, but some road portions may be closed during the bad weather. They're also closed because of hunting season at night (from November to January). However, services for visitors are available from March till November.
Assateague Island, Maryland
Ever considered camping in Maryland?
If you love camping and beaches, this is the spot you should consider. Assateague is an island off the coast of Virginia and Maryland covered in salt marshes, coastal bays, sandy beaches, and forests. The park also has its collection of wild horses, and we bet seeing them will light up your day.
You can enjoy relaxing in the park or hike on a 37-mile long beach during the daytime, and then build your tent close to the crashing waves for comfortable sleep under the night sky. Camping, however, is only permitted on the Maryland portion of the Island. From November 16th to March 14th, the sites are available on a first-come-first-basis. You can also horse camp on two sites in the park, but this will cost you a fee. From March 15th to November 15th, you'll have to make a reservation. That said, you can also make these reservations 6 months prior.
Backcountry camping is allowed in the park, but you can only access it by water or backpacking. The park is open throughout the year, and the timings of the ranger station and visitors center can vary according to the season. While most of the Island has opened after the lockdown, some parts of it may still be closed.
Hawai'i Volcanoes Park, Hawaii
While the idea of camping around volcanoes may sound crazy, it's worth considering when you're camping in Hawaii! There are two famous campgrounds in Hawai'i Volcanoes Park Kulanaokuaiki and Namakanipaio. A lodging company manages the latter and has several drive-in locations. On the other hand, the former is available on a first-come-first-serve basis. Namakanipaio is towards the south of Hilo and is located on Highway 11. O
On the other hand, Kulanaokuaiki's nine campgrounds are five miles away from the Hilina Pali. At night, you can expect temperatures to range between the 40s and 60s.
Big Bend Park, Texas
While it may be one of the least popular parks in America, Big Bend has several campgrounds. It also has several campgrounds, and one of them is the Chisos campground. This campground is close to the park's most popular trail. There is also Rio Village, which has 25 complete campsites. Any visitor to the park is limited to only 28 nights in a calendar year.
Sawtooth Forest, Idaho
Deep in the state of Idaho in the Sawtooth National Forest, it has more than 80 campgrounds. Background camping is an option, but to do it, you'll have to hike on trails or ride on horses to go towards remote locations. Redfish Lake has a lodge and a marina, and the hot springs are also open for the public. There's also a 43.9°C pool at the Baumgartner Campground.
Arches Park, Utah
Camping in Utah is a fulfilling experience. The Arches Park is four miles north of Moab in the eastern region. Over here, you'll find more than 2,000 sandstone arches. This is the highest number of arches in a location globally. The Devils campground has more than 50 campgrounds available for reservation, and they are also close to different mountain bike trails and the Dead Horse State Park.
Joshua Tree Park, California
Between May and October, the eight different campgrounds available in Joshua Tree Park tend to fill up quickly (mostly on weekends). However, during the off-season (months between June to September), campsites are much easier to reserve. Like the Ryan Campground, some campgrounds can't be visited during the summer, but you won't need any reservations for summertime camping. This campground is also one of those two in the park with a designated horse camp.
Carson Forest, New Mexico
Be it Elephant Rock or Fawn Lake; there are several camping choices when you consider the beauties inside Carson Forest. That said, visitors to the forest can set up camp anywhere, and there's a 14-day camping limit. The forest has a mixed policy since it allows people to use grazing, resource extraction, or recreation. Not only is the forest home to the Wheeler Peak (the highest peak in New Mexico that stands at 13,161 feet), but it also has several kinds of animals like cougars, elk, and black bears.
Badlands Park, South Dakota
It's a tough climate to hike through (it's called Badlands, which seems like a no-brainer), but the views are absolutely brilliant! Tallgrass prairies can be found between breathtaking rock formations, and you should also be on the lookout for all kinds of fossils. This spot has one of the most diverse sets of fossils in North America, which has become one of the most popular hobbies amongst camping enthusiasts. The park is also the ideal spot for stargazing, and it is also popular for hosting an astronomy festival.
However, it doesn't have water. You won't need a permit for backcountry camping, but we would recommend registering for it before you go.
Wrapping Up
Camping in the United States is one of those few activities fit for every group. Be it your colleagues, high school buddies, or your family, enjoying the outdoors won't cost you a lot of money, and it'll help you reconnect with Mother Nature on a whole. If you're interested in finding out more camping locations based on your state, stay tuned!
We have location-specific articles coming out soon that help you study your options in intricate detail.