Iowa probably isn't the first state you'd think of when it comes viewing some amazing waterfalls in the U.S. However, there are quite a few worth visiting, especially for the avid hikers. From small cascades to large plunges, the waterfalls in Iowa offer something for everyone who loves nature. Here are some of the best waiting for you to find.
List of Top Waterfalls to Visit in Iowa
1. Bridal Veil Falls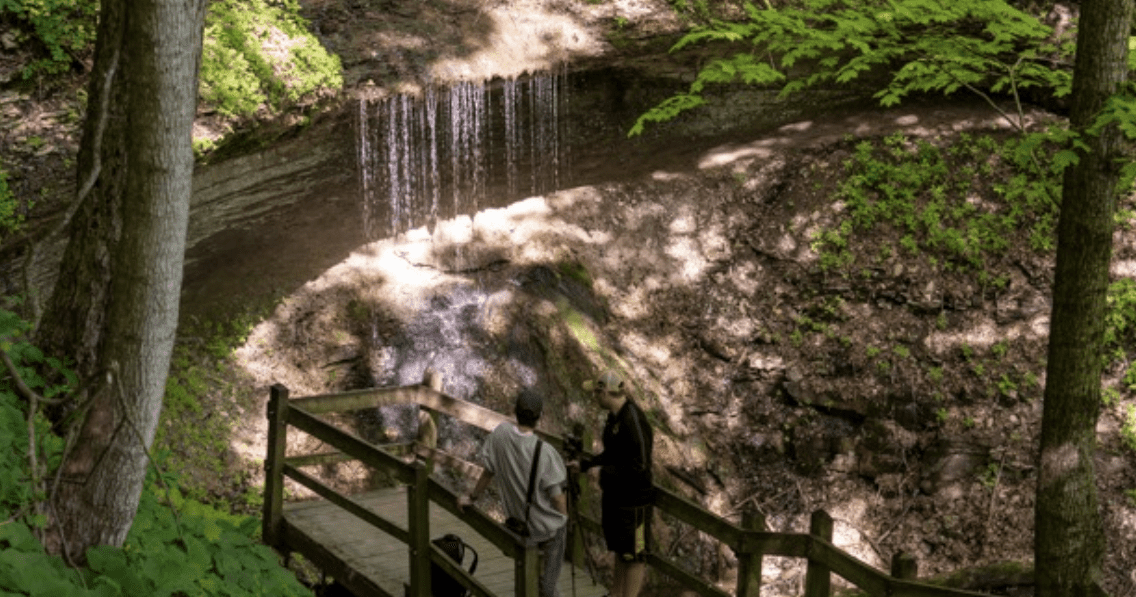 Bridal Veil Falls at Pikes Peak State Park is a stunning waterfall located in the heart of Iowa's northeast corner. This breathtaking cascade drops over 30 feet from an exposed cliff face, creating a truly unique and memorable sightseeing experience. Visitors can enjoy amazing views of the surrounding countryside as they hike along one of two trails that lead to the falls.
The larger main trail is 0.4 miles long and begins near the park entrance, while a shorter path leads directly to Bridal Veil Falls from another nearby parking lot. The powerful stream that cascades down Bridal Veil Falls originates in McGregor Creek, which runs through some of Iowa's most beautiful landscapes before reaching Pikes Peak State Park.
Along its journey, it passes by several other waterfalls including Twin Springs Falls and Bear Cave Falls before making its way to this impressive natural wonder.
Address: 32264 Pikes Peak Rd, McGregor, IA 52157 | Directions from Cedar Rapids – Map
2. Duck Creek Waterfall – Bettendorf
Iowa Duck Creek Waterfall in Bettendorf, Iowa is a hidden gem located on the banks of Duck Creek. This waterfall cascades down over a 30-foot cliff into a serene pool below. The water then continues its journey downstream through wooded ravines and open meadows before it reaches the Mississippi River.
Visitors to Duck Creek can enjoy hiking along trails that follow the creek, where they might spot wildlife such as deer, beavers, and other animals native to this area. During spring months, visitors may also witness the forest light up with blooming flowers and vegetation. For those young at heart, there are two rope swings hanging from nearby branches that provide an exciting way to take in views before splashing into the swimming hole.
Directions from Cedar Rapids – Map
3. MacBride Falls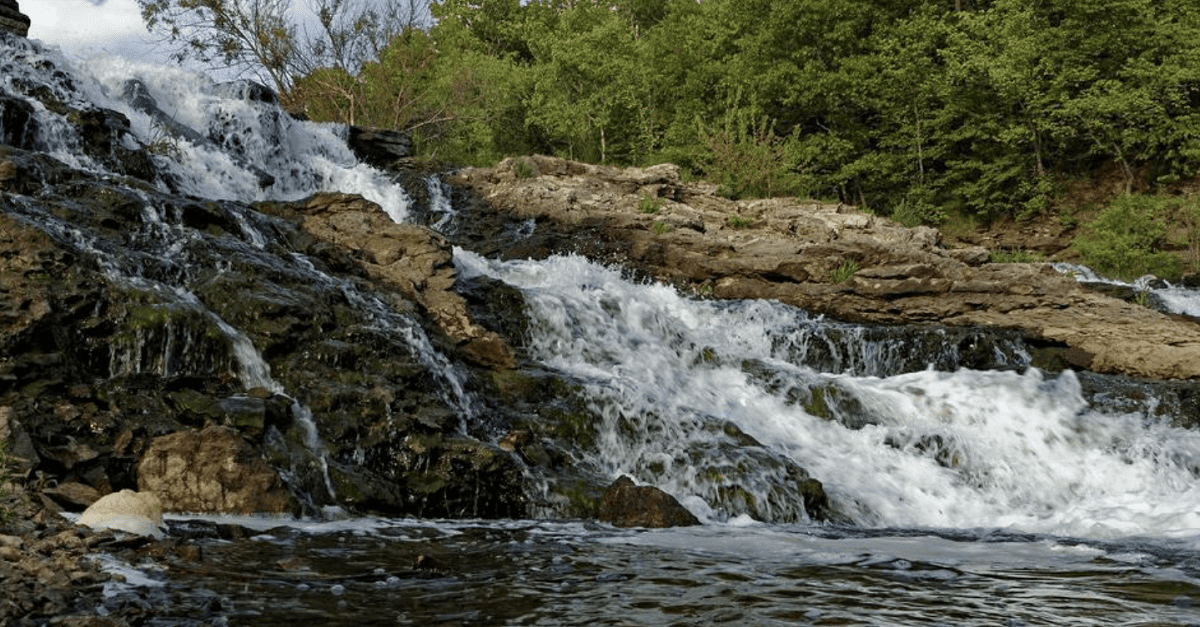 MacBride Falls is a natural waterfall located in Solon, Iowa. The falls are part of the MacBride Recreation Area and have been designated as an Iowa State Waterfall since 1994. The area was named after Alexander MacBride, who settled in the area in 1854. The falls are formed by Clear Creek, which flows over limestone ledges before cascading down into a small pool at the bottom of the gorge.
The total drop is approximately 25 feet (7 meters). Visitors can enjoy views of the falls from multiple vantage points along its banks or take a short hike to get closer to them. There are also several picnic areas nearby for those looking to spend some time outdoors. The MacBride Recreation Area offers plenty of activities as well including fishing, boating, hiking and camping.
Address: 3525 Hwy 382 NE, Solon, IA 52333 | Directions from Cedar Rapids – Map
4. Siewer's Springs and Falls
Siewer's Springs and Falls is another tucked away hidden gem located in Iowa. Located on the western side of the state in Decorah, this area has been untouched by development or human activity for many years. The springs and falls are part of an underground aquifer system that supplies fresh drinking water to nearby towns.
The spring itself is surrounded by wilderness, with towering trees and ferns providing shade to visitors who come to enjoy its beauty. The crystal clear waters flow down over moss-covered rocks creating small rapids and cascades before disappearing into the depths below. This secluded spot is a popular destination for hikers, campers, photographers, and nature lovers.
The best way to experience Siewer's Springs & Falls is through guided tours provided by local businesses which will take you along paths that lead through some of Iowa's most beautiful landscapes. Day trips as well as overnight adventures can be arranged depending on your needs.
Address: 2321 Siewers Spring Rd, Decorah, IA 52101 | Directions from Cedar Rapids – Map
5. Briggs Woods Waterfall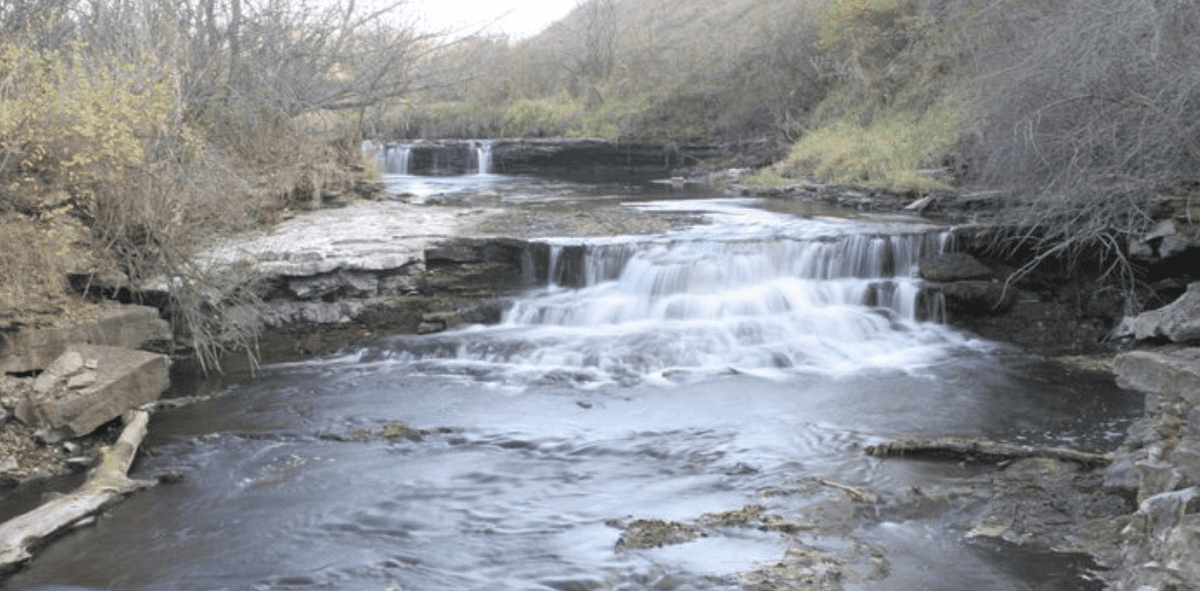 Briggs Woods Waterfall is located in Webster County, Iowa and is part of the Briggs Woods Park. The park is a popular destination for outdoor activities such as camping, fishing, canoeing, hiking trails, and more. The highlight of the park is the stunning waterfall that cascades down from a height of over 40 feet into a pool below.
The waterfall was created by an underground spring that flows through bedrock to create this beautiful natural feature. Visitors can walk along the creek bed to get up close to the falls or take in its beauty from afar on one of several overlooks nearby. During high water levels it's possible to view multiple tiers of cascading waterfalls as they tumble over rocks and ledges before coming together again at the pool below.
Address: 2450-2498 Briggs Woods Rd, Webster City, IA 50595 | Directions from Cedar Rapids – Map
6. Dunnings Springs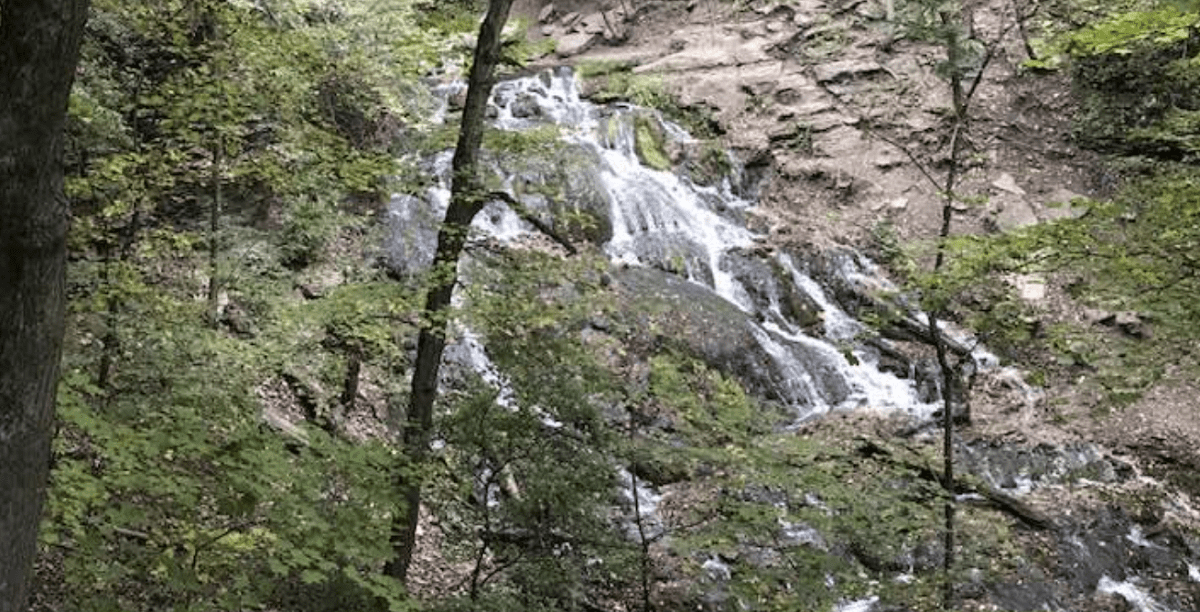 Dunning's Springs is a natural spring located in Decorah, Iowa. The spring has been used by the people of Decorah since 1852 and is one of the city's most popular attractions. Visitors can take a short walk down to Dunning's Spring Park where they will find an abundance of wildlife, including fish, turtles, ducks and other waterfowl.
The falls are situated on the Upper Iowa River and consist of two main sections: an upper set that drops 15 feet over ledges into a deep pool below, and a lower set of cascades that drop 8 feet before entering the same pool. This scenic spot is one of the most popular destinations for outdoor recreation for both locals and travelers in northeast Iowa.
The water flow at Dunning's Springs varies greatly depending on rainfall amounts throughout any given year, but it's always worth visiting regardless. There are also several trails around the park that lead to nearby areas such as Trout Run Creek or Ice Cave Hill.
Address: Ice Cave Rd, Decorah, IA 52101 | Directions from Cedar Rapids – Map
7. Backbone State Park Spillway and Falls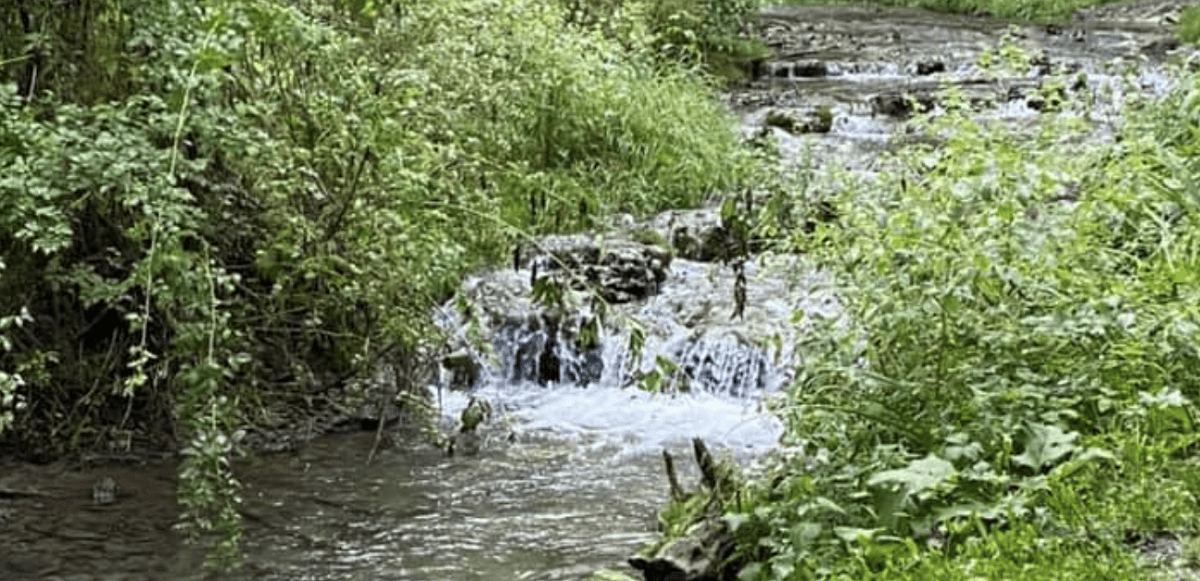 Backbone State Park Spillway and Falls is a popular destination located in Iowa's northeastern corner. The spillway is part of the larger Backbone State Park, which offers miles of trails for hiking, biking, fishing, camping and other activities. It has been an important feature for generations of visitors to the park.
The spillway was created by damming up a small stream that flows through the park. This allowed water from nearby Lake Manawa to be released into the spillway when needed during times of high water levels or flooding in order to protect downstream areas from damage. Today, it serves as both an aesthetic attraction and recreation area within the park, providing spectacular views of its falls and rapids along with opportunities for swimming, canoeing or kayaking on its calm waters below.
The Falls are especially impressive after heavy rains when they become more powerful roaring cascades over rocky ledges before finally calming down near their base where they join up with Lake Manawa's outlet channel.
Address: 1347 129th St, Dundee, IA 52038 | Directions from Cedar Rapids – Map
8. Malanaphy Spring Falls
Malanaphy Spring Falls is a beautiful waterfall located in Decorah, Iowa. The falls are part of the Upper Iowa River, which flows through the city and provides some stunning views along its course. Malanaphy Spring Falls is one of the most popular attractions in Decorah and draws visitors from all over to take in its beauty.
The falls themselves are made up of two distinct sections. The first section consists of a wide cascade that drops over 30 feet into an amphitheater-like pool below. The second section is comprised of multiple smaller cascades that wind their way down the side of a steep hillside before finally coming together at the bottom near an old bridge crossing the river just downstream from where it meets with Trout Run Creek.
Together, these two sections create a truly awe-inspiring sight for those lucky enough to witness them firsthand! Visitors can access Malanaphy Spring Falls by taking State Route 9 out towards Cresco, then turning onto County Road B45 which leads directly to it. Along this road there are also several other great points worth checking out such as Lookout Point and Big Springs Park.
Address: 2820 Bluffton Rd, Decorah, IA 52101 | Directions from Cedar Rapids – Map
9. Richmond Springs Spillway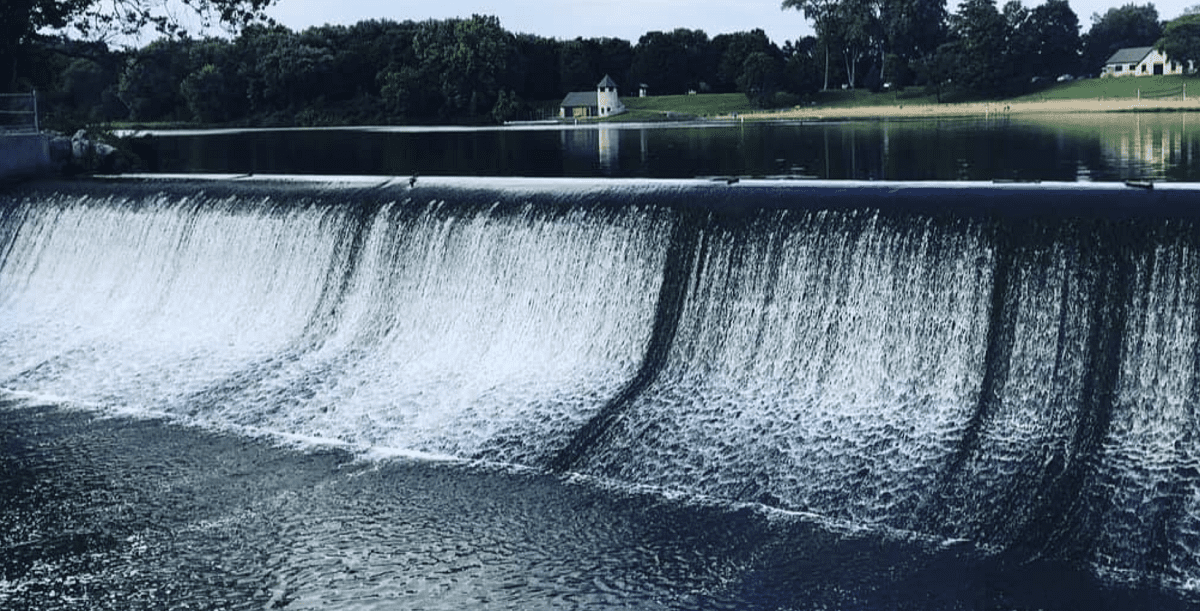 Richmond Springs Spillway is a unique feature located in Backbone State Park, Iowa. It is the only spillway of its kind in the state and one of few remaining examples of early 20th century engineering in Iowa. The spillway was constructed between 1908 and 1910 as part of an effort to control flooding along the Maquoketa River.
It consists of two sets of timber cribs filled with rock and sand that form a dam across the river. The water spills over these cribs into a large pool below, which serves to regulate downstream flow during times when water levels are high. The Richmond Springs Spillway has been recognized for its historic significance by being listed on both the National Register of Historic Places and as an Iowa Landmark Site in 1977. It has also become an important recreational destination within Backbone State Park due to its natural beauty and serene atmosphere.
Address: 1347 129th St, Dundee, IA 52038 | Directions from Cedar Rapids – Map
10. Ledges State Park Waterfall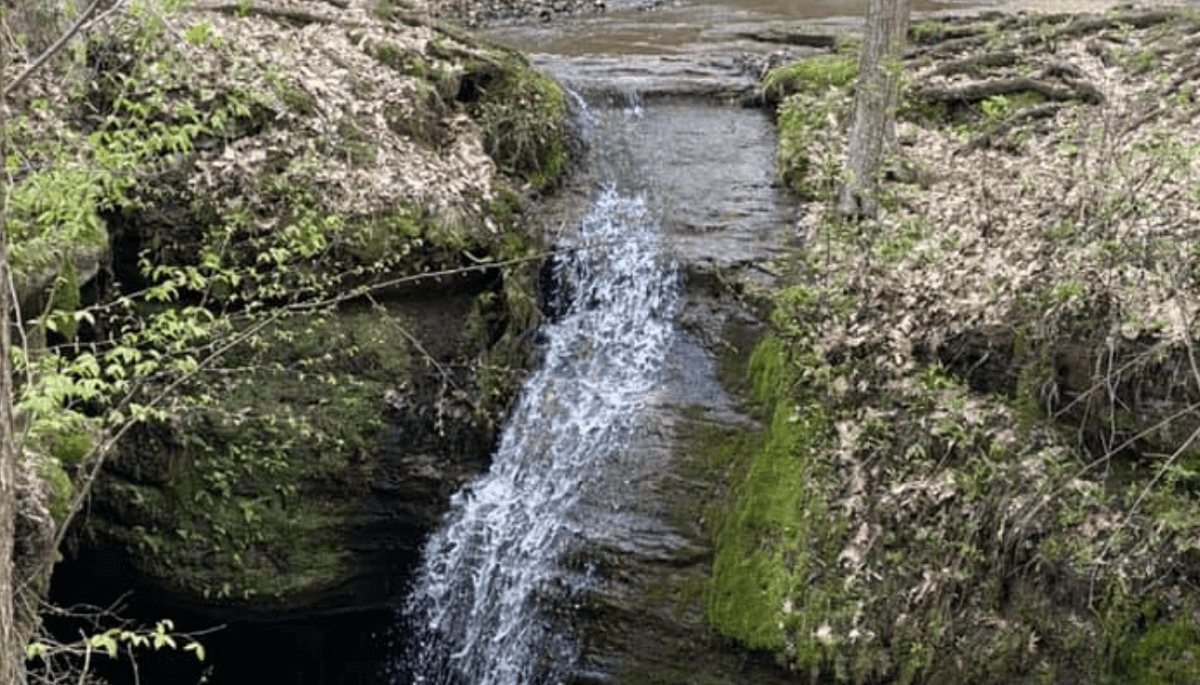 Ledges State Park is a beautiful and peaceful park located in Boone, Iowa. The park offers many outdoor activities such as camping, fishing, hiking, biking, and more. One of the main attractions of Ledges State Park is its waterfall. This falls cascade down into a large pool surrounded by forest and rock formations. The sound of the rushing water creates a calming atmosphere that can be enjoyed from various spots throughout the park.
Address: 1515 P Ave, Madrid, IA 50156 | Directions from Des Moines – Map
11. Willow Creek Waterfall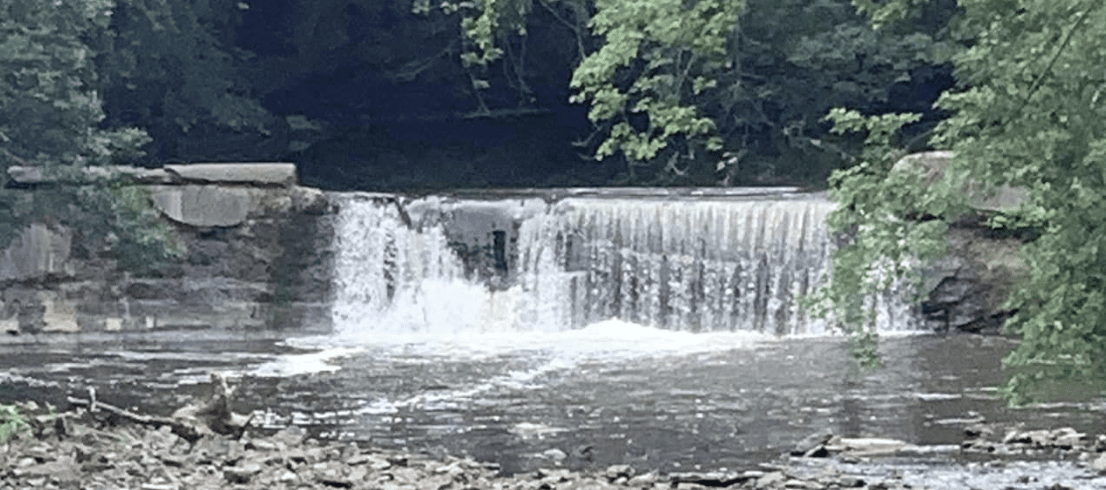 Willow Creek Waterfall is located in Mason City, Iowa and is a popular destination for people wanting to explore the beauty of nature. This stunning waterfall can be seen from many points on the banks of Willow Creek and provides an incredible backdrop that will take your breath away.
The falls are around 12 feet high with a wide base and feature crystal-clear water cascading over rocks along its length. It's surrounded by wooded areas that makes you feel like you've entered into a movie scene. The area surrounding Willow Creek Waterfall also has plenty to offer including hiking trails, fishing spots, camping near the falls, and swimming holes during summer months (though not recommended due to strong currents).
Address: 530 1st Street NE, Mason City, IA 50401 | Directions from Des Moines – Map
12. Beed's Lake Spillway and Falls
Beed's Lake Spillway and Falls is a natural feature located in the town of Hampton, Iowa. The spillway was formed long ago when melting glaciers created large areas of marshland throughout the state. Over time, this area became home to Beed's Lake and its accompanying spillway and falls.
The lake itself is quite shallow with an average depth of about 3 feet. Its surrounding shoreline supports a variety of aquatic plants including cattails, bulrushes, and water lilies that provide habitat for fish, amphibians, reptiles, and various birds.
The best attraction at Beed's Lake is its beautiful waterfall and Spillway which plumets down from the lake and continues down stream.
Address: 1422 165th St, Hampton, IA 50441 | Directions from Des Moines – Map
13. Union Grove State Park Spillway and Falls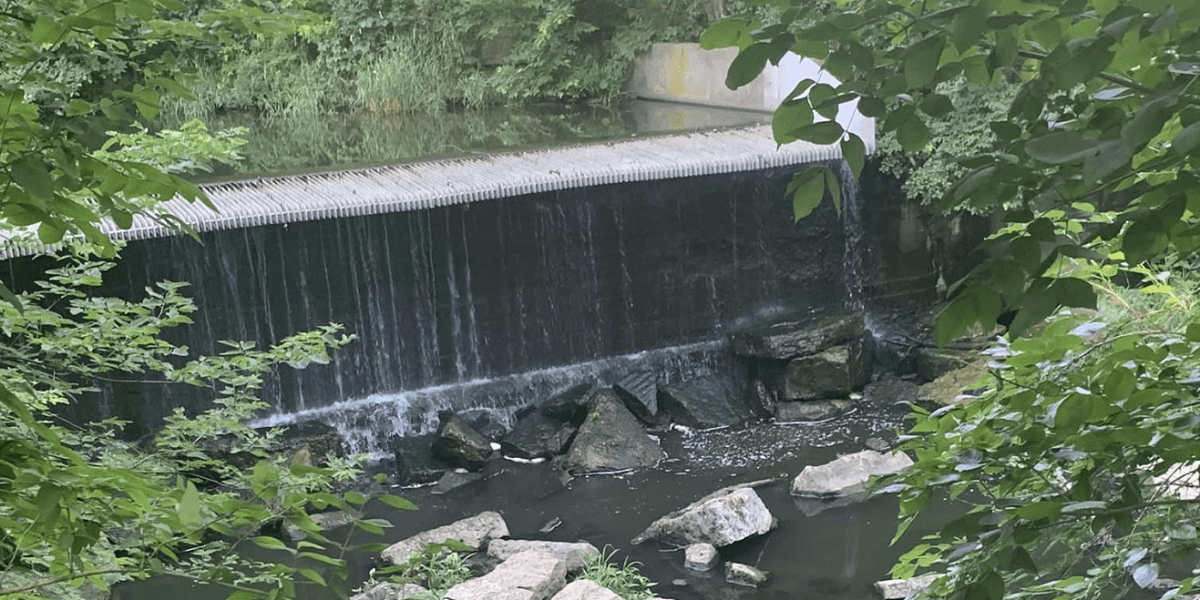 The spillway and falls of Union Grove State Park in southeastern Iowa is a popular spot for visitors to the park. The park features a large, man-made lake that has been dammed up to provide a steady flow of water over the spillway and falls. Visitors can enjoy fishing, swimming, boating, or simply taking in the beauty of the cascading water from one side of the lake to another. There are also several picnic areas with grills located around the lake for those who wish to enjoy a day out.
Address: 1215 220th St, Gladbrook, IA 50635 | Directions from Des Moines – Map
14. Beulah Springs Falls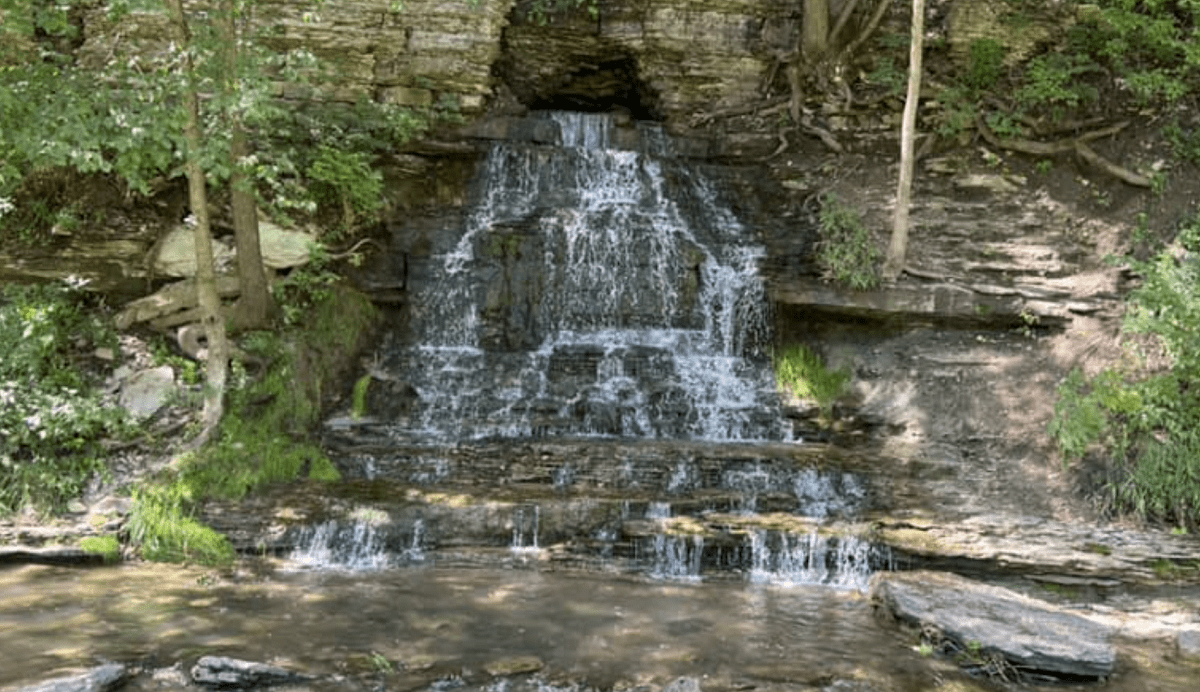 Beulah Springs Falls is a beautiful and serene waterfall located in McGregor, Iowa. The falls are situated along the Upper Iowa River and offer visitors great views of the surrounding area. The cascading water creates a peaceful atmosphere that many people enjoy spending time near or even swimming in on hot summer days.
Beulah Springs Falls has been designated as an official state park, making it one of only two such parks in the entire state. The main feature of Beulah Springs Falls is its cascade, which is approximately 100 feet tall and 25 feet wide at its widest point. There are also several trails throughout the park that allow visitors to explore more than just the waterfall itself.
Address: 13299 Spook Cave Rd, McGregor, IA 52157 | Directions from Cedar Rapids – Map
14 Best Waterfalls in Iowa:
Backbone State Park Spillway and Falls
Beed's Lake Spillway and Falls
Beulah Springs Falls
Bridal Veil Falls
Briggs Woods Waterfall
Duck Creek Waterfall
Dunnings Springs
Ledges State Park Waterfall
MacBride Falls
Malanaphy Spring Falls
Richmond Springs Spillway
Siewer's Springs and Falls
Union Grove State Park Spillway and Falls
Willow Creek Waterfall