Goodbye is an important phrase used in any language. In Arabic, there are several ways of saying goodbye that vary depending on the context and relationship between people.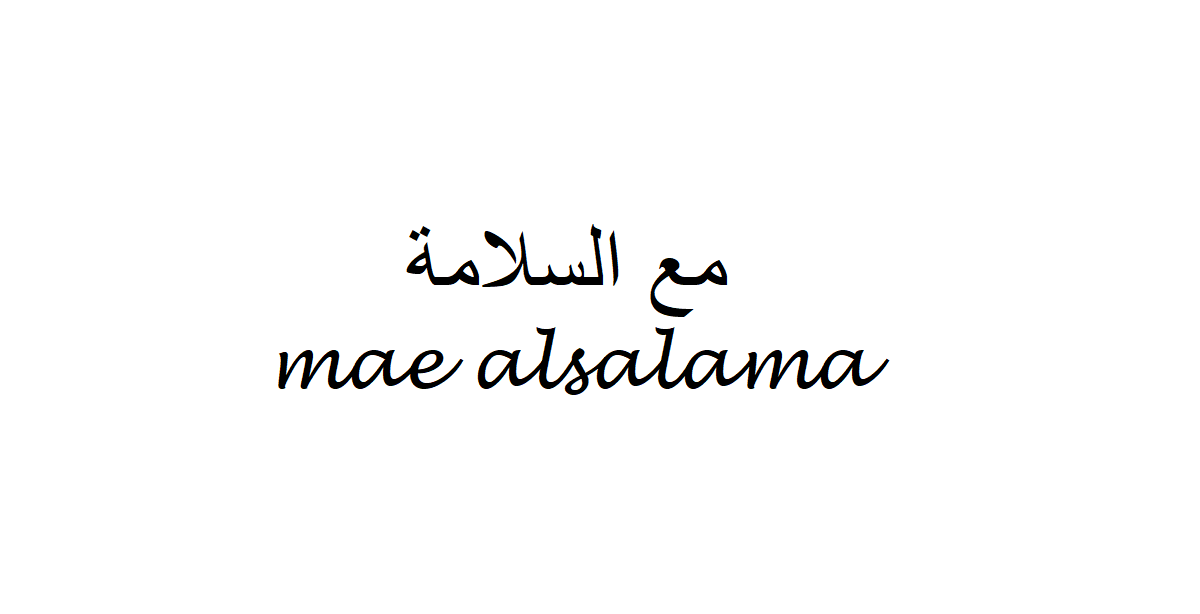 How to Say Goodbye in Arabic
"ma'a as-salaama" is the most common way to say goodbye which literally translates to "with peace". It can be used when departing from friends, family, or acquaintances and is usually accompanied by a handshake or hug.
"ilaa l-liqa'" is also quite popular meaning "until we meet again".
"fi aman Allah" which means "in God's protection" and often used amongst close friends. This expression conveys hope that both parties remain safe while apart until they meet again.
"bai bai" which has no literal translation but carries a similar sentiment as its English counterpart bye bye.
'salametek' (goodbye) is used between friends when parting ways.
There are various regional dialects throughout the Middle East where different expressions for goodbye exist such as salemti (Egyptian), khair inshaallah (Palestinian), awal marra (Lebanese) and alwadaa alikom (Jordanian).
Example Sentences with saying Goodbye in Arabic
1. English: Goodbye and have a nice day! – وداعا أتمنى لك يوما سعيدا! – wadaean 'atamanaa lak yawman saeida!
2. Goodbye, it was nice to meet you. – وداعا ، سعدت بلقائك – wadaean , saeidat biliqayik
3. Goodbye, see you soon – مع السلامة أراك قريبا – mae alsalamat 'arak qariban
4. I'm saying goodbye now but we'll talk later. – أنا أقول وداعا الآن لكننا سنتحدث لاحقا – ana 'aqul wadaean alan lakinana sanatahadath lahiqan
5. Goodbye for now – وداعا الأن – wadaean al'ana
6. We will say our goodbyes here – سوف نقول وداعا لدينا هنا – sawf naqul wadaean ladayna huna
7. It's time to say goodbye, my friend – حان الوقت لنقول وداعا يا صديقي – han alwaqt linaqul wadaean ya sadiqi