Hot Springs are one of the most popular destination spots for people looking to unwind for a few hours and enjoy one of earths greatest wonders. Unfortunately you won't find many natural hot springs in Massachusetts, but below is one everyone talks about called Sand Springs in Williamstown, MA. For those looking to find a great places to relax and soak in mineral waters, chances are you will be driving out of state (there are a few great hot springs in New York)
List of Hot Springs in Massachusetts
Massachusetts Hot Springs Recreation Center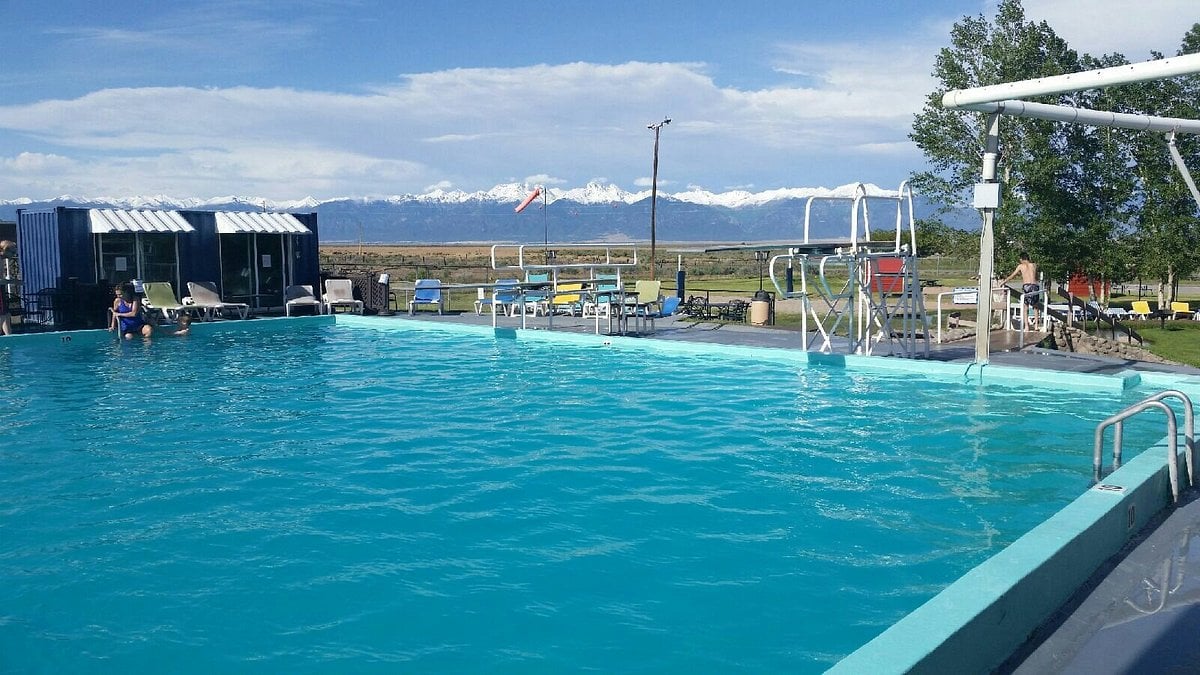 The only hot spring like pool located in Massachusetts is the Sand Springs Pool and Recreation Center. It's more of a warm springs as the pool keeps a constant temperature of about 72 degrees. However, this facility still attracts thousands of people each year as it's the perfect family fun day.
Sand Springs Pool in Williamstown, Massachusetts is an iconic summer attraction that has been a part of the local community since its opening in 1947. The facility offers something for everyone with two outdoor pools and a kiddie pool with interactive water features. The main pool is a three-foot deep rectangular shaped Olympic size swimming pool that provides ample space for lane swimming or recreational play. The smaller kiddie pool offers parents the opportunity to relax while their children explore shallow waters filled with fun interactive toys such as sprinklers, spray guns, and even pirate ships!
The grounds surrounding the facility are well maintained providing plenty of lounge chairs around both pools giving visitors a chance to soak up some sun or take shelter under umbrellas when needed. A concession stand offers snacks and refreshments throughout the day so guests never have to leave their spot by the pool.
This hot springs in Massachusetts also hosts special events like movie nights where families can watch films from the comfort of their own chairs or float around in inner tubes while watching classic movies projected onto screens. They also offer swim lessons ranging from beginner level classes designed specifically for young kids all way up advanced levels focusing on proper stroke technique
For over 70 years Sand Springs Pool has been providing generations of families with affordable entertainment right here in Williamstown – making it an essential part of summertime memories.
Address: 158 Sand Springs Road, Williamstown, MA 01267
Season: Pool – Year-Round
Website: sandspringspool.org
Map of Hot Springs in Massachusetts
Located on the border of New Hampshire, New York, and Mass, the map will give you a good sense of how to get there.
You can enlarge the map by clicking on the plus sign and sliding it around with your mouse. It's pretty easy to get to this springs and having a map on your phone will give you step by step instructions.
Natural Springs in Massachusetts
Although the state isn't well known for having an abundance of natural hot springs for you to relax in like states on the west coast, they do still have a few warm springs for you to enjoy. Other than Sand Springs, you can also find a few pockets of minerals waters along the bay as you set out on a day hike. Some spots people have mentioned are:
Lithia Springs Reservoir – Located in the town of Harvard, Massachusetts, it was created by damming up a tributary of the Assabet River in 1871. The reservoir is stocked with brown trout, bass, yellow perch and other species present throughout the lake that provide excellent fishing opportunities for anglers. Boating is permitted on this body of water but there are no gas-powered motors allowed so electric or small trolling motors only are recommended
Spring Pond (near Salem, MA) – Visitors can enjoy fishing or kayaking on Spring Pond while taking in its tranquil beauty. There are several walking trails around the area that offer stunning views of nature at its best. Those looking to make their visit even more special can take advantage of various services offered in Spring Pond Park such as boat rentals or guided tours by knowledgeable guides who know how to identify local plants and animals living there throughout the year.
Bower Springs (ideal in the summer time) – The town has become a popular destination for outdoor recreation, with its scenic views and abundance of hiking trails. Visitors can enjoy swimming or fishing at one of two picturesque lakes,Lake Pontoosuc or Onota Lake—or take part in winter activities like snowshoeing or skiing at Bousquet Mountain Ski Area.
Again these won't blow your socks off, but they are a peaceful place to get away from the world and just enjoy a relaxing dip for a few hours. Sand Springs in MA can get quite crowded during peak months so these lesser known hot springs are perfect for those looking for a little more peace and quiet.
Guide to Massachusetts Hot Springs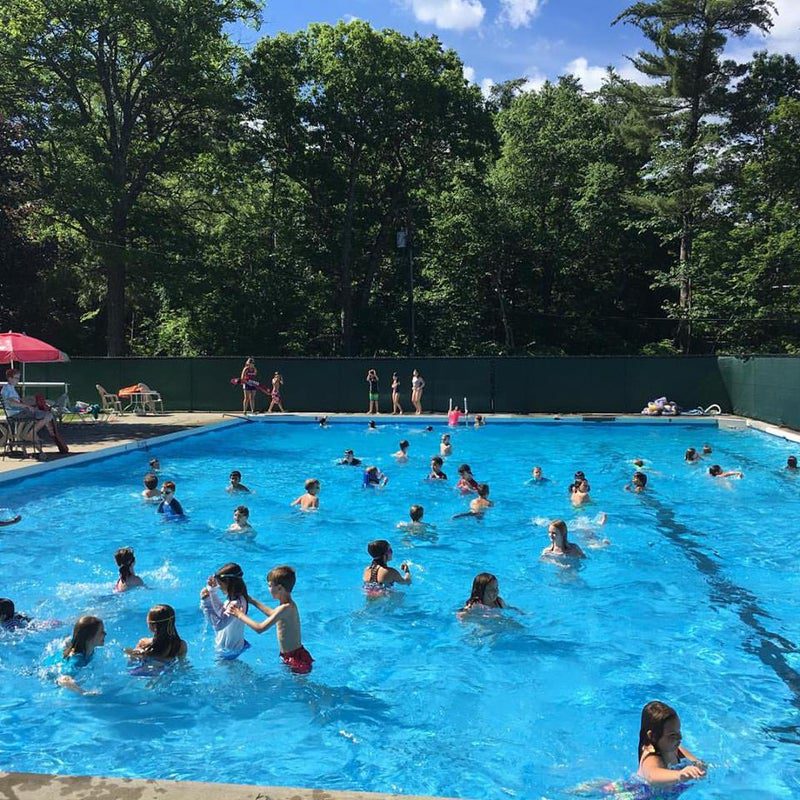 View of the Pool at Sand Springs Pool and Recreation Center in Williamstown, MA. Photo by: Sand Spring Recreational Center
Thousands of people flock to Sand Springs Pool every year to enjoy the idea of getting away from the world for a bit and returning to one with nature. The state can boast that this naturally fed pool is one of the oldest in the country and began with the native people to the area frequently using the springs as healing benefits. In fact it caught so much attention that visitors would bottle up the mineral water to take home as a healing remedy for future illnesses.
The next time you are visiting Massachusetts, consider stopping by their famous hot springs facility and enjoy a relaxing and healing soak.
Things to do after visiting Massachusetts hot springs
After a relaxing soak, here are several nearby attractions and things to do while visiting Williamstown:
1. Clark Art Institute – This museum features an extensive collection of European and American art, as well as outdoor sculptures and gardens that can be enjoyed year-round.
2. Williamstown Theatre Festival – Each summer, this award-winning festival brings together some of Broadway's brightest stars for live performances at their Main Stage and Nikos Stage venues.
3. Mount Greylock State Reservation – With more than 12,000 acres, there are plenty of trails to explore here with spectacular views at every turn!
4. Mass MoCA – Explore contemporary art installations spread across 13 galleries inside this converted factory complex located on Marshall Street near Williams College campus.
5. Hoosic River– Take in views along this scenic river while paddling your way through peaceful waters.
6. Williamstown Rural Lands Foundation – Learn about local conservation efforts or take part in educational programs offered throughout the year at WRFL's Forest Park headquarters.
7. Bennington Battle Monument – Stand atop Vermont's tallest structure (302 feet) and learn about Revolutionary War history while taking in breathtaking 360 degree views from up high!
Looking to explore Massachusetts? Here are some other great things to do in the state: