Montana Hot Springs Map
Due to Montana's amazing mountains, it is home to some of the best geothermal natural hot springs you will find in the United States. All across the Rocky Mountains are primitive mineral waters for you to discover and relax in. From the map below, discover which Montana springs work best for you during your travels. For all you locals, use the map to find a starting point and see if you can hit all of them.
As you can see in the Montana map, the majority of these hot springs are going to be on the western side of the state where the mountain ranges are located. Some due require a bit of hiking so make sure you buy an actual map, compass, and some gear to make sure you can reach your destination. Each one has an unbelievable backdrop and will make you forget your daily life for a few hours.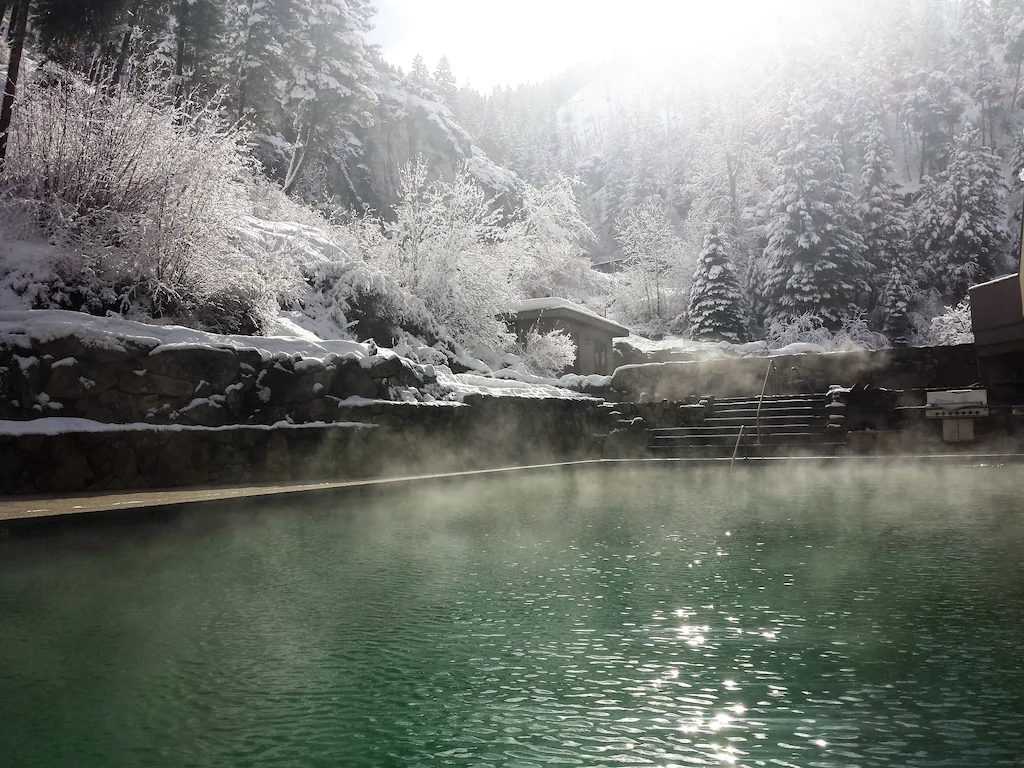 On the above map we listed out 18 of our favorite New Montana natural hot springs for you to relax in. These include:
Listed out Hot Springs in Montana Map
Boulder Hot Springs
Bozeman Hot Springs
Broadwater Hot Springs & Fitness
Chico Hot Springs Resort & Day Spa
Elkhorn Hot Springs
Fairmont Hot Springs Resort
Jackson Hot Springs
The Lodge at Lolo Hot Springs
Lolo Hot Springs
Lost Trail Hot Springs
Nimrod Hot Springs
Norris Hot Springs
Potosi Hot Springs
Quinn's Hot Springs Resort
Sleeping Buffalo Hot Springs
Sleeping Child Hot Springs
Spa Hot Springs Motel
The Symes Hot Springs Hotel & Mineral Baths
The cities of Bozeman and Butte tend to be the favorites when it comes to soaking in the natural hot springs, but if you are brave enough to venture out into the wilderness, there are so many more to be discovered. Happy Soaking!