The Best Alabama Attractions – Things To Do
The state of Alabama is home to several amazing tourist attractions. There are things to do for people of all interests and ages, and it can make for the perfect holiday getaway or weekend vacation. In each city you'll find several historic locations, Civil Rights monuments, museums, and so much more. Attractions such as the Civil Rights Institute, the Sixteenth Baptist Church, and the National Memorial for Justice are just a few places we recommend when looking for things to do in this southern state.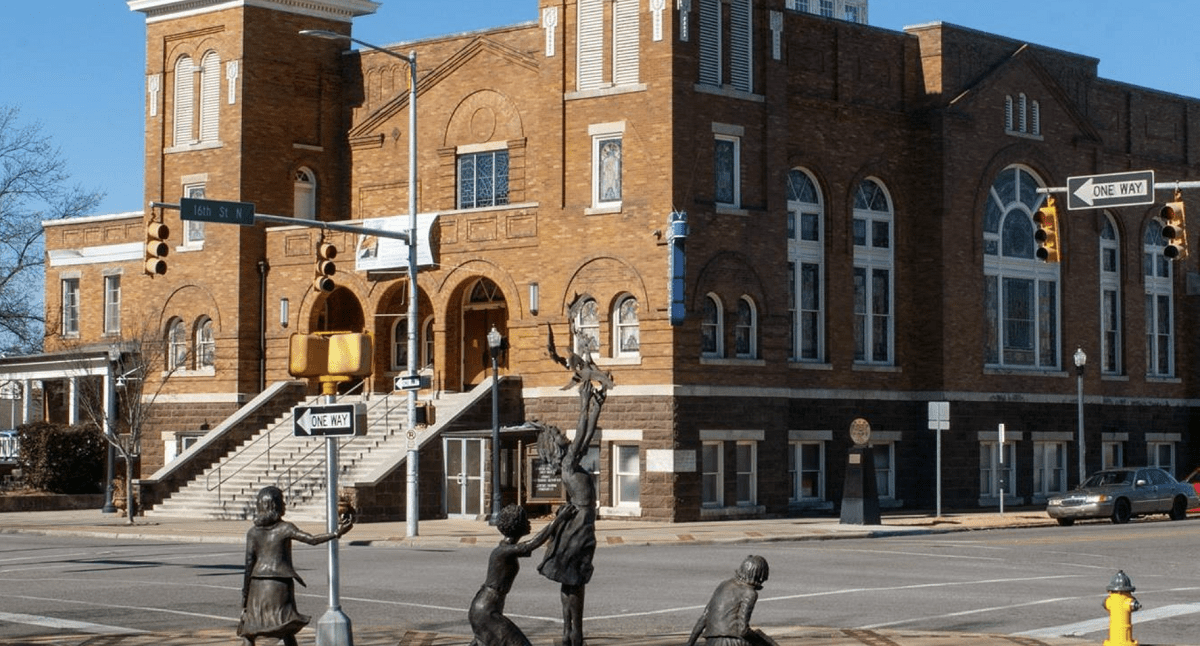 What is Alabama Known For?
Alabama is best known for its rich history, warm climate, and stunning natural beauty. The state is home to a variety of attractions that draw visitors from all over the world each year. From coastal beaches and islands perfect in summer months to mountain peaks ready to be explored through hiking trails or overnight camping, it's easy to get lost in just how much their is to do.
The state boasts some of the most recognizable landmarks in the country such as the Robert Trent Jones Golf Trail, U.S Space & Rocket Center in Huntsville, Gulf Shores beaches on the coast, and Birmingham's Vulcan Statue atop Red Mountain.
Best Alabama Attractions and Activities
Another thing that makes Alabama unique is its culture. Native American tradition followed by European settlers who brought with them their own customs have blended together to create the current vibe. Most cities you'll often find this culture apparent in music ranging from blues to rock 'n roll.
Things To Do in Alabama by City
Fun Alabama Facts and Guides
Here are 9 fun facts about the Yellowhammer State:
1. Alabama was admitted to the Union on December 14th, 1819 as the 22nd state in America. It is known as the "Heart of Dixie" due to its historical role as a center for cotton production during slavery times.
2. The capital of Alabama is Montgomery, which was founded at the confluence of two rivers (the Coosa and Tallapoosa) in 1819 by Andrew Dexter and John Scott just prior to Alabama becoming a state.
3. The highest point in Alabama is Mount Cheaha at 2,407 feet above sea level located near Delta in Clay County. Alabama's oldest tourist attractions, Cheaha State Park, today offers hiking trails and camping sites with views from atop Cheaha Mountain's Bald Rock overlooks!
4. Mardi Gras has been celebrated since Mobile was founded by French settlers back in 1702 making it even older than New Orleans' celebration! Every year people flock from all over to take part in this unique tradition that includes parades featuring masked characters throwing beads from floats!
5. Alabama has more miles of inland waterways than any other U S State at over 12,000 miles! This makes boating activities popular throughout much of rural areas like Lake Guntersville or Lake Martin which offer plenty opportunities for fishing or swimming during summer months.
6. The first rocket engine designed for space exploration was developed by Wernher von Braun while working at Huntsville Redstone Arsenal between 1950-1960s. This rocket became known as Saturn V launching Apollo 11 mission into space carrying Neil Armstrong famously stepping onto Moon surface on July 20th, 1969!
7. Birmingham boasts the world's largest cast iron statue – Vulcan standing 56 feet tall overlooking city skyline since 1904. It represents the Roman god Vulcan who crafted weapons used by gods against Titans according their mythology stories. This impressive piece can be found inside Birmingham's Vulcan Park & Museum where visitors can learn more about it too!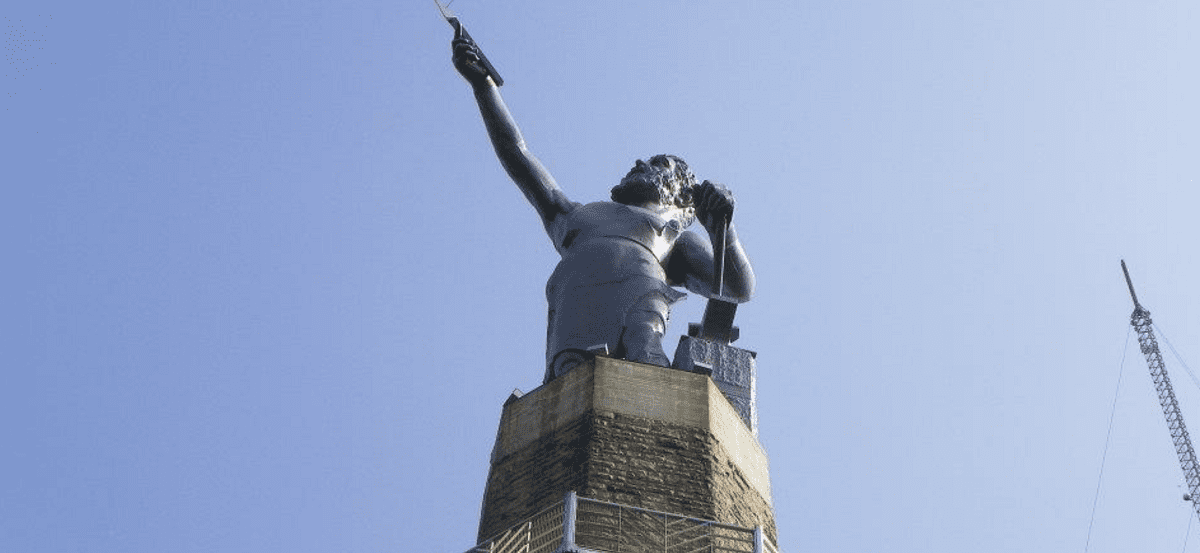 8. Gulf Coast area around Mobile Bay offers some amazing seafood specialties. The area was the first to create such dishes as oysters Rockefeller served up hot and topped with melted buttery goodness.
9. Talladega Superspeedway located east central region hosts annual NASCAR race attracting thousands spectators every April/May seasonally when cars speed across track reaching speeds up 200 mph!

33 Best Things To Do in Alabama
1. The Civil Rights Institute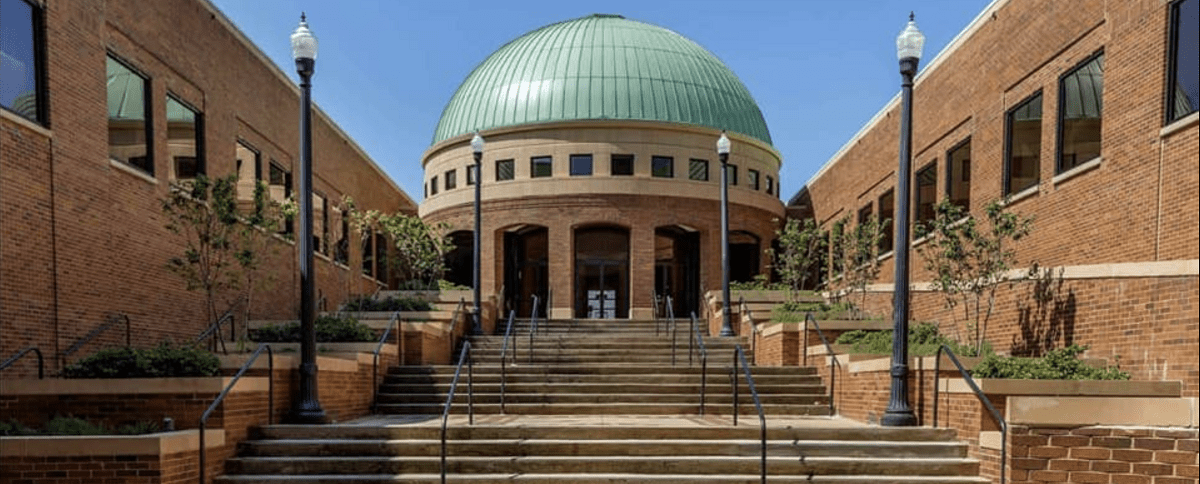 The Civil Rights Institute in Birmingham gives visitors an in-depth look at the Civil Rights Movement in the 1960s in both America and Birmingham. This movement highlighted the continuing issues African Americans have faced ever since the country gained independence. The galleries inside of it feature several temporary and permanent exhibits that range on various topics, be it segregation or violent conflict.
The struggle that began in Birmingham was one part of a large social movement that eventually led to several changes across the board. The defining moment was the bombing of the Street Baptist Church that happened on the 15th of September 1963. The Klu Klux Klan orchestrated this bombing killing four girls. Tragic as it may be, it proved to be a catalyst for the social changes that America had to witness and led to the Civil Rights Act being passed in 1964.
This institute sits on the corner of the sixteenth street of the sixth avenue. Some additional nearby landmarks are the Kelly Ingram Park, the Carver Theater, and the Avenue Business District.
Address: 520 16th St N, Birmingham, AL 35203 | Phone: (205) 328-9696 | http://www.bcri.org/
2. Gulf State Park
Gulf State Park offers visitors a wide range of activities along it two miles of white sandy beaches.
The outdoor activities you'll find inside the park include:
tennis courts
volleyball
swimming pool
guided Segway tours
paddle-board rentals
bicycle pathways
Gulf State Park also has over 25 miles of paved walking trails open to cyclists and causal walkers. Locals and tourists can enjoy the park for a minimal entrance fee. If you want to make a weekend out of visiting this area, there is a campground inside the park with more than 500 different sites for RVs or tent camping.
Of course the real reason people tend to come here is access to Alabama's beaches. Within walking distance you can enjoy the Gulf of Mexico's shorelines where thousands of people every year enjoy relaxing under the sun or wading in the waters.
Address: 20115 State Park Rd, Gulf Shores, AL 36542 | Phone: (251) 948-7275 | Gulf State Park Website
3. Civil Rights Memorial
The Civil Rights Memorial in the city of Montgomery is an exquisite granite sculpture that commemorates all those who were killed in the struggles of the Civil Rights Movement in the 1960s. The memorial stands in the shape of a square right next to the Civil Rights Memorial Center. Educational displays are held here along with the Wall of Tolerance.
Another iconic landmark in the area is the National Memorial for Justice. This is a six-acre land dedicated to African Americans who were victims of lynching and other kinds of racial injustice. The memorial includes sculptures, artwork, and different monuments that honor several respectable figures in the Civil Rights Movement. There's also a field of 800 monuments representing the county where the lynching took place.
Address: 400 Washington Ave, Montgomery, AL 36104 | Phone: (334) 956-8439 | Memorial Website
4. The American Space Center

The American Rocket Center in Huntsville is a unique attraction when it comes to things to do in the state.. It provides exhibits, presentations, a collection of spacecraft, and several interactive experiences that are unlike any other you've seen before. The center's exhibitions provide you with all kinds of information on the history of the race for space and how NASA has grown across the years.
When you visit you'll be able to enjoy multimedia presentations inside the National Geographic Theater or in the Spacedrom IMAX. There aren't many things quite as cool as exploring a model of the International Space Station. You can also take part in a guided tour of Rocket Park where 27 different missiles on display. There are also massive launch vehicles for rockets (we didn't even know they existed) that propel them into space.
What makes us put this attraction in our top list of things to do is the fact you can experience first hand what astronauts endure through one of their two launch simulators. One of them allows you to feel the 4Gs of gravitational force and even for a second weightlessness. Their is a child version much less intense as they can experience landing on the moon.
The Hype Ship Simulator inside the Space Center also uses immersive and motion media to provide a variety of different rides.
Address: 1 Tranquility Base, Huntsville, AL 35805 | Phone: (800) 637-7223 | U.S Space and Rocket Center
5. Frank Lloyd Wright Rosenbaum House Museum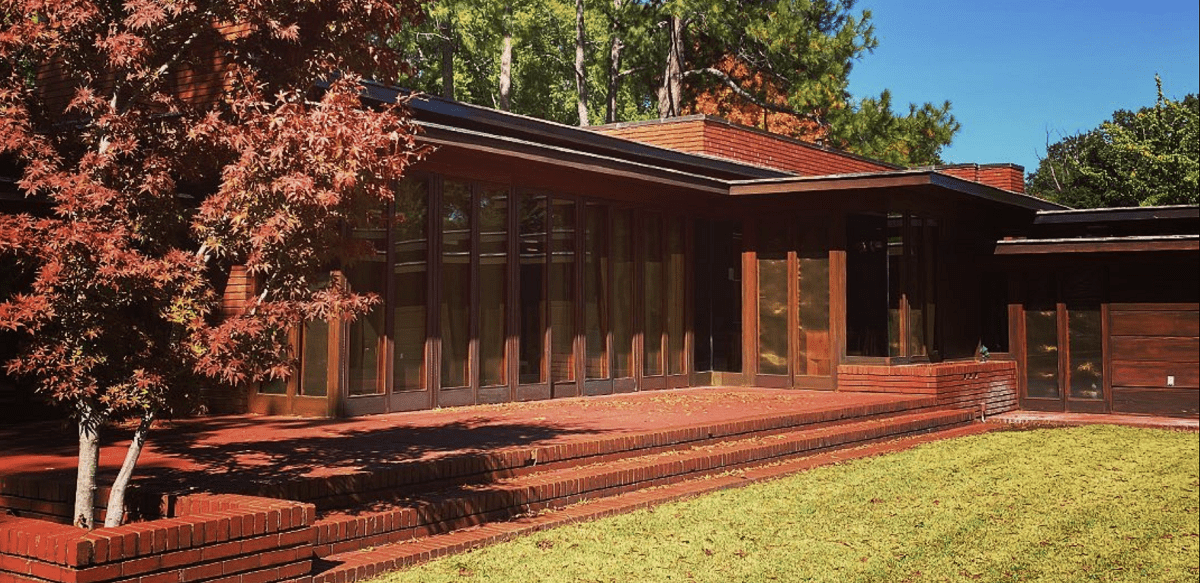 The Frank Lloyd Wright Rosenbaum House Museum is a historic house in Florence, Alabama. It was designed by the renowned American architect Frank Lloyd Wright and completed in 1939. The house was commissioned by Stanley and Mildred Rosenbaum, who were both teachers at the University of Alabama. It is one of only four private homes built by Wright during his lifetime that remains open to the public as a museum today.
The house features many of Wright's signature design elements such as its flat roof, overhanging eaves, large windows, and natural materials like brick and cypress wood used throughout the interior and exterior spaces. Inside, you can explore original furniture pieces from other famous architects like Charles Rennie Mackintosh that were chosen for their complementary styles with respect to Wright's aesthetic vision. There are also several artworks on display from local artists inspired by various aspects of the building's design or history.
Today the museum offers guided tours where you can learn more about this unique piece of architectural history while exploring all its features up close. There are also special events held onsite throughout the year including holiday celebrations like Halloween Tours which allow you and your family to experience something truly unique at this iconic location!
Address: 601 Riverview Dr, Florence, AL 35630 | Phone: (256) 718-5050 | Rosenbaum House Museum
6. Birmingham Zoo

The Birmingham Zoo is a zoological park located in Birmingham, Alabama. It was founded on April 18, 1955 and is home to more than 700 animals representing over 200 species from all corners of the world. The zoo covers 122 acres of land and features several attractions including an African Village, Reptile House, Children's Zoo, Aviary, Cat Country, Train Ride and much more.
In addition to its animal exhibits and shows, this Alabama zoo also has educational programs for children of all ages as well as special events throughout the year.
Address: 2630 Cahaba Rd, Birmingham, AL 35223 | Phone: (205) 879-0409 | Birmingham Zoo
7. Mobile Carnival Museum
The Mobile Carnival Museum is a museum that celebrates the cities long history of Mardi Gras. It was founded in 1992 and has since become one of the most popular attractions in Mobile. It houses a variety of artifacts and exhibits related to Mardi Gras, including floats, costumes, photographs, jewelry and other memorabilia from past parades. When you visit this iconic attractions you can learn about the history of Mardi Gras as well as see some amazing displays that have been created over time by local artists.
The museum also offers interactive activities for kids such as making their own masks or designing their own float with help from professional designers. The Mobile Carnival Museum also hosts special events throughout the year such as lectures on topics like costume design and parade route planning. This is an excellent place to go for those interested in learning more about this unique celebration that takes place each year in Alabama's oldest city!
Address: 355 Government St, Mobile, AL 36602 | Phone: (251) 432-3324 | Carnival Museum
8. McWane Science Center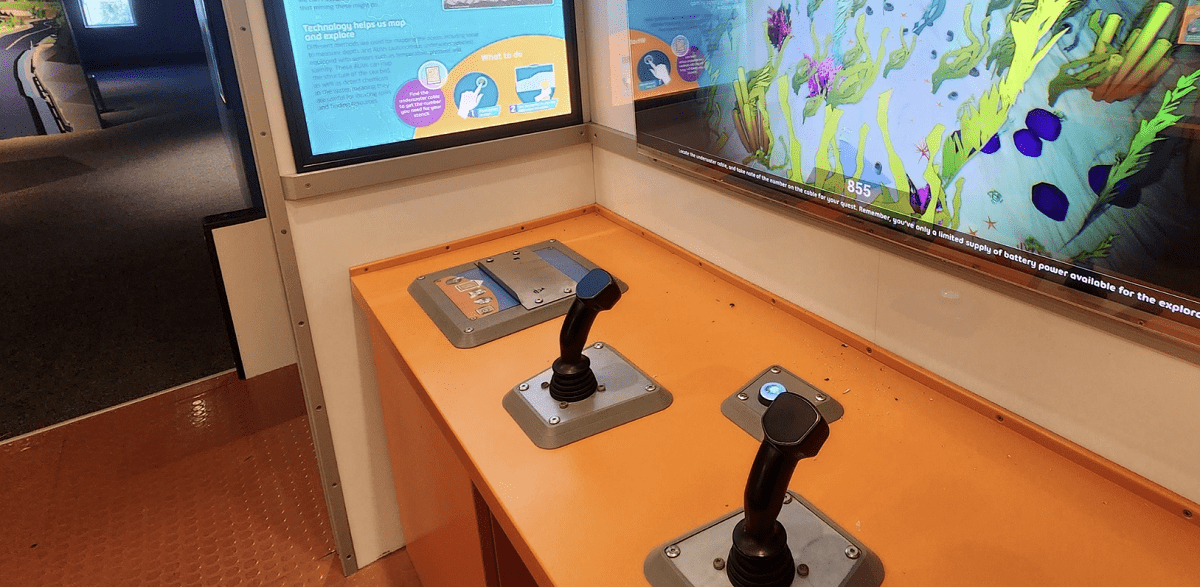 McWane Science Center is an interactive museum and one of the most popular tourist attractions in the city of Birmingham. The center features a wide range of exhibits which explore diverse topics such as earth sciences, life sciences, physical sciences, technology, and engineering.
Families enjoy coming here as kids can take part in various hands-on activities like fossil digs or geology labs that make learning about science fun. There are also IMAX movies and planetarium shows to enjoy.
Address: 200 19th St N, Birmingham, AL 35203 | Phone: (205) 714-8300 | McWane Science Center
9. Alabama Wildlife Center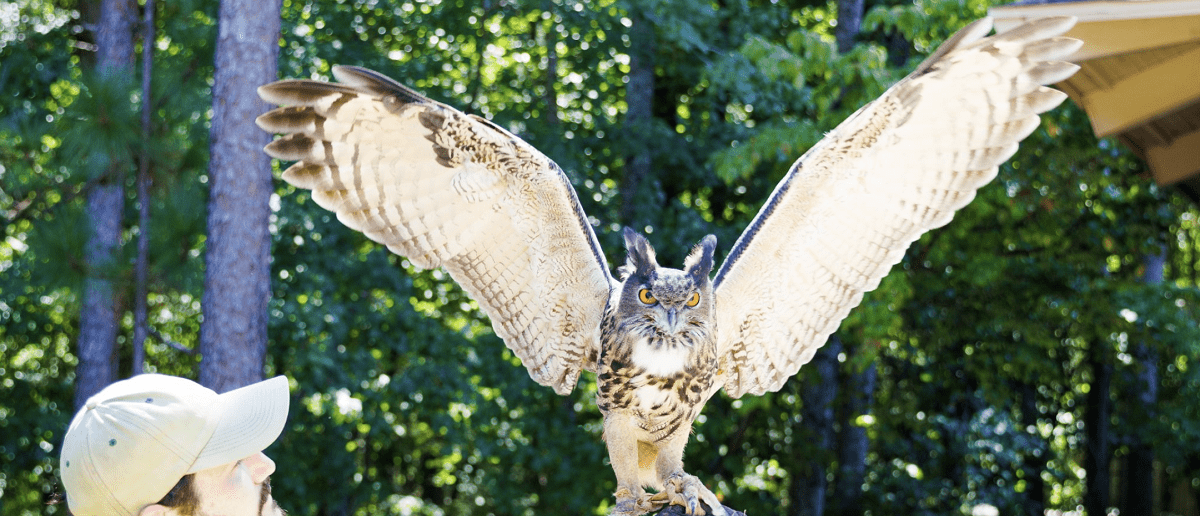 The Alabama Wildlife Center (AWC) is a non-profit organization dedicated to the rehabilitation and release of injured, orphaned, or displaced native wildlife in Alabama. They have become one of the most successful wildlife rehabilitation centers in North America. The center provides medical care to more than 2,000 birds and mammals each year from over 200 different species.
Why they make our list of best things to do in Alabama are the educational programs the offer to tourists about wildlife conservation and environmental efforts needed to protect the states habitats. The center aslo does public outreach activities such as birding festivals and field trips.
By offering a wide range of services from animal rescue operations through education initiatives, the Alabama Wildlife Center is helping improve our environment today so that future generations can enjoy its natural beauty tomorrow!
Address: 100 Terrace Dr, Pelham, AL 35124 | Phone: (205) 663-7930 | Wildlife Center Website
10. F. Scott and Zelda Fitzgerald Museum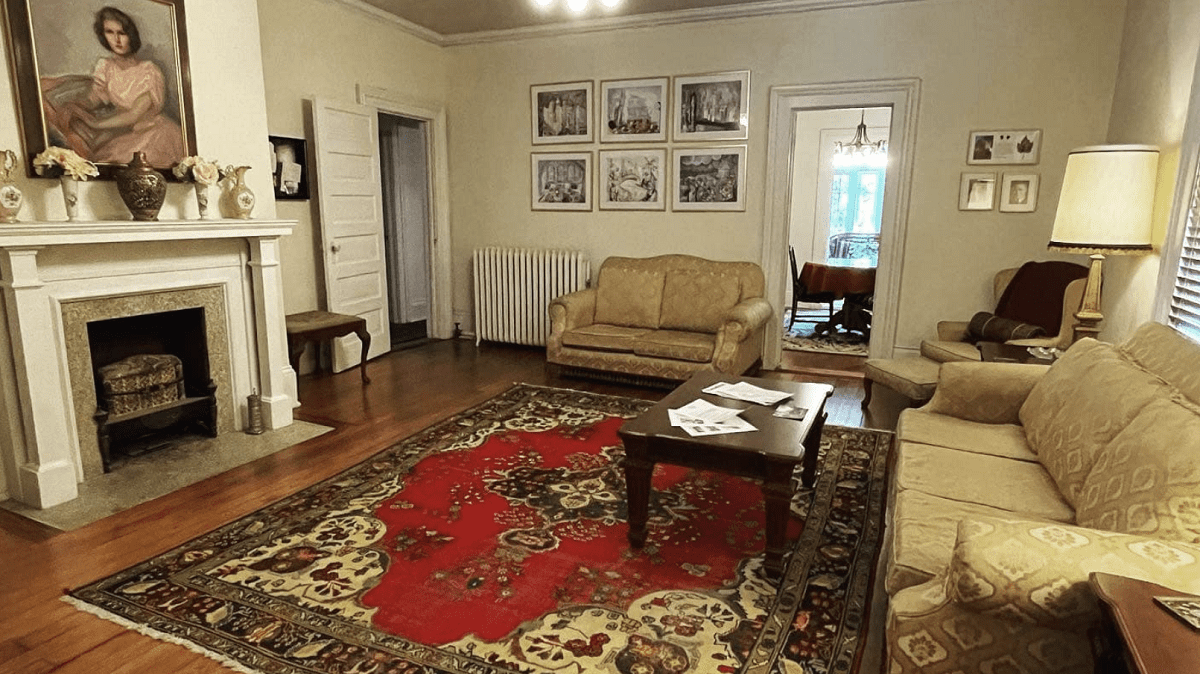 The F. Scott and Zelda Fitzgerald Museum is a museum located in Montgomery, Alabama that celebrates the lives of renowned American novelist F. Scott Fitzgerald and his wife, Zelda Sayre Fitzgerald. The museum was established in 2000 to honor the couple's legacy as
influential figures of 20th-century literature. Located on Montgomery's historic Church Street, the two-story building is dedicated to preserving their memory by showcasing artifacts from their life together including letters written between them, photographs, manuscripts, and books they wrote or edited during their lifetime.
When you arrive you immediately start on an audio tour which provides a detailed look at the couple's relationship and how it inspired much of Fitzgerald's work throughout his career. You can listen to lectures from prominent scholars about Fitzgerald's works and other related topics about his stories like The Great Gatsby (1974). As you continue the tour, you can examine exhibits devoted to particular aspects of either figure's life.
Overall, the F. Scott and Zelda Fitzgerald Museum serves not only as a tribute to these iconic authors, but also an educational center for those looking learn more about their lives.
Address: 919 Felder Ave # 919, Montgomery, AL 36106 | Phone: (334) 264-4222 | Fitzgerald Museum
11. Huntsville Botanical Garden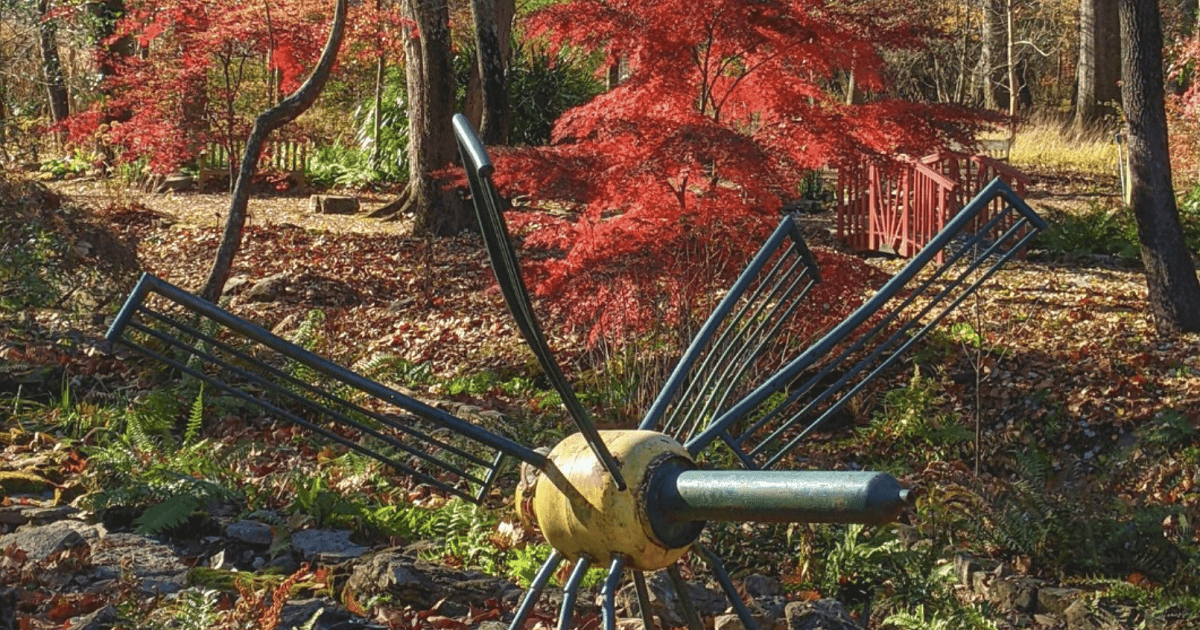 The Huntsville Botanical Garden is a 112-acre public garden that offers people the opportunity to explore and enjoy Alabama's natural beauty. There are a variety of themed areas within the park such as the Children's Garden, Japanese Garden, Rose Garden, and more.
The Children's Garden features interactive displays designed to teach the little ones about plants and nature. There are also several play areas to explore including an outdoor tree house and giant slides. The Japanese Garden is one of the most popular attractions at Huntsville Botanical Gardens with its winding paths lined with cherry trees, koi ponds, and bonsai trees. Other notable gardens include:
The Herb & Spice Trail
Wildflower Meadow
Perennial Plantings
Water Feature
Rose Walk
Woodland Trail
BirdWatching area
Nature Center
Huntsville Botanical Gardens also hosts numerous events from plant sales to holiday celebrations like "Lights Up!"
Address: 4747 Bob Wallace Ave SW, Huntsville, AL 35805 | Phone: (256) 830-4447 | Botanical Garden
12. Talladega Superspeedway

Talladega Superspeedway is a motorsports complex and has been the site of some of the most iconic races in NASCAR history. The track is 2.66 miles long and features 33 degree banking on its turns, making it one of the fastest tracks on the circuit. Races at Talladega often feature high speeds and close finishes due to its wide turns that allow for multiple lanes of racing.
If you haven't been to a Nascar event we highly recommend your first one be at Talladega. The crowds, sounds, and flowing beers make it one day you will never forget. Talladega also hosts other major events such as ARCA Racing Series races and motorcycle competitions like AMA Superbike Championship rounds.
Address: 3366 Speedway Blvd, Lincoln, AL 35096 | Phone: (877) 462-3342 | Talladega Superspeedway
33 Amazing Things to do in Alabama
1. The Civil Rights Institute
2. Gulf State Park
3. Civil Rights Memorial
4. The American Space Center
5. Frank Lloyd Wright Rosenbaum House Museum
6. Birmingham Zoo
7. Mobile Carnival Museum
8. McWane Science Center
9. Alabama Wildlife Center
10. F. Scott and Zelda Fitzgerald Museum
11. Huntsville Botanical Garden
12. Talladega Superspeedway