Decatur, Alabama is a great place to visit and explore. There are plenty of attractions, activities, and events taking place all year round in the city. Whether you're looking for some outdoor fun or an indoor activity, Decatur has something for everyone! Here are some of the top things to do in Decatur:
Guides on what Decatur is best known for
Top 10 Things To Do in Decatur, Alabama
1. Enjoy a day at Point Mallard Waterpark
Point Mallard Waterpark is a family-friendly destination located in Decatur, Alabama. It features a wide variety of water attractions and activities for all ages to enjoy. The park has two large wave pools with varying depths, three giant slides, seven other thrilling slides, lazy river floats, bumper boats and more.
Point Mallard also offers a mini golf course and arcade center as well as picnic areas for families to relax during their visit. With its convenient location near the city of Decatur and its many fun rides and attractions, Point Mallard Waterpark is an ideal spot for anyone looking to have some summer fun!
Address: 2901 Point Mallard Cir SE, Decatur, AL 35601
Phone: (256) 341-4900
http://www.pointmallardpark.com/
2. Explore Delano Park
Delano Park is a public park located in Decatur, Alabama. The park was established in 1887 and occupies over 100 acres of land along the Tennessee River. It features walking trails, picnic areas, playgrounds, tennis courts and basketball courts as well as two large lakes for fishing and boating activities. The park also has an amphitheater, which hosts music concerts during the summer months.
There are also plenty of places to relax including gazebos, benches or even hammocks strung between trees! Delano Park is a popular destination for families looking to spend quality time together outdoors. Delano Park offers numerous recreational opportunities such as disc golf courses and frisbee fields that make it a great place for people of all ages to come out and have fun! This year-round attraction is perfect for birthday parties or any special occasion where you want to create lasting memories with your loved ones.
If you're looking for something more relaxing than physical activity then take some time to explore the many gardens throughout the park including rose gardens, butterfly gardens or rock gardens – there's something here sure to please everyone! With its beautiful scenery and abundance of activities available; Delano Park truly provides something for everyone making it one of Alabama's premier parks!
Address: 825 Gordon Dr SE, Decatur, AL 35601
Phone: (256) 341-4930
3. Take a tour through Cook's Natural Science Museum
Cook's Natural Science Museum is located in Decatur, Alabama and has been providing quality science education since 1968. The museum was founded by Dr. A.J Cook with the mission to educate and inspire people of all ages about natural sciences through exhibits, educational programs, and events. It features a variety of hands-on interactive displays that allow visitors to explore the world around them while learning fascinating facts about nature.
The museum offers a wide range of activities for children, including an aquarium full of sea creatures like jellyfish, starfish, sharks and more; a butterfly garden where kids can learn about metamorphosis an outdoor classroom designed for group activities, live animal presentations featuring reptiles and amphibians from around the world, as well as many other fun attractions such as fossil digs and simulated archaeological sites.
Cook's Natural Science Museum also hosts special events throughout the year such as summer camps focusing on different topics each week ranging from geology to astronomy or even wildlife conservation. There are also regular field trips available for schools or families interested in exploring local areas further away from Decatur like Huntsville State Park or Wheeler National Wildlife Refuge where visitors can observe native species up close in their natural habitats.
Whether you're looking for something fun to do with your family or want to learn more about our planet's amazing biodiversity , Cook's Natural Science Museum is sure to have something that will interest you!
Address: 133 4th Ave NE, Decatur, AL 35601
Phone: (256) 351-4505
https://www.cookmuseum.org/
4. Check out The Princess Theatre Center for Performing Arts
The Princess Theatre Center for Performing Arts in Decatur, Alabama is a historic theater that has been entertaining audiences for over 100 years. Built in 1912, the theater was originally used as a vaudeville house and later converted to a movie palace. Over the years it has hosted musicals, plays, concerts, dance performances and much more.
The building itself is an architectural gem with its ornate plaster walls decorated with classical motifs and intricate woodwork adorning the auditorium's interior. The center also houses two additional venues: The Playhouse Theater which seats up to 200 people and The Loft Bar & Grill which offers dinner theater events throughout the year.
Today, the Princess Theatre Center for Performing Arts serves as Decatur's premier destination for arts entertainment and education programs throughout the year including live music performances by regional artists, theatrical productions from local theatre companies, comedy shows, film screenings, summer camps focusing on creativity through art forms such as puppetry, or photography classes.
In addition to these activities, public tours are offered so visitors can learn about this historic venue's history first-hand! As one of Alabama's oldest theaters still operating today, the Princess Theatre continues to bring quality performing arts experiences to those living in North Alabama and beyond!
Address: 112 2nd Ave NE, Decatur, AL 35601
Phone: (256) 350-1745
https://www.princesstheatre.org/
5. Visit Bank Street Park & Gardens
A popular spot among locals Bank Street Park & Gardens provides visitors with beautiful gardens filled with native plants along its winding pathways while offering stunning views overlooking downtown Decatur across Wheeler Lake too!
6. Carnegie Visual Arts Center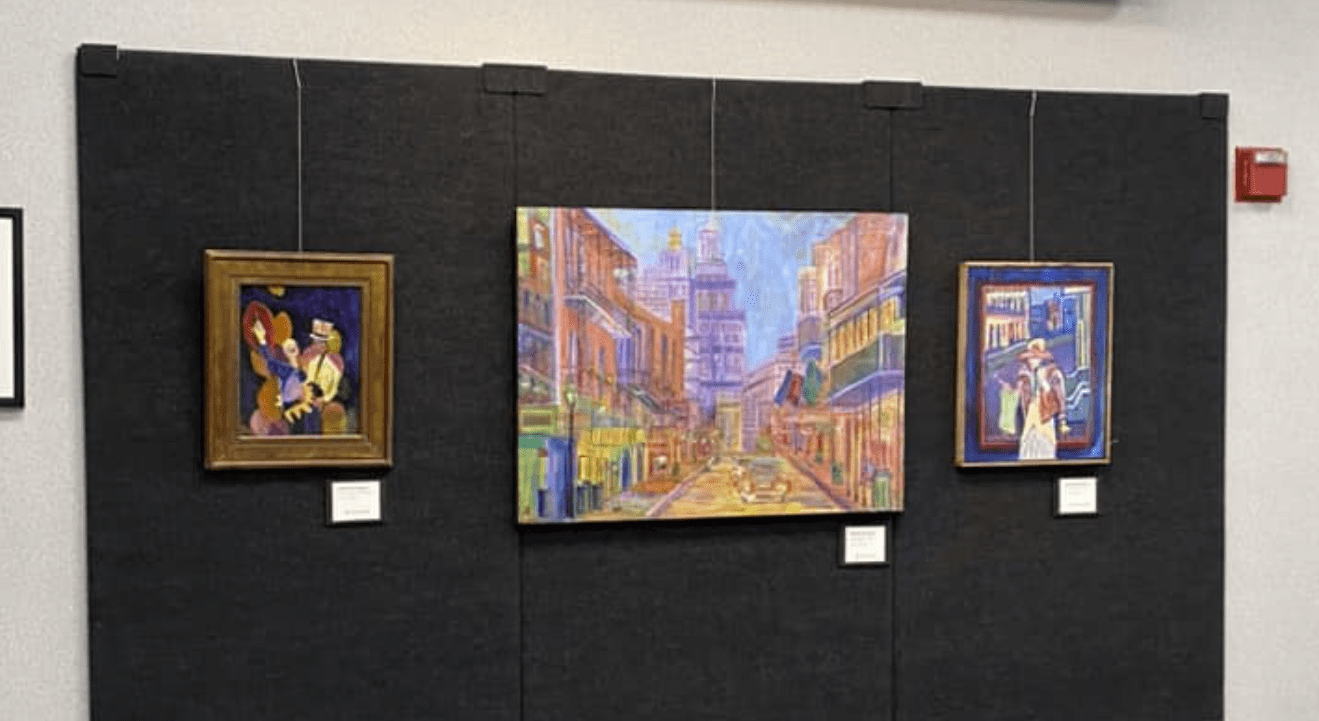 Carnegie Visual Arts Center, located in Decatur, Alabama, is a non-profit organization committed to providing visual art education to the public. The Center was founded in 1998 and named after Andrew Carnegie who was responsible for building more than 2,500 public libraries across the United States.
The mission of Carnegie Visual Arts Center is to provide quality visual arts experiences that stimulate creativity and learning through exhibition programs and educational classes. The center offers a variety of classes including drawing, painting, sculpting, photography, ceramics and printmaking as well as workshops on topics such as mosaic tile making or jewelry making. It also hosts several exhibitions throughout the year featuring works from local artists as well as nationally known ones. The facility also houses an art gallery which features work from both established artists and emerging talent alike.
The Carnegie Visual Arts Center strives to make the world of art accessible by offering free admission for all visitors throughout the year so everyone can have access regardless of their financial means. They also offer scholarships for those who cannot afford tuition fees for their courses or workshops so they too can benefit from this great resource available in Decatur Alabama.
7. Wheeler Wildlife Refuge
Wheeler Wildlife Refuge is a 2,600 acre refuge located in northern Alabama near Decatur. It was established in 1938 as part of the Tennessee Valley Authority (TVA) project to help protect migratory birds and other wildlife species. The refuge is home to over 200 species of birds, including bald eagles, ospreys, wood ducks, and many more.
Additionally, there are numerous mammals such as white-tailed deer and coyotes that roam the area. There are also several rare amphibians and reptiles living on the refuge grounds. The Wheeler National Wildlife Refuge offers visitors an array of activities for both nature enthusiasts and casual visitors alike. For those looking to observe wildlife up close there are two observation towers with views overlooking wetlands areas which provide great opportunities for bird watching or just enjoying nature's beauty from afar.
Fishing is popular in the nearby rivers as well as hiking trails throughout the park that range from easy walking paths to strenuous hikes along ridges providing breathtaking views of surrounding countryside complete with wildflowers blooming during springtime months.. Canoeing and kayaking down some of these rivers can be a peaceful experience where you may spot an alligator or two!
Wheeler Wildlife Refuge also hosts a variety of events throughout the year such as educational programs about local wildlife; archery classes; photography workshops; star gazing nights at their observatory; live music concerts; festivals celebrating native cultures; guided tours around different parts of the refuge; volunteer projects like tree planting days etc . All these activities make sure everyone who visits this incredible place leaves with memories they will cherish forever!
8. Decatur Farmers' Market
The Decatur Farmers' Market is a popular destination for those seeking fresh, local produce and other goods. Located in the heart of downtown Decatur, Georgia, the market has been open since 1987 and offers a wide variety of fruits and vegetables grown locally by small farmers. The market also features an array of artisanal products from local vendors such as jams, jellies, honey, baked goods, crafts and much more.
Open on Saturdays from April through December each year (with special holiday markets during Thanksgiving and Christmas), the Decatur Farmers' Market offers something for everyone to enjoy. The market provides an opportunity for small farmers to sell their
products directly to customers without having to go through distributors or wholesalers. This allows shoppers at the market access to fresher food than what can be found in grocery stores while supporting local businesses at the same time.
In addition to its selection of delicious produce items like apples and oranges, shoppers can find unique items like goat cheese made right here in Georgia! At the Decatur Farmers' Market you will also find plenty of activities throughout the season including:
live music performances by local artists every Saturday morning
cooking demonstrations featuring recipes that use ingredients available at the market
art classes where kids can learn how to make pottery or paint with watercolors
yoga classes held outdoors under shady trees
storytime events hosted by librarians
free samples provided by vendors throughout different days of each month
seasonal celebrations such as pumpkin patches
Additionally, visitors are welcome to take part in educational programs about sustainable farming practices offered periodically throughout each season. If you're looking for a place where you can get some quality farm-fresh produce while enjoying all sorts of fun activities then look no further than Decatur Farmers' Market – it's sure not disappoint!
9. Delano Park
Delano Park in Huntsville, Alabama is a beloved local park with something for everyone. It covers nearly 50 acres of land and features a variety of amenities including trails, playgrounds, picnic areas, pavilions and more. Delano Park is popular among families who come to enjoy the great outdoors while spending time together. There are plenty of activities available throughout the year such as swimming, fishing, disc golfing and much more.
The park also has an ADA accessible spray ground that kids love during the summer months! The grounds feature lush green spaces with mature trees providing shade on hot days. There are several trails ranging from easy to moderate difficulty levels so there's something for everyone regardless of skill level or fitness ability. Disc golfers can take advantage of two courses located within the park – one 18-hole course for beginners and another 9-hole course for advanced players. Fishing enthusiasts will find stocked ponds offering bass and bluegill fishing opportunities year round (with valid license).
Picnic areas provide tables and grills available on a first come basis; some even have shelters perfect for larger family gatherings or special events like birthday parties or reunions! Pavilions can be rented out if you need space for your group event too! Lastly, don't forget about all the wonderful playground equipment scattered throughout Delano Park – perfect way to keep little ones entertained while mom & dad relax nearby! All in all Delano Park offers something fun & exciting no matter what time of year it is – visitors often return again & again because they know they'll always find something new each visit!
10. Alabama Charity Championship Horseshow
The Alabama Charity Championship Horse Show is an annual event held in Birmingham, Alabama. It's a two-day show that features some of the best equestrian talent from around the state. The competition includes classes for all levels and disciplines, including dressage, hunter/jumper, western pleasure and reining.
The primary focus of this event is to raise money for charities throughout Alabama. Each year, proceeds from the show are donated to several organizations such as United Way of Central Alabama, Children's Hospital of Alabama and Ronald McDonald House Charities North Central ALabama. This gives local riders a chance to make a difference in their community while competing at a top level horse show. At the end of each day there are awards ceremonies for overall winners as well as special awards like High Score Amateur Rider or Most Improved Rider.
Aside from these prizes though everyone involved walks away with something special – knowing they helped support those less fortunate through their participation in this amazing event!
Why Visit Decatur – What the City is Known For
Decatur, Alabama is a great destination for anyone looking to explore the state's natural beauty and history. Located in Morgan County along the Tennessee River, Decatur offers plenty of outdoor activities like fishing and camping as well as attractions such as historic sites, museums, galleries and parks.
The city also has many restaurants offering up delicious southern cuisine. For those who love nature, Decatur is home to several parks that offer beautiful views of the river valley and nearby mountains. Wheeler National Wildlife Refuge provides visitors with an opportunity to observe native wildlife in its natural habitat while Point Mallard Park gives guests access to beaches on the riverfront.
For more adventurous travelers there are numerous hiking trails around Decatur that lead you through wooded areas full of local flora and fauna. History buffs will find plenty to explore in Decatur too. Visitors can take a tour of Old State Bank or visit Wilson-Morgan Historic Park which features buildings from before the Civil War era including churches, schools and homes from early settlers of this area. There are also various other historical landmarks located throughout town such as Constitution Hall Park which was once part of Andrew Jackson's plantation during his presidency in 1817-1825.
If shopping is your thing then downtown Decatur has you covered! From unique boutiques selling handmade crafts to larger department stores selling clothing items at reasonable prices – it's all here! Plus there's no shortage of delicious restaurants ranging from casual eateries serving Southern favorites like fried catfish & hush puppies to upscale bistros featuring gourmet dishes made with fresh ingredients found locally sourced right here in Alabama!
No matter what type experience you're looking for – whether it be educational or recreational – a trip down south into 'The Heart Of Dixie' promises something special for everyone who visits!