Alabaster is a small to medium sized town located just south of Birmingham, Alabama. However, as people continue to discover this area and all it has to offer it has been quietly growing year over year since 1953. As of 2020 the population is estimated to be around 34,000.
The town's history dates back to the 1830s when it was first discovered by European American settlers who were attracted by the rich soil and abundant resources available for farming and timber production. These settlers established churches, businesses, and schools which still stand today.
Guides on what Alabaster is best known for
Top 15 Things To Do in Alabaster, Alabama
1. Veteran's Park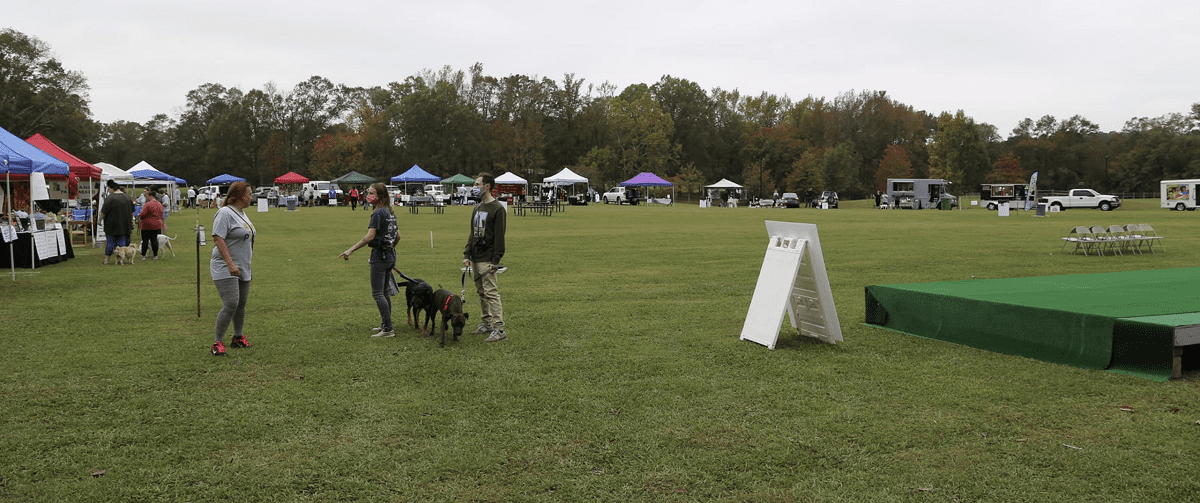 Veteran's Park is a top attraction within the city for it's beautiful park and memorial to honor the brave men and women who have served our country. Located on Veterans Drive, this 18-acre site features a large pond with walking paths where you can enjoy activities such as:
Skate Park
Dog Park
Disc Golf
Ponds to feed fish
Nature Walks
There are also two pavilions which can be rented out for special events like weddings or family reunions.
Why this is one of our top things to do in Alabaster is for it's history and monument dedicated to all veterans past and present. The memorial consists of five columns representing each branch of the military – Army, Navy, Air Force, Marines and Coast Guard. A plaque beneath the sculpture reads "In Honor Of Those Who Have Served Our Country With Valor And Courage". On Memorial Day every year there is an event held at Veteran's Park where speeches are given by local politicians honoring those who have served in combat as well as those currently serving in active duty roles around the world.
It truly is a day filled with patriotism and respect for those who have sacrificed so much for our freedom!
Address: 7305 Hwy 119, Alabaster, AL 35007 | Phone: (205) 664-6840 | Veterans Park
2. Hop City Craft Beer & Wine

Hop City Craft Beer & Wine is just south of Alabaster and the perfect place to go for craft beer lovers. They offer a huge selection of beers from all over the world including local favorites and hard-to-find imports. To go along with their craft beers, they also boast an impressive selection of wine.
Hop City also offers weekly events such as beer and wine tastings from select countries and Wednesday trivia nights. If you are in the area and want to get an idea of what locals in Alabama like to drink, head over to Hop City for a unique and fun experience.
Address: 2924 3rd Ave S, Birmingham, AL 35233 | Phone: (205) 279-2337 | Hop City Beer and Wine
3. Buck Creek Trail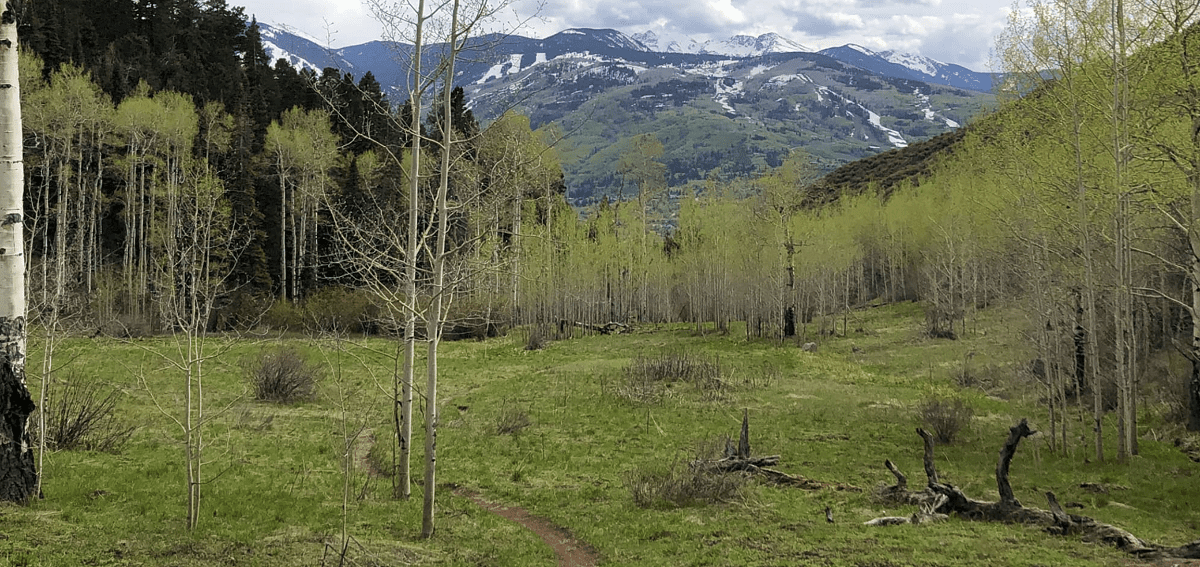 The Buck Creek Trail in Alabaster is the most popular place for a nice walk around the town. The trail follows along the banks of Buck Creek, which runs directly through the center of town. When you need a break and want to enjoy the outdoors, spend an hour or two walking along the three miles hiking path.
The parks main features include:
Various Flowers and Trees known to Alabama
Benches along the trail
Bike Trails
Several Creeks
Fishing Ponds
Pavilion Available for Rent
Alabaster is also well known for having plenty of birds that call this area home. From woodpeckers to cardinals, you're sure to hear some chirping during your visit leisurely walk.
Address: 701 6th Avenue SW Alabaster, AL 35007 | 205-664-6840 | Website
4. Corbin Farms Winery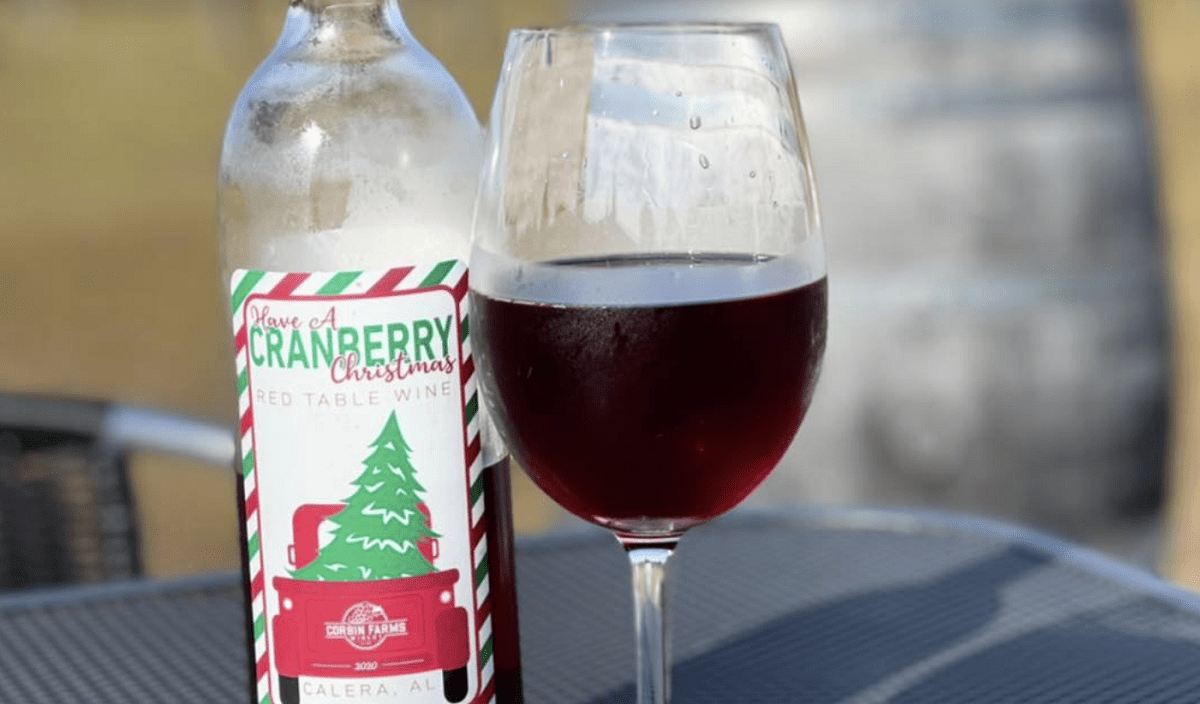 Corbin Farms Winery is a family-owned and operated winery just a few miles from the city. Founded by husband and wife team Larry and Darlene Corbin in 2008, the winery specializes in producing handcrafted wines made from locally grown fruits and vegetables. The farm also produces fresh produce for local farmers markets.
The Corbins have been growing grapes since 2002 on their 25 acre property near Alabaster. All of their products are produced with minimal intervention to allow the natural flavors of each grape variety to be expressed fully in each bottle they create. The vineyard has several varieties of wine grapes including Chardonnay, Sauvignon Blanc, Merlot, Cabernet Sauvignon, Riesling and others that are used for making white wines as well as reds.
When it comes to things to do at the facility, Corbin Farms Winery offers tours where you and your family can get an up close look at how their wines are made from harvesting the fruit all the way to bottling it. At the end you can enjoy a free wine tastings before you decide which one to buy.
Address: 800 Co Rd 87, Calera, AL 35040 | Phone: (205) 685-0655 | Corbin Farms Winery
5. Oak Mountain Amphitheatre
Oak Mountain Amphitheatre is located in Alabaster, Alabama and is one of the most popular outdoor music venues in the region. The venue has a capacity of 10,500 and features an array of amenities including permanent seating, concession stands, restrooms, merchandise booths, and more. It also boasts spectacular views of the surrounding countryside from its hilltop location.
The amphitheatre was built in 1985 and hosts a variety of musical acts throughout the year ranging from country to rock to hip hop to jazz. Notable performers who have played at Oak Mountain include Kenny Chesney, Taylor Swift, Blake Shelton, Zac Brown Band and many more. The venue also frequently plays host to festivals such as Sloss Fest which brings together some of today's top artists for three days every summer.
In addition to concerts and festivals Oak Mountain Amphitheatre provides facilities for special events such as weddings or corporate functions with rental packages available upon request. This makes it not only a great place for music fans but also those looking for unique event settings that can accommodate large groups while providing all necessary amenities under one roof!
Address: 1000 Amphitheater Rd, Pelham, AL 35124 | Phone: (205) 985-0703 | Website
6.Ebenezer Swamp Ecological Preserve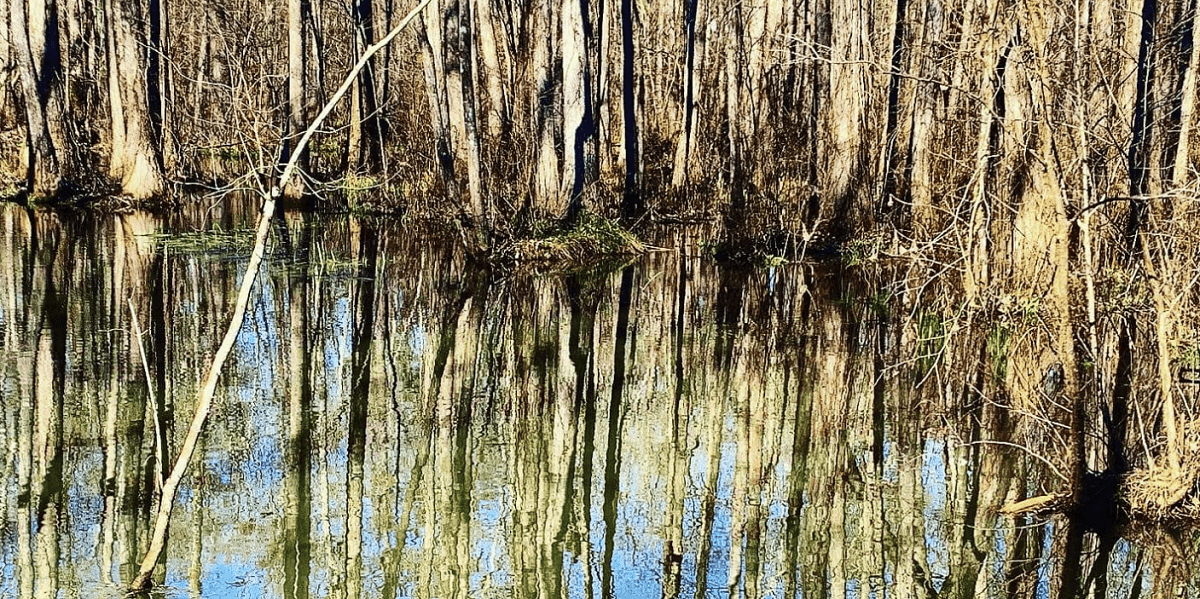 Ebenezer Swamp Ecological Preserve is a nature preserve and swamp that spans over 1,400 acres through Alabaster and Mobile, AL. It serves as an important habitat for migratory species such as the American woodcock and red-shouldered hawk, while also housing 200 different species of plants, mammals, and amphibians.
The area has been protected since 1955 when it was acquired by the Nature Conservancy from private owners who wanted to ensure that this unique ecosystem would be preserved for future generations. Since then, additional land has been purchased from other landowners in order to expand the preserve's boundaries.
As far as things to do, we think Ebenezer swamp is one of the best hiking trails in the area. There are miles of trails and bridges you can walk and take in the amazing wildlife and vegetation. There is also kayaking, canoeing, or fishing through the streams and wetlands all throughout the park. If you aren't sure what to do, they do offer educational programs at nearby facilities like Five Rivers Delta Resource Center or Weeks Bay Reserve Visitor Center where you can learn about local flora and fauna.
Address: Montevallo, AL 35115 | Phone: (205) 665-6463 | Ebenezer Swamp Ecological Preserve
7. Interstellar Ginger Beer & Exploration Company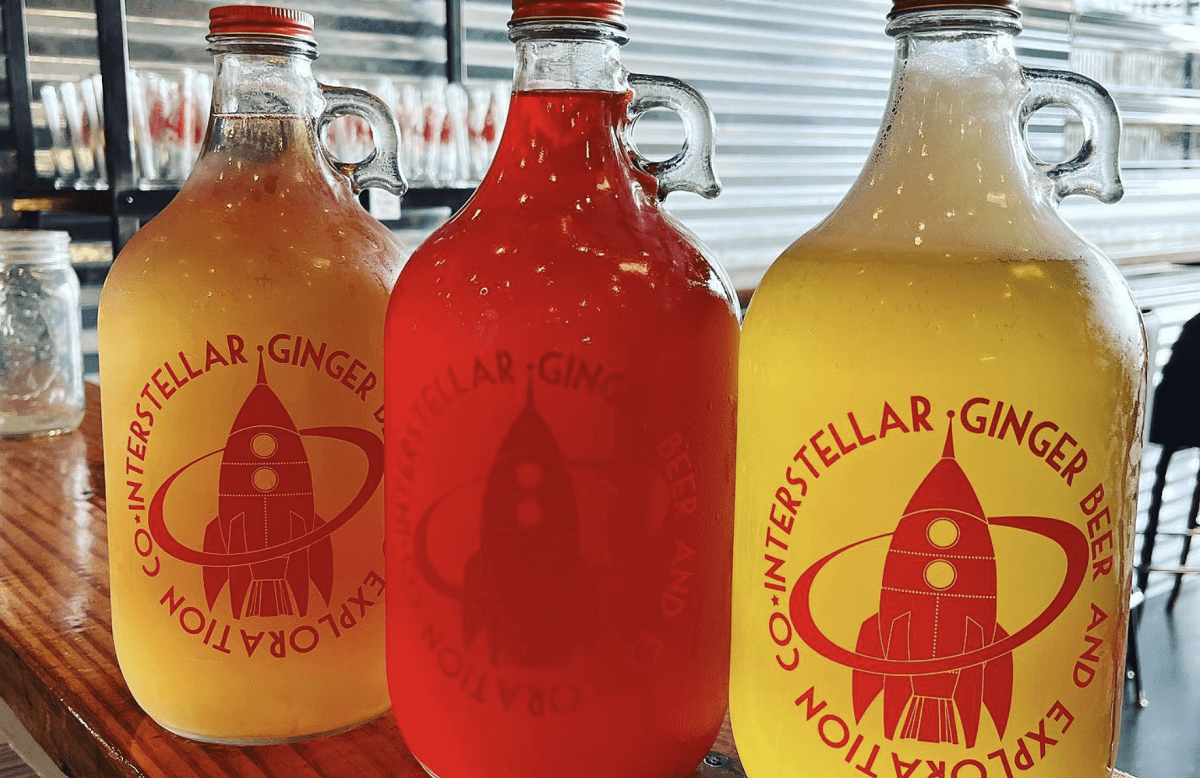 Interstellar Ginger Beer & Exploration Company has quickly become one of the most popular breweries in the area. They specialize in small-batch barrel-aged wild ales and specialty sours that are produced with locally sourced ingredients whenever possible.
The taproom features a wide variety of beers on draft as well as bottles for purchase to take home. Their commitment to exploration extends beyond just with their beer selection as they also want to be an educational resource for those interested in learning about brewing techniques and styles of beer through seminars and tastings led by knowledgeable staff members.
Address: 260A Regency Park Dr, Alabaster, AL 35007
8. Champy's World Famous Fried Chicken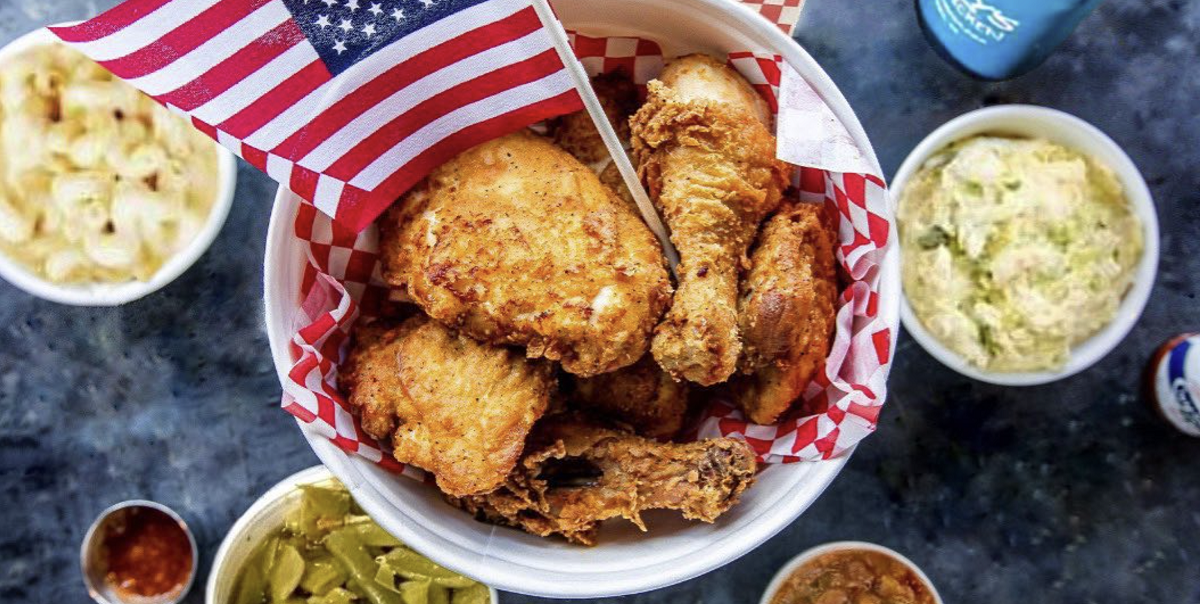 When you are ready for a good meal, we recommend one of the the best spots for chicken. Champy's World Famous Fried Chicken is an iconic restaurant all throughout Alabama that has been serving up delicious fried chicken for over 50 years. The restaurant serves Southern-style fried chicken with all the fixings like mashed potatoes, cole slaw and biscuits.
All of their recipes are made from scratch using only fresh ingredients! They also offer a variety of other items on the menu such as burgers, sandwiches and salads.
Address: 10695 Hwy 119, Alabaster, AL 35007 | Phone: (205) 621-3991 | Champy's
9. Limestone Park
Limestone Park is a popular city park that covers roughly 25 acres within the city. It offers a wide range of activities to do such as :
basketball courts
tennis courts
baseball fields
walking trails
picnic areas
There are also two playgrounds for children to enjoy. Limestone Park also has a rather large lake that you are allowed to fish in (a few boat ramps are onsite). The lake has been stocked with catfish, bass, and bream by the Alabama Department of Conservation & Natural Resources (ADCNR). You can also rent kayaks at Limestone Park's boat rental concession stand during summer months.
For a more guided experience, check out some of their yearly events such as nature hikes led by ADCNR biologists who teach participants about local wildlife species found in this part of north-central Alabama. Other events include outdoor movie nights and concerts hosted by local bands during warmer weather months when possible.
Address: 2280 US-31, Alabaster, AL 35007 | Phone: (205) 664-6840 | Limestone Park
10. Shelby County Museum and Archives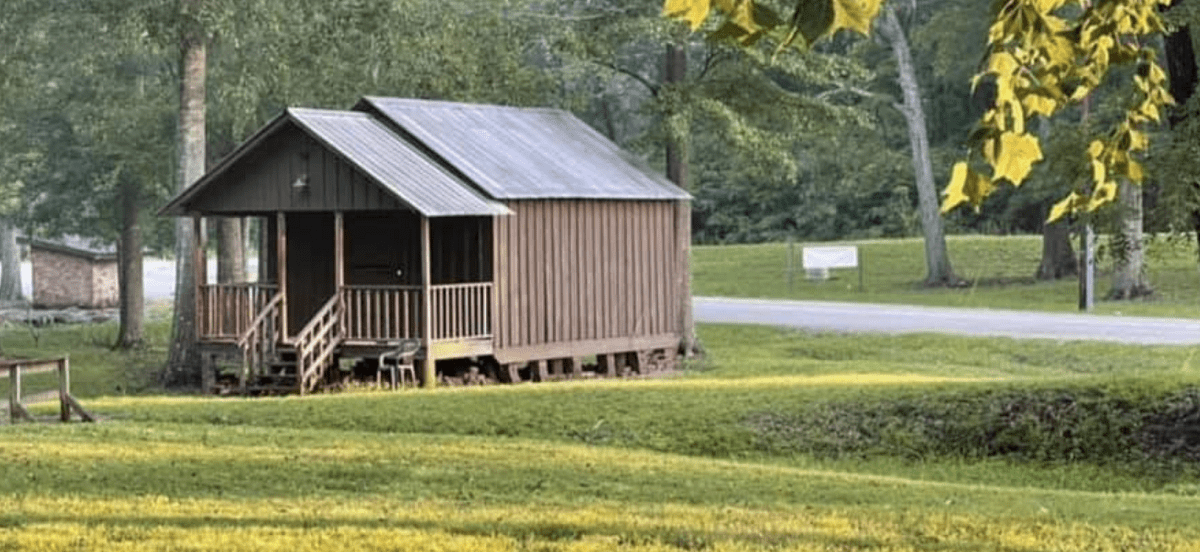 The Shelby County Museum and Archives in Alabama is a unique institution dedicated to preserving the history of Shelby County. Founded in 1956, the museum houses an extensive collection of artifacts, photographs, documents and other materials related to the county's past.
The permanent exhibits at the museum focus on topics such as:
Early settlers and their way of life
African American history
Native American culture
Civil War battles and events that took place in Shelby County during this time period
Post-Civil War industrialization
20th century social movements like civil rights struggles
Local music legends like W.C. Handy and Nat King Cole who had strong ties to the area
Notable figures from Shelby County like Rosa Parks or Booker T Washington who made significant contributions to society through their work
There are also rotating special exhibitions which cover a variety of topics including folk art, quilting traditions, military service records, and more. If you are from around the area, take advantage of genealogical research services provided by knowledgeable staff members.
Address: 1854 N Main St, Columbiana, AL 35051 | Phone: (205) 669-3912 | Shelby County Museum
11. Alabama Wildlife Centre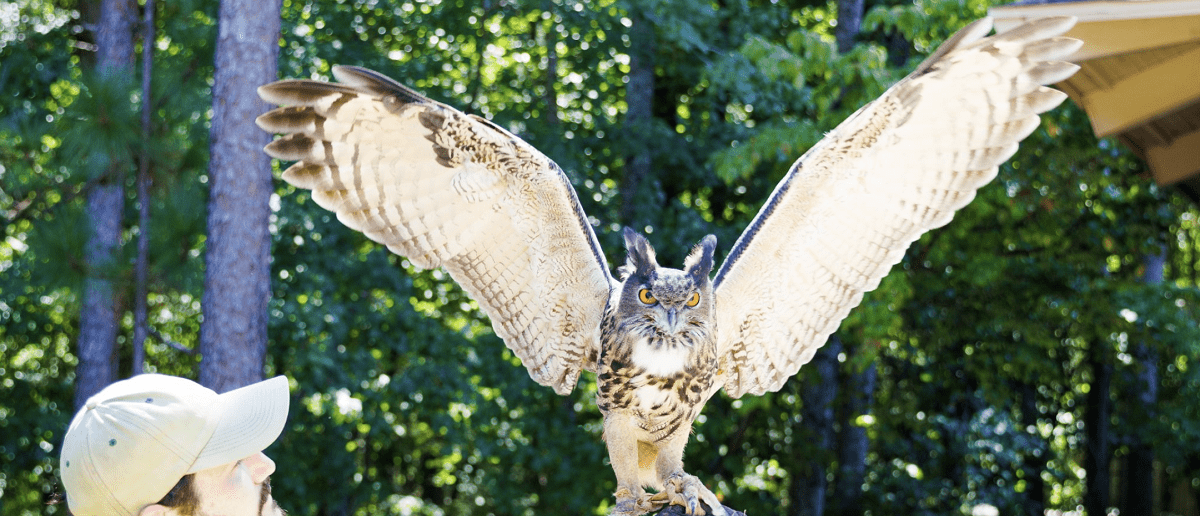 The Alabama Wildlife Centre is a non-profit organization dedicated to the rehabilitation and release of injured, orphaned, or ill native wildlife in the state of Alabama. The centre provides medical care and housing for birds, mammals, and reptiles that have been displaced due to human activity such as development or injury from pet cats, dogs or vehicles.
The centre is located on 280 acres in Oak Mountain State Park just south of Birmingham. The primary goal at the centre is to provide quality veterinary care for sick and injured wildlife with the intention of releasing them back into their natural habitats once they are healthy again. A team of experienced volunteers and staff work tirelessly every day to ensure that each animal receives proper nutrition, medication, exercise and much needed socialization while they are housed at the facility.
Why it makes our list of things to do is the fact the facility offers educational programs throughout its season (April through October) to the public. These include guided tours which teach everyone about local species as well as hands-on activities like tracking animals using radio telemetry equipment or participating in citizen science projects such as bird banding. You can even learn how to create a habitat friendly backyard which will attract more birds and other creatures!
At the end of every year an annual event called "Wildlife Day" takes place where people of all ages can come out enjoy fun activities such as face painting booths, live music performances, hands on learning with raptors, and interactive displays.
Address: 100 Terrace Dr, Pelham, AL 35124 | Phone: (205) 663-7930 | Alabama Wildlife Centre
12. Warehouse31 Haunted House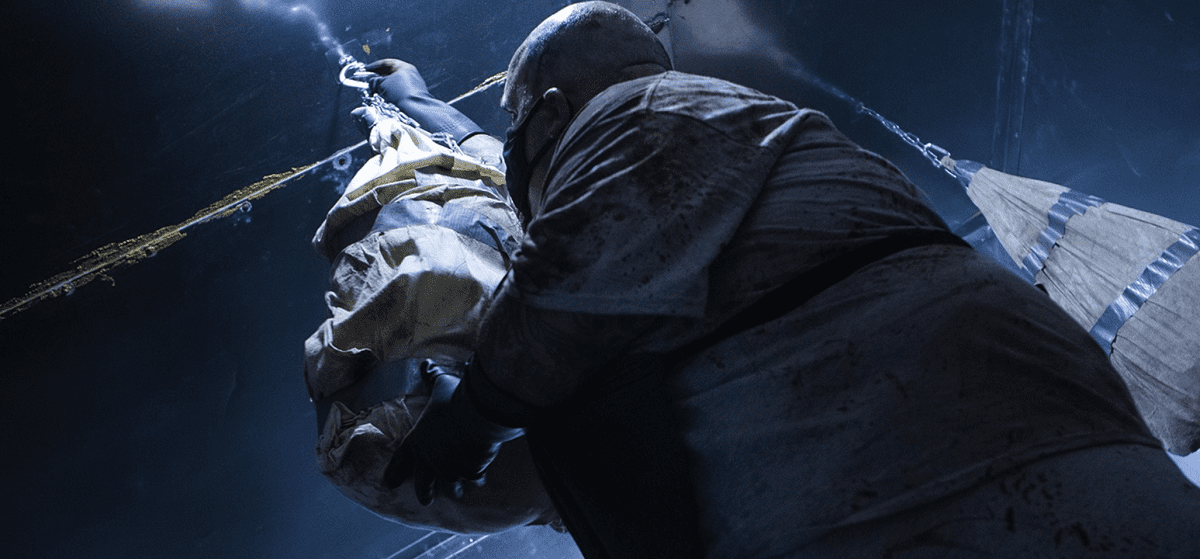 Warehouse 31 is an intense haunted house experience and one of our favorite activities in the area. The facility covers over 8,000 square feet of terror and has been rated one of the top haunts in the country by Hauntworld Magazine. You and your family will be taken on a journey through Warehouse 31's dark corridors and winding hallways filled with terrifying creatures, creepy clowns, and other horror-themed characters.
The company really goes above expectations to create frightening moments as you make their way through this spooky warehouse setting. The attraction features state-of-the-art effects that are sure to leave you screaming for more! From fog machines and strobe lights to animatronics and sound systems, every element of Warehouse 31 has been designed with frightful detail in mind.
If you're looking for a good scare this Halloween season then look no further than Warehouse 31 Haunted House in Birmingham, Alabama!
Address: 3150 Lee St, Pelham, AL 35124 | Phone: (205) 378-9760 | Warehouse31
13. Karl C. Harrison Museum of George Washington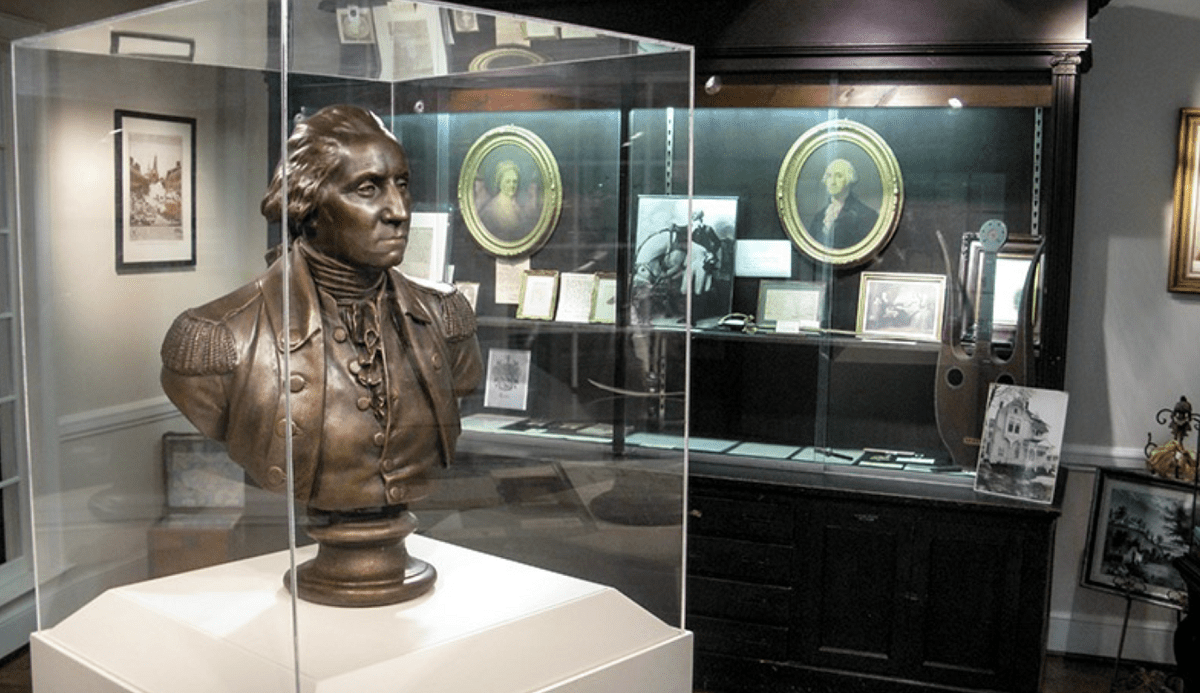 The Karl C. Harrison Museum of George Washington is a museum devoted to the life and legacy of America's first President, George Washington.
The museum houses an extensive collection of documents, paintings, photographs, letters and other items from the Revolutionary War era through today that relate to George Washington or his family members or associates. You can enjoy a guided tour of the galleries as well as view interactive displays about different aspects of Washington's life such as military career and presidency.
The museum also offers educational programs for school-aged children that explore topics related to history or civic engagement. The mission statement at the Karl C. Harrison Museum is "to preserve our nation's heritage by collecting materials pertaining to George Washington:
educating visitors on his importance in our nation's history
providing quality programming which includes living history events
maintaining exhibits depicting a variety of themes concerning his legacy
promoting research activities and artifacts associated with him
fostering appreciation for this great leader among generations past present & future
Address: 50 Lester St, Columbiana, AL 35051 | Phone: (205) 669-8767 | Website
Why Visit Alabaster, Alabama
Alabaster has been a city on the rise ever since World War II when industries such as steel manufacturing moved into the area, providing employment opportunities for many residents. Today Alabaster is known primarily for its thriving business community that includes retail stores, restaurants, banks, and professional offices.
There are also two universities located within close proximity: University of Montevallo (located 20 minutes away) and Samford University (located 15 minutes away). Tourists often see why the residents of Alabaster enjoy an excellent quality of life with numerous parks scattered throughout the city with endless activities such as walking trails, playgrounds, tennis courts and swimming pools.
Cultural attractions include local art galleries featuring works from local artists. There are also theater performances at Alabaster City Hall Auditorium & Theatre or Pelham Civic Complex & Ice Arena. The cost of living index in Alabaster remains low compared to other cities across the state making it a desirable place to live for families looking to settle down without breaking their budget!
Public education here is also well funded with highly rated elementary schools. Thompson High School consistently ranks among top high school programs statewide due largely in part due to its strong administration team and dedicated teachers/staff members ensuring students receive the best possible educational experience each and every day.