Birmingham, Alabama is a vibrant and exciting city with plenty of activities to enjoy. From outdoor adventures to culture-filled attractions, there's something for everyone in Birmingham. Here are some of the top things to do in Birmingham:
Guides on what Birmingham is best known for
Top 24 Things To Do in Birmingham
1. Sloss Furnaces National Historic Landmark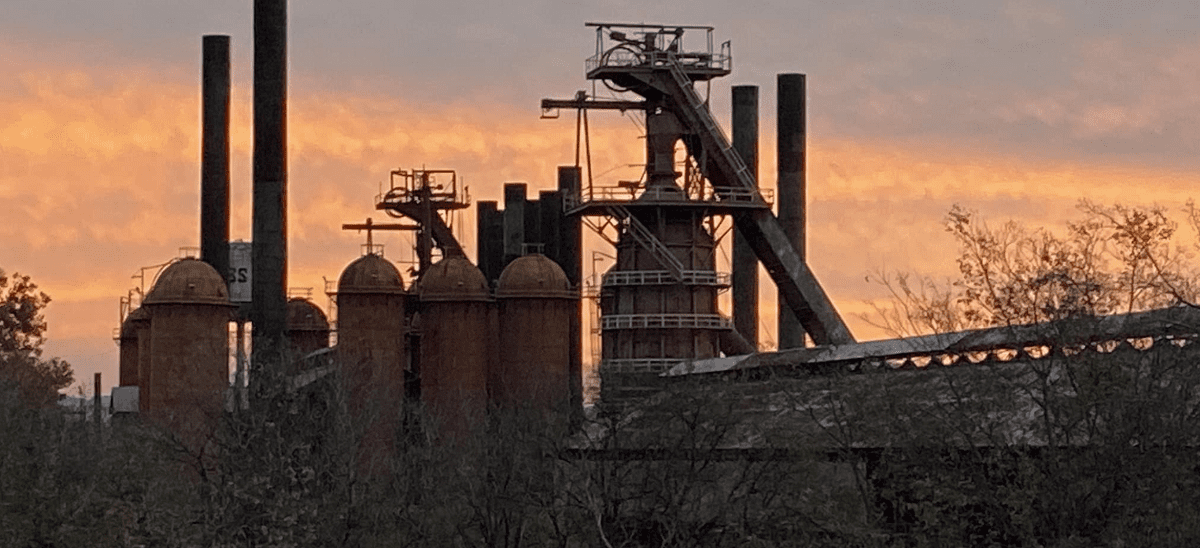 Sloss Furnaces National Historic Landmark is a former blast furnace located in Birmingham, Alabama. Built in 1881 and operated until 1971, it was the first blast furnace to be constructed in the city. The site has been preserved as a museum since 1983 and is open to visitors year-round. The Sloss Furnaces were built by James Withers Sloss, who had previously worked for nearby coal mines. In 1882, he began constructing the furnaces which would become one of the largest iron production facilities in the world at that time. It operated from 1883 until 1971 when it closed due to economic decline and environmental regulations that made its operations too costly to continue.
Today, visitors can explore this historic landmark through guided tours offered by knowledgeable staff members or on their own with self-guided audio tours available for rent at the visitor center. The site features numerous exhibits about early industrialization including original machinery used during operation as well as artifacts found around the grounds such as tools used by workers throughout its history. Visitors can also take part in special events like ghost hunts or living history programs where they will step back into time while learning more about life during those times. Sloss Furnaces National Historic Landmark serves not only as an educational resource but also a reminder of our past industrial achievements and accomplishments here in Birmingham and beyond!
Address: 20 32nd St N, Birmingham, AL 35222
Phone: (205) 254-2025
Website – Sloss Furnances National Historic Landmark
2. Catch a show at The Lyric Theatre
The Lyric Theatre in Birmingham, Alabama is a historic theater that has been entertaining audiences since 1914. This iconic theatre offers a diverse range of entertainment including musicals, plays, concerts, and comedy shows. The Lyric also hosts an annual film festival as well as other special events throughout the year. The building itself was designed by architects Miller & Martin with inspiration from Italian Renaissance architecture and features ornate plasterwork and marble floors.
The theatre has undergone several renovations over the years to make it more accessible for its patrons. The Lyric Theatre is owned by Birmingham Landmarks Inc., who are dedicated to preserving this piece of history for future generations to enjoy. They have invested countless hours restoring the building's original beauty while making sure modern amenities like air conditioning were added for patron comfortability during performances.
As one of the oldest theatres in Alabama, The Lyric Theatre continues to provide quality entertainment experiences at affordable prices that appeal to all age groups; from children's productions to classic films and live music performances – there's something here for everyone!
Address: 1800 3rd Ave N, Birmingham, AL 35203
Phone: (205) 252-2262
Website – Lyric Theatre
3. The Birmingham Zoo

The Birmingham Zoo is a zoo located in Birmingham, Alabama. Founded in 1955, it is one of the oldest zoos in the United States and serves as an educational resource for children and adults alike. The zoo houses over 800 animals from all around the world, representing more than 200 species. It also has a variety of exhibits that showcase different habitats including Africa, Australia & New Zealand, North America and Asia.
In addition to its animal collection, the zoo offers many other attractions such as a carousel ride, train ride and petting zoo. The Birmingham Zoo strives to provide an enjoyable experience while teaching visitors about conservation efforts and inspiring them to help protect endangered species worldwide.
Address: 2630 Cahaba Rd, Birmingham, AL 35223, United States
4. Grand Bohemian Hotel
The Grand Bohemian Hotel in Alabama is a luxurious and modern hotel that offers guests an unforgettable experience. Located in the heart of downtown Birmingham, this stunning property is just steps away from the city's best attractions such as the Birmingham Zoo, Railroad Park, McWane Science Center, hip restaurants and bars, art galleries, and more.
Built in 2018 from a historic building constructed in 1908, The Grand Bohemian Hotel has been carefully restored to its former glory while bringing all of today's modern amenities into focus. Guests can enjoy:
spacious guest rooms with luxury bedding and linens
complimentary Wi-Fi access throughout their stay for convenience
flat screen TVs for entertainment purposes
fitness center for those looking to break a sweat during their visit
spa services offering various treatments like massage therapy
onsite fine dining restaurant featuring cuisine inspired by local ingredients
24-hour room service available should you need it
rooftop bar with panoramic views of downtown Birmingham skyline
meeting space ideal for business gatherings or social occasions including two ballrooms
With so much happening around town and within the hotel itself there's something here at The Grand Bohemian Hotel Alabama sure to make your stay memorable!
Address: 2655 Lane Park Rd, Birmingham, AL 35223, United States
5. Barber Vintage Motorsports Museum
The Barber Vintage Motorsports Museum is a world-renowned museum located in Birmingham, Alabama. It houses the largest collection of vintage and modern motorcycles, automobiles, racecars, and other vehicles on display in the world. The museum was founded by George W. Barber Jr., who has been collecting these vehicles since the early 1960s. From its humble beginnings as a private collection to becoming an internationally recognized destination for automotive enthusiasts, the museum now contains over 1,400 vehicles from more than 30 countries around the globe.
At its core, this incredible facility is dedicated to preserving and displaying some of history's most iconic motorized machines in their original condition or better through meticulous restoration efforts. Whether it's a classic car or motorcycle that you are looking for or simply want to experience what it feels like to be surrounded by so many legendary pieces of machinery – this is definitely one place where you can do both!
Visitors will have access to an extensive library with books about vehicle history as well as videos featuring interviews with experts within their respective fields discussing various topics related to motorsport culture and design trends throughout time. The sheer number of cars here make up just part of what makes this museum so special; visitors also get access to interactive displays that allow them explore each model's unique features in detail while learning about how they were made and why they are considered important pieces within automotive history today. Additionally, there are multiple galleries showcasing photographs taken at historic racing events along with artifacts from past races such as trophies won by drivers who raced at tracks like Daytona International Speedway and Le Mans Circuit de la Sarthe. This museum truly offers something for everyone whether they're a hardcore enthusiast or someone just wanting an interesting day out!
Address: 6030 Barber Motorsports Parkway, Birmingham, AL 35094, United States
6. Visit Vulcan Park & Museum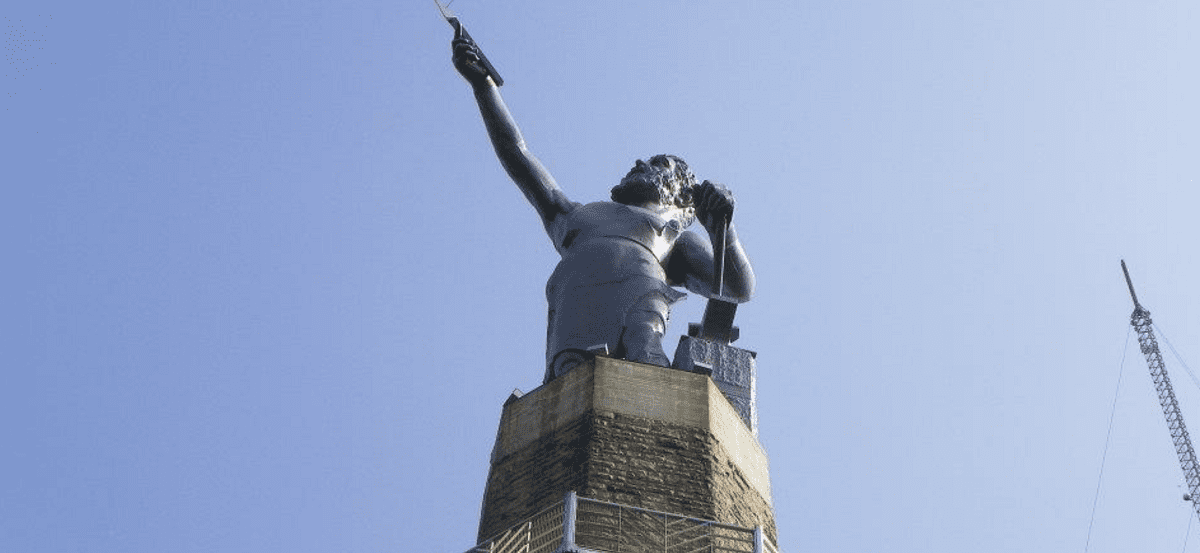 Vulcan Park & Museum is located in Birmingham, Alabama and is home to the world's largest cast iron statue. Vulcan stands atop Red Mountain overlooking the city of Birmingham and serves as a symbol of strength for the citizens of this beautiful Southern town. The park offers visitors an opportunity to learn more about both Vulcan's history and that of the city itself.
The museum houses interactive exhibits that explore life in early 20th century Birmingham, with displays on topics such as industrialization, civil rights, and local businesses. Guests can also visit their gift shop where they can purchase souvenirs related to Vulcan or other iconic symbols from around Birmingham. For those who want a closer look at the mighty Vulcan statue himself, there are guided tours available which take guests up close to its base for some great photo opportunities.
On these tours you will learn about how he was constructed over 75 years ago by Italian immigrants working at Sloss Furnaces nearby as well as his role in representing not only Birmingham but also all of Alabama's industry and progress through time. Whether you're looking for educational activities or just a fun day out with friends or family members, visiting Vulcan Park & Museum should be high on your list!
Address: 1701 Valley View Dr, Birmingham, AL 35209
Phone: (205) 933-1409
Website – Vulcan Park and Museum
7. Alabama Adventure & Splash Adventure
Alabama Adventure & Splash Adventure is an amusement park located in Bessemer, Alabama. The park features a variety of attractions for visitors of all ages to enjoy. This includes thrill rides such as the Rampage and the Mind Bender, family-friendly rides like the Carousel and Crazy Mouse Coaster, water slides and pools, live entertainment shows, go-karts, mini golf courses, arcades and more.
With over 40 different rides and attractions spread out over 50 acres of land there is something for everyone to enjoy at this popular amusement park. The main attraction at Alabama Adventure & Splash Adventure are its two water parks: Surf City USA Water Park and Volcano Island Water Park. Both feature giant wave pools with varying levels of intensity waves, lazy rivers where you can float around on inner tubes, large body slides that take riders through tunnels filled with rushing water, tube slides where you can glide down winding flumes while holding onto a rubber ring, and kiddie pools perfect for toddlers who want to splash around in shallow waters.
In addition to these two exciting water parks Alabama Adventure & Splash Adventure also offers plenty of other activities such as
carnival games like skeeball or Whack-A-Mole
laser tag arenas where friends can compete against each other in a thrilling game of strategy
bumper boats so kids (and adults!) get soak each other with blasts from their onboard squirt guns
batting cages that allow players to practice their swing before taking it up against live pitching machines
virtual reality experiences which let guests explore new worlds right here inside the amusement park
Overall Alabama Adventures & Splash Adventures provides something for everyone regardless if your looking for thrills or just some good old fashioned family fun! So come on out today experience all this amazing amusement park has to offer!
Address: 4599 Splash Adventure Pkwy, Bessemer, AL 35022, United States
8. Alabama Jazz Hall of Fame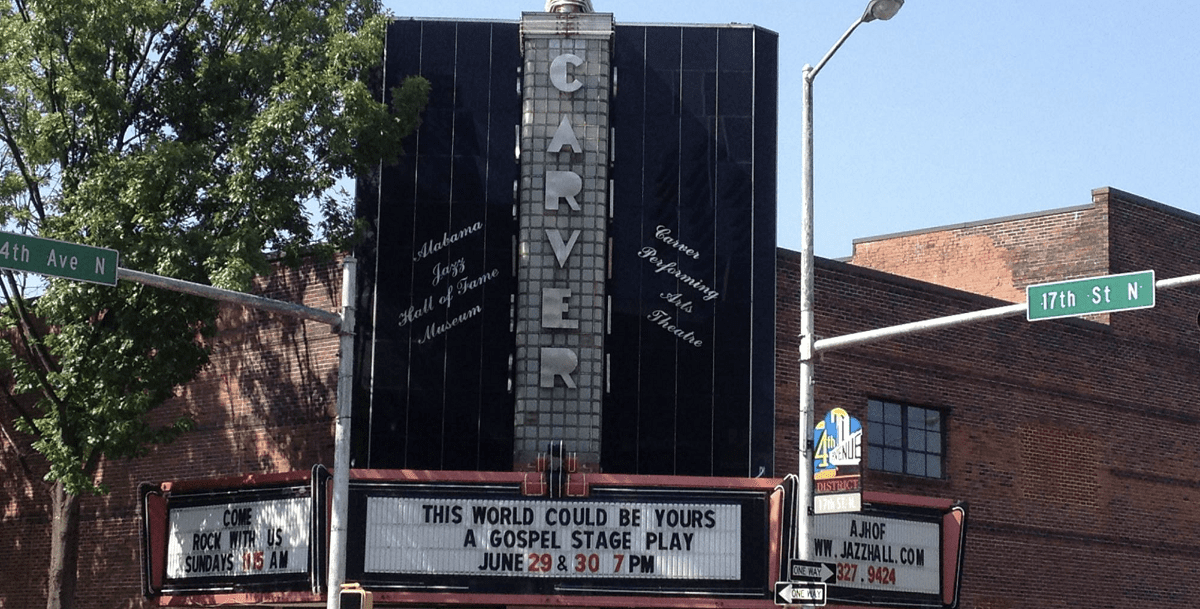 The Alabama Jazz Hall of Fame is a museum located in Birmingham, Alabama dedicated to preserving the history and legacy of jazz music in the state. Founded in 1978, it was one of the first organizations devoted solely to recognizing and honoring outstanding achievements by Alabamians within the genre.
The museum houses an extensive collection of artifacts that tell the story of jazz music throughout its history in Alabama. These include instruments, memorabilia, photographs, oral histories from celebrated musicians such as Erskine Hawkins and Sun Ra, educational materials on various aspects of jazz culture and musical styles from around the world, as well as other interactive displays.
The Hall also hosts events such as concerts featuring local artists or special guest appearances by legendary performers, workshops on topics ranging from improvisation to composition, annual festivals paying tribute to particular eras or genres, educational programs for students at all grade levels; and jam sessions for aspiring players looking to hone their craft.
In addition they offer memberships which provide discounts on admission fees along with other benefits including free access to select performances. The mission statement of The Alabama Jazz Hall Of Fame is "to preserve our rich heritage through education while presenting live performances that inspire future generations"—and they continue living up this pledge every day!
Address: 1701 4th Ave N, Birmingham, AL 35203, United States
9. Birmingham Botanical Gardens
The Birmingham Botanical Gardens is a stunning botanical garden located in Birmingham, Alabama. The gardens were opened to the public in 1963 and feature over 12,000 different plants spread across 67 acres of land. It is one of the most visited tourist attractions in the city and attracts hundreds of thousands of visitors annually.
The gardens are home to a wide variety of flora including trees, shrubs, perennials, annuals, roses and aquatic plants among others. There are also several themed areas within the gardens such as Japanese Garden which features:
traditional Japanese style landscaping with winding paths highlighted by bonsai trees
Rose Garden which includes more than 800 varieties of roses
Herb Garden featuring both culinary and medicinal herbs
Annual & Perennial Display Garden that showcases seasonal flowers throughout the year
Children's Adventure Garden where children can learn about nature through interactive displays
Woodland Trail for peaceful walks amid towering pines and hardwoods
Wildflower Meadow showcasing native wildflowers from around Alabama's Black Belt region
Aquatic House exhibiting freshwater fish species from around the world
In addition to its beautiful plant collections, Birmingham Botanical Gardens also offers educational programs for adults and kids alike on topics related to horticulture or gardening techniques as well as special events like concerts or art exhibitions held at various times during the year. The facility also has an outdoor amphitheater that seats up to 500 people, enabling it to host large scale events like weddings or corporate functions too! All these offerings make this place an ideal destination for families looking for fun activities while exploring nature's beauty!
Address: 2612 Lane Park Rd, Birmingham, AL 35223, United States
10. See live music at Iron City
Iron City is an entertainment complex located in Birmingham, Alabama. It opened in 2016 and has become one of the city's most popular destinations for music, food, drinks and more. The venue features a 3-story bar with two levels of outdoor seating that overlooks the downtown skyline. There are also three stages for live music performances as well as an indoor beer garden featuring over 30 craft beers on tap.
Iron City also offers multiple event spaces including a full-service restaurant, private dining room and rooftop patio area perfect for hosting special events or corporate meetings. With its unique atmosphere and variety of offerings, Iron City is quickly becoming one of
Birmingham's go-to spots for nightlife entertainment.
Address: 513 22nd St S, Birmingham, AL 35233
Phone: (205) 761-5100
Website – Iron City
11. Legion Field
Legion Field is a historic football stadium located in Birmingham, Alabama. Built in 1926 and named for the American Legion, it was originally used as a venue for high school football games. It has since become home to several college teams, most notably the University of Alabama at Birmingham (UAB) Blazers and the University of Alabama Crimson Tide.
The facility also hosts occasional concerts and other special events. The stadium holds an impressive 71,594 people and is one of the largest on-campus stadiums in all of college sports. Its unique horseshoe shape allows fans to be close to the action no matter where they sit or stand inside its walls. The field itself features natural grass that is kept in pristine condition year-round thanks to state-of-the art drainage systems installed beneath it. In addition to hosting UAB Blazers' home games each season, Legion Field also serves as host site for numerous high school championship games throughout the year—including both AHSAA (Alabama High School Athletic Association) championships and Super 6 Championships—as well as international soccer matches and bowl games like BBVA Compass Bowls (previously known as Papa John's Bowl).
Legion Field has been part of some memorable moments over its long history; perhaps none more famous than when Joe Namath led his team from Bear Bryant's 1965 Championship team onto this hallowed ground against Auburn University on December 4th 1966–a game that went down into history books with Namath famously throwing four touchdown passes en route to victory!
Address: 400 Graymont Ave W, Birmingham, AL 35204, United States
12. Birmingham Museum of Art
The Birmingham Museum of Art is an art museum located in Birmingham, Alabama. Founded in 1951, it houses a large collection of over 24,000 works from a variety of cultures and time periods. The museum also offers educational programs for all ages, including lectures and workshops as well as special exhibitions throughout the year. The permanent collection at the Birmingham Museum of Art includes American paintings, decorative arts, European paintings and sculptures from the Renaissance to present day.
Additionally there are collections dedicated to African-American art; Asian art; pre-Columbian and Native American objects; photography and prints; modern & contemporary sculpture; Old Master drawings & prints and textiles from around the world. Visitors can take advantage of several self guided tours that introduce them to various aspects of the museum's collections or they can join one of many interactive guided tours offered each week by knowledgeable volunteer docents who provide insight into pieces on display.
In addition to these tour options visitors can explore both temporary exhibitions as well as outdoor sculptures scattered throughout Linn Park adjacent to the museum grounds. The Birmingham Museum of Art has something for everyone with its diverse range of art spanning centuries so be sure to check out this gem when visiting Alabama!
Address: 2000 Reverend Abraham Woods Jr Boulevard, Birmingham, AL 35203, United States
13. Mary Charles Doll House
The Mary Charles Doll House in Birmingham, Alabama is a unique and charming retail store that specializes in dolls and dollhouses. The shop has been around for over 40 years and has become an iconic part of the local community. This quaint little store offers customers an array of one-of-a-kind items including antique dolls, vintage furniture, handmade clothing, accessories, books, art supplies, custom orders and more! Mary Charles takes great pride in providing quality products at reasonable prices to all their customers.
They also strive to create a warm atmosphere where children can explore the world of imagination through play with their beloved dolls and doll houses. In addition to shopping experiences they also offer classes such as painting workshops or even birthday parties complete with special activities like making your own dollhouse furniture! The staff at Mary Charles are passionate about helping people find the perfect gift for any occasion whether it's for a child or adult collector alike. As well as offering advice on how best to care and maintain their purchases so that they last for many years to come.
Whether you're looking for something unique or just want some tips on how to make your collections stand out from others – this is definitely the place to go!
Address: 1901 Oxmoor Rd, Homewood, AL 35209, United States
14. Kelly Ingram Park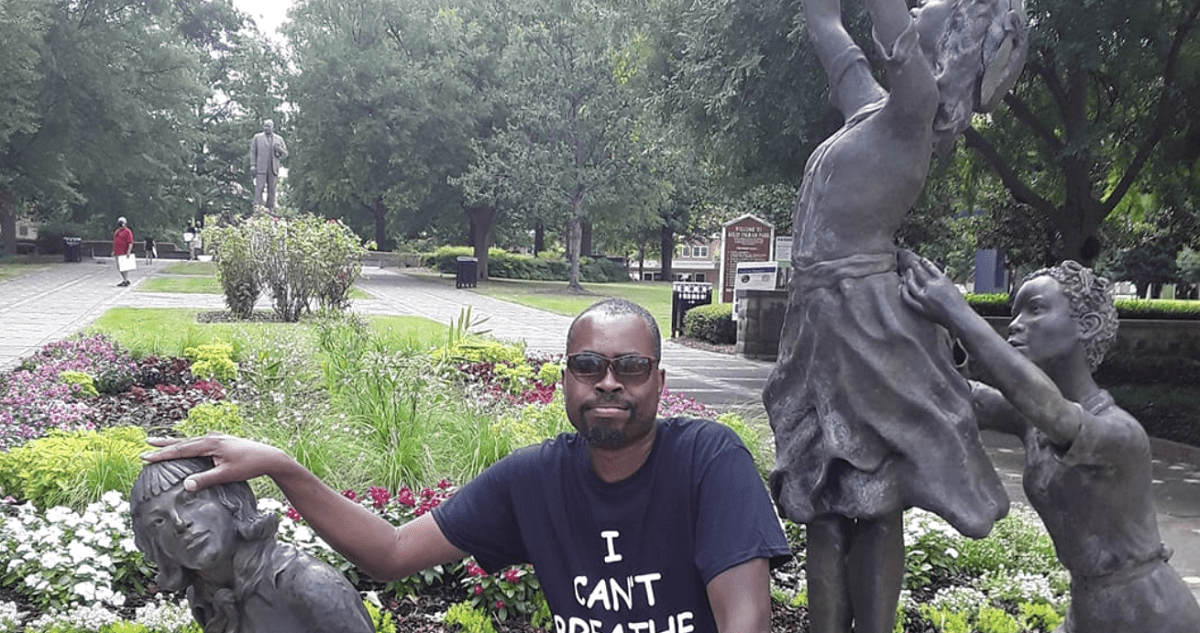 Kelly Ingram Park, located in the heart of Birmingham, Alabama is a 4.4-acre public park that played an important role in the Civil Rights Movement of the 1960s. The park is named after civil rights advocate Kelly Ingram who was active during this time and worked to bring about social change for African Americans.
The park was established as a gathering place for peaceful protest marches by Dr. Martin Luther King Jr., Fred Shuttlesworth and other civil rights leaders who were fighting against segregation and racial injustice at the time. During these protests, many demonstrators were met with violence from police officers wielding clubs, fire hoses, dogs and more. In response to this violence, sculptures were erected throughout the park that depict scenes of brutality inflicted upon protesters during these marches as a reminder of what happened there decades ago.
Today, Kelly Ingram Park remains an important symbol of hope and resilience in Birmingham's history and continues to be used as a space for demonstrations advocating for social justice issues such as immigration reform or LGBTQ+ rights. It serves not only as a reminder of our city's past but also provides us with motivation to continue striving towards progress today so that all people can live together peacefully without fear or discrimination based on race or any other difference between them.
Address: 500 17th St N, Birmingham, AL 35203, United States
15. Ruffner Mountain Nature Preserve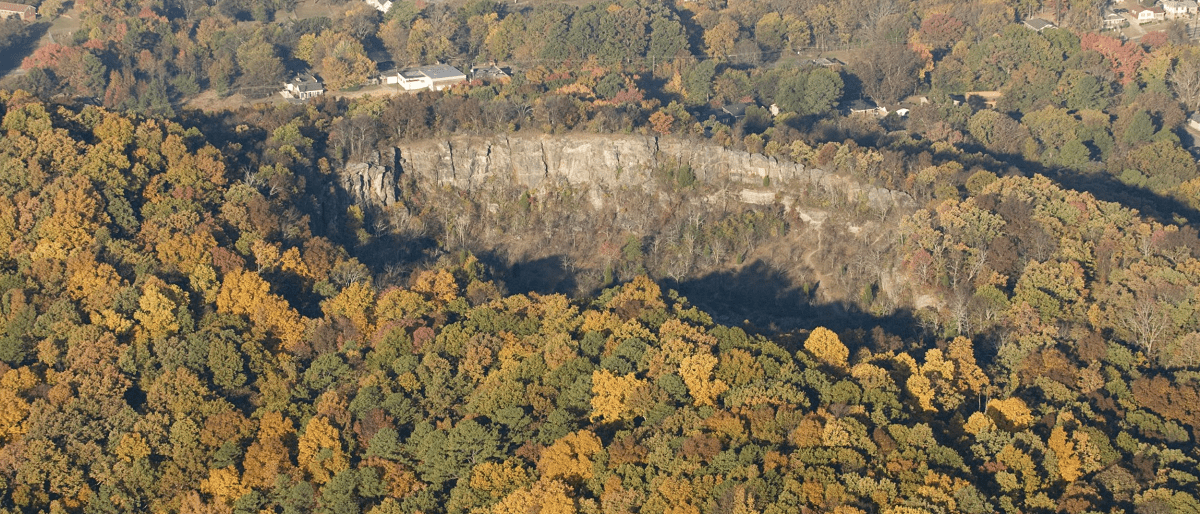 Ruffner Mountain Nature Preserve is a 1,038-acre nature preserve located in the heart of Birmingham, Alabama. It was established in 1977 with the mission to protect and restore the mountain's natural environment for educational and recreational purposes. The park features over 12 miles of trails winding through its wooded hillsides, pristine wetlands, rocky outcrops, wildflower meadows and limestone quarries.
In addition to hiking trails, Ruffner Mountain Nature Preserve offers bird watching opportunities along its two mile long Birding Trail as well as rock climbing on some of its cliffs overlooking downtown Birmingham. The preserve also hosts numerous environmental education programs throughout the year such as guided hikes and wildlife lectures. Visitors can also explore Ruffner's historic buildings which include an old blacksmith shop that has been restored by volunteers from around Birmingham.
Besides exploring nature at Ruffner Mountain Nature Preserve visitors can enjoy many other activities such as picnicking or fishing at one of their stocked lakes or ponds. Ruffner Mountain is home to several rare plant species including red trilliums which are only found in certain areas throughout Alabama and Georgia. Also living within this protected area are white tailed deer, grey foxes, coyotes and even a few bobcats! With so much beauty existing here it's no wonder why people come from all across the state to experience what makes Ruffner Mountain Nature Preserve so special!
Address: 1214 81st St S, Birmingham, AL 35206, United States
16. Birmingham Civil Rights Institute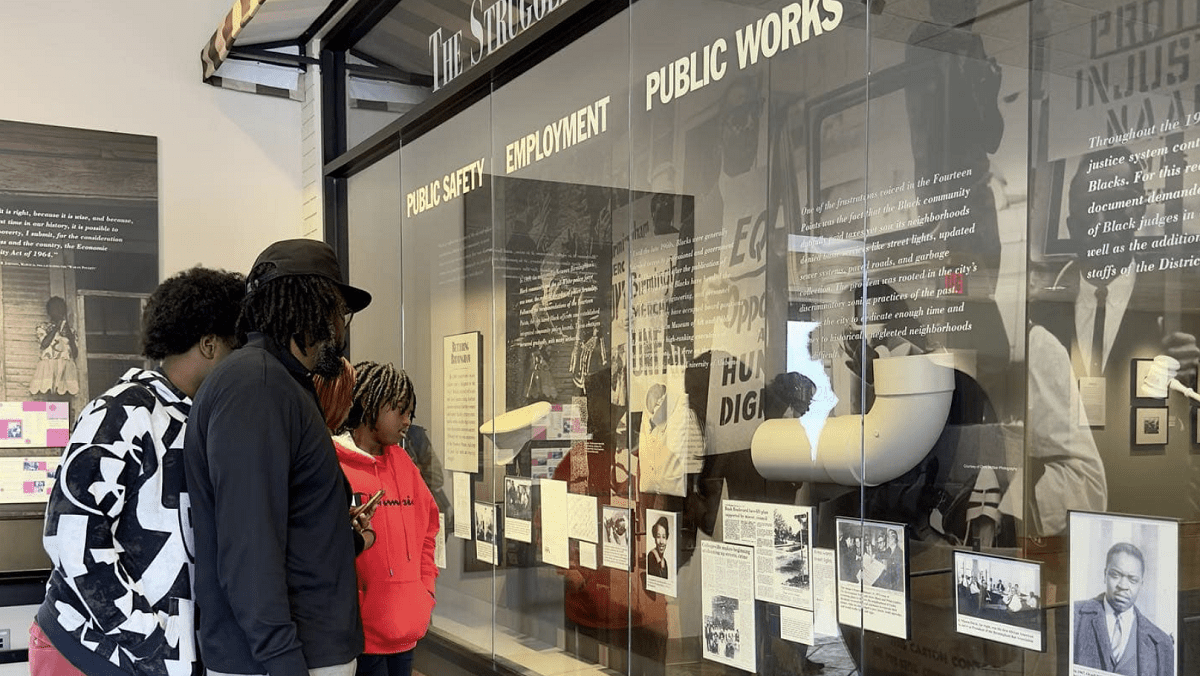 The Birmingham Civil Rights Institute (BCRI) is a cultural and educational research center located in the heart of downtown Birmingham, Alabama. It was established in 1992 to commemorate the civil rights movement that occurred in this city during the 1960s.
The BCRI serves as an interactive museum, library, and educational resource for students, scholars and members of the public who wish to learn about civil rights history. Through its exhibitions, programs, events and publications it strives to promote understanding of human rights issues worldwide.
The BCRI houses permanent exhibits such as:
"A Place Called Home," which looks at African-American life before emancipation
"Voices from the Movement," which chronicles significant events during the Civil Rights era
"Birmingham: From Protest To Progress," which examines how individuals responded to injustice through nonviolent direct action
In addition to these exhibits, visitors can take part in special programs designed for adults or children including lectures by distinguished speakers from around the world, workshops on topics such as race relations or conflict resolution, film screenings featuring documentaries related to civil rights struggles throughout history, and community dialogues addressing current social issues facing our society today.
By offering a variety of activities that honor both local heroes like Dr Martin Luther King Jr., Rosa Parks or Fred Shuttlesworth while also recognizing international activists like Nelson Mandela or Mahatma Gandhi -the BCRI works hard towards creating a better understanding among all citizens regardless of race or gender differences so everyone can live together peacefully with respect for one another's beliefs
Address: 520 16th St N, Birmingham, AL 35203, United States
17. Zydeco
Zydeco is a type of music that originated in Louisiana and combines elements of blues, rock, and country. It has become popular throughout the United States, especially in cities like Birmingham, Alabama. Zydeco has been played at clubs and festivals in the city for years now. The first zydeco band to perform in Birmingham was The Gumbo Kings back in 2001. They regularly performed at venues such as The Nick on 2nd Avenue North and Bottletree Cafe on 3rd Avenue South until they disbanded in 2008.
Since then there have been several other bands that have brought their own brand of zydeco to the city including: Bama Mojo, Big Daddy & The Dixie Playboys, Cajun Express Band, Chubby Carrier & The Bayou Swamp Band ,and many more! There are also several local restaurants that feature live zydeco music from time-to-time such as El Barrio Restaurant & Cantina or Saw's Soul Kitchen . There are also some bars around town where you can catch some great live performances by local musicians such as Marty's Blue Room or WorkPlay Theatre .
If you're looking for an authentic taste of Louisiana culture right here in Birmingham then look no further than Zydeco! From the lively rhythms to the soulful lyrics it's sure to get your feet tapping along with its infectious beats!
Address: 2001 15th Ave S, Birmingham, AL 35205, United States
18. McWane Science Center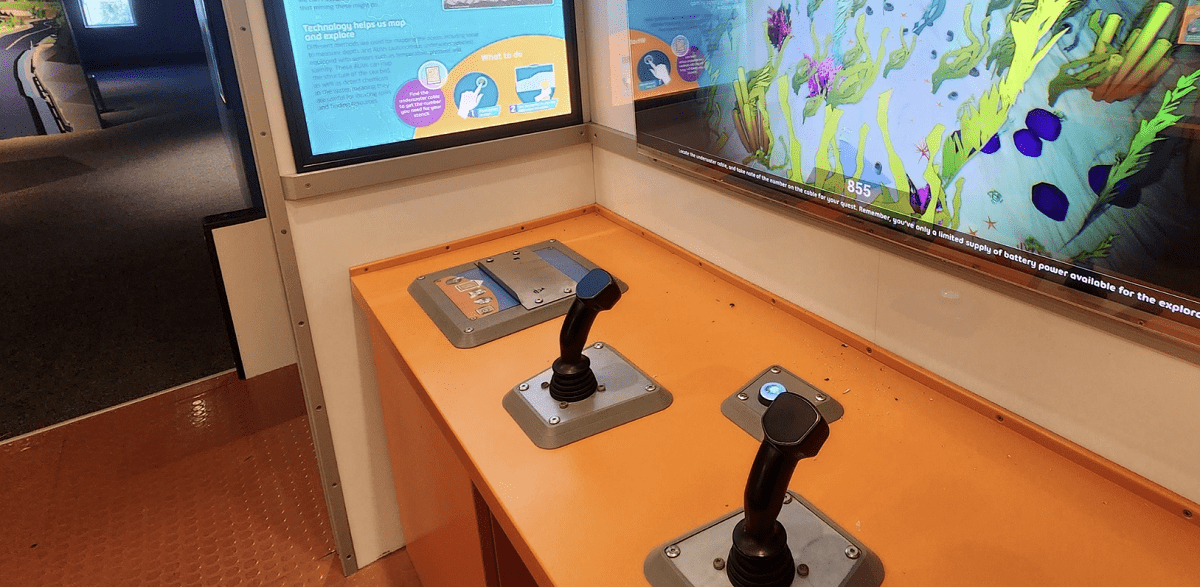 McWane Science Center, located in downtown Birmingham, Alabama, is an interactive science museum that houses four floors of exciting exhibits. The museum offers hands-on experiences for visitors of all ages and features a variety of permanent and traveling exhibitions. From the popular IMAX Dome Theater to the fascinating exhibit on local aquatic wildlife, McWane Science Center has something to offer everyone! The center's main floor features interactive galleries such as Physics Forest and Exploration Station where guests can explore physical science concepts through fun activities like building structures with K'NEX pieces or exploring the properties of light using lasers.
On the second floor is a virtual reality theater which allows visitors to be immersed in 3D environments while riding roller coasters or experiencing underwater adventures. Other activities include fossil digs, live animal presentations, and educational shows at its 350-seat Daugette Auditorium. There are also special programs designed for children including birthday parties and summer camps where kids can learn about science through field trips, workshops, experiments and more!
In addition to its exhibits, McWane Science Center provides resources for educators looking to bring their classes on field trips or utilize online learning modules related to STEM topics like engineering and robotics. It also hosts events throughout the year such as family nights complete with planetarium shows or laser tag competitions in its laser maze room; plus annual holiday celebrations featuring festive decorations along with music performances from local artists.
Regardless of age or interests there's something new around every corner at McWane Science Center making it an ideal place for families looking for an entertaining day out!
Address: 200 19th St N, Birmingham, AL 35203, United States
19. Red Mountain Park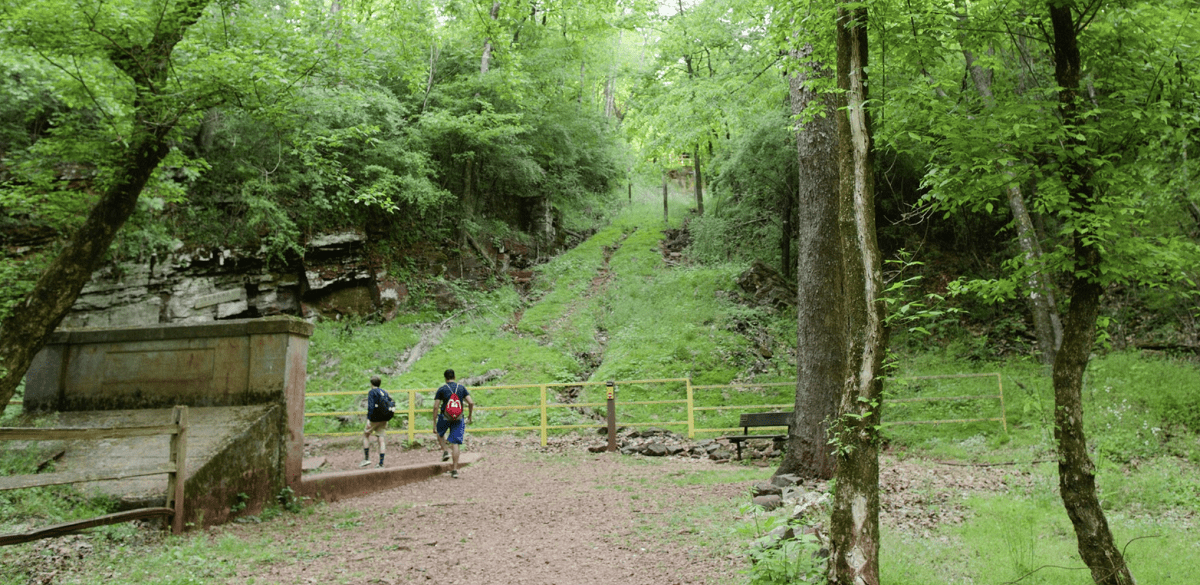 Red Mountain Park is a 1,500-acre urban green space located in Birmingham, Alabama. It features over 15 miles of trails for hiking and mountain biking, as well as picnic areas and scenic overlooks. The park also has a variety of educational programs and activities to help visitors learn about the natural environment of Red Mountain.
In addition, the park offers many recreational opportunities such as zip lines, rock climbing walls, disc golf courses, horseback riding trails and much more! The main attraction at Red Mountain Park is its stunning terrain that includes rocky cliffs surrounded by lush greenery and rolling hills that provide spectacular views of downtown Birmingham. This unique landscape was formed millions of years ago when an ancient sea receded from what is now the state of Alabama. Nowadays it's an ideal spot for outdoor enthusiasts looking to explore nature without leaving their city limits!
Red Mountain Park was established in 2011 with a mission to promote environmental stewardship through education and recreation while providing access to greenspace within an urban setting. Since then it has become one of Birmingham's most treasured parks with something for everyone regardless if they are hikers or cyclists or just looking for somewhere peaceful to enjoy nature's beauty!
Address: 2011 Frankfurt Dr, Birmingham, AL 35211, United States
20. The Alabama Theater
The Alabama Theatre is a historic movie palace located in Birmingham, Alabama. Built in 1927, the theater was designed by one of the most renowned theater architects of the time, Thomas W. Lamb. The building features a Spanish Baroque exterior and an ornate interior with lavish decorations. For many years it served as a popular entertainment venue for movies and vaudeville acts from around the country.
In later years it became home to concerts, plays, musicals, ballet performances and other special events. In 1997, the theater underwent an extensive restoration project that returned it to its original glory days of grandeur and elegance. Today the Alabama Theatre offers visitors an opportunity to experience some of its history with weekly screenings of classic films, live stage shows, children's programs, educational lectures, comedy shows, and special events. Today this beautiful landmark continues to serve both Birmingham residents and visitors alike providing them with quality entertainment experiences year round, all while preserving its rich cultural heritage for generations to come!
Address: 1817 3rd Ave N, Birmingham, AL 35203, United States
21. Railroad Park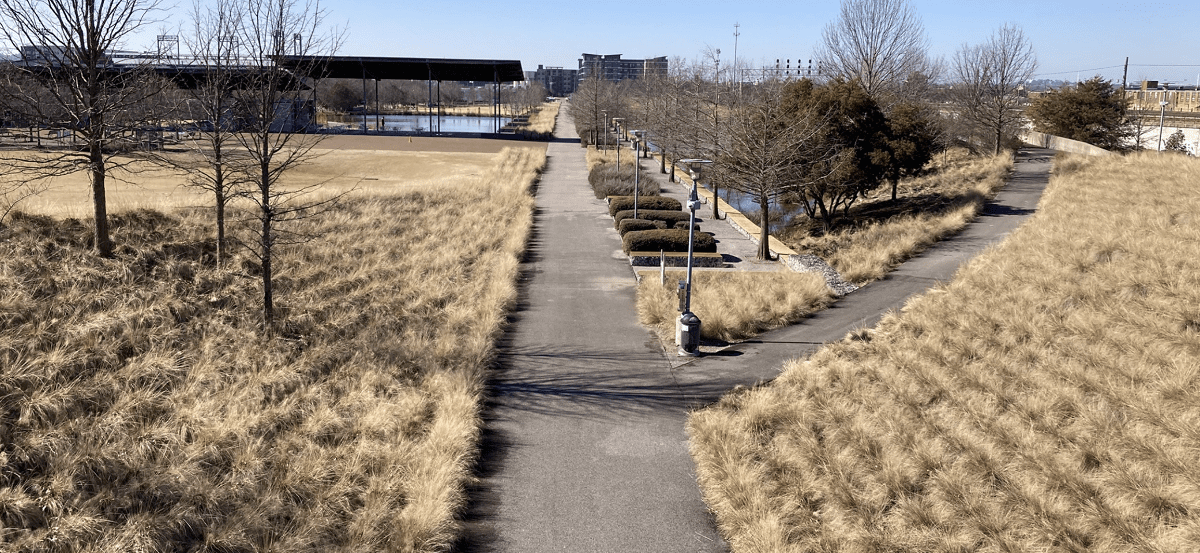 Railroad Park is a 19-acre public park located in downtown Birmingham, Alabama. The park opened in 2010 and was designed to celebrate the city's rich railroad history. It features walking trails, playgrounds, an amphitheater, art installations, and more. Railroad Park also serves as a venue for special events such as concerts and festivals throughout the year.
The park was created with sustainability in mind; it is home to one of the largest urban green roofs in the Southeast United States and utilizes solar energy for lighting and water collection systems. Railroad Park also has two lakes which are used to filter runoff from nearby streets before entering Village Creek—Birmingham's main source of drinking water.
In addition to its recreational offerings, Railroad Park is committed to providing educational opportunities through interactive exhibits that highlight Birmingham's role in American railroading history as well as its current place within global transportation networks today. Visitors can explore historic artifacts on display or take part in educational programs offered by local organizations such as Operation New Hope—an organization dedicated to helping former prisoners reintegrate into society through job training initiatives at Railroad Park itself!
Railroad Park has become an integral part of life for many Birmingham residents since opening nearly 10 years ago—providing them with access to nature within their own neighborhoods while celebrating the city's unique past at the same time!
Address: 1600 1st Ave S, Birmingham, AL 35233, United States
22. The Market at Pepper Place
The Market at Pepper Place is a vibrant outdoor farmers market and food hall located in the Lakeview District of Birmingham, Alabama. It takes place every Saturday morning from April through December and features over 100 local vendors selling fresh produce, meats, eggs, cheese, honey, flowers and artisan craft items as well as prepared foods such as tamales, empanadas and wood-fired pizzas. The market also hosts live music performances throughout the day.
In addition to its weekly farmers market offerings, The Market at Pepper Place also has several restaurants onsite including an oyster bar & grill; a juice & smoothie shop; a bakery serving homemade pies; an Italian eatery featuring authentic Neapolitan pizza; a breakfast café offering grab-and-go options like egg sandwiches & coffee; plus various other casual dining establishments. There are also retail stores for shopping unique gifts or souvenirs from your visit to the area.
The Market at Pepper Place provides more than just fresh food – it's become something of a community gathering spot with activities for all ages ranging from cooking classes to art workshops to fitness sessions led by local instructors. Plus there's plenty of green space for picnics or leisurely strolls around the grounds. All in all it's one of Birmingham's most popular destinations during spring/summer months!
Address: 2829 2nd Ave S, Birmingham, AL 35205, United States
23. Virginia Samford Theater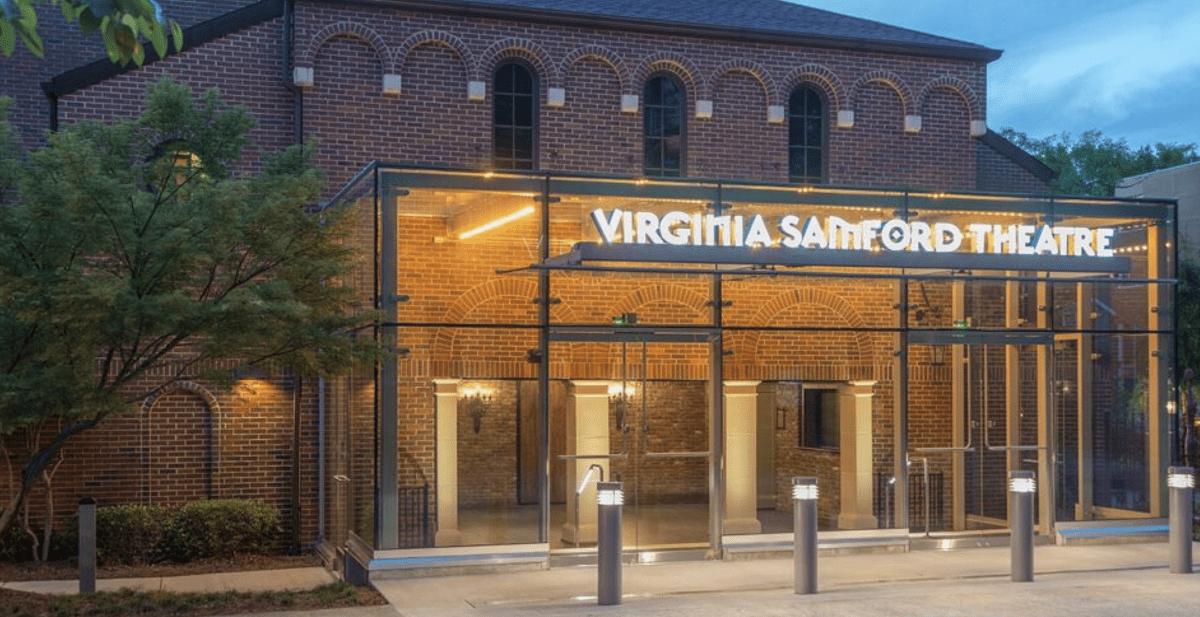 The Virginia Samford Theatre is a historic theatre located in Birmingham, Alabama. The theatre was opened in 1921 and is one of the oldest theatres still operating in Birmingham. It has been lovingly restored to its original grandeur and hosts a variety of plays, musicals, concerts and other events throughout the year. The theatre was originally built by local businessman William E. Samford as a vaudeville house for his wife, Virginia Samford Donovan. It quickly became an important part of the culture in Birmingham and hosted some of the top performers from all over the country during its heyday.
In later years it served as a movie theatre before being purchased by professional actor/director Tom Blount who began restoring it back to its original splendor starting in 1998. Today, this magnificent theater continues to provide entertainment for visitors from near and far with performances ranging from Broadway shows to classical music concerts featuring world renowned artists such as Yo-Yo Ma and Joshua Bell. Its rich history makes it an integral part of Birmingham's cultural scene that should not be missed when visiting the city!
Address: 1116 26th St S, Birmingham, AL 35205, United States
24. Southern Museum of Flight
The Southern Museum of Flight in Birmingham, Alabama is a large aviation museum that houses an extensive collection of historic aircraft and artifacts. The museum was founded in 1975 as the Alabama Aviation Hall of Fame & Archive and has since grown to become one of the largest air and space museums in the Southeast United States.
The museum's main exhibit hall includes more than 80 full-scale aircraft from all eras, including WWII bombers and fighter planes, jet fighters, helicopters, civilian aircraft, spacecrafts, gliders and hot-air balloons. In addition to the exhibits there are interactive displays with flight simulators and a hands-on children's area where kids can learn about aerodynamics by building their own paper airplanes. Other attractions include a gift shop full of books on aviation history as well as model kits for building your own plane or helicopter. The Southern Museum also offers educational classes such as "Aircraft Identification" which teaches people how to identify different types of planes by sight alone!
Additionally they host several events throughout the year like lectures on military history or special family days with airplane rides over downtown Birmingham. If you're looking for something unique out of your next visit to Birmingham then be sure to check out what this amazing museum has to offer!
Address: 4343 73rd St N, Birmingham, AL 35206, United States