Huntsville, Alabama is a vibrant city with plenty of activities and attractions to keep visitors entertained. From outdoor adventures through it's state parks and trails to the local fine arts and cultural events, there's also something happening in town. Here are some of our favorite things to do in Huntsville:
Guides on what Huntsville is known for
Information about the city of Huntsville
Huntsville, Alabama is a vibrant and growing city located in the north-central part of the state. The city has a population of over 190,000 people and is known for its strong aerospace industry as well as its renowned universities and museums. Huntsville was founded in 1805 by John Hunt who established a cotton plantation there. Over time, it grew into an industrial center thanks to the Tennessee River which runs through it and made it an ideal location for manufacturing plants.
Today, Huntsville is home to many different industries including aerospace engineering and technology research with major companies like Boeing, Lockheed Martin, Northrop Grumman, and NASA Marshall Space Flight Center (MSFC) all calling Huntsville their home. MSFC plays a large role in space exploration missions such as those conducted by the International Space Station (ISS). There are also numerous private businesses that specialize in rocket development or testing within the area making Huntsville one of America's top cities when it comes to space exploration related activities.
The University of Alabama main campus is located within the city limits making higher education easily accessible for local students looking for career advancement opportunities after high school graduation or GED completion programs. Local colleges include Calhoun Community College and Drake State Community & Technical College. These educational institutions provide excellent resources for anyone looking to pursue internships, providing real world experience while still attending classes on campus.
There are also a diverse range of attractions like:
Monte Sano State Park where outdoor enthusiasts can go camping, hiking, biking, fishing, and more.
Big Spring Park complete with walking trails, water features, scenic overlooks, gardens, playgrounds, picnic areas, and more.
UAH Planetarium offering shows year round, showcasing galaxies, stars, planets, comets, asteroids, moon phases, eclipses, constellations, and meteor showers.
Burritt On The Mountain Historical Museum featuring 19th century architecture artifacts, antiques, and art.
There are also several historical sites throughout Huntsville commemorating important moments from our past and giving visitors insight into what life was like back then too.
Top 23 Things To Do in Huntsville – What the city is known for
1. U.S. Space & Rocket Center

The U.S Space & Rocket Center is one of Huntsville's most popular attractions and home to space exploration artifacts from NASA's Apollo era through today's space shuttle program. Visitors can take guided tours through buildings filled with rockets, spacecrafts, simulators, interactive displays and more! Don't miss out on seeing the Saturn V rocket–the largest ever created!
Address: 1 Tranquility Base, Huntsville, AL 35805
Phone: (800) 637-7223
Website – Space and Rocket Center
2. Big Spring International Park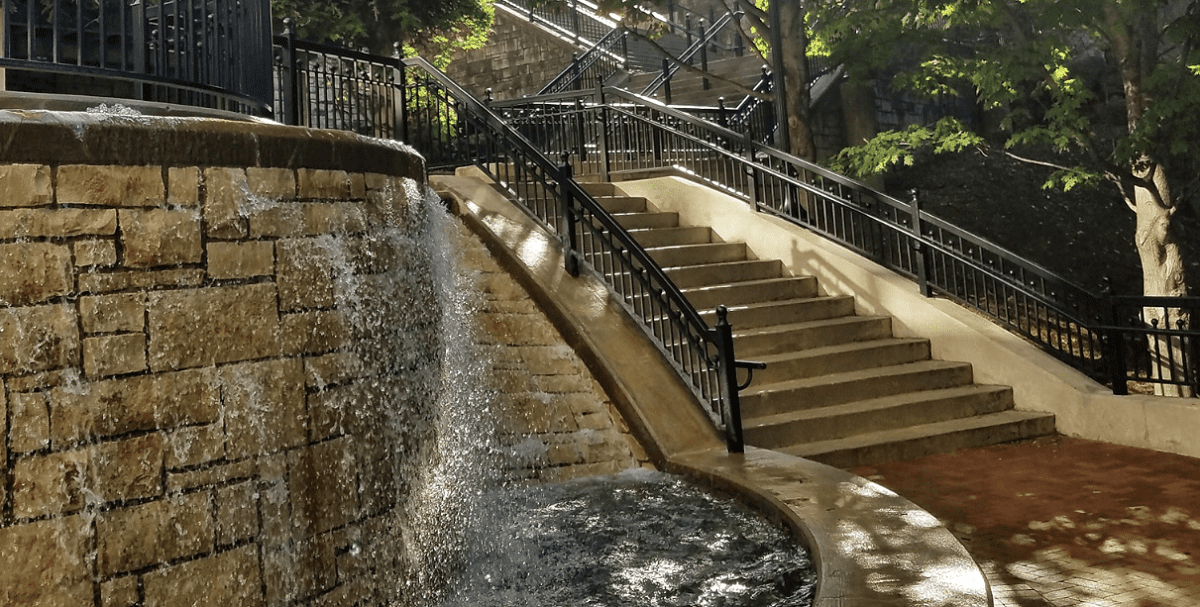 Located downtown near historic Twickenham district, Big Spring International Park offers breathtaking views of downtown Huntsville along with an array of recreational opportunities including walking trails, a lake dock fishing pier, picnic areas and more! After taking in all that nature has to offer at this park don't forget to check out nearby restaurants like Humphrey's Bar & Grill or Cotton Row Restaurant for a delicious bite afterwards!
Address: 200 Church St SW, Huntsville, AL 35801
Phone: (256) 883-3710
Website – Big Spring International Park
3. Burritt On The Mountain
This local museum located atop Monte Sano Mountain features 19th century buildings all across North Alabama as well as several recreated structures such as a blacksmith shops. They even offer live demonstrations throughout the day by skilled artisans who bring history alive right before your eyes! Be sure not miss their Civil War reenactments held each summer too where costumed actors recreate battles between Union troops and Confederate forces while firing authentic weapons used during those times.
Address: 3101 Burritt Dr SE, Huntsville, AL 35801
Phone: (256) 536-2882
Website: Burritt on the Mountain
4. Crossroads Music Hall
For music lovers be sure to visit Crossroads Music Hall which hosts both national acts and touring musicians, bringing genres such as blues, rock, reggae, hip hop, folk, country, punk, metal, jazz, Latin, soul, funk, classical bluegrass, gospel, and more. This venue also plays host to open mic nights weekly with live:
karaoke competitions
battle rap shows
poetry slams
improv comedy skits
film screenings
DJ nights
5. Harmony Park Safari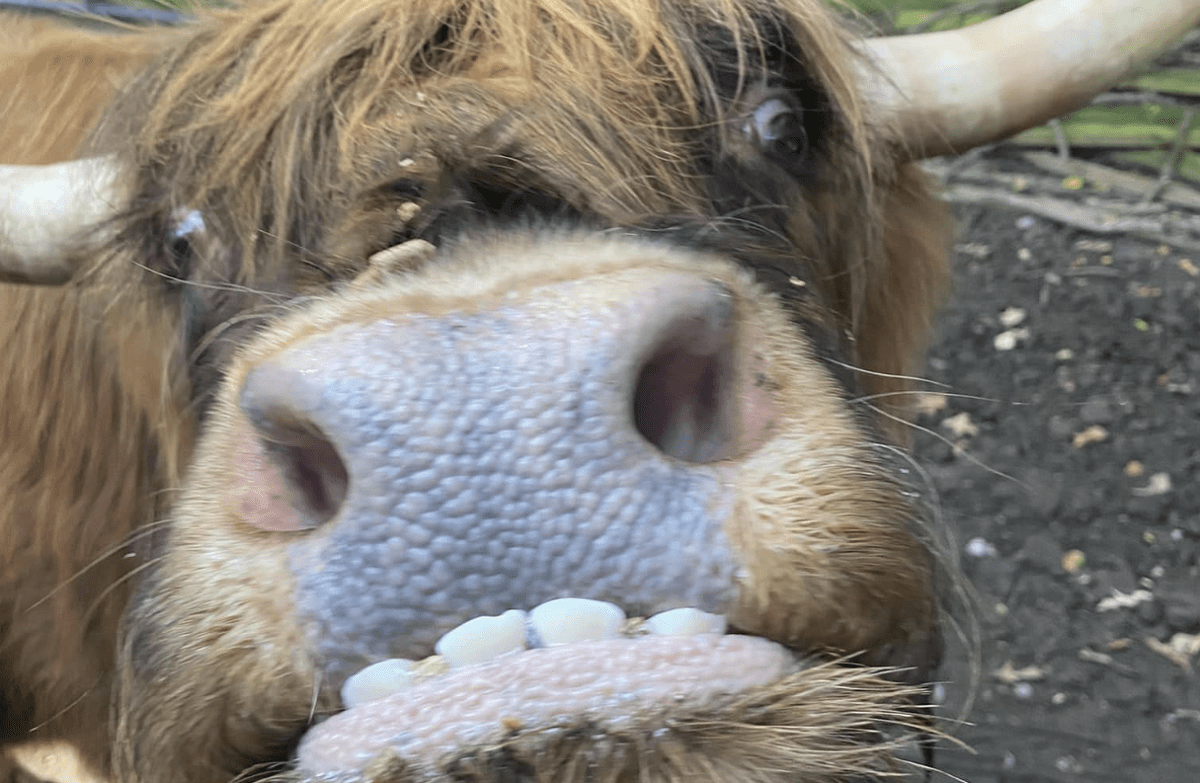 Harmony Park Safari is a family-owned and operated safari park located in the small town of Gulf Shores, Alabama. The park opened in 2004 and has since become one of the most popular tourist attractions on the Gulf Coast. Harmony Park Safari offers visitors an up-close look at some of Africa's most fascinating wildlife species including zebras, giraffes, rhinos, camels and more. Guests can take a guided tour through the park to get an even closer look at these magnificent animals.
The big attraction at Harmony Park Safari is its African Village where guests can watch live demonstrations from local tribesmen showcasing traditional African dance performances, fire shows, and storytelling. The village also features several interactive activities such as pottery making classes, face painting stations, and camel rides for children (and adults). There are also ziplines that offer awesome views of the entire safari grounds.
Harmony Park Safari also hosts special events throughout the year such as Easter egg hunts during spring break vacations or holiday light displays during Christmas season. There are regular educational programs available for school groups which provide students with an opportunity to learn about conservation efforts being taken by local organizations in order to protect endangered species found within Alabama's coastal region.
Address: 431 Clouds Cove Rd SE, Huntsville, AL 35803, United States
Website: Harmony Park Safari
6. Huntsville Botanical Garden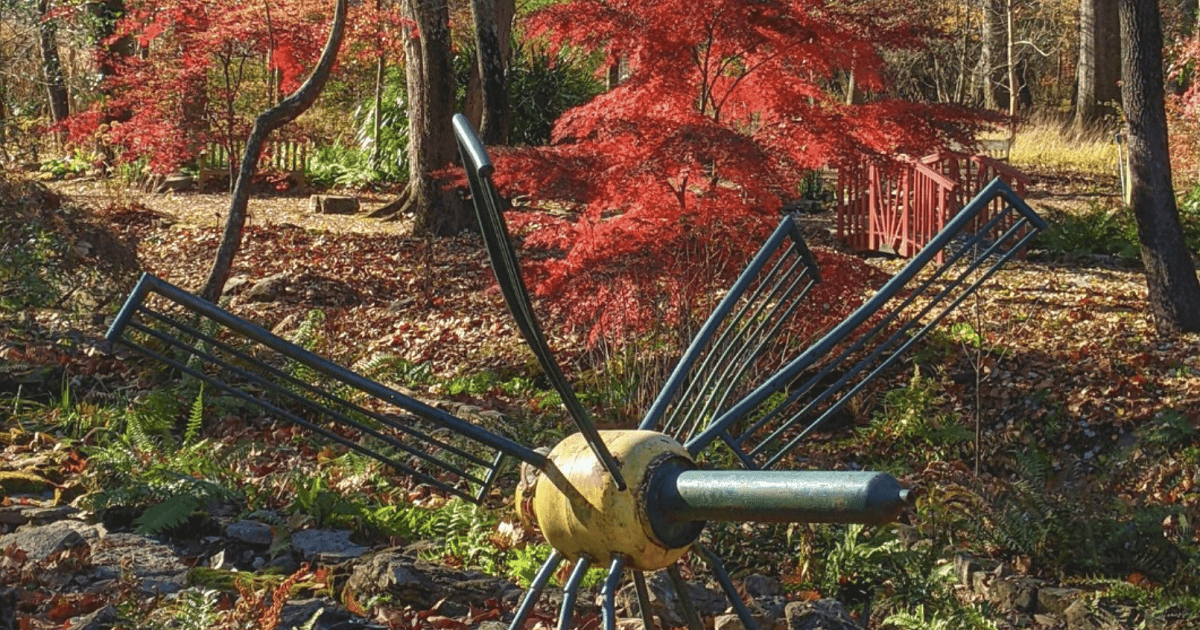 The Huntsville Botanical Garden is a stunning horticultural paradise located in Huntsville, Alabama. Established in 1988, the garden has grown to encompass over 112 acres of gardens and nature trails. The garden's mission is to provide an educational oasis that celebrates and promotes the beauty of plants and nature while also providing opportunities for research, conservation, recreation, and community involvement.
The Huntsville Botanical Garden offers something for everyone with its variety of themed gardens such as the Children's Garden, Nature Trails, Perennial Gardens, Tropical Rainforest Conservatory, Japanese Gardens, and more. Each area provides visitors with an opportunity to explore diverse plant life both local and from around the world.
Huntsville Botanical Garden also hosts several special events throughout the year including seasonal festivals like Summer Blooms and Fall Festivals as well as educational classes on topics ranging from gardening basics to botany fundamentals.
Address: 4747 Bob Wallace Ave SW, Huntsville, AL 35805, United States
7. Weeden House Museum and Garden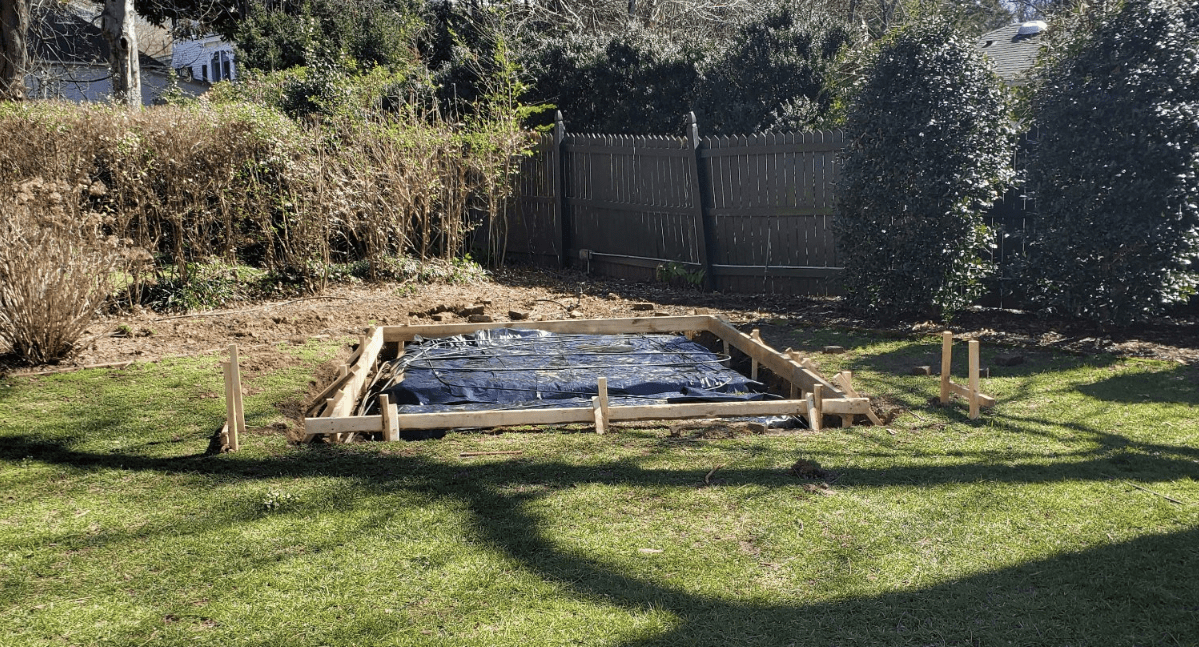 The Weeden House Museum and Garden is a historic house museum located in Huntsville, Alabama. The site was originally built by the Reverend John Boardman Weeden as his family home in 1819. Today, it has been restored to its original appearance and serves as a museum dedicated to preserving the history of Huntsville's early settlers. Visitors can explore the two-story Federal-style brick home that features many of its original furnishings from when it was constructed over 200 years ago.
Guests can learn about life during this time period through guided tours or self-guided audio tours available at the museum. There are also several interactive exhibits such as an art gallery, craft room, and tool shop where visitors can learn how craftsmen used tools like chisels, planes, and saws to build furniture for their homes.
There are also walking trails throughout the property allowing visitors to experience nature while exploring more of what Huntsville became known for. Guests may choose to participate in one of several programs offered onsite such as lectures on local history topics or special events like holiday teas held throughout each year.
Address: 300 Gates Ave SE, Huntsville, AL 35801, United States
8. Huntsville Museum of Art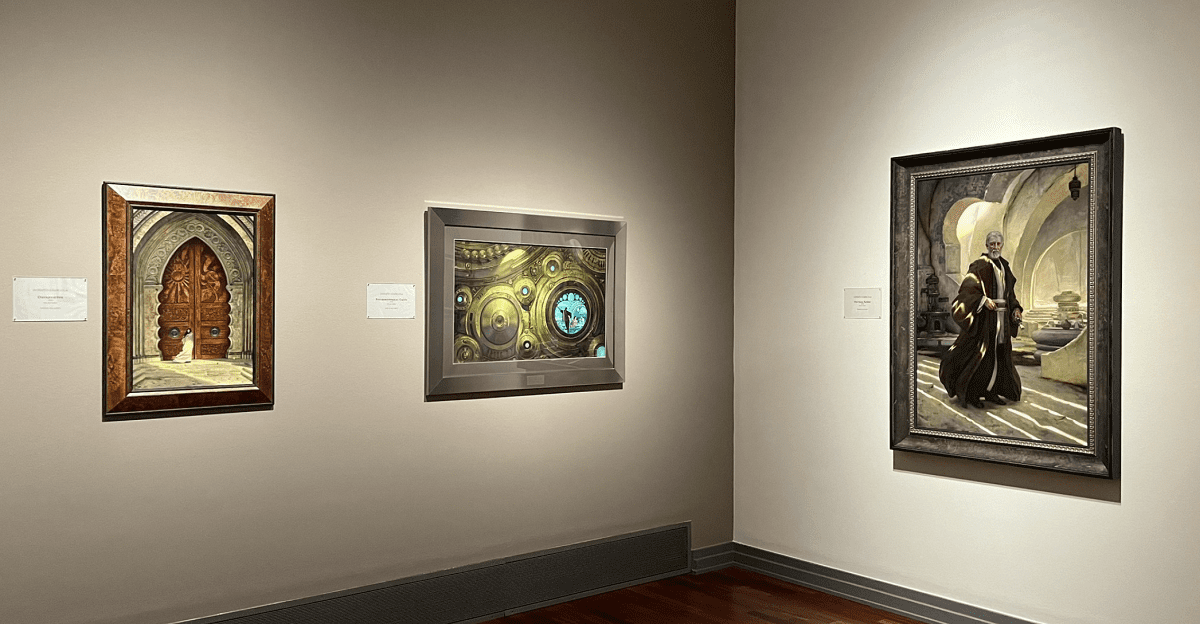 The Huntsville Museum of Art is a premier art museum located in downtown Huntsville, Alabama. The museum was founded in 1970 and has since become one of the most visited museums in the state. It houses a wide range of collections featuring American, European, and Asian artwork from ancient times to present day. The permanent collection at the Huntsville Museum of Art includes works by renowned artists such as Rembrandt van Rijn, John Singer Sargent, Edgar Degas, Andy Warhol, Georgia O'Keeffe and many more.
The museum also features traveling exhibitions from around the world that explore different themes and styles throughout history. The museum's interactive galleries offer visitors an opportunity to learn about various cultures through hands-on activities. Visitors can also take part in programs like studio classes or workshops that focus on creating their own works of art with guidance from professional instructors.
Address: 300 Church St SW, Huntsville, AL 35801, United States
9. Lowe Mill ARTS & Entertainment
Lowe Mill ARTS & Entertainment is an arts and entertainment complex located in Huntsville, Alabama. It is the largest privately-owned arts facility in the United States and one of only a handful of multi-use facilities of its kind in the world. The complex houses over 90 working studios for more than 200 local artists, makers and organizations, as well as two galleries, performance venues (including an outdoor amphitheater), retail shops, restaurants and bars.
The concept behind Lowe Mill ARTS & Entertainment began when owner Jimmy Hudson purchased a former cotton mill from his father's estate with the idea to transform it into something unique that would benefit both the community and local artisans. The project was completed in 2008 after three years of renovations on what had been abandoned for 14 years prior to purchase. Today Lowe Mill ARTS & Entertainment provides diverse opportunities for creative expression through visual art exhibitions, live music performances, and film screenings.
There are also many educational programs offered at this venue such as summer camps geared towards kids who want to learn about musical instruments like drums or guitar lessons. Lowe Mill ARTS & Entertainment also serves as an economic engine by providing jobs within its walls, ranging from administrative roles all the way up through management position, helping propel Huntsville's economy forward even further!
Address: 2211 Seminole Dr SW, Huntsville, AL 35805, United States
10. Historic Huntsville Depot Museum
The Historic Huntsville Depot Museum is a museum located in Huntsville, Alabama. It was built in 1860 by the Memphis and Charleston Railroad Company as part of their line connecting Memphis to Chattanooga. The depot served as an important transportation hub for north Alabama until 1959 when passenger service ended.
Today, the building serves as a museum dedicated to preserving the history of railroading and its importance to Huntsville's development. Visitors can explore displays featuring railroad artifacts such as equipment and tools used by engineers, conductors, mechanics, and other workers who were essential to running the trains. Exhibits also tell stories about how early settlers used railways to move goods from place to place or even escape danger during times of war or unrest. The Depot Museum also houses special collections related to notable figures associated with railway history such as Major General William Cogswell and Colonel James Totten – both Union officers involved in battles that took place near modern-day Huntsville during the Civil War era.
Historic Huntsville Depot Museum features several interactive activities including model train displays, historic photographs, videos on railroading topics, educational programs, and more.
Address: 320 Church St NW, Huntsville, AL 35801, United States
11. Alabama Constitution Hall Park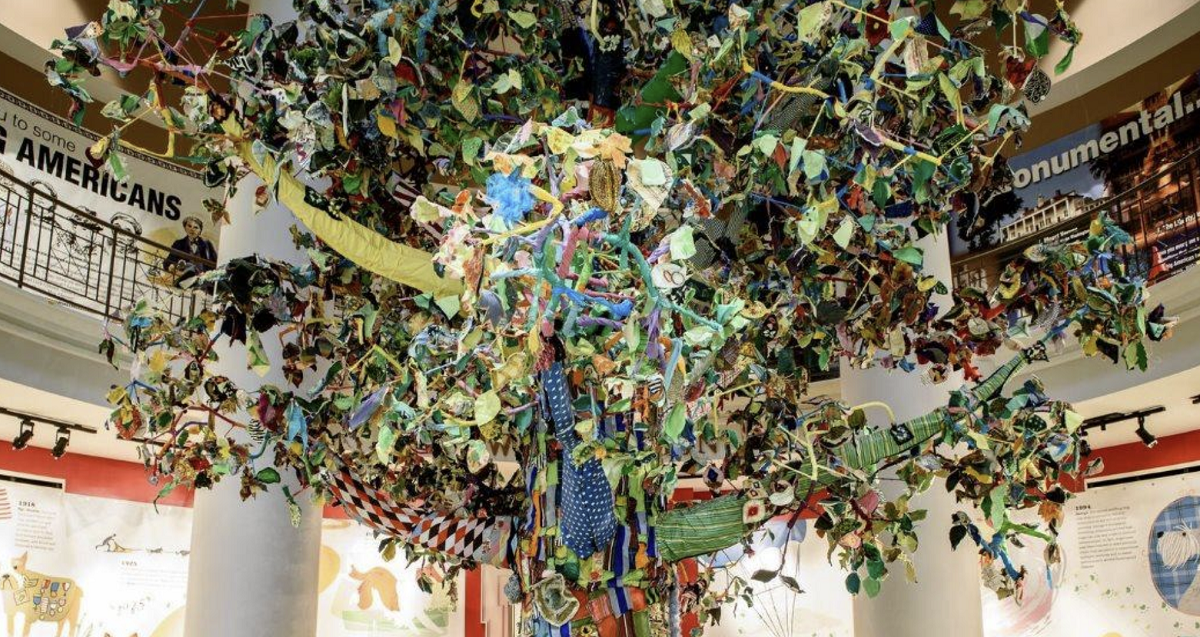 Alabama Constitution Hall Park is a historic site located in Montgomery, Alabama. The park was established to commemorate the state's adoption of its current constitution in 1901. The park features several monuments and memorials, including a bronze replica of the original 1901 document, the 1899 Confederate Monument, and a monument honoring those who died during World War I. It also includes a museum with interactive exhibits about Alabama's constitutional history.
Visitors can explore the grounds on foot or take advantage of interpretive programs offered by park staff throughout the year. Additionally, there are picnic areas available for visitors to enjoy as well as plenty of green space for outdoor activities like walking trails, fishing ponds, and playground equipment.
Address: 109 Gates Ave SE, Huntsville, AL 35801, United States
12. Monte Sano State Park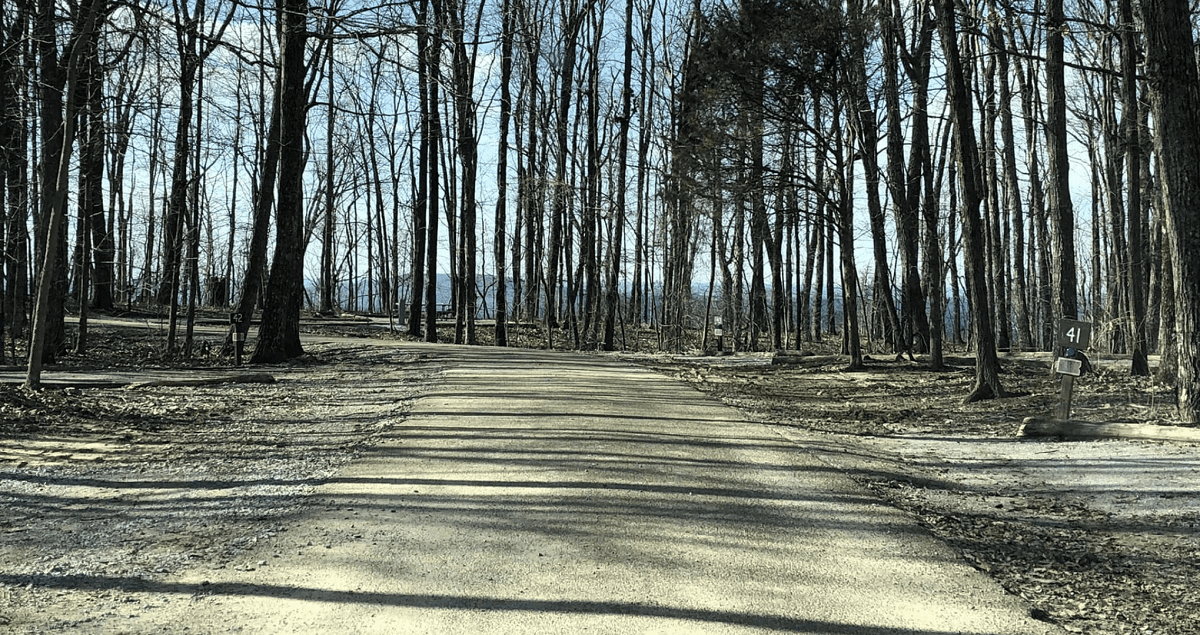 Monte Sano State Park is a 2,140-acre public recreation area located in the foothills of Monte Sano Mountain near Huntsville, Alabama. The park offers miles of hiking trails as well as camping, picnicking and other recreational activities. It also features an observatory tower offering panoramic views of the Tennessee Valley. The park was established in 1938 when the state purchased 835 acres from local landowner Henry Fink. In subsequent years additional parcels were acquired to expand the size of the park to its current total acreage.
The property includes several historic sites including a Civil War fortification known as Fort Williams which dates back to 1862 and was used during battles between Union and Confederate troops. Today, Monte Sano State Park provides visitors with plenty of outdoor recreation opportunities such as:
camping (primitive or full hookups)
picnicking (shelters are available for rent)
swimming at Burritt on the Mountain's pool complex
mountain biking (bike rentals are available)
20 miles of hiking trails
There are also many educational programs offered throughout the year covering topics such as bird watching, geology hikes, and astronomy nights at Star Party Field.
Address: 5105 Nolen Ave SE, Huntsville, AL 35801, United States
13. Madison County Nature Trail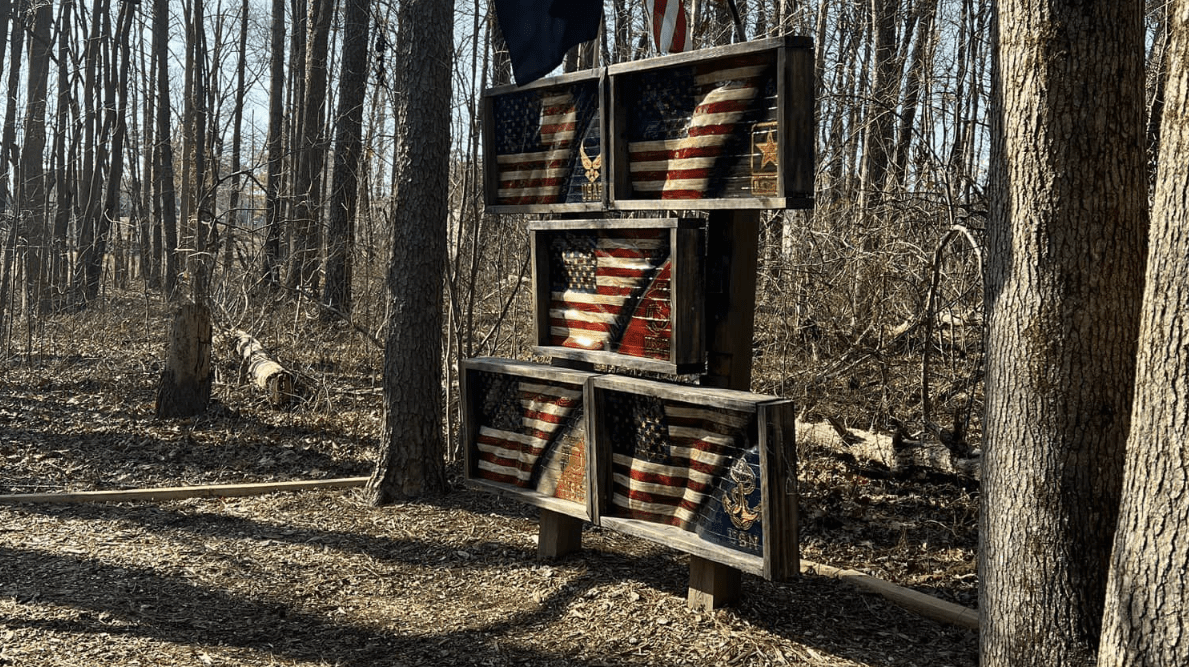 The Madison County Nature Trail is an 8.8-mile long trail located in Huntsville, Alabama. The trail winds through forests and wetlands, offering a variety of outdoor activities for all ages and skill levels. The Nature Trail features several different sections, each with its own unique beauty and challenges. There are trails that follow the riverbanks of Flint Creek, as well as more rugged loops that wind up hillsides or into dense woods.
The most popular section is the 2 mile loop along Indian Creek which offers stunning views of nature at its finest. Along the way visitors can observe a variety of wildlife including deer, foxes, turkeys and other small animals like beavers and muskrats . Birdwatchers will enjoy spotting various species of owl, while fishermen can try their luck in one of several ponds stocked with bass and catfish by Alabama Department of Conservation & Natural Resources (ADCNR).
Address: 5000 Nature Trail Rd SE, Huntsville, AL 35803, United States
14. Von Braun Center
The Von Braun Center is a multi-purpose arena and conference center located in downtown Huntsville, Alabama. The facility has been open since 1975 and was named after the famous rocket scientist Wernher von Braun who developed the Saturn V rocket that took astronauts to the moon. The Von Braun Center consists of three main venues: Propst Arena (7,000 seats), Mark C. Smith Concert Hall (2,061 seats), and North Hall (15,000 sq ft).
Propst Arena is used for sporting events such as hockey games by the local minor league team called Huntsville Havoc as well as other concerts, and trade shows. It features 24 luxury suites and also houses an interactive science museum called Sci-Quest which allows visitors to explore scientific concepts through hands on exhibits.
Mark C. Smith Concert Hall is used mainly for music concerts but can also host conferences or meetings with its 1,400 seat capacity theater style seating complete with state-of-the art sound system and lighting equipment.
North Hall is a modern 15,000 square foot facility typically used for conventions and corporate events. Tt offers flexible floor plans that can be tailored to any event's needs including full A/V capabilities perfect for presentations or speeches.
The Von Braun Center also has several restaurants including Grille 29 which serves Southern cuisine with fusion influences from around the world. There's also Café 861 which specializes in Mediterranean dishes featuring Greek flavors along with classic Italian favorites like pizza margherita.
Address: 700 Monroe St SW, Huntsville, AL 35801, United States
15. Straight To Ale
Straight To Ale is a craft brewery located in Huntsville, Alabama. Founded in 2009, the brewery has become one of the most popular beer producers in the area. They offer a wide range of beers from light lagers to dark ales as well as seasonal and limited-edition brews. The taproom at Straight To Ale also serves up delicious pub food such as burgers, sandwiches, and salads that pair perfectly with their handcrafted beers.
Address: 2610 Clinton Ave W, Huntsville, AL 35805, United States
16. North Alabama Railroad Museum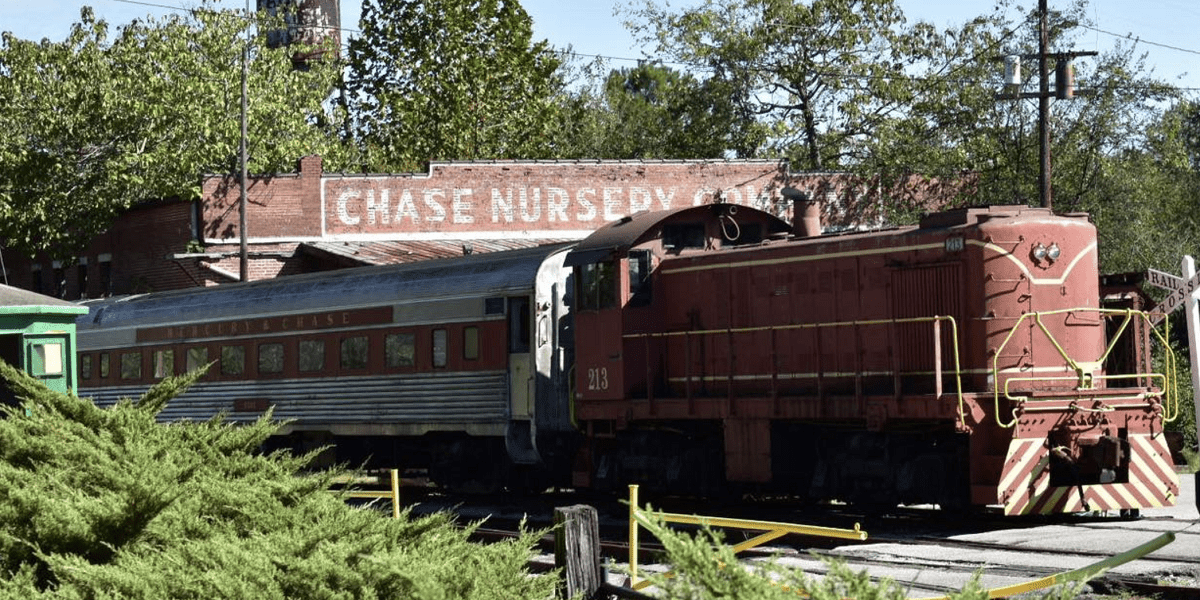 The North Alabama Railroad Museum is located in Huntsville, Alabama and is dedicated to preserving the history of railroading in the region. The museum was founded in 1967 by a group of local railroad enthusiasts and has since grown into an important part of the city's culture and heritage. The museum houses many artifacts from various eras of railroading including locomotives, rolling stock, photographs, and artifacts from passenger service.
Visitors can explore the grounds on foot or take a ride on one of their historic trains that runs several times each year. The trains are pulled by vintage steam engines or diesel locomotives giving visitors a truly authentic experience. On board there are music performances and other entertainment while you travel through some scenic countryside near Huntsville. There's also a gift shop where you can purchase souvenirs such as model train sets to commemorate your visit to this unique attraction!
The North Alabama Railroad Museum also offers educational programs for students of all ages about railroad safety and history throughout the year. These programs provide children with hands-on experiences which help them learn more about how railroads have shaped our country over time.
Address: 694 Chase Rd NE, Huntsville, AL 35811, United States
17. Huntsville Symphony Orchestra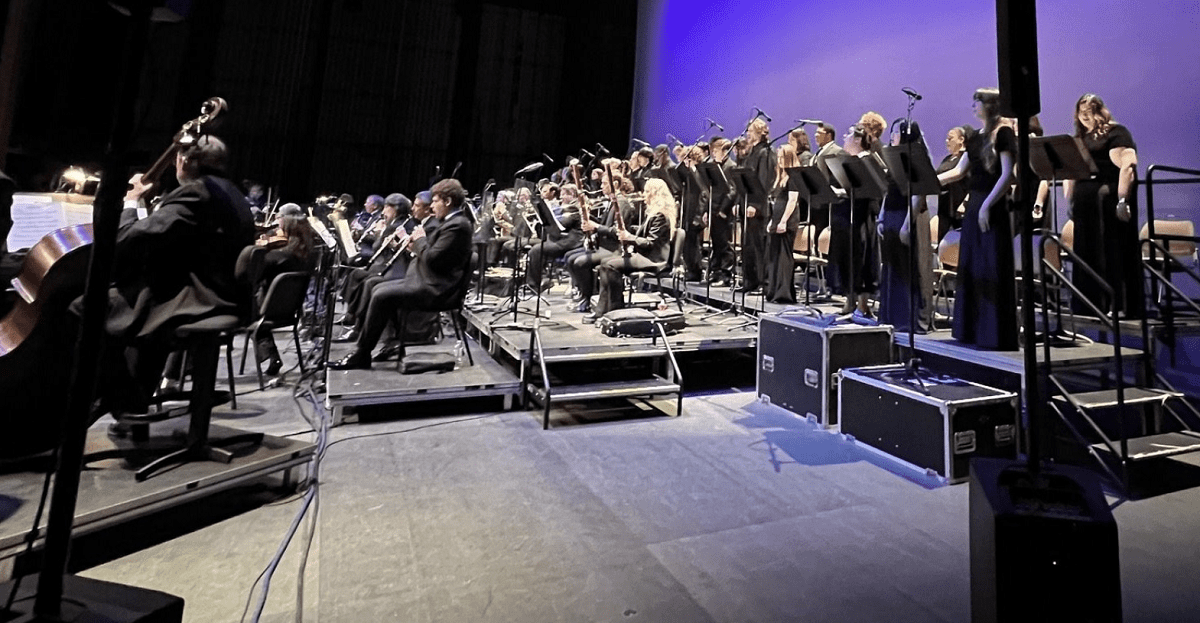 The Huntsville Symphony Orchestra (HSO) is an orchestra based in Huntsville, Alabama that has been providing quality performances to the community since its establishment in 1955. Founded by a group of music lovers and led by a volunteer board of directors, HSO strives to bring great classical music to all audiences. The orchestra consists of professional musicians from around the world who come together to create beautiful musical experiences for their listeners.
HSO performs several concerts throughout the year which includes:
Masterworks from composers such as Mozart, Beethoven, Brahms and more.
Pops Series featuring popular favorites like Broadway show tunes and jazz standards
Chamber Music Series with works written for small ensembles
Kids Concerts offering fun-filled programs designed just for young people
Special Events highlighting different genres throughout the season.
HSO also offers educational opportunities through outreach programs such as summer camps and classes for students of all ages.
Address: VBC, 700 Monroe St SW Suite 250, Huntsville, AL 35801, United States
18. Cotton Row Restaurant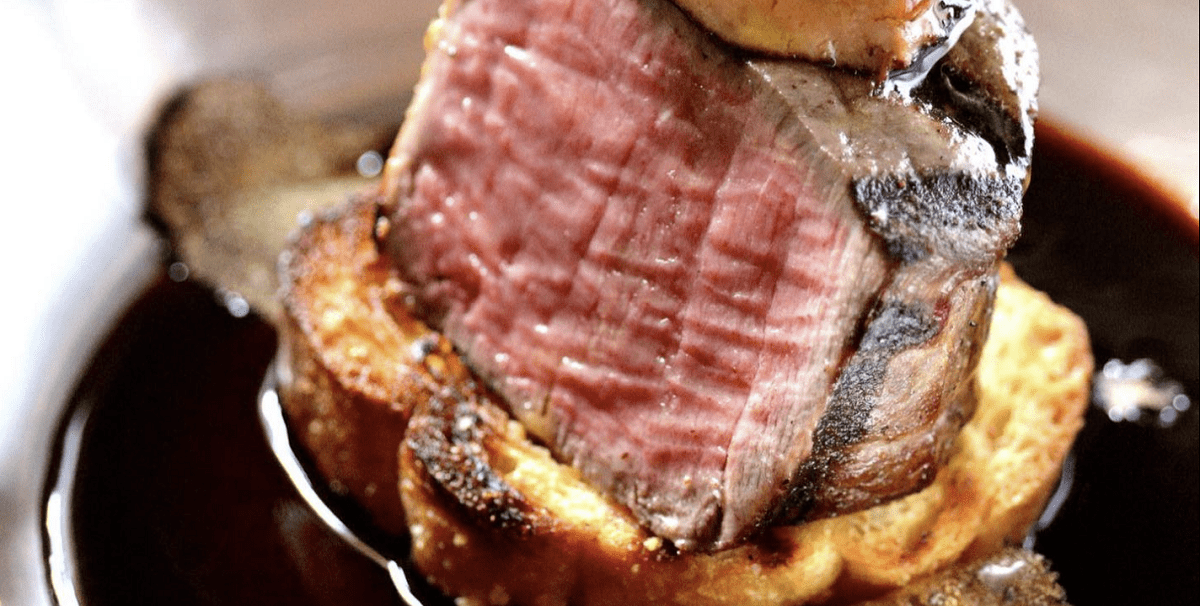 Cotton Row Restaurant is an upscale dining experience located in the heart of Huntsville, Alabama. The restaurant is housed in a beautifully restored 19th century cotton warehouse and offers an elegant atmosphere that transports guests back to a time when cotton was king. Cotton Row serves up classic Southern cuisine with modern twists, making it one of the most popular restaurants in town.
Guests can enjoy dishes such as Low Country Shrimp & Grits, Smoked Pork Loin Skillet, or Buttermilk Fried Chicken while taking in views of Big Spring Park through floor-toceiling windows. To top off your meal, be sure to try one of their signature desserts like the chocolate pecan pie or banana pudding cheesecake tartlet. With its refined yet relaxed ambiance combined with delicious food made from fresh local ingredients, Cotton Row Restaurant is a must visit destination for any visitor to Huntsville!
Address: 100 Southside Square, Huntsville, AL 35801, United States
19. Benton H. Wilcoxon Municipal Ice Complex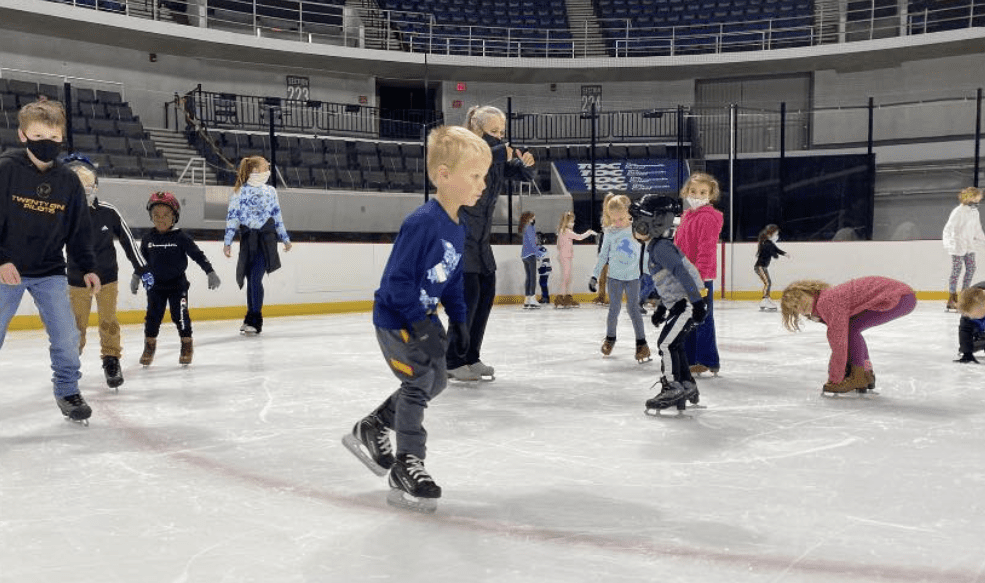 The Benton H. Wilcoxon Municipal Ice Complex is an ice skating and hockey facility located in Huntsville, Alabama. The complex offers a variety of activities for individuals and families to enjoy including public skating sessions, adult hockey leagues, figure skating lessons, learn-to-skate classes, birthday parties and more!
The facility also has a pro shop and snack bar that serves food during certain events. This complex was opened in 2006 with the goal of providing recreational activities to the local community while keeping costs affordable. It features two NHL regulation size rinks (one with seating for approximately 500 people) and a full service pro shop.
Address: 3185 Leeman Ferry Rd SW, Huntsville, AL 35801, United States
20. Bridge Street Town Center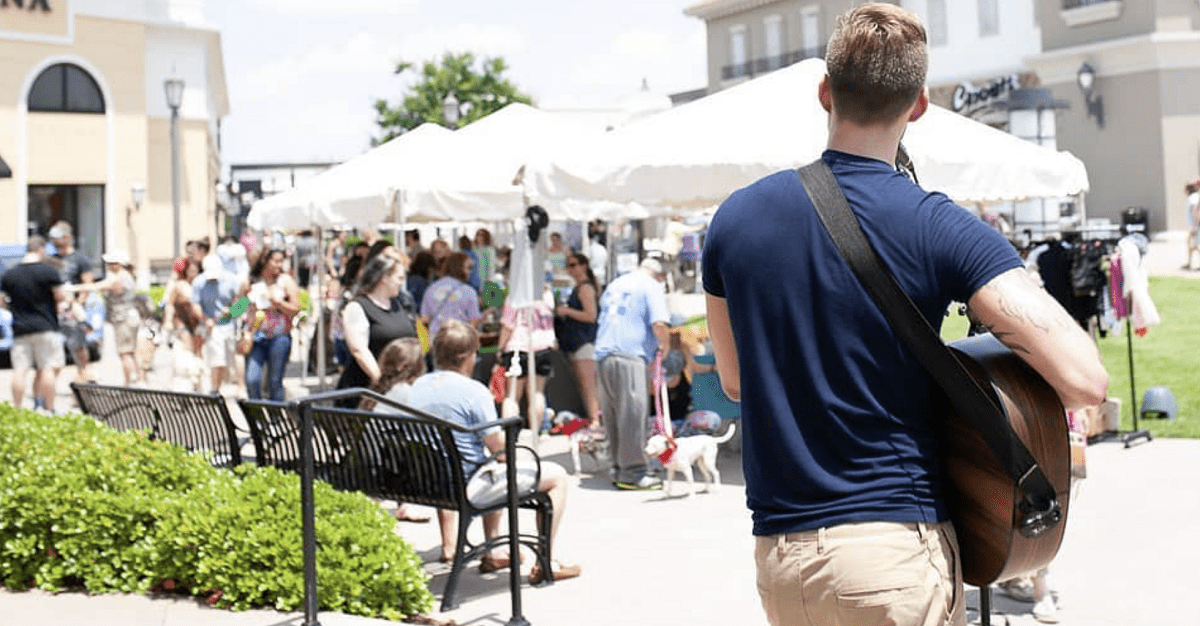 Bridge Street Town Centre is a lifestyle center located in Huntsville, Alabama. It is the largest shopping and entertainment complex in north Alabama with more than 1 million square feet of retail space. The centre includes over 70 stores and restaurants.
Bridge Street also features seasonal activities for families including holiday events like Santa visits from November through Christmas Eve each year.
Address: 365 The Bridge St #106, Huntsville, AL 35806, United States
21. U.S. Veterans Memorial Museum
The U.S. Veterans Memorial Museum in Huntsville, Alabama is a non-profit museum dedicated to honoring the service of all United States veterans and their families. Located on a former Army base, the museum houses more than 15,000 artifacts related to American military history from 1775 through the present day. The museum also offers educational programs for school groups and other visitors that include interactive exhibits and lectures by veterans themselves.
The main exhibit at the U.S. Veterans Memorial Museum is called "A Legacy of Honor" and it chronicles America's involvement in conflicts around the world starting with World War I up until today's Global War on Terror (GWOT). This exhibit features objects such as uniforms, weapons, vehicles and photographs that help tell each branch of service's story throughout its history including those who served in major battles like D-Day or Operation Desert Storm during Iraq's liberation from Saddam Hussein's regime.
In addition to this main exhibit there are several smaller exhibits which focus on different aspects of US veteran life including women veterans, POW/MIA recognition, Medal of Honor recipients as well as special collections highlighting African American contributions during WWI & WWII; Japanese internment camps; Vietnam era draft resistance movement; Gulf War medical research breakthroughs; Middle Eastern conflict operations since 9/11; etcetera.
Address: 2060 Airport Rd SW, Huntsville, AL 35801, United States
22. EarlyWorks Children's Museum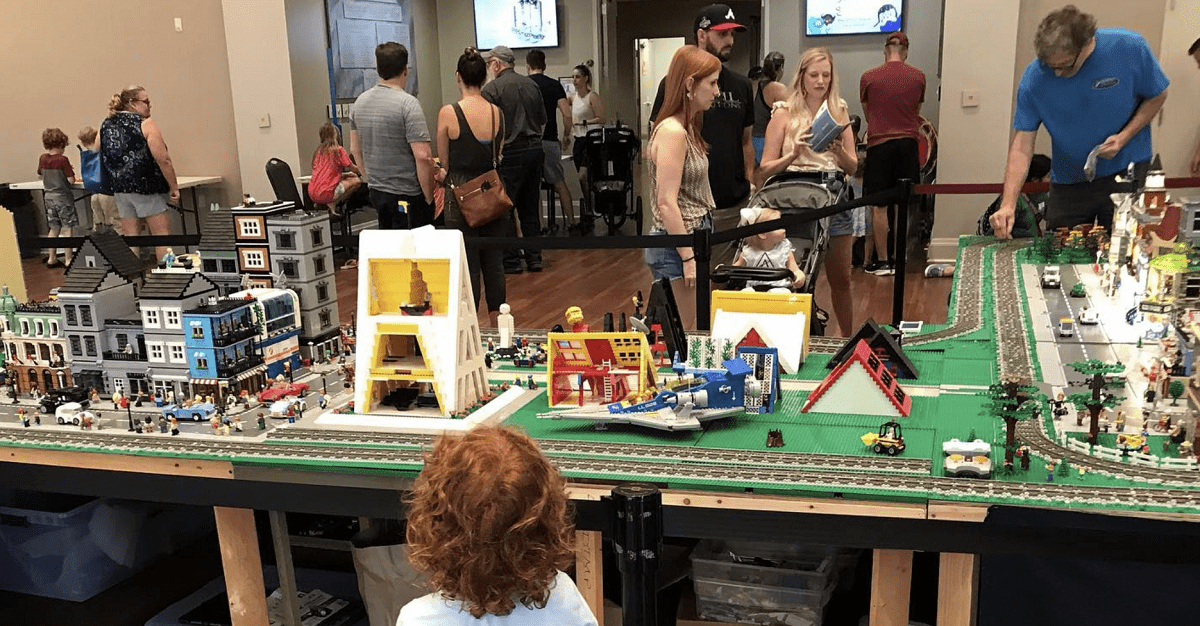 The EarlyWorks Children's Museum in Huntsville, Alabama is a great place for kids to explore and learn about the past. The museum offers interactive exhibits that are designed to teach children about the history of Alabama and its people. From ancient artifacts to modern-day inventions, there's something for everyone at this unique educational destination.
Visitors can explore four different areas: Pioneer Life, Military History, Science & Technology and Transportation Hall. Each area features interactive exhibits and activities that help bring history alive through hands-on experiences. In Pioneer Life, visitors can try their hand at farming with replica tools from the 1800s. At Military History, discover stories of courage from those who served during World War II as well as other important military events throughout time.
In Science & Technology, enjoy an impressive collection of vintage computers dating back to 1945 as well as other gadgets like radios and televisions from yesteryear. Lastly, Transportation Hall showcases traditional modes of transportation such as horse drawn carriages and cars from the 1950s. The EarlyWorks Children's Museum provides an engaging environment for learning which makes it perfect for field trips or family fun days out!
Address: 404 Madison St SE, Huntsville, AL 35801, United States
23. Von Braun Astronomical Society
The Von Braun Astronomical Society (VBAS) is a non-profit organization based in Huntsville, Alabama that was founded in 1976 by Dr. Wernher von Braun and the late Dr. Ernst Stuhlinger. The society's mission is to promote public interest and involvement in astronomy through education, research, and outreach efforts. VBAS hosts monthly meetings which feature guest speakers from various fields of astronomy as well as presentations on current astronomical events and topics.
VBAS sponsors several public star parties throughout the year at local parks where people can observe celestial objects with telescopes. Von Braun Astronomical Society also provides many resources for those interested in learning more about astronomy including an online library, interactive forums, a gallery, and telescope tutorials.
Address: 5105 Nolen Ave SE, Huntsville, AL 35801, United States