Alabama is home to many historical sites, from old forts and battlefields to cultural landmarks. Here are some of the most noteworthy:
1. Fort Morgan

Fort Morgan is a historic masonry fort located on the western tip of Mobile Point in Baldwin County, Alabama. The fort has been standing since 1834 and was built to protect Mobile Bay from outside forces. It served as an important military base during the Civil War, Spanish-American War, World War I and II, and even later conflicts such as Vietnam.
The site of Fort Morgan was originally chosen by General Andrew Jackson for its strategic location at the entrance of Mobile Bay. This gave it direct access to the Gulf of Mexico making it ideal for defending against foreign navies that might try to enter into the bay or attack nearby coastal cities like Pensacola or New Orleans. The original construction consisted mostly of brick walls with gun emplacements made out of wood and sandbags providing defense against incoming fire from ships that could be seen miles away due to its elevated position on top of a hill overlooking Mobile Bay.
In addition to being well fortified militarily, Fort Morgan also had barracks for soldiers stationed there along with other key amenities such as a hospital and mess hall which allowed them to live comfortably while they defended the bay area from enemy threats. Today Fort Morgan stands tall as one of America's most iconic landmarks serving both historically significant purposes as well as recreational activities available in this part of Alabama's coastline region including fishing trips, swimming beaches, bird watching tours, hiking trails etc.
Visitors can explore through guided tours offered every day except Monday when admission is free (as long as you bring your own bike!). There are also numerous events held throughout each year ranging from holiday celebrations such art shows or Christmas caroling festivals – all within view this beautiful piece history!
2. Hanks Williams Museum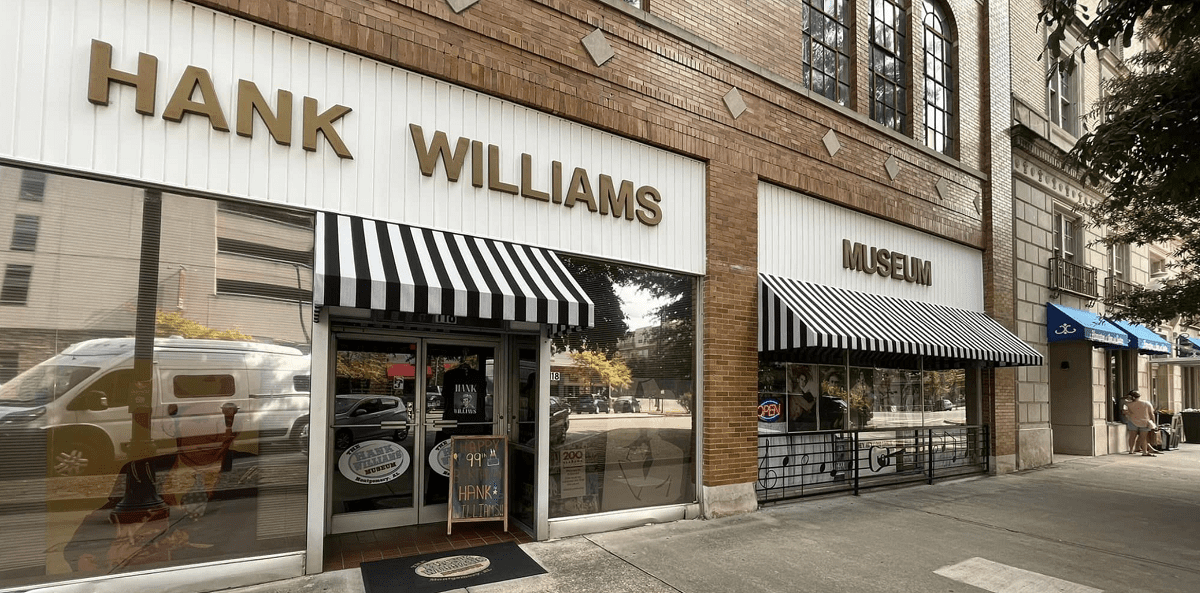 The Hank Williams Museum in Montgomery, Alabama is a tribute to the legendary country music artist of the same name. The museum opened its doors in 1999 and has since become one of the most popular tourist attractions in Alabama. Located on Commerce Street, just blocks away from where Hank was born, this museum celebrates his life and career with an impressive collection of memorabilia such as stage costumes, instruments, personal items and photographs.
Visitors to the museum will be able to explore exhibits that focus on different aspects of Hank's life including:
his childhood home in Georgiana
his rise to fame through radio shows
his marriage to Audrey Sheppard
special exhibit dedicated solely to Hank's songwriting genius
Additionally, visitors can watch video clips from some of Hank's classic performances or listen to audio recordings featuring interviews with those who knew him best. The museum also features a gift shop stocked with souvenirs related to both Hank Williams' music and legacy – including CDs, books about him, clothing items bearing his likeness or signature lyrics – as well as other traditional gifts like postcards depicting scenes from around Montgomery.
Finally, if you're looking for something truly unique while visiting Montgomery then consider booking one of the guided tours available at the museum! These are led by knowledgeable local guides who can provide insight into not only what it meant for someone like Hanks Williams but also how he impacted so many people throughout history.
3. Tuskegee Institute National Historic Site
Tuskegee Institute National Historic Site is a historic site in Tuskegee, Alabama. It was established in 1974 to commemorate the education of African Americans at Tuskegee University and its associated institutions. The site includes several buildings that played an important role in the history of African American education including Moton Hall, the George Washington Carver Museum, and the Booker T. Washington Monument.
The core of this national historic site is made up of four original campus buildings: a library building constructed in 1881; a chapel built in 1896; and two dormitories completed between 1899 and 1900. These buildings were part of what was known as "the Tuskegee experiment," which focused on training teachers for black schools throughout the South during segregation. In addition to these structures, other facilities like laboratories, agricultural fields, shops, auditoriums and more were added over time as part of Dr. Booker T Washington's vision for creating an educational center where students could learn practical skills while also receiving academic instruction from leading educators like himself.
Today visitors can tour these sites along with additional interpretive exhibits located within them to learn about how this university provided such valuable resources for African Americans during an era when they faced so much discrimination both socially and legally throughout society. Tuskegee Institute National Historic Site provides insight into our nation's complex history by honoring those who fought against racism through their work at one institution dedicated to educating African Americans during segregationist times—and continues to serve as an example today for people around the world striving toward justice and equality regardless of race or gender identity.
4. Freedom Riders National Monument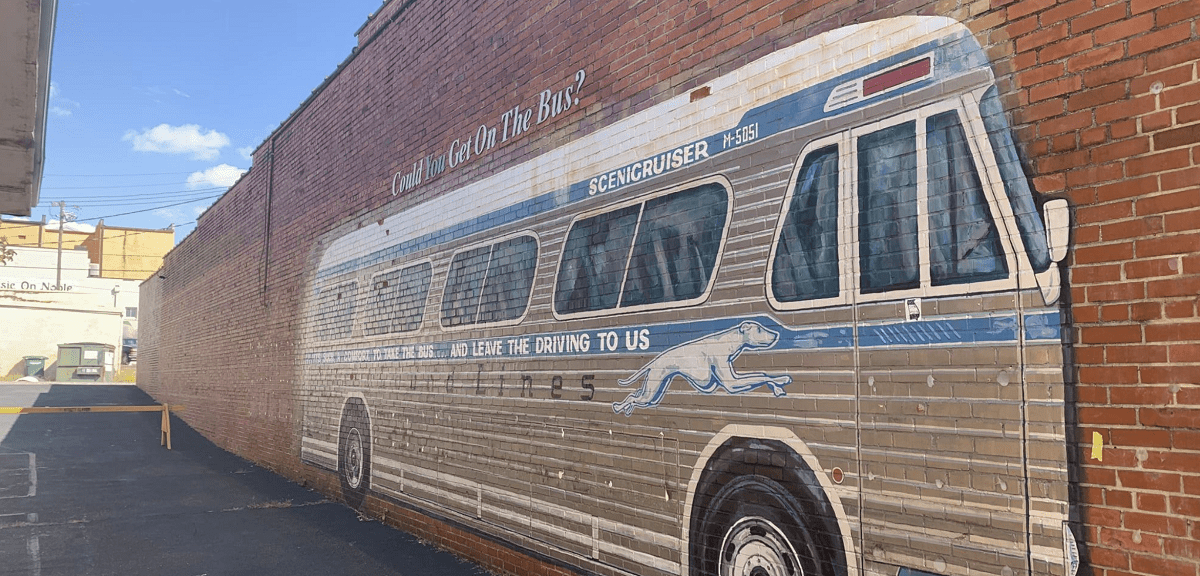 The Freedom Riders National Monument is located in Anniston, Alabama. It was established on January 12th, 2017 by President Barack Obama to commemorate the courage and bravery of the 1961 Freedom Riders who risked their lives to challenge segregation in America. The monument
consists of a bronze statue depicting six riders – three African American men and three white women – as they sit atop a bus together.
The site includes educational displays that tell the story of the events leading up to and during this pivotal moment in civil rights history. The Freedom Rides were organized by the Congress for Racial Equality (CORE) with support from other civil rights organizations such as SNCC and NAACP. In May 1961, 13 brave individuals set out on Greyhound buses from Washington D.C., heading south through Virginia, North Carolina, South Carolina, Georgia, Alabama and Mississippi with an aim to challenge segregated public transportation throughout the United States which had been illegal since 1946 due to Supreme Court ruling Smith v Allwright (1944).
These courageous activists were met with violence along their journey; mobs attacked them when they stopped at stations along their route while local police refused to intervene or protect them from harm. Despite these obstacles however, they continued onwards until eventually reaching Jackson Mississippi where all riders were arrested for violating state laws regarding interracial travel between states lines- ultimately inspiring future generations of civil rights activists around world.
Today visitors can come learn about this important part of U.S History at Freedom Riders National Monument- located just outside downtown Anniston- where there are several interactive exhibits that help bring past alive for modern day audiences including audio recordings , photographs , videos & more!
5. Selma To Montgomery National Historic Trail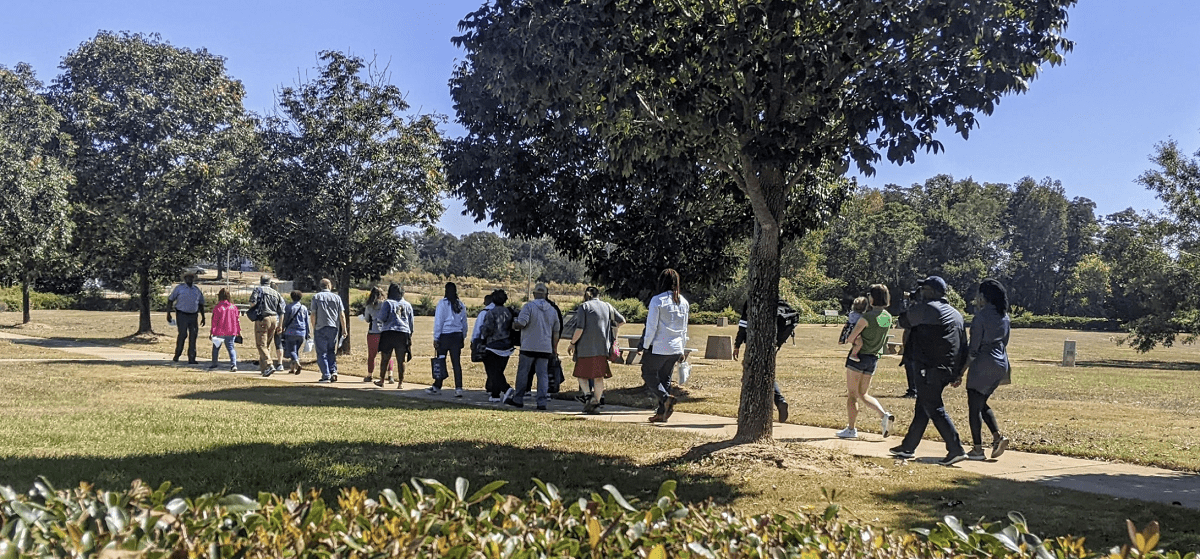 The Selma to Montgomery National Historic Trail is a 54-mile trail that commemorates the 1965 Voting Rights March. It was designated by Congress as part of the National Trails System in 1996, and it follows along U.S. Route 80 from Selma, Alabama to Montgomery, Alabama. The trail follows the route taken by civil rights activists during their march for voting rights in 1965 and includes numerous points of interest related to this important event in American history.
At each stop along the way, visitors will find interpretive markers highlighting key individuals involved with the march such as Martin Luther King Jr., John Lewis, Hosea Williams and Amelia Boynton Robinson who helped organize the protest and led thousands of people on a five day journey from Selma to Montgomery demanding equal voting rights for African Americans.
Visitors can also explore other significant sites including Brown Chapel A.M.E Church where marchers began their journey; St Jude Catholic Church which served as an overnight campground; Lowndes County Courthouse where protesters were arrested; Pettus Bridge where they encountered police brutality; and Dexter Avenue Baptist Church which was home base for Dr. King's Southern Christian Leadership Conference (SCLC).
In addition to its historical significance, the Selma To Montgomery National Historic Trail offers a variety of recreational activities such as biking or walking tours through historic cities like Marion Junction or Old Cahawba Archaeological Park located near Orrville/Selmont Station on US 80 Eastbound just before crossing into Dallas County line heading towards Lowndesboro/Whitehall area . Other attractions include camping areas at White Hall Recreational Area off US80 Westbound before crossing into Perry County line going towards Uniontown/Faunsdale area or fishing spots around Payne Lake located south of Uniontown off State Highway 5 Northbound before reaching Greensboro city limits going toward Eutaw town center area .
For those looking for more educational opportunities there are several museums dedicated specifically to telling stories about Civil Rights Movement such as Rosa Parks Museum in downtown Montgomery or Freedom Rides Museum located on Mobile Street. Both provide interactive exhibits featuring rare artifacts from 1960's era plus audio recordings narrating personal accounts from local residents who participated directly during marches across state lines until the passage of Voting Rights Act in 1965.
6. Moundville Archaeological Site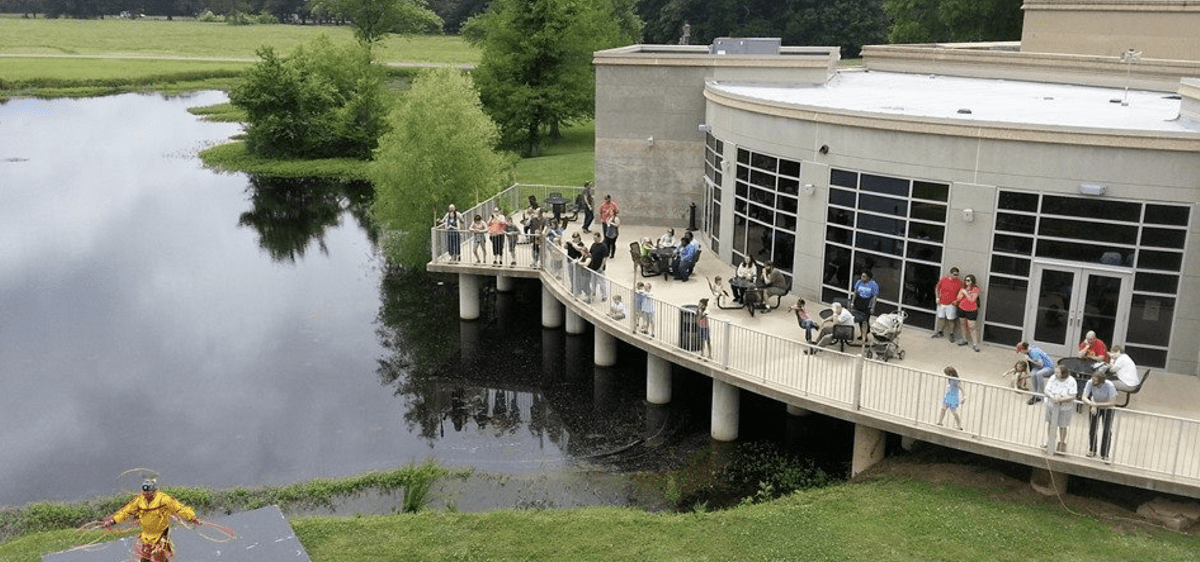 The Moundville Archaeological Site is a prehistoric Native American site located in Hale County, Alabama. It was occupied from around 1000 to 1450 CE by members of the Mississippian culture, and it is one of the largest sites of its kind in North America. The site covers over 280 acres and has 29 platform mounds (earthworks used for religious ceremonies) as well as other features such as plazas and residential areas. The site was abandoned sometime after the 15th century due to environmental changes or warfare with neighboring tribes.
In 1933, archaeologists from the University of Alabama began excavating at Moundville and uncovered numerous artifacts including pottery, stone tools, figurines, jewelry, weapons and human remains. These items provided insight into how people lived during this period: they were farmers who grew corn and beans; they had complex political systems; their religion focused on ancestor worship; they participated in longdistance trade networks; etc.
In 1966 Moundville became a National Historic Landmark District which allowed for more research opportunities that further enhanced our understanding of this ancient society. Today visitors can explore the archaeological site via trails that lead to each mound while learning about its history through interpretive displays located throughout the park. There are also daily tours available led by knowledgeable guides who provide fascinating accounts about life there centuries ago!
Additionally, nearby museums such as Moundville Archaeological Museum offers additional opportunities for learning about this important historical location's past inhabitants' way of life – making it an ideal destination for anyone interested in exploring early Native American cultures!
7. Birmingham Civil Rights National Monument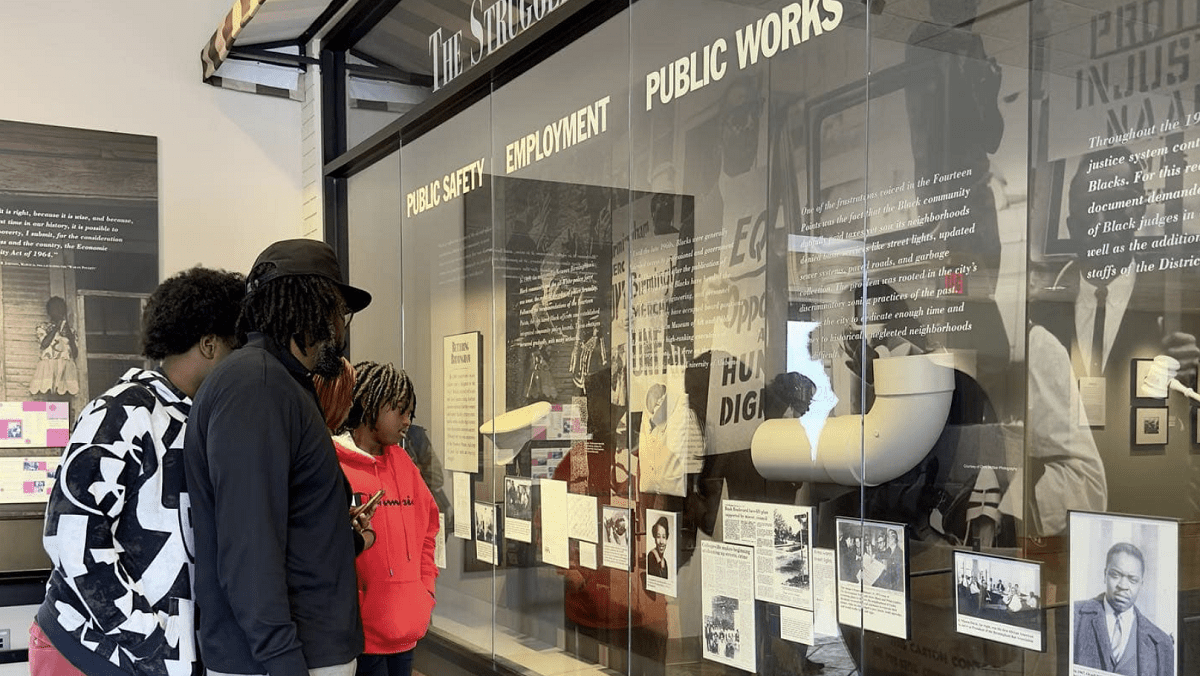 The Birmingham Civil Rights National Monument is a U.S. national monument located in the city of Birmingham, Alabama that commemorates the civil rights movement and honors those who fought for equality in the 1950s and 1960s. The site includes several buildings associated with key moments in the struggle, including Kelly Ingram Park, 16th Street Baptist Church, Bethel Baptist Church (A.G. Gaston Motel), and other sites important to African-American history in Birmingham during this time period. The park also contains an outdoor museum featuring historical exhibits about civil rights activists from Birmingham and around the country as well as educational programming for students
of all ages to learn more about civil rights history.
8. Old Cahawba Archaeological Park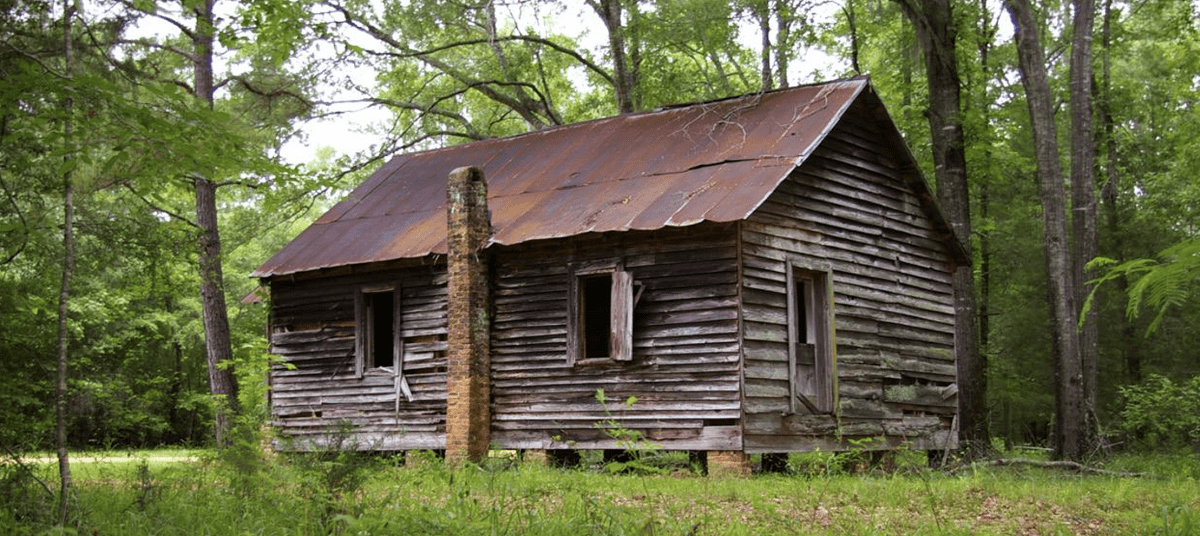 Old Cahawba Archaeological Park is a historic site located in Dallas County, Alabama. It was once the capital of the state during Reconstruction and served as a major river port on the Alabama River. The park contains many historical buildings and archaeological sites from this period of time, including an antebellum mansion, courthouse ruins, cemeteries, churches, and plantation homes.
Visitors to Old Cahawba can explore these remnants and learn about life during that era through interpretive displays and guided tours. The park also features nature trails for visitors to enjoy, as well as picnic areas with grills for cooking up some local favorites like black-eyed peas or fried okra. Birdwatchers will find plenty of opportunities too – over 200 species have been spotted here! With its rich history and natural beauty, Old Cahawba is a great place to visit if you're looking for something fun yet educational at the same time.
9. Heart Of Dixie Railroad Museum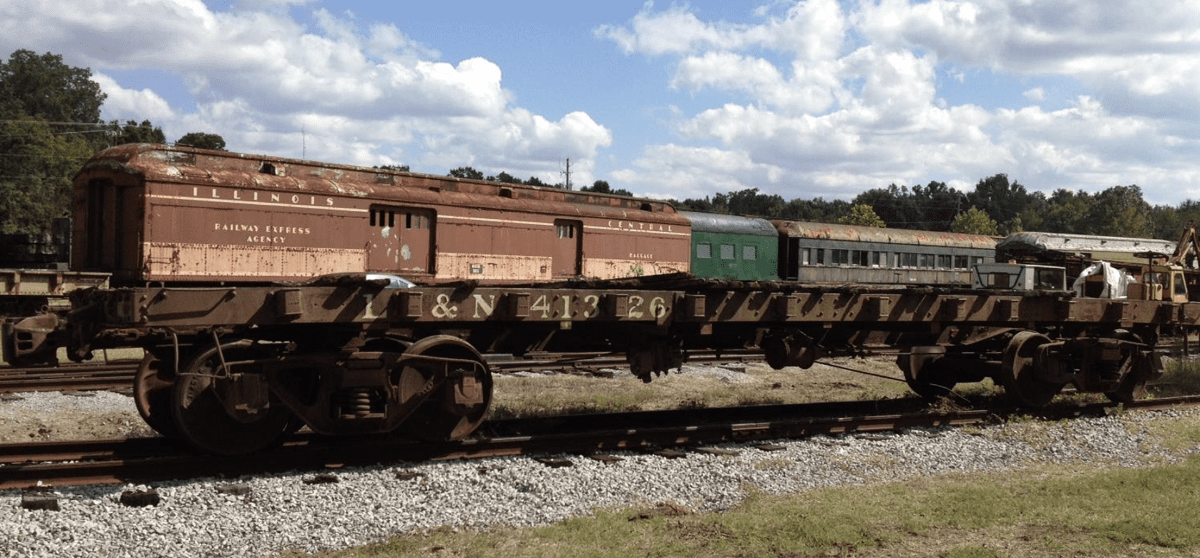 The Heart Of Dixie Railroad Museum is a unique and historic museum located in Calera, Alabama. Founded in 1977, the museum is dedicated to preserving the history of railroads in Alabama and throughout the south. The museum features a variety of exhibits that tell stories about railway travel, engineering feats and more. From vintage locomotives to one-of-a-kind artifacts from past railroad companies, visitors can explore all aspects of railroad history at this incredible site.
The main attraction at the Heart Of Dixie Railroad Museum is its collection of restored locomotives from different eras. Visitors can tour two full size steam engines – a 1902 Baldwin 2-6-0 Mogul and an 1899 Rogers 4-4T Consolidation – as well as several diesel engines dating back to 1932. In addition, there are many smaller pieces such as cabooses and boxcars on display for visitors to explore up close.
In addition to these impressive machines, the Heart Of Dixie Railroad Museum also offers educational programs for kids and adults alike that focus on various aspects of railway history such as safety regulations or how trains were used during wartime efforts. There are also special events held throughout the year like train rides or concerts featuring live music played by local bands while guests ride along on vintage cars pulled by an authentic steam engine!
Finally, no visit would be complete without stopping off at The Depot Gift Shop which has souvenirs ranging from books about trains to model kits so you can recreate your favorite locomotive right at home!
10. USS Alabama

The USS Alabama (BB-60) was a South Dakota-class battleship that served in the United States Navy during World War II. Commissioned on August 16, 1942, it was the fourth ship of its class and the second to be named after the state of Alabama. It saw extensive service in both the Atlantic and Pacific theaters during WWII, earning nine battle stars for her actions. In April 1943, while escorting convoys across the North Atlantic, she engaged German U-boats and aircraft on several occasions.
Later that year she supported Operation Husky—the Allied invasion of Sicily—by providing naval gunfire support against enemy positions ashore. In 1944 she took part in operations off Anzio and Normandy before transferring to the Pacific theater later that year to join Admiral William F. Halsey's Third Fleet for combat operations against Japan. She participated in numerous carrier strikes throughout 1945 before being decommissioned on January 9th 1946 at Philadelphia Naval Shipyard.
Today USS Alabama is permanently berthed as a museum ship alongside three other historic vessels at Battleship Memorial Park in Mobile Bay near Mobile, Alabama where it serves as an educational resource about WWII history and technology for visitors from around the world.
11. Tuskegee Airmen National Historic Site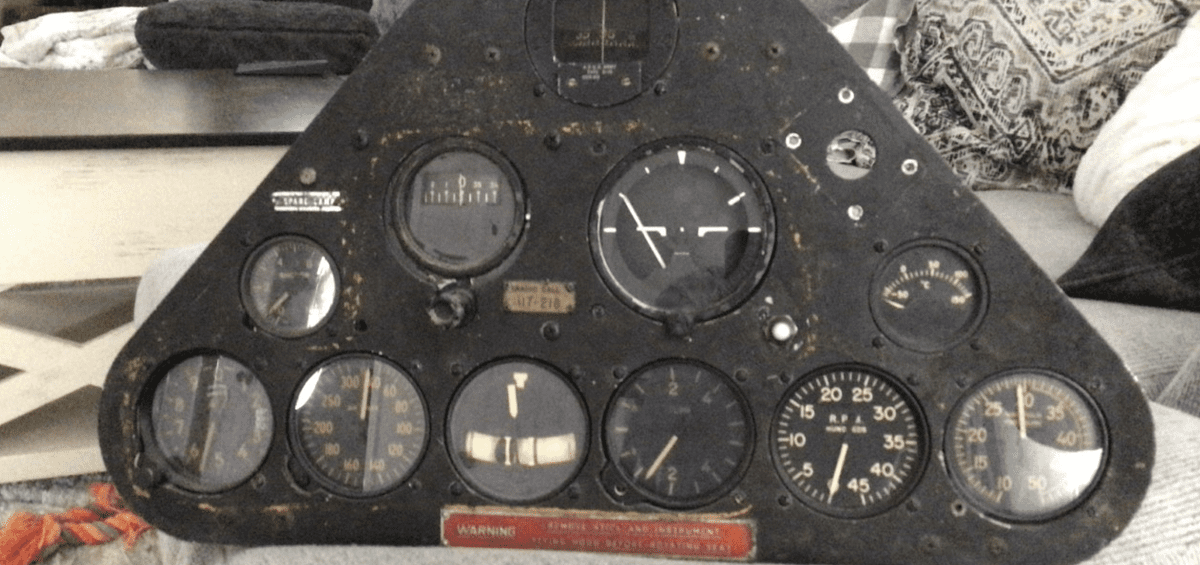 The Tuskegee Airmen National Historic Site is located in Alabama, USA. It was established to commemorate the accomplishments of the first African-American military aviators in the United States Armed Forces. The site includes a museum that features displays about the history and legacy of these pioneering airmen as well as an interactive flight simulator for visitors to experience what it was like to be a Tuskegee Airman. Additionally, there are outdoor exhibits such as restored aircrafts from World War II and other artifacts related to their service.
12. Barber Vintage Motorsports Museum
The Barber Vintage Motorsports Museum is a world-class museum located in Birmingham, Alabama. The museum houses the largest collection of vintage motorcycles and race cars in the world, with over 1,400 vehicles from more than 120 different manufacturers spanning across nearly every century since motorized transportation began. Founded by George W. Barber in 1995, it also houses an extensive library of books and documents related to motorsports history as well as a large collection of memorabilia from past races and drivers.
The facility itself is situated on 830 acres near Leeds, just outside Birmingham's city limits. It includes four miles of winding roads that are used for track days and other events throughout the year, along with two racing circuits: a 2-mile road course and a 0.8 mile karting circuit. The main building contains seven floors filled with displays ranging from pre-WWI bikes to modern superbikes; there is even an exhibit dedicated solely to Japanese motorcycles!
In addition to this impressive array of exhibits there are several interactive features such as computer kiosks where visitors can learn about specific models or view videos about famous drivers or tracks around the world. Outside the main building lies an enormous grassy area which serves both as a parking lot for visitors' cars but also home to various outdoor events including car shows and swap meets throughout the season – all while surrounded by stunning views of red rock formations that encircle the property like walls protecting its precious contents inside!
Additionally, there's even an onsite café serving up delicious food so you can take your time enjoying everything this fantastic destination has to offer without having worry about going hungry or thirsty during your visit!