Best Hiking Trails in Alabama
Alabama is well known for it's beautiful state parks and hiking trails. Every day you will see locals and tourist enjoying the thousands of miles of paths as they bike, walk, jog, or even ride on horseback. With a little bit of everything for any skillset, it's the perfect way to spend a day outdoors and being one with nature.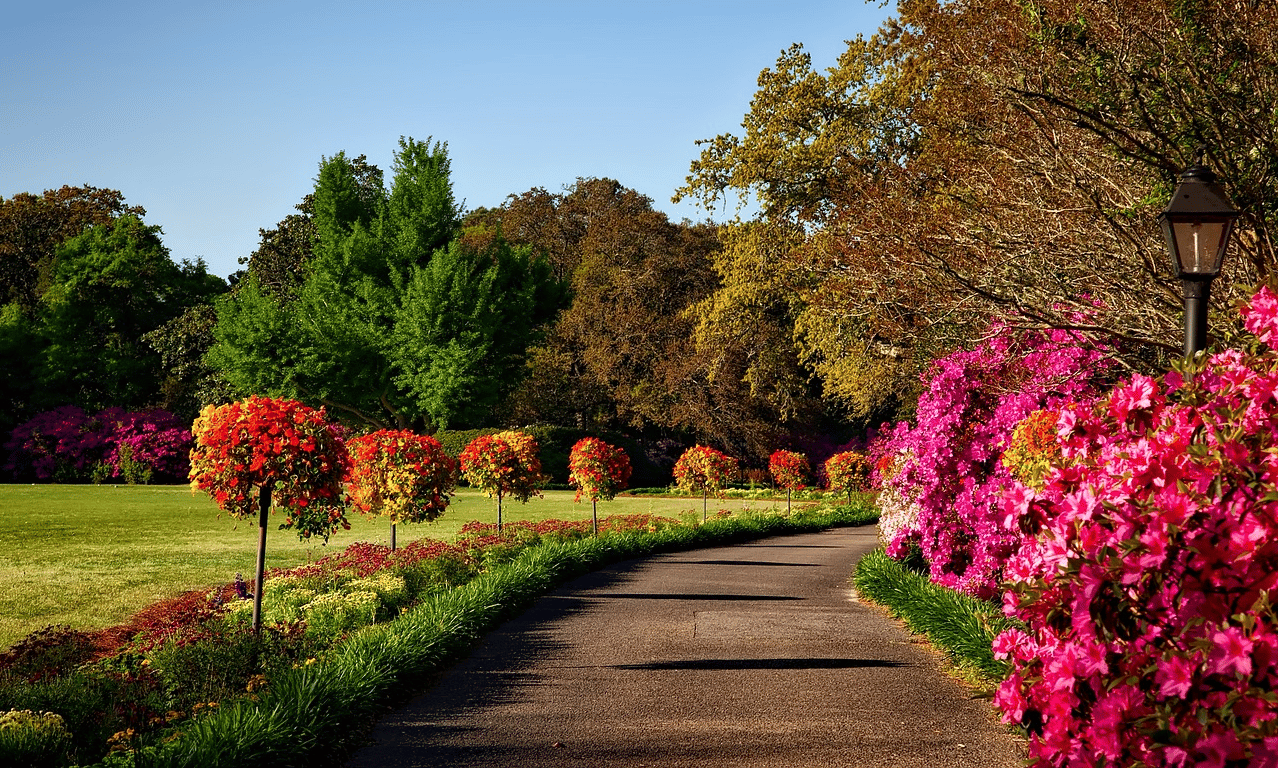 List of the Best Hiking Trails in Alabama
There are 1000s of options when it comes to finding a great hiking path to spend a few hours enjoying mother nature. However, because you may not be able to cover the entire state, here is a break down of some of the best trails in or near each city.
Hiking Trails in Alabama by City
Pinhoti National Recreation Trails
One popular trail is the Pinhoti National Recreation Trail which spans over 330 miles from its northernmost point near Ft Payne all the way down to Flagg Mountain near Birmingham. This trail takes hikers through some of Alabama's waterfalls, deep canyons, and breathtaking vistas. The trail also passes historical sites such as Chief Ladiga's home site at Little River Canyon National Preserve.
The Sipsey Wilderness is located in Bankhead National Forest and offers more than 25 miles of hiking trails with various difficulty levels ranging from easy strolls along creekside paths to strenuous climbs up rocky bluffs. While exploring this area you will find wildflowers blooming in springtime and brilliant colors during autumn foliage season; it truly is a sight to behold! There are several loop hikes available as well as opportunities for overnight camping if desired so be sure to plan accordingly when visiting this wilderness area!
Dauphin Island Trails
For those who prefer coastal hikes there are many scenic routes along the Gulf Coast beachfronts between Mobile Bay and Orange Beach/Gulf Shores areas that provide stunning views of both land and sea life alike – perfect for nature lovers! One particular spot worth checking out is Dauphin Island where visitors can take advantage of beachcombing opportunities or simply relax on one its many serene shores while taking in sweeping views across Mobile Bay towards downtown Mobile itself!
Cheaha State Park Trails
For those seeking out more challenging treks then look no further than Cheaha State Park which features two main hiking loops – Chinnabee Silent Trail & Odum Scout Trail – that ascend over 900 feet into stunning mountain top vistas overlooking nearby valleys below! Be sure not forget your camera because these panoramic views will surely leave any hiker breathless with wonderment…so don't miss out on them!! No matter what type of adventure you seek out there's bound be something special waiting just around every corner when it comes time explore Alabama's vast array hiking trails – so get ready set off into unknown today!!!
The state puts an extreme importance on it's vast park system of trails. In fact volunteers from all over help year round to help maintain and improve each park. As a quick guide, here is a breakdown on some of the hiking paths by region: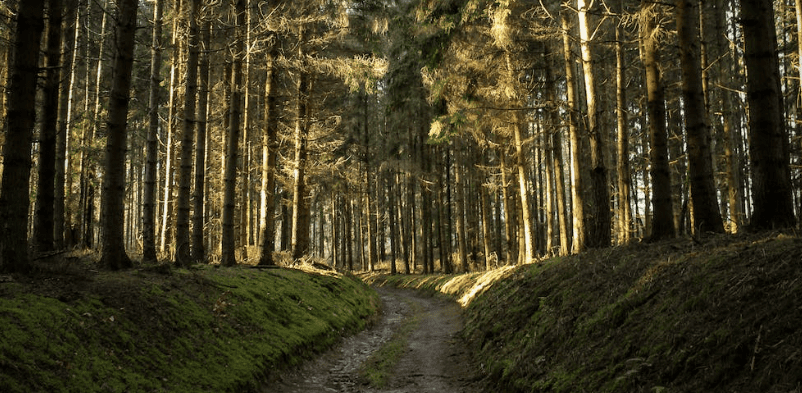 North Alabama
Guntersville State Park Trails
Provides both easy and moderate trails for your enjoyment. Guntersville State Park is a public recreation area located in Guntersville, Alabama. The state park covers 6,000 acres on the banks of Lake Guntersville and includes a beach, campground, nature trails, golf course and other recreational facilities. It also offers lake fishing opportunities for bass and crappie.
Desoto State Park Trails
Offers a boardwalk hike that many bikers use daily. DeSoto State Park is located near Fort Payne, Alabama. The park covers 3,502 acres and includes a variety of recreational activities such as camping, hiking, mountain biking, horseback riding, fishing in DeSoto Lake and Little River or canoeing down the river. The park also features an Olympic-sized swimming pool with water slides and a nature center which offers educational programs for visitors. This state park has something for everyone to enjoy!
Cheaha State Park Trails
8 mile look that has hikes for any skill set. Cheaha State Park is located in the Talladega National Forest of Alabama, and offers a variety of hiking trails. The park's highest point, Cheaha Mountain, is marked by Bald Rock overlook offering breathtaking views of the surrounding area. Other popular hikes include Pinhoti Trail which stretches for 33 miles through the woods along ridges and valleys; Skyway Loop Trail with its steep uphill climbs; Pulpit Rock trail for great views from atop a rock outcropping; and Chinnabee Silent Trail with its waterfalls and swimming holes.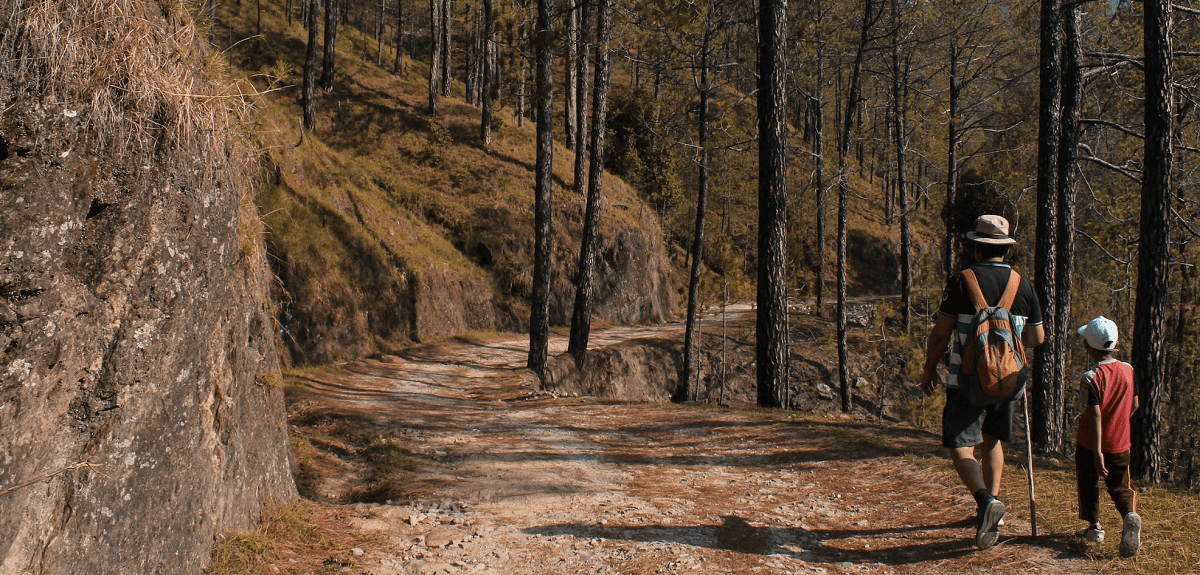 Central Alabama
Wind Creek State Park Trails
Not only are there hiking trails that take you down to the shores, but the park has an amazing 10 mile horseback trail. The hiking trails at Wind Creek State Park include:
Nature Trail – This 1.6-mile loop trail winds through a mixed hardwood forest, providing access to the shore of Lake Martin and some scenic views.
Pine Hill Trail – A 3.4-mile loop that takes hikers up Pine Hill and then back down to the lake level via a steep descent, passing by several small creeks along the way.
White Oak Trail – A 2-mile out-and-back trail with moderate elevation changes as it passes through old growth hardwoods near Lake Martin.
Cypress Point Loop Trail – An easy 0.7 mile loop, this trail takes hikers past one of the oldest cypress stands in Alabama and offers an opportunity to view wildlife such as deer and wild turkeys in their natural habitat.
Oak Mountain State Park Trails
One of the biggest parks in Alabama with over 52 miles of hiking and biking trails to explore. Oak Mountain State Park in Pelham, Alabama offers over 50 miles of hiking trails for all levels of hikers. From easy to moderate trails like the Red Trail and North Rim Loop, to more challenging routes such as the Double Oak Trail and Skyline Trail, there is something for everyone.
The park also features a variety of terrain including forests, rolling hillsides, lakeside views and rocky outcrops. With its diverse wildlife and scenery it makes a great place to explore nature on foot.
Lake Lurleen State Park Trails
A very popular local and tourist area with family activities to keep you entertained all day. There are four hiking trails at Lake Lurleen State Park. The longest is the 4-mile Red Trail, which circles the lake and offers spectacular views of the surrounding area.
There is also a 1.5-mile Blue Trail that goes through open fields and woodlands. The 0.75 mile White Trail takes hikers along an old railroad bed while the 0.25 mile Nature Trail winds its way through a variety of habitats including wetlands and hardwood forests. All trails offer excellent opportunities for bird watching and wildlife viewing as well as photography and nature appreciation.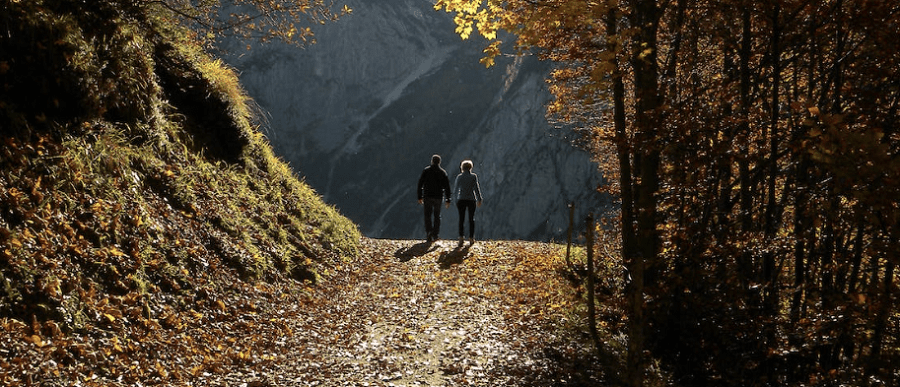 South Alabama
Gulf State Park Trails
One of the most popular trails to hike is the Hugh Branyon Trail with over 15 miles of exploration. Gulf State Park in Alabama features several hiking trails that span over six miles of terrain. These trails include the Hugh S Branyon Backcountry Trail, which is a 15-mile trail that takes visitors through sand dunes, wetlands and maritime forests.
Lake Shelby Trail, a 1.5 mile loop with views of the lake; and Cotton Bayou Nature Trail, a 2 mile loop with views of the bayou. The park also offers an ADA accessible boardwalk along the beachfront for people who may have difficulty navigating more strenuous hikes.
Frank Jackson State Park Trails
Although a rather easy trail, it's one of the most beautiful hikes on the island. The trails at Frank Jackson State Park are some of the most scenic and serene in Alabama. The park is located near the town of Opp, AL, and offers a variety of different hiking trails for visitors to explore. From easy strolls around the lake to strenuous hikes up hillsides, there is something for everyone here.
The Lake Trail is one of the more popular routes as it winds its way around beautiful Lake Jackson with views of cypress trees and wildflowers along the way. For those looking for a longer hike, try tackling one or all three sections of the Bear Creek Nature Trail which takes you through hardwood forests and over creeks before ending at an overlook that provides stunning panoramic views across Conecuh National Forest.
There are also several other shorter trails in this area where you can spot wildlife such as deer, turkeys, hawks, and even bears! No matter what your skill level may be, Frank Jackson State Park has plenty to offer when it comes to outdoor recreation activities like hiking.
Meaher State Park Trails
Another amazing boardwalk hiking trail along the delta. Meaher State Park is located on the western shore of Mobile Bay in Baldwin County, Alabama. The park offers over 6 miles of hiking trails that provide visitors with a variety of experiences as they explore the area's natural beauty. From short nature walks to more challenging hikes up hills and through forests, there is something for everyone at Meaher State Park.
The most popular trail at Meaher State Park is the Bluff Trail, which takes hikers along the bluffs overlooking Mobile Bay and provides stunning views from high above. Along this 1-mile loop trail, you'll find interpretive signs highlighting local wildlife and plant life as well as multiple benches for taking in the view or resting your feet.
Other trails include an easy 0.5 mile Nature Trail Loop winding through wetlands and hardwood forest habitats; a 3-mile Horseshoe Bend Trail featuring scenic overlooks along its route; a 1-mile Birding Trail perfect for birders looking to spot some feathered friends; and even longer routes like the 8-mile Longleaf Pine Loop, offering an opportunity to see one of Alabama's oldest ecosystems up close.
No matter what kind of experience you are seeking while visiting Meaher State Park, there are plenty of options available when it comes to exploring its beautiful hiking trails!
Some of our favorite hiking trails to explore in Alabama.


1. Monte Sano State Park – South Plateau Loop Trail
2. Lake Lurleen State Park – Dam Trail
3. Cheaha State Park – Bald Rock Boardwalk
4. Joe Wheeler State Park – Jimmy Sims Birding Trail
5. Chewacla State Park – For Pete's Sake Trail
6. Wind Creek State Park – Reunion Trail
7. DeSoto State Park – Waterfall Loop
8. Buck's Pocket State Park – Point Rock Boardwalk
9. Wind Creek State Park – Campfire Trail
10. Oak Mountain State Park – Blue Trail to Kings Chair Overlook
11. Gulf State Park – Eagle Loop Trail
12. Lake Guntersville State Park – Moonshine Trail
13. Lake Guntersville State Park – Butler's Pass
Why go Hiking in Alabama?
Hiking is an activity that has been enjoyed by people of all ages for many years. It's a great way to get out into nature, enjoy the scenery and explore new places. But beyond its recreational benefits, hiking can also be incredibly beneficial for your health and wellbeing. Here are just some of the reasons why you should consider adding it to your regular routine:
1. Improved Cardiovascular Health – Hiking is a great form of aerobic exercise which helps improve your cardiovascular system. The increased heart rate associated with walking up steep hills or trails can help strengthen your heart muscles over time, reducing blood pressure and improving circulation throughout the body.
2. Stress Relief – Being in nature is known to reduce stress levels significantly and this holds true when you go on hikes too! Taking in fresh air while surrounded by beautiful views can help clear away anxious thoughts as well as resetting one's mood after a stressful day at work or school.
3. Increased Strength & Stamina – Hiking involves using multiple muscle groups simultaneously which makes it an excellent workout for toning and strengthening different parts of the body such as legs, arms, back etc.. This type of exercise also increases stamina over time allowing hikers to go longer distances without getting tired quickly during their trips outdoors!
4. Improved Mental Clarity – When we take part in physical activities like hiking our brains get more oxygenated blood flow resulting in improved mental clarity & focus; making us better equipped to handle daily tasks & responsibilities more efficiently than before!
5. Weight Loss– One hour spent hiking burns about 400-500 calories depending on how intense it was; making it an effective tool for weight loss if done regularly enough (at least 3 times per week). So if you're looking shed some extra pounds then why not try going out on a hike instead?
6. Connect With Nature– A lot of us spend most days indoors staring at screens, but going outside allows us to connect with nature again; giving us much needed breaks from technology & helping restore balance between mind & body through interaction with natural elements.
7 . Socializing– Even though hiking is often considered a solitary activity there are plenty of opportunities available where one could join group hikes/tours around local parks, lakes, forests, mountains etc… Doing so would provide ample opportunities to meet new people and share experiences!