Best Hiking Trails in California
There aren't many states that have as much diversity and landscapes to conquer as California. From a morning stroll along it's miles of coastline to trekking in the wilderness of Big Sur, there is a little bit of something for any age and any skill set when it comes to to enjoy mother nature. We will break down some of our favorite areas throughout the state to enjoy a hike, but it will only be the tip of the iceberg.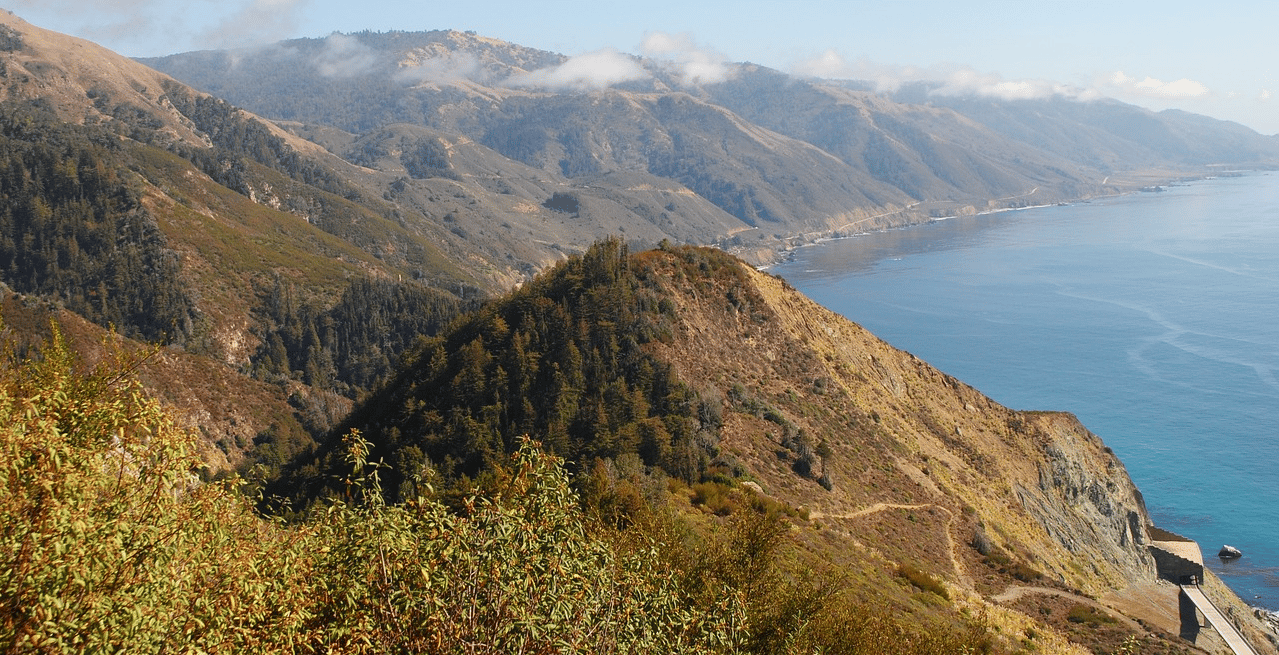 A few of the more popular hiking areas in California we recommend are:
Yosemite and it's wonderous glacier valleys and waterfalls
Majave Desert
Sequoia National Park with the highest peaks in the US
Big Sur offering amazing wilderness hiking adventures
Redwood National Forest with towering trees
Solstice Canyon
Of course there are thousands of other hiking trails throughout California and we suggest if you have the time, pave your own path and reconnect with mother nature. The best places to visit or ones nobody knows about. Good luck and happy hiking!
California hiking trails by city
Our Favorite hiking trails in CA
Bench Trail to High Peaks Loop
Bertha Peak Hike
Big Pine Creek North Fork Trail
Black Butte
Bluff Trail Hike
Bridge to Nowhere/East Fork San Gabriel River
Cabrillo National Monument
California Cascades + Trinity Alps
Canyon Creek Lakes
Canyon Creek Lakes
Castle Crags Dome Hike
Cathedral Lakes Trail
Chaparral Trail Loop Hike
Chimney Rock
Coastal Trail, Pantoll to Ridgecrest Blvd
Cresent Meadow
Cucamonga Peak
Cypress Grove Trail
Eastern Sierra
Feather Falls
Fern Canyon
Fortynine Palms Oasis
Four Mile Trail
Half Dome via John Muir Trail
Headlands to Creamery Meadow Loop
Icehouse Saddle via Chapman Trail
Independence Trail
Inspiration Point
Iron Mountain
Kanawyer Loop Trail
Kirk Creek/Vicente Flat Trail
Kortum Trail
Lake Sabrina Loop
Lake Tahoe + Northern Sierra
Lands End Coastal Trail
Lassen Peak
Mammoth Crest Trail
McCloud River Hike
Monarch Lakes
Mount Baldy Summit
Mount Hollywood Hike
Mount Islip Loop Trail
Mount Judah Loop
Mount San Jancinto via Marion Mountain Trail
Mount Tallac
Mount Whitney, Whitney Portal
Nevada Falls via Giant Staircase Loop
Nicholas Flat to Willow Creek Hike
North Grove Trail
Palomarin Hike to Alamere Falls
Potato Chip Rock, Mount Woodson
Ravine + Phantom Falls
Round Valley Loop
Rubicon Trail
Sierra Buttes
Silvercrest Trail
Skull Rock Nature Trail
South Tufa to Navy Beach
Southern California Mountains + Desert
Steep Ravine to Dipsea Trail Loop
Stout Memorial Grove
Table Rock
Temescal Ridge Trail Hike
Tokopah Valley Trail
Torrey Pine State Natural reserve
Yosemite, Kings Canyon + Sequoia National Parks