Washington, DC is well known around the world for being the capital of the United States, but many may not know all the amazing activities one can do in and around the area. Outside of historical monuments and iconic museums boasts some of the best hiking trails in the country. From easy trails that take you throughout the DC area to some more advanced hikes near DC to test the more experienced, there are endless outdoor adventures just waiting for you to explore. Below we list some of our most favorite hiking trails near DC.
Rock Creek Park – Washington, DC Hiking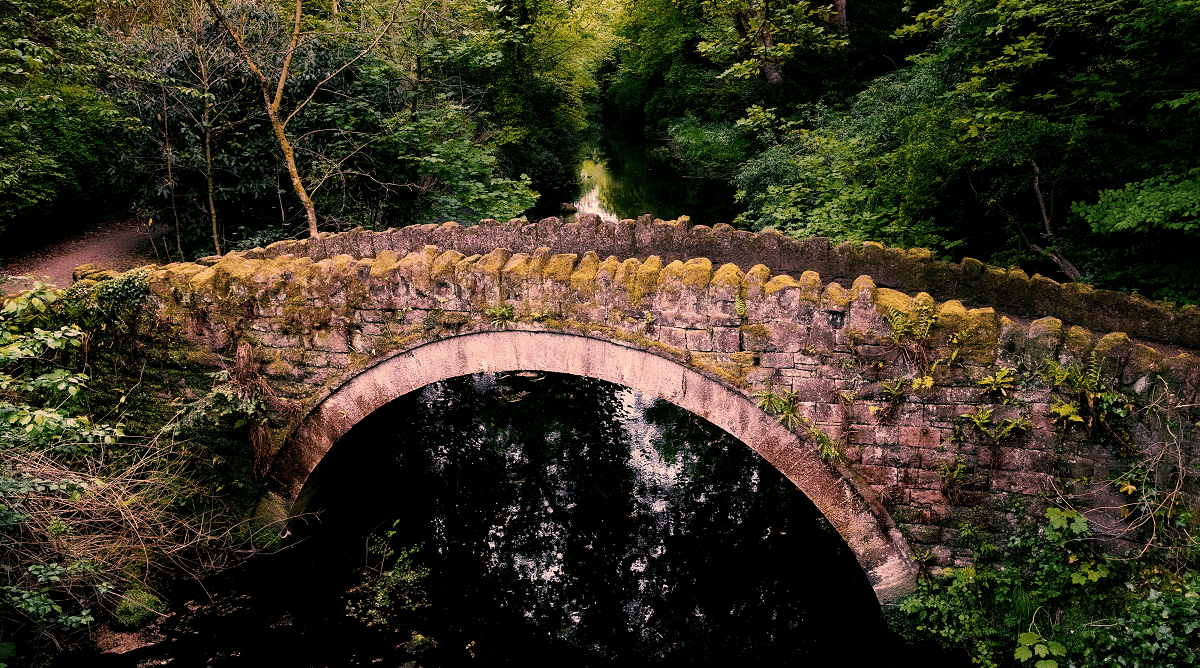 Length of Trail – Over 32 miles of various hiking trails and loops
Cost: Free
Location: 5200 Glover Rd, NW Washington, DC 20015
Phone: 202 895-6000
If you ask most locals where to go for a nice hike or stroll in the city, almost everyone will say Rock Creek Park. With over 2,000 acres, this national park is one of the oldest in the United States and has pathways that lead you all throughout the city as you explore different landmarks and historical natural wonders. There is almost too many things to see and do, but the peaceful wooded areas and breathtaking views will calm your nerves as you realize there is no wrong way to go during your hiking adventure.
Some of the more popular attractions we recommend are the Miller Cabin, Pierce Mill Gristmill, and Rolling Meadow Footbridge. There are free tours that will guide you throughout your adventure if you aren't sure how to make the most of the day. One of the most popular is a 2.75 mile loop that begins and ends and Pierce Mill Gristmill. It's roughly a 2 hour hike where you take the Western Ridge Trail over Boulder bridge and to the Mountain overlook. It's a very scenic and historical tour where you learn about the old capital area. If you only have a few hours to kill, this is the perfect hiking trail in DC.
Another very popular trail which is roughly 9 miles long is the Western Ridge trail. It will take you several times near the creek and up to the highest elevation of the park. There are areas which are pretty secluded and give you the feeling like you are one with nature.
There are both dirt and paved trails for bikers, hikers, and joggers. Rock Creek Park has a little bit everything so be sure to check out this top hiking spot in Washington, DC.
Theodore Roosevelt Island – Washington, DC Hiking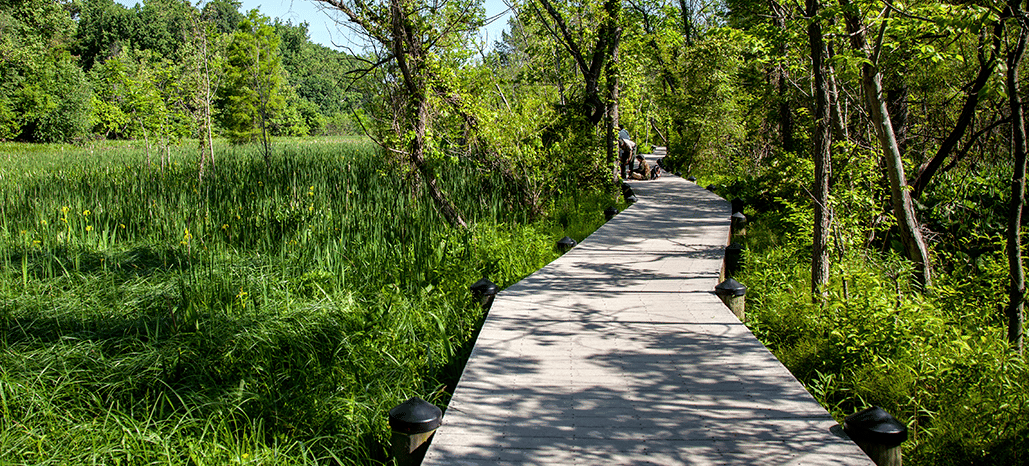 Length of Trail – 1.5 Miles
Cost: Free
Location: 700 George Washington Memorial Parkway McLean, VA 22101
Phone: 703 289-2500
Along the Potomac River in the heart of Washington, DC is Theodore Roosevelt Island. This easy hiking trail is quite popular for both tourists and locals as it offers a great hour of enjoyment as you cross boardwalks, marsh areas, and even forested parts all within the DC city limits. Within the mile and a half loop you will see many different types of wildlife as well as people walking or jogging with their dog.
The location of Theodore Roosevelt Island is what makes it such a popular attraction within Washington, DC. There is public parking if you want to drive there or one can take public transportation. Once you arrive their is a scenic bridge to cross before arriving at the island to start your adventure.
Kingman Island – Washington, DC Hiking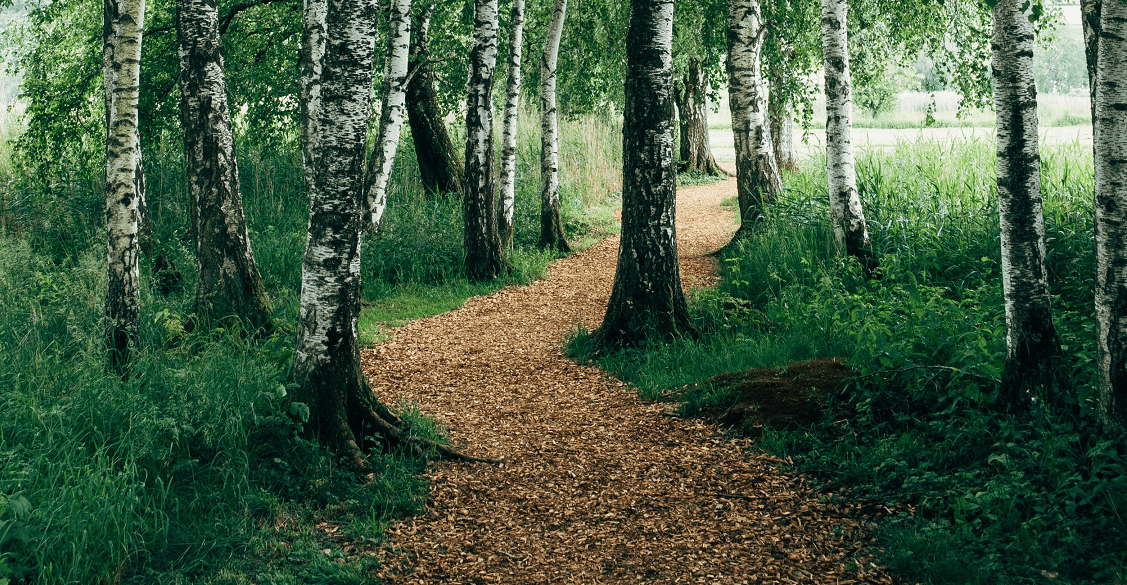 Length of Trail – 1.5 Miles
Cost: Free
Location: 575 Oklahoma Ave NE Washington, DC 20002
Phone: 202-488-0627
There are actually two different islands for you to hike near DC called Kingman and Heritage. This 40 acre area was man made after dredging the Anacostia River and offers several easy hiking paths to make the perfect day trip. It's not as visited as most hiking trails and the seclusion is often preferred. If you have a couple hours we definitely recommend enjoying this relaxing family and dog friendly hike near the city of Washington, DC.
You can access Kingman Island by either taking a one mile hike from RFK Stadium or using a bus heading over Benning road.
Mount Vernon Trail – Washington, DC Hiking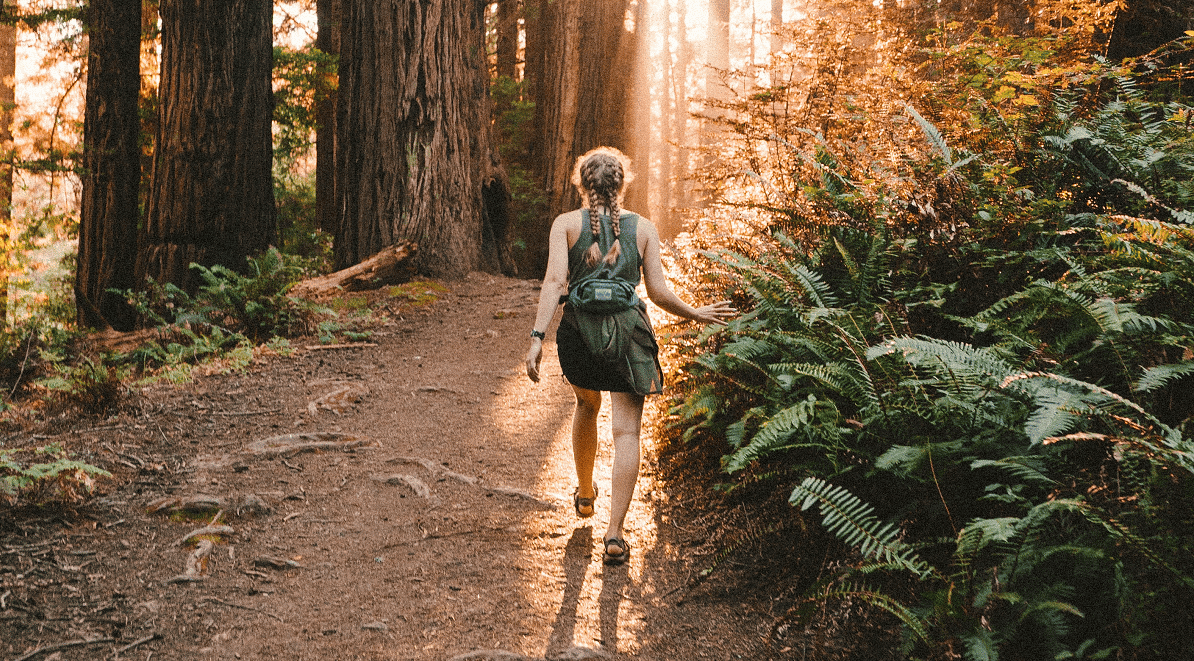 Length of Trail – 18 Miles (Various shorter routes)
Cost: Free
Location: 700 George Washington Memorial Parkway McLean, VA 22101
Phone: 703 289-2500
Trail Map: Mount Vernon Trail Map
You will find many local visiting Mount Vernon Trail for it's scenic views of Washington, DC while enjoying a day getting to learn about this history of where George Washington was born. As it's one of the longer hiking and walking areas near DC, you will see more bikers completing the loop while families and walkers tend to opt for shorter paths, while still enjoying a day in the sun. If you make the entire trek you will end up at Theodore Roosevelt Island which has some amazing hiking paths of their own.
National Arboretum – Washington, DC Hiking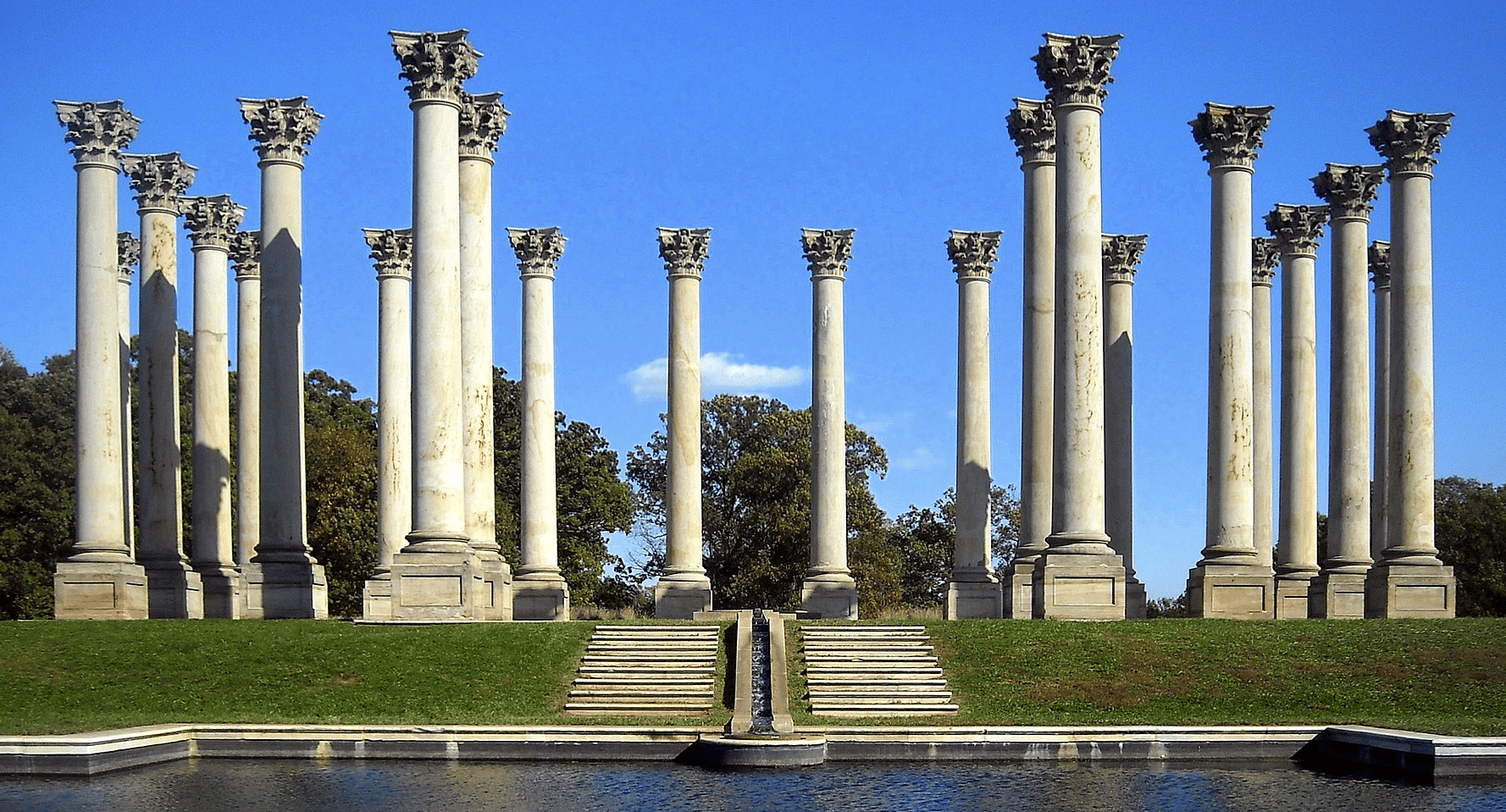 Length of Trail – 2 to 8 miles depending on route
Cost: Free
Location: 3501 New York Ave NE, Washington, D.C., DC 20002
Phone: (202) 245-2726
As one of the more relaxing and scenic hikes in DC, the National Arboretum is home to the Capitol columns, beautiful gardens, and forested areas to give you a little bit of everything as you walk around the grounds. Surprisingly it's not as popular as other hiking trails which makes it one of our favorite places to go when trying to get a little peace from the real world.
With several different options depending on how far you want to walk, run, or bike, the National Arboretum has many options for all levels ok people. Each path does give a brief history lesson on the area, but unlike other nearby trails it also focuses on education around the local trees and plants. In the fall time the cherry blossoms come to life and sitting on a nearby park bench taking in the views is one of the best ways to spend a day outside.
Little Devil's Stairs – Washington, DC Hiking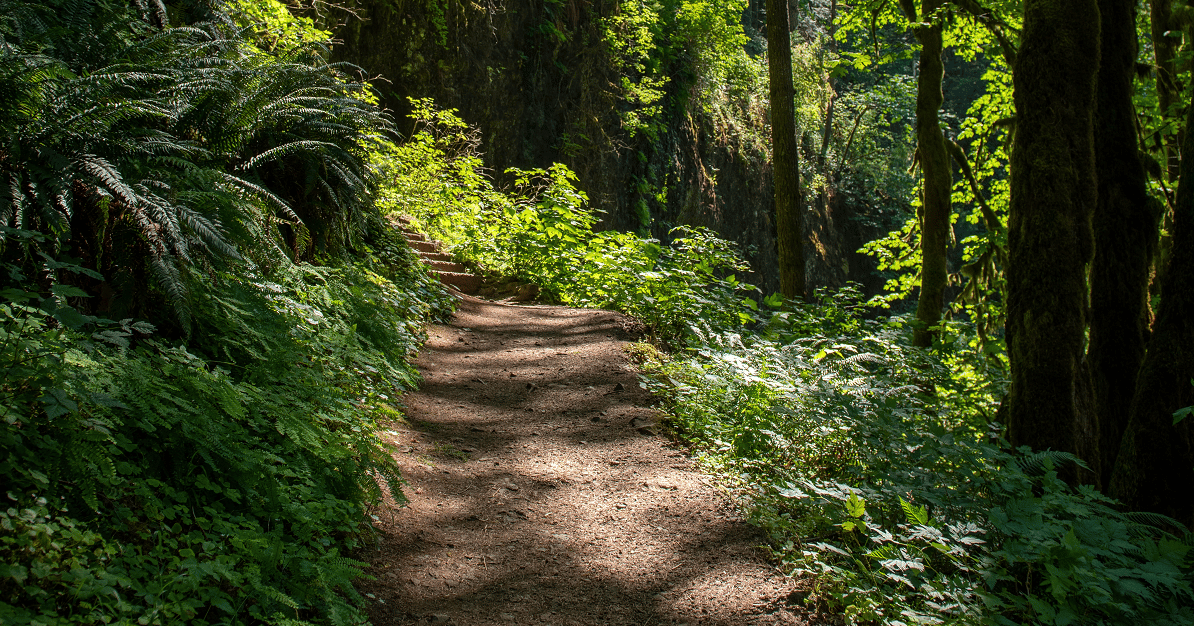 Length of Trail – 5 miles
Cost: Fee
Location: 3655 U.S. Highway 211 East Luray , VA 22835
Phone: 540 999-3500
Before we get back to hiking trail in Washington, DC, we wanted to throw in a quick curve ball and cover one of the best hikes near the city. Located in Shenandoah National Park, Little Devil Stairs is definitely for the more experienced hiker, but has by far the best views out of any of our recommendations. The five mile loop will have you pass waterfalls, streams, boulder areas, and a lot more as you enjoy breathtaking views of the Blue Ridge Mountains.
Most of the hiking trail is fairly moderate, but the steepness of some parts as well as boulder area can get technical and requires a little more experience. You will often see people with trekking poles to help navigate some areas. Take your time, bring some water and snacks, and enjoy one of the best hiking trails near DC.
Once you enter Shenandoah National Park, there are some signs to get to Little Devil Stairs. Basically you will take the yellow blazed path down Keyser Run Fire Road. Park in the designated area head towards the blue blazed trail path to begin your adventure.
Scotts Run Nature Preserve – Washington, DC Hiking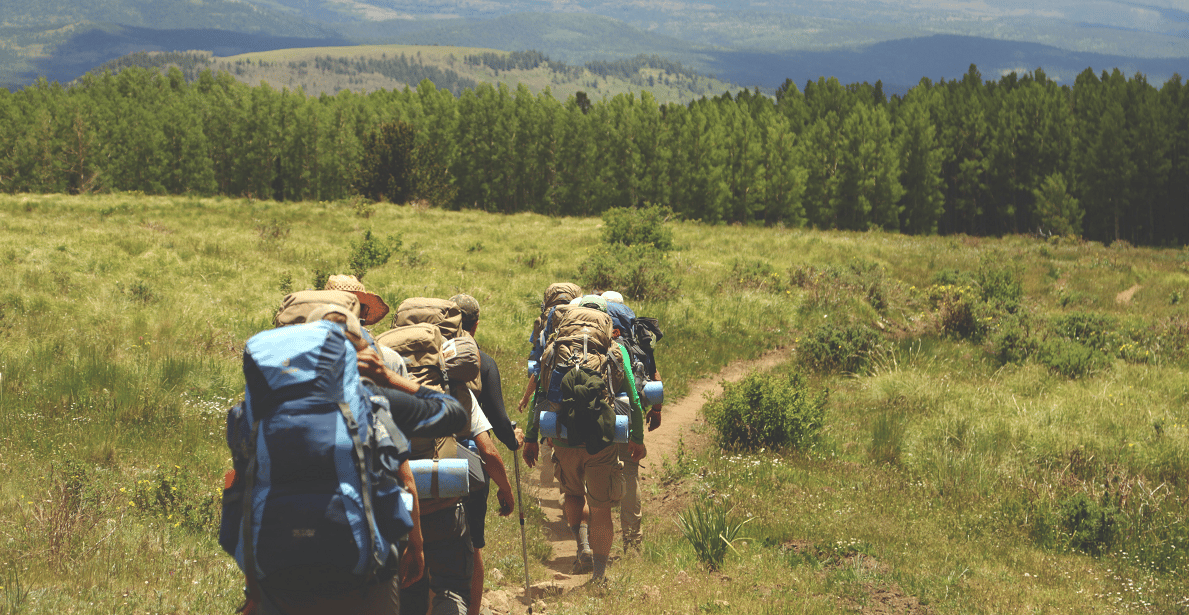 Length of Trail – 2 miles
Cost: Free
Location: 7400 VA-193, McLean, VA 22102
Phone: (703) 759-9018
For those looking for a little more adventure, this hiking trail near DC even has a breathtaking waterfall as a reward. Scott's Run offer an easy hike through the wilderness to the closets waterfall you'll find near Washington, DC. It is unfortunately not close enough to the city to walk there, but a short drive or even an uber will get you to the destination.
The trail is pet friendly and a very scenic tour as you cross a stream, go up and down a few hills, and eventually arrive at the viewing area of the waterfall. It can be pretty popular during the spring thru fall months so try to go early in the day to avoid any crowds. This is one of our favorite hikes near dc for it's accessibility and scenic landscape.
Chesapeake and Ohio Canal Trail – Washington, DC Hiking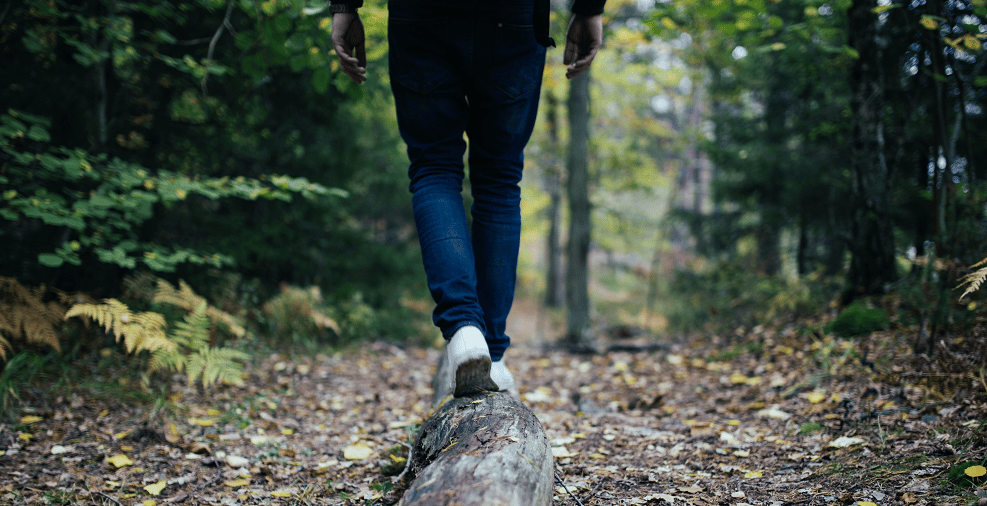 Length of Trail – Varies drastically
Cost: Fee
Location: 142 W. Potomac St. Williamsport , MD 21795
Phone: 301-739-4200
The claim to fame is offering over 180 miles of places to adventure and hike. Of course you won't be able to cover that in a day or most likely a week, but this historical area with hikes along the canal as you take in views is well worth the trip. The hiking near DC is roughly a 30 minute drive away where most go in the fall months to enjoy the changing of colors.
We highly recommend you hike along the canal to get a glimpse of antique boats and locks that still float alongside the canal. Also head towards the Great Falls boardwalk to grab picturesque views of the falls on the Potomac River. There are so many sights and places to visit , you may find yourself coming back a few times. Happy Hiking!
Whiteoak Canyon – Washington, DC Hiking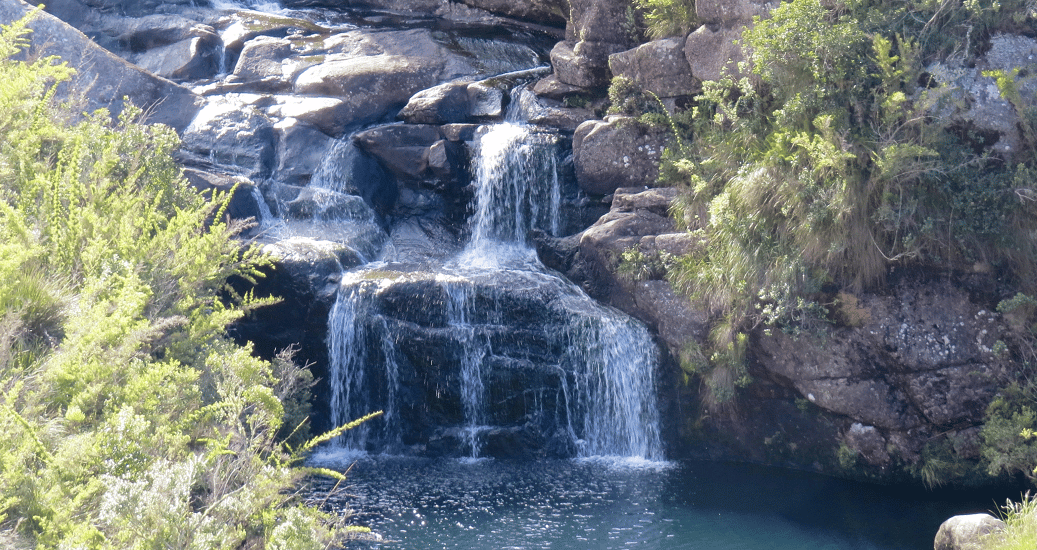 Length of Trail – 7 Miles
Cost: Fee
Location: 3655 U.S. Highway 211 East Luray , VA 22835
Phone: 540 999-3500
If you like waterfalls, then Whiteoak Canyon near Washington, DC is the perfect hike for you. With eight different waterfalls for you to enjoy, this moderately difficult trail will wind you through Shenandoah National Park as you pass through forest, streams, and as mentioned waterfalls. Many travelers who come to Washington, DC put this on their bucket list of places to visit due to the breathtaking views. In the fall months it becomes even more beautiful as the leaves change colors. Happy Hiking!
Other hikes near Washington, DC worth visiting
Dark Hollow Falls
Maryland Heights Trail
Old Rag
Loudoun Heights
Sugarloaf Mountain
Billy Goat Trail
Wolf Rock & Chimney Rock
Map of hiking trails in and near Washington, DC