Best Places to Hike in Portland, Oregon
There aren't many states where hiking is a common weekend getaway. Oregon is one of those states and the city of Portland are die hard fans. Not only are there hiking trails all throughout the city (5,000+ acres- 80 miles), but right on the outskirts one can head off into the wilderness for a day of adventure. There are endless possibilities on hiking in or near Portland. We have tried our best to give you some of the top trails to explore.
Map of Hiking Trails in Portland
Washington Park Loop Hike – Hiking in Portland
Length of Trail – 4 miles (many various loops)
Cost: Free
Location: 4033 SW Canyon Rd, Portland, OR 97221
Phone: (503) 319-0999
Located near the Oregon Zoo, Washington Park is probably the most popular attraction within the city. It's hosts several amazing areas such as the Hoyt Arboretum and Rose Garden. Thousands of people visit daily and with the hiking trails to guide you through the park, it had to make our list of places to go.
The best trail is Wildwood and starts near the Vietnam Veterans Memorial. It will take you on both a scenic and historical path through the arboretum, Japanese Gardens, and back down towards the starting area. With all the local culture and history attractions, many will spend at least a half day hiking along the pathway and stopping frequently to take in the sites. There are even several museums you can visit on your journey for a history lesson on the great city of Portland.
Latourell Falls – Hiking near Portland
Length of Trail – 2.5 miles
Cost: Free
Location: 902 Wasco Avenue, Hood River, OR 97031
Phone: (541) 308-1700
For the more adventure seekers, head off towards the Columbia River Gorge where there are endless trails to explore. This scenic landscape is host to one of our favorite hikes near Portland as you make your way to Latourell Falls. This waterfall is one of the closest you find near Portland making it a very popular destination for both locals and tourists. The breathtaking views as the water plummets over 200 feet all while surrounding by mother nature gives this hiking trail high marks on our list.
Most people like to start the hike by parking at Guy Talbot State Park. There is a great picnic area set up at the start of the trailhead which many use before and after their adventure. It's roughly a mile hike to the waterfall with a little more than 500 feet in elevation. It's a rather easy trail to follow and all ages can make the trek.
If you plan on spending a full day in the area, there are some other amazing trails to check out such as Eagle Creek which offers another waterfall adventure. Happy Hiking!
Pittock Mansion Hike – Hiking in Portland
Length of Trail – 2.5 miles (5 mile loop)
Cost: Free
Location: 2960 NW Upshur St, Portland, OR 97210
Phone: (503) 823-7529
Looking to stay in the city of Portland? Pittock Mansion hike located in Lower Macleay Park may be the perfect hiking trail for you. The 5 mile loop is an iconic piece of Portland as it navigates you through the streets of the city while also having you enter a small forest and then back into the urban life. During your travels there are countless landmarks and historical attractions for you to enjoy before arriving at the mansion (tours available) making this an extremely popular hike for those looking for something to do for a day.
You don't have to travel very far to begin this hiking adventure. Lower Macleay Park trailhead can be accessed by either walking or public transportation. As you begin your hike, you will soon be taken into Forest park and onto Wildwood Trail which makes you feel like you are in the wilderness with its lush vegetation and tall trees. Shockingly the trail will take you up almost 1,000 feet in elevation before accessing Upper Macleay Park. The locals will recommend you make a quick pit stop along your way to the Audubon Society where you can see local wildlife conservation efforts. As you finish your hike you will easily spot the Pittock Mansion where you can enjoy another few hours learning the history of the area. Happy Hiking!
Marquam Trail – Hiking in Portland
Length of Trail – 2 miles
Cost: Free
Location: 1120 SW Council Crest Dr, Portland, OR 97239
Phone: (503) 823-7529
Overlooking the Cascade Mountain Peaks lies several amazing hiking trails to explore. Near Portland, Oregon, Council Crest Park is one of the highest elevation areas around the city. The hike itself winds its way up to the top where there once was an amusement park. We love this trail for it's 1,000 ft elevation change with a rewarding scenic view at the top. You may want to practice your piano skills as there is one waiting at the top for those with a musical talent.
Most hikers like to start at Marquam Nature Park trailhead. If you aren't up for the someone grueling hike to the top, there are several other hiking trails that also begin at this location. But for the brave, enjoy the two mile uphill battle as you trek through forest and even some local neighborhoods. Once you reach the top, make sure to stay until sunset to get the best possible scenic views of the great city of Portland. Happy Hiking!
Blue Loop Trail – Hiking in Portland
Length of Trail – 3 miles
Cost: Free
Location: SE 60th Ave &, SE Salmon St, Portland, OR 97215
Phone: (503) 823-7529
Situated on the eastern side of Portland lies Mount Tabor Park. Once an active volcano (long long time ago), now is a place for locals and tourist to hike, bike, and play backyard games. On certain days you'll even see soap box derbies. Within the park lies several great hiking trails, once which is near the top of our list called the Blue Loop Trail.
The entire parks sits on roughly 200 acres with the trail encompassing the park. As you make the hike you'll pass two reservoirs, climb sets of stairs, and enjoy several popular and historical landmarks that tell the story of Mount Tabor Park. If that doesn't sell you, the summit has some amazing views of the Portland skyline which light up in the evening. We highly recommend checking out this amazing trail the next time you are in the Portland area. Happy Hiking!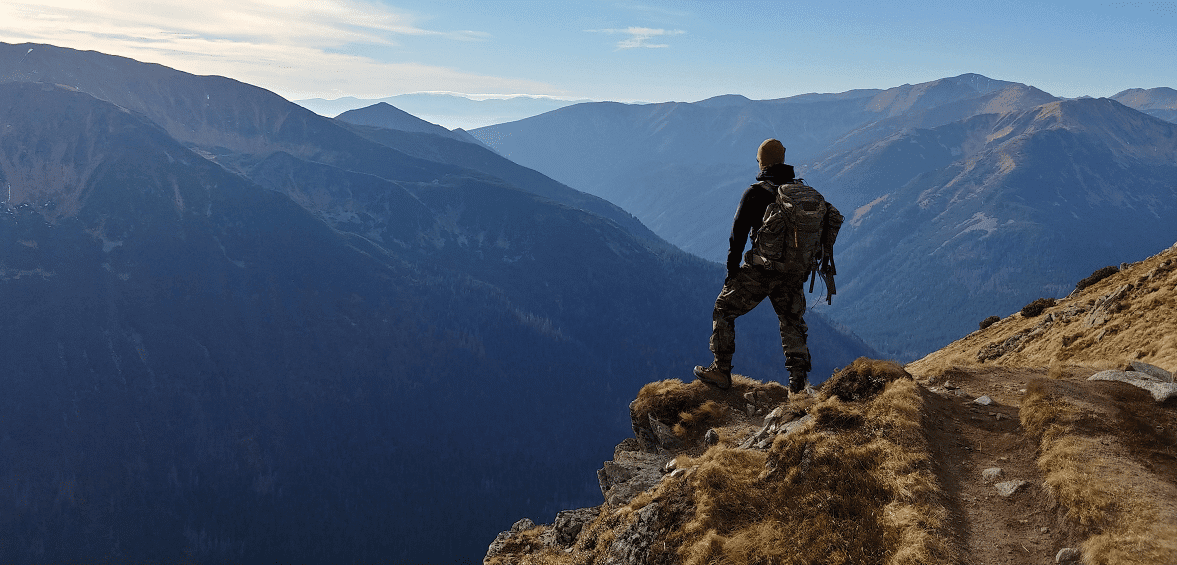 Maple Trail Loop- Hiking in Portland
Length of Trail – 8 miles
Cost: Free
Location: 833 SW 11th Ave, Portland, OR 97205
Phone: (503) 223-5449
The city of Portland is well known for being surrounding by wilderness and national parks, but did you know there is almost 5,000 acres you can explore? Forest Park is considered an urban forest as it sits right on the outskirts of the city limits. Through public transportation you can go from downtown city life to being one with mother nature all in a matter of minutes. The park features over 80 miles of exploration with the Maple Trail Loop being one of our top favorite.
It helps to know that Wildwood Trail is the main hiking loop within the park where most other trails tend to branch off of. It spans over 30 miles so if you get turned around follow signs for Wildwood. There are countless amount of hiking trails and loops with some extremely secluded and others like Maple Trail which are very popular. What makes this such a popular trail is the types of trees you'll see along your journey. From the start you'll see the tallest trees the park has to offer as well as Douglas firs, Big Leaf Maples, and Red Alders. It's one of the best hikes for it's accessibility and scenic views. Happy Hiking!
Tryon Creek State Natural Area Trail – Hiking near Portland
Length of Trail – 8 miles
Cost: Free
Location: 11321 SW Terwilliger Blvd, Portland, OR 97219
Phone: (800) 551-6949
Just a short drive from downtown Portland lies another amazing hiking trail for locals and tourists to enjoy. Situated within Tryon Creek State Natural Area is home to several trails that are very popular with equestrians. Several of the paths are gravel packed allowing horses to trot on a 3 mile loop while hikers and joggers can enjoy various other trails. What makes this area so popular is the wildlife you will encounter which isn't as common to closer hiking trails near Portland.
Several other amazing hiking trails near Portland, Oregon
The Eagle Creek Trail
Mountain View Trail
Bluff Trail
Four T Trail