We do want to mention before reading further that Circle Hot Springs Resort is currently closed and up for sale. For only 2 million dollars you can own your own natural springs, although you may need another million for renovations. Well worth it!
Circle Hot Springs near Fairbanks, Alaska
If you find yourself traveling to remote destinations in Alaska, then we have the perfect attraction for you. Circle Hot Springs, located 100 miles north of Fairbanks, is home to quite the interesting resort for you to explore. Founded back in the 1800's, the resort became a premier place for miners as Circle City boomed with the thought of striking it rich in Gold. Over time mining slowed down as other areas of Alaska proved to be more lucrative, but that didn't stop many locals from still enjoying a good soak in the natural mineral waters after a long day in the freezing cold.
The Olympic size hot springs pool stays pumps in almost 4,000 gallons of fresh water daily at 139 degrees Fahrenheit, giving the pool new minerals for you to soak in every day. Even then the resort had to sometimes use chlorine with the amount of people who visited.
Cirlce Hot Springs Lodging/Camping
Ketchum Creek Campground is the closest area to set up shop for the night. Roughly 6 miles from the springs, it offers 12 different campsites and includes amenities such as firepits, tables, and toilets.
Cirlce Hot Springs Ghosts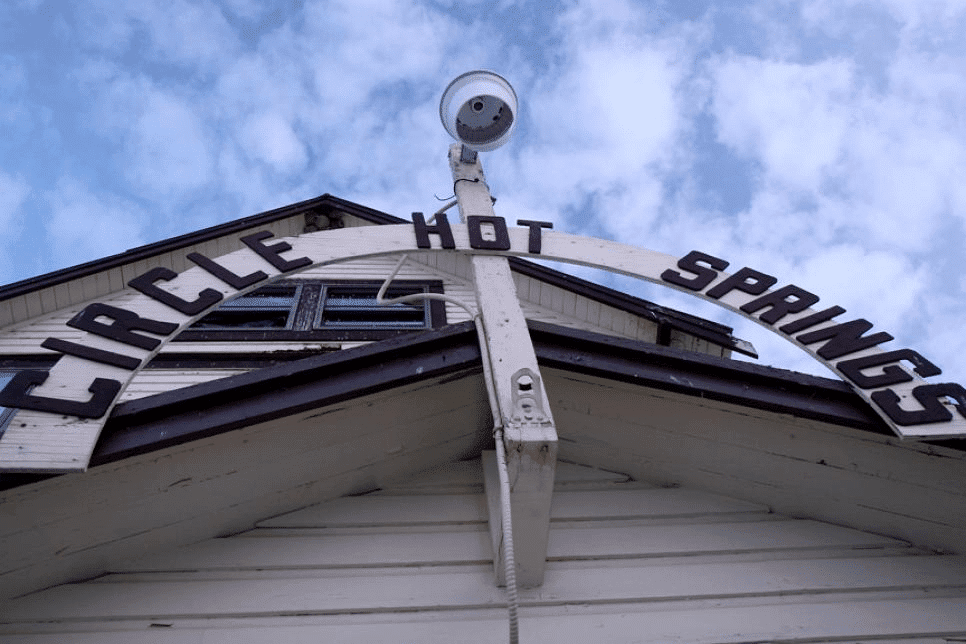 If enjoying a soak isn't your thing, then maybe the paranormal activity in the area will attract you to this place. The wife of William Great is thought to still roam the halls of the resort and many ghost hunters have claimed to have felt and even heard her presence. Many to this day enjoy visiting the area is hopes to speak to the dead.
Getting There
Traveling to Circle Hot Springs is fairly easy. You can access the resort by taking Steese Highway by car or fly in to the Springs Airport.
Circle Hot Springs is located at 65°29′ N, 144°38′ W.