Arkansas is a state that takes pride in its two nicknames; the "Natural State" and the "Land of Opportunity". But you probably won't expect it to be full of fun and exciting amusement parks. This is one of the many reasons why tourists and visitors have listed Arkansas as their favorite destination during the summer holidays.
Many also consider it to be an affordable place to visit — no matter where you go, there's an adventure to be found without having to break the bank. So be sure to get your friends and family together and make the most this state has to offer. Below, we've gathered the best amusement parks you can visit in Arkansas along with helpful tips for your trip.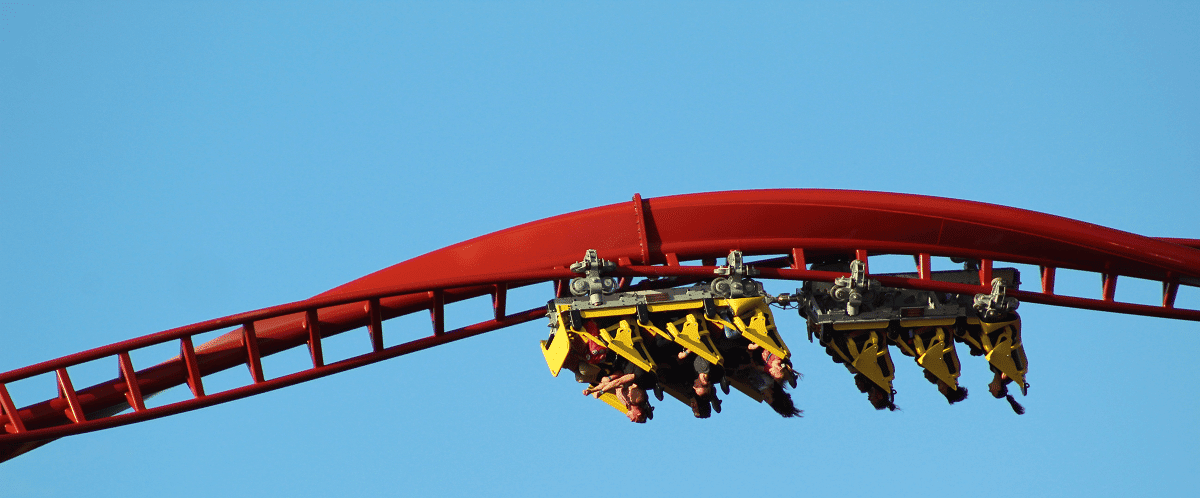 Map of Theme Parks in Arkansas
Best Amusement Parks in Arkansas
These are the most popular amusement parks in Arkansas that you need to experience if you love cheap thrills:
Fast Lane Entertainment, Lowell
Since it opened on July 1, 2008, Fast Lane Entertainment has experienced continuous growth, where it eventually reached its current size. This 75,000 sq. ft. entertainment complex features a wide range of activities where you'll find a restaurant, an arcade, a bowling area, a laser tag area, and 10 event rooms. As such, it has become a popular place for birthdays, business getaways, and even school field trips.
Fast Lane Entertainment lives up to its name, where you can enjoy a lot of different ways to have fun and be entertained. Below is a list of their available activities, along with their prices:
Power Alley Bowling: Prices start from $4.00 per person per game from Sunday to Thursday
Play Structure: Prices start from $8.00 per person from Monday to Friday (kid's meals are included before 2 PM) for children 12 years and under
Laser Tag: Prices start from $8.00 per person
Spin Zone Bumper Cars: Prices start at $6.00 per person per round; patrons must be at least 36 inches tall to ride
Python Pit Roller Coaster: Prices start at $6.00 per person per round; patrons must be at least 36 inches tall to ride
Hologate Virtual Reality: Prices start at $8.00 per person per round from Sunday to Thursday
Dixieland Arcade: Be sure to get a Fast Fun Card and add load to it through their kiosks to make the most out of your time at Fast Lane Entertainment
Fast Lane Entertainment also accommodates reservations & group events, simply call on 479-659-0999. They also accept reservations for events and gatherings and are usually open from Sunday to Thursday from 10:00 AM – 12:00 AM and on Friday to Saturday from 10:00 AM – 2:00 AM.
Address: 1117 N. Dixieland St. Lowell AR 72745 | Phone: (479) 659-0999 | Website: https://www.fastlanebowl.com/
Funland Amusement Park, North Little Rock
Its name perfectly summarizes the kind of experience that people can expect to have during their stay and guarantees that you will have a memorable holiday. Be sure to take the kids with you to enjoy the many rides available at Funland Amusement Park. Don't let this small, family-style amusement park fool you — it has a lot to offer and can provide your kids with hours of joy and fun.
While there are many classic rides for children here, there are also options for the big kids at heart that are sure to get the adrenaline pumping. Below is a list of the rides available for visitors as of writing:
Zamperla Mini Jets
Tubs of Fun
Train
Wildcat Mini Coaster
Eli Bridge
Space Shuttle
Helicopters
Lil Eli Ferris wheel
Butterfly
Car Carousel
Carousel
This amusement park is also available for a reservation should you wish to celebrate birthdays and other events at reasonable rates. The park will be open from April 2, 2022, through October 31, 2022, in observance of the pandemic. They also accept appointments on Fridays to accommodate for schools, groups, or summer camps.
Funland is open on Saturdays from 10:00 am – 7:00 pm and on Sundays from 1:00 pm – 6:00 pm. Tickets start from $2.00, while unlimited ride passes for one day are available for $12.00. Season pass tickets are also available for $40 per person or $100 for a family of four. Additionally, they also offer special event tickets during select holidays, which cost $5 per person and the pavilion is also available for rent.
Address: 25 Funland Drive, North Little Rock, Arkansas | Phone: 501-753-7307 | Website: https://www.nlrpr.org/cms/one.aspx?objectId=98558
Magic Springs and Crystal Falls, Hot Springs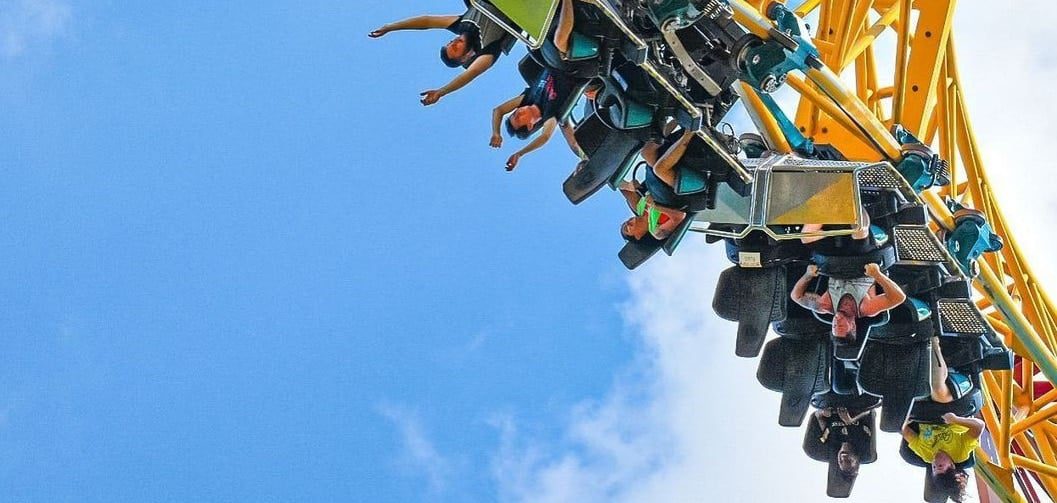 This popular water park has been around since the 80s and is still as lively and exciting today as it was when it first opened. One of its most famous attractions is Splash Island — over four stories tall, it offers 10 water slides that can accommodate plenty of families for a thrilling experience. You can also experience their VIP treatment by renting a private cabana, which can be reserved through their website.
Here are just a few of the rides you can enjoy when you visit Magic Springs and Crystal Falls:
X-Coaster: This roller coaster is a ride worth visiting, where you will be shot 150 feet in the air, which then turns into a 360-degree corkscrew.
Arkansas Twister: This classic, old-fashioned wooden roller coaster takes riders on a quick tour of the Ouachita Mountains.
The Hawk: You'll spin 360 degrees clockwise and anti-clockwise in this ride, where you'll also be suspended 50 feet in the air at its highest peak.
The Gauntlet: This 2,200-feet long roller coaster will get your heart racing as you drop from 110 feet at 50 mph, where you'll enjoy one of the smoothest, yet thrilling rides in the park.
Dr. Dean's Rocket Machine: If you're looking for an adrenaline rush, this is your ride. It launches riders close to 100 feet off the ground, only to be dropped back down in mere seconds.
With so many exciting rides, Magic Springs continues to attract more and more visitors each year, so don't miss out and make sure to visit. This park is open from Monday to Friday between 11 AM – 7p PM, Saturday between 10 AM – 9 PM, and Sunday from 11 AM – 7p PM. Finally, prices for entrance to Magic Springs and Crystal Falls start from $25.
Address: 1701 E Grand Ave, Hot Springs, Arkansas | Phone: 501-624-0100 | Website: https://www.magicsprings.com/
Tips for Visiting Arkansas' Best Amusement Parks
Follow these helpful tips to get the most out of the amusement parks in Arkansas:
Get there early
Get a locker if possible
Always familiarize yourself with the rules
Set up a meeting place if going with family and friends
Make sure you know the park or download a map
Regularly apply sunblock if exposed to the sun
Check on the weather on the day of your visit
If you know you'll be visiting many times a year, purchase a season ticket
Start Planning Your Trips to the Best Amusement Parks in Arkansas
Spending time with your friends and family in any of these great amusement parks will surely be a fun experience, especially if you try all the activities available to you. Be sure to come prepared by taking sunblock with you to avoid too much exposure to the sun and you can even bring food with you to have a nice picnic with the family. This will ensure that you have nothing but fond memories of your time there.
Looking to explore Arkansas? Here are some other great things to do in the state: