Are you planning a family trip any time soon? Are you looking for experiences that are equal parts adventurous and educational? If your answer is yes to both questions, then New Mexico should be your next destination.
New Mexico is home to some of the most spectacular wildlife in the country, and you can encounter it simply by taking a hike, drive, or bike ride. If you look close enough, you'll find black bears roaming the mountains and bighorn sheep grazing the cliff sides. If you travel to the southern deserts, you can find animals prowling about like the Mexican gray wolves, jaguars, cougars, and coyotes. If you're lucky enough, you can find other local species like road runners, pronghorn antelope, deer, and the western diamondbacks.
However, if you want to guarantee an animal sighting — and a safe one, at that — we'd recommend seeking these animals out in New Mexico's zoos. Here, you can witness some of the world's rare and exotic creatures like the Tasmanian devil, prairie dogs, golden eagle, and box turtle, and you can do it safely and securely with your family.
Zoos in New Mexico
Besides its breathtaking landscape and mouth-watering delicacies, New Mexico is a thriving state, especially in terms of wildlife attractions. Whether you're just visiting or you've lived in this state for decades, these zoos in New Mexico should be added to your itinerary ASAP.
Albuquerque
Albuquerque BioPark Zoo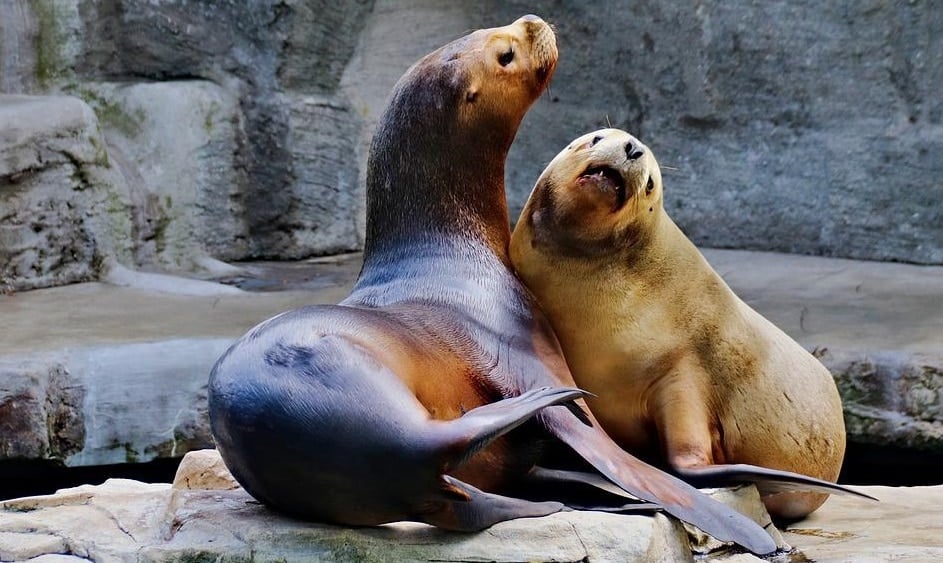 Located near the Rio Grande, the Albuquerque BioPark Zoo is the largest zoo in New Mexico, spanning an impressive 64 acres and featuring over 250 species of animals. According to TripAdvisor, visiting this zoo is ranked #23 out of 214 things to do in the city.
What makes this such a popular destination, especially among families, is that it houses a diverse range of animals from all over the world. Some of the weird and wonderful animals you'll see include sea lions, chimpanzees, gorillas, and polar bears. Every animal is housed in a state-of-the art exhibit that simulates their natural habitat, filled with trees, grasses, rockwork, and waterworks. Other attractions you can find at the zoo include the following:
Komodo Walks: You can get up close and personal with the zoo's in-house Komodo dragon named Indah when you visit the reptile building. You can also learn more about Indah with the help of the zoo's education staff.
Tortoise Keeper Talks: You can also learn about Aldabra tortoises when you check out Tortoise Keeper Talks during the spring, summer, and fall. The zookeepers will share stories about how they feed, train, and take care of the park's resident tortoises.
Endangered Species Carousel: The great big world is home to some of the most beautiful creatures. Unfortunately, the zoo can't accommodate all of them. That's why it introduced the
Endangered Species Carousel; when you ride this attraction, you'll get to see models of 30 endangered species including a white rhino, Asian elephant, and Western lowland gorilla.
Other attractions include feeding sessions, where kids of all ages can meet and interact with friendly animals like llamas and alpacas, and world animal encounter shows. There are many wonderful things to do in Albuquerque BioPark Zoo that everyone's sure to enjoy.
Carlsbad
Living Desert Zoo and Gardens State Park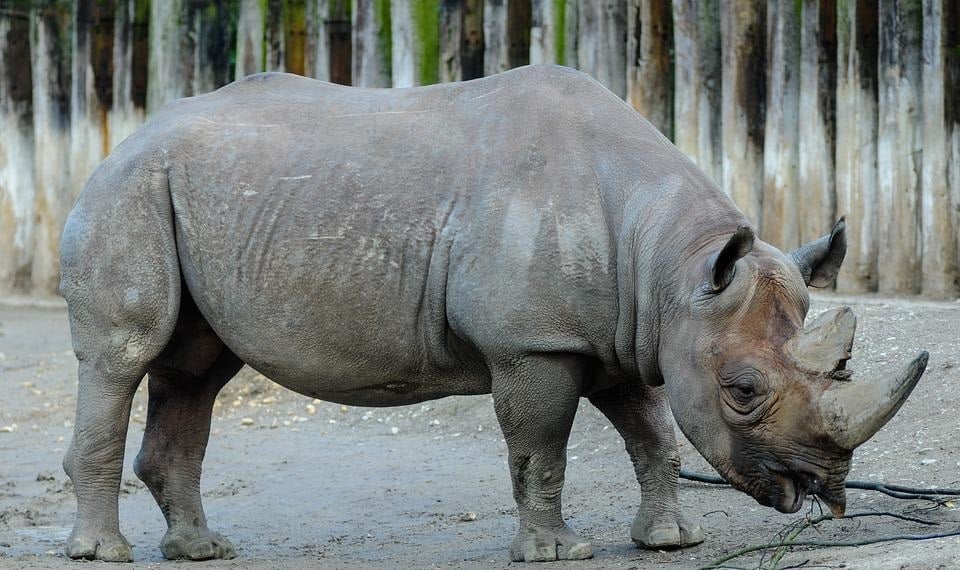 Moving on to the City of Carlsbad, it's time to take a trip to Living Desert Zoo and Gardens State Park. Established in 1970, the park's mission is to provide the highest quality education, conservation, animal care, operations, and public service. Additionally, it plays an active role in habitat protection, conservation research, education initiatives, and habitat protection all over the world. Because of this, the Living Desert Zoo and Gardens State Park is accredited by the Association of Zoos and Aquariums.
Home to over 40 animal species and hundreds of species of plants, the park provides a one-of-a-kind adventure to all visitors. With a wide array of interactive activities and seasonal programs, there will never be a dull moment here. The attractions you'll find in the Living Desert Zoo and Gardens State Park include:
A Walking and Hiking Trail: This attraction invites you to hike through 1.3 miles of the park to immerse yourself in the flora and fauna of the Chihuahuan Desert. Once you reach the top of the trail, you'll be greeted with stunning views of the town of Carlsbad and the Pecos River Valley.
A Rhino Savanna: Found near the main entrance, the Rhino Savanna experience brings you inside the state-of-the-art habitat that's home to 12 species of animals native to Africa. Among these include black rhinos, waterbucks, springbok, and pelicans.
An Australian Adventure: If you've ever dreamed of visiting the great Australian outback, this attraction is the one for you. Australian Adventures allows you to take an interactive journey with some of Australia's treasured wildlife and get to know some of the animals found in the country.
Animal Encounters: This attraction offers a unique opportunity for you to experience the zoo. The activities vary per day, so be sure to check their website to know more about what's happening on the day of your visit.
Alamogordo
Alameda Park Zoo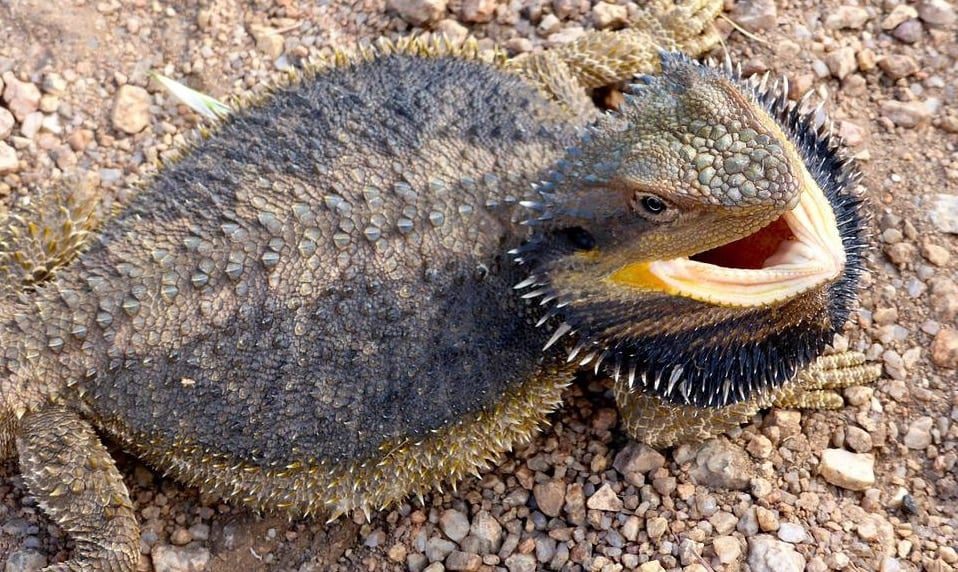 Originally founded as a deer park, the Alameda Park Zoo spans 12 acres and is located at the south of Alameda Park. Because of its incredible visibility and accessibility, visitors taking the train can instantly take a detour to the park zoo as they wait for their next ride. Currently housing 90 different animal species and almost 300 individual animals, the park offers a picnic area, education center, and playground where guests can relax, discover new things, and just have fun!
Here, you can find some of your favorite creatures like the mountain lion, deer, wolf, black bear, eagle, capybaras, and kangaroos. As of July 2021, they introduced two new reptiles — a frilled dragon and a caiman lizard — into their education center.
What's great about the Alameda Park Zoo is that they value the conservation and preservation of animals. So, when you visit with your family, you'll not only be introduced to interesting animals, but also be educated about wildlife and a little bit of zoo history. After all, this zoo is the oldest park you can find in the southwest.
Roswell
Spring River Zoo
Located in Roswell City, Spring RIver Zoo covers around 34 acres of land with five sections: Around the World, Capitan Trail, Ranch Heritage Exhibit, Mountain Habitats, and Carousel and Train Rides.
Around the World: In this section, you can see animals from all over the world, from the wallabies in Australia to the lemurs of Madagascar. You can also enjoy an interactive experience at the sci-fi exhibit to get a closer look at how international animals live.
Capitan Trail: This section of the park gives you a glimpse of how animals live, from the foxes and raccoons in the river bottoms to the aoudad, bison, and deer in the plains exhibit. As you hike the trail, you can get a scenic view of the Wolf Woods and Coyote Country, where you can see the deer and antelope play in their natural environment.
Ranch Heritage Exhibit: Have you ever been curious about life on a ranch? With this attraction, you can witness how ranch animals behave, from the grazing of Texas longhorns to the trotting of miniature horses.
Mountain Habitats: Moving to another park area, Mountain Habitats feature species that live in the high and rocky terrains. These include two black bear sisters named Sierra and Ursula, bald eagles, a bobcat, and an aoudad.
Carousel and Train Rides: If you want to take a rest after walking across the different sections of the zoo, you can visit the antique carousel or take a train ride around the park.
Clovis
Hillcrest Park and Zoo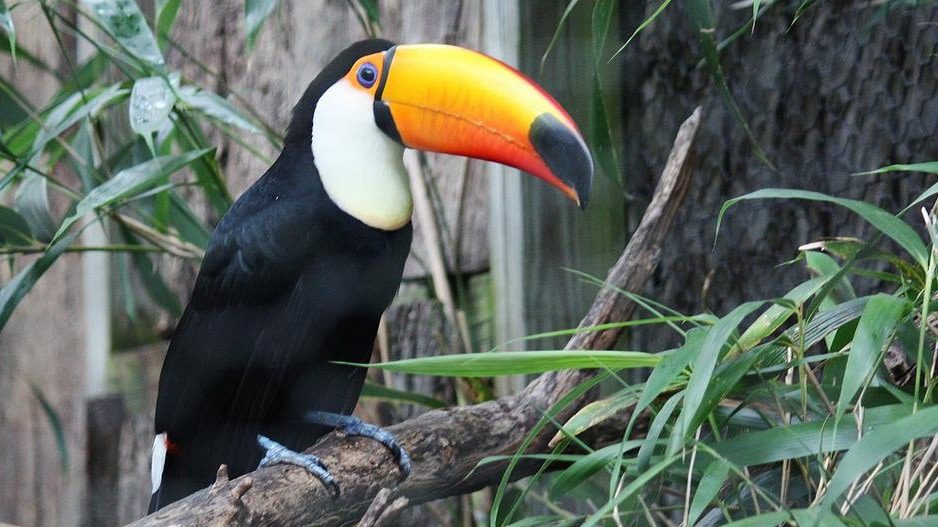 Located in Hillcrest Park, the Hillcrest Park and Zoo spans a whopping 140 acres of land. It houses over 300 bird species and 150 mammals and reptiles that children and adults will love to interact with.
Apart from viewing their diverse collection of animals, you can enjoy other activities like the playground, Splash Park, and Sunken Garden. While it offers a lot of attractions, the Hillcrest Park and Zoo is quite laid back; you can enjoy a relaxing afternoon outing with the family without the stress, hustle, or bustle of commercial zoos. Enjoy the amenities of the park for only a small admission fee or apply for a yearly membership fee for you and your family. At the end of your journey, be sure to visit the gift shop located at the main entrance to purchase unique mementos and special souvenirs.
Recap
New Mexico has a thriving wildlife that's sure to excite and delight you. Discover how local and foreign animals behave in their daily lives and explore the other wonders New Mexico has to offer. From the scenic views at the Living Desert Zoo and Gardens State Park to the vast grounds of the Hillcrest Park and Zoo, there's something for everyone to enjoy in this gorgeous state! Be sure to put the best zoos in New Mexico on your itinerary; you'll be surprised by how much you and your family will discover during your visit.