Montana, nicknamed the "Big Sky Country", is well known for its wide-open spaces and diverse terrain. Many animals make their home in the state's vast natural wilderness, including bears, wolves, elk, bison, and more. The rich variety of wildlife and abundance of nature parks and zoos presents many exciting opportunities to learn about the animals living there. Regardless of who you're traveling with, be it your friends, family, or even just yourself, a day at a zoo is always an enjoyable outing. Below, you'll find a rundown of the best zoos in Montana — don't miss out on adding them to your travel itinerary.
Cities in Montana That Have Zoos


West Yellowstone Zoos
Grizzly & Wolf Discovery Center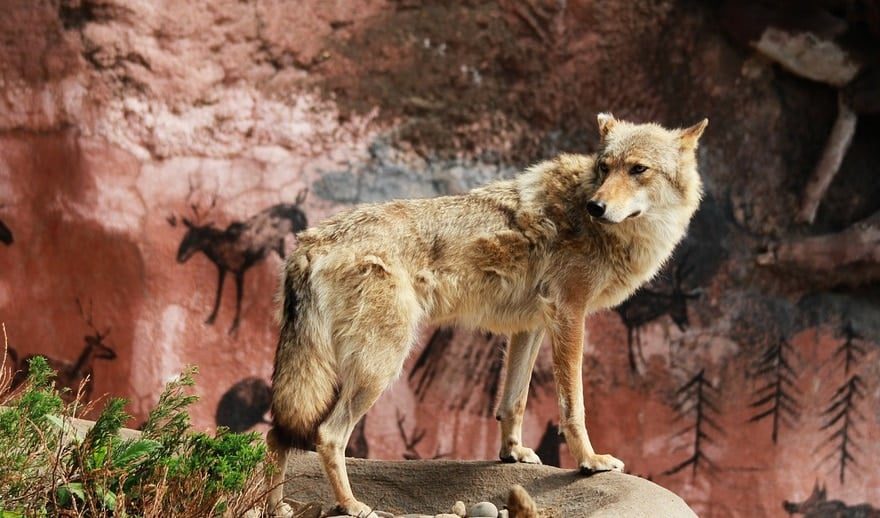 In West Yellowstone, you have the thrilling opportunity to see live grizzly bears, gray wolves, river otters, and more at the Grizzly & Wolf Discovery Center (GWDC). The GWDC is an AZA-accredited, not-for-profit wildlife park and educational facility. This means that while it may not fit with your idea of a typical zoo, it offers a high standard of care for its animals and an enriching educational opportunity.
There are several dens and habitats where visitors can observe the bears and wolves simply going about their day — sometimes eating, sometimes sleeping, and sometimes wandering around. The bears of GWDC don't hibernate, so you can enjoy a visit even in winter. Tickets are also good for two consecutive days, so you'll definitely have time to sightsee.
In 2019, the Banks of the Yellowstone River Otter Exhibit was added, an indoor exhibit that includes simulated ponds, streams, and waterfalls. The exhibit offers a look at elusive invertebrates and amphibians, including salamanders, fish, snakes, and frogs, but the real stars of the show are the playful and energetic river otters. If you're already planning a trip to the Yellowstone National Park, it won't be difficult to swing by the GWDC, as it's located right next to the park's west entrance.
Red Lodge Zoos
Yellowstone Wildlife Sanctuary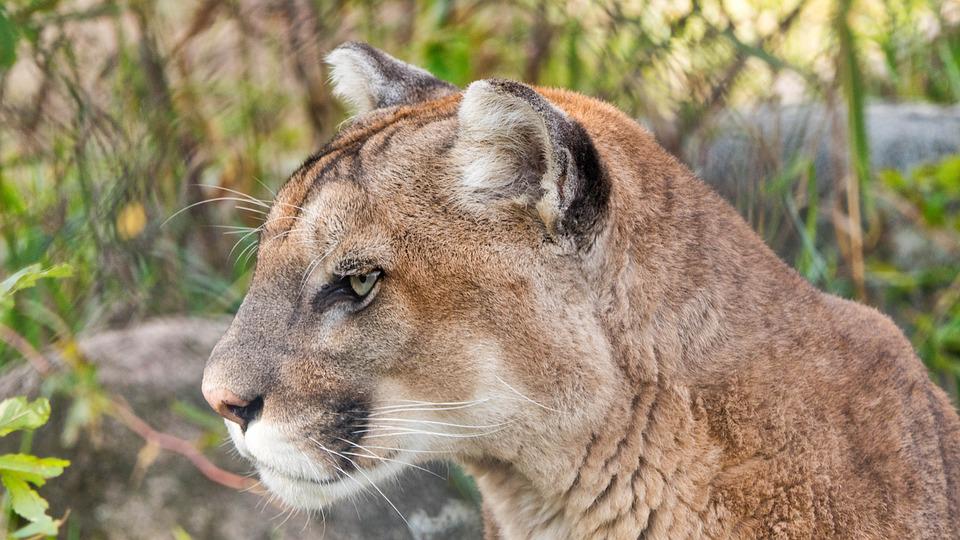 In Red Lodge, you'll find the Yellowstone Wildlife Sanctuary, located along Yellowstone National Park's northeast entrance. You can definitely add on a visit to the sanctuary if you're already planning a day trip to the park or plan a separate trip altogether. The sanctuary focuses on animals native to the Greater Yellowstone Ecosystem, such as black bears, mountain lions, red foxes, bison, various birds of prey (including owls and hawks), and more.
A visit to the Yellowstone Wildlife Sanctuary is both educational and entertaining — the walk-through facility is designed to give you a close glimpse into the animals' behavior against the backdrop of Montana's beautiful natural scenery. The sanctuary also offers guided tours with their staff, where you can learn about how each of the animals arrived at the sanctuary and how they fit into the area's ecosystem. If you enjoy tactile experiences, you'll be interested in their "Animal Encounters," where you can enjoy the opportunity to interact with one of their ambassador animals up close and learn more from their keeper and a member of the education staff.
If you're planning a trip to the sanctuary, it's best to visit in the morning while the animals are active, as they tend to nap in the afternoons when the weather is particularly sunny. Their opening hours also change depending on the month, so be sure to check their website before you drop by.
Billings Zoos
ZooMontana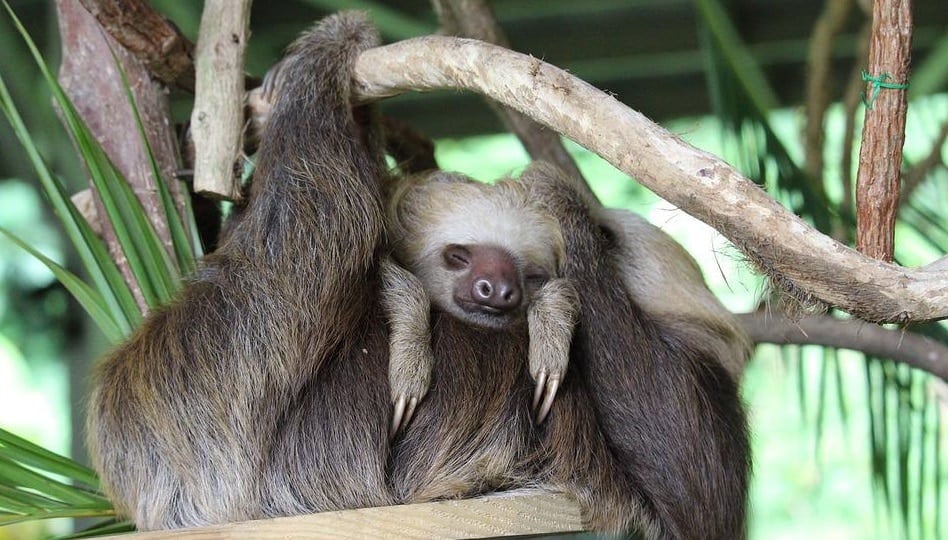 As the largest city in Montana, Billings offers many tourist attractions, including the state's only "conventional" zoo and botanical park — ZooMontana. It spans over 70 acres, home to over 100 animals from 58 different species. Some of the animals you can expect to see here are alpacas, Amur tigers, Hoffmann's two-toed sloth, North American river otters, peacocks, Golden eagles, three-toed box turtles, wolverines, and more. Visitors of all ages are sure to enjoy roaming the large space and observing the animals in various areas designed to look like their natural habitats. Some of the animals featured in the zoo come from Asian and European areas, so you're likely to see some exotic animals you've never even seen before.
You'll definitely need a pair of comfortable shoes to walk around this huge zoo. Aside from the numerous animal habitats, facilities include the Sensory Garden, Barn, Amphitheater Homestead House, Planet Pavilion, Zoo Pavilion, Discovery Center and Living Wall, and various picnic and playground areas. Every year, over 100,000 visitors make a trip to the zoo for an educational, fun-filled day. The zoo is typically open every day of the year, except New Year's, Easter Day, Thanksgiving, and Christmas. Still, make sure to call ahead before you visit to make sure the zoo isn't closed due to inclement weather or special events.
Guide To Visiting Zoos in Montana
When visiting any tourist attraction, it pays to be prepared. Here are a few tips to make your zoo trip more enjoyable:
Plan out how you're going to get there. Public transportation can be a convenient way to avoid searching for a parking spot, but you might have to plan around train or bus schedules.
Figure out a schedule. There are generally fewer people during the morning, so going right when the zoos open can mean more time for leisure and less time wading through crowds. Additionally, some zoos may have shows or exhibits that operate at certain times, so take note of them to avoid missing out.
Buy your tickets beforehand. Sometimes, you can find ticket discounts online. Saving a bit of money on tickets could mean leeway for a nice souvenir later on.
Pack your bags. Restaurants or food carts in zoos tend to be overpriced or crowded, so you can save time and money by packing lunch and snacks. You'll also want to bring water, comfortable shoes, sanitizer, and tissues. It's also good to be prepared for the day's weather, by bringing umbrellas, hats, or sunscreen.
Zoos in Montana Recap
Under Montana's endless sky, you have a wonderful opportunity to peek into the lives of various animal species accompanied by beautiful natural scenery. Hopefully, you'll take the time to check out one of the above attractions — there's nothing quite like the sense of childlike wonder and appreciation a zoo inspires in all its visitors. These animals live alongside us on the planet we call home and we can all learn a thing or two about how they coexist with nature.
Even if you've already visited one of these attractions before, it can't hurt to check out new exhibits or shows they've added since your last visit. Many zoos in Montana are constantly updating their facilities to give the best experience for both the wildlife and their visitors, so you're sure to have a great outing regardless. Prepare well for the trip and make sure to bring a smile and camera — the zoo is a great place to make memories with your loved ones.
If your trip is going to take you around the United States, check out our list of other incredible zoos to visit.
Looking to explore Montana? Here are some other great things to do in the state: