A zoo is a facility in which animals are confined within enclosures, displayed to the public, and in which they may also breed. It provides housing for animals that cannot be housed in their natural habitat, and it plays a vital role in education and research. New Jersey is home to many zoos, and each one offers a unique experience for visitors.
Whether you're looking for a place to take your family for an afternoon out, or you're a zoology enthusiast who wants to learn more about the animals housed at these institutions, there's something for everyone. To know whether a visit to one of New Jersey's zoos is proper for you, check out this list and an overview of some of the most popular ones in the state.
Cities That Have a Zoo in New Jersey
Cohanzick Zoo, Bridgeton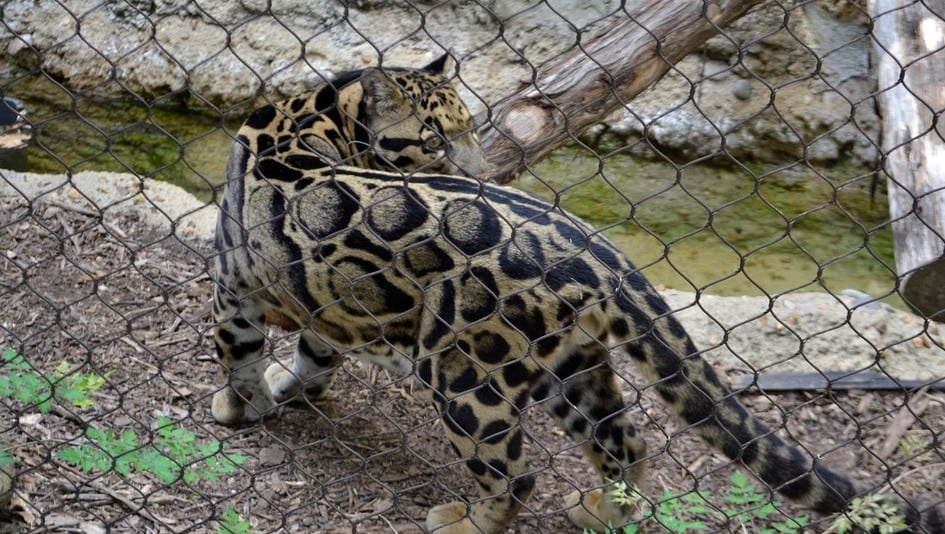 Located at 45 Mayor Aitken Dr, Bridgeton, NJ 08302, United States, Cohanzick Zoo is the oldest zoo in New Jersey. This facility is home to over 100 animals of over 45 different species. These animals from around the world include the Bengal tiger, African serval, ring-tailed Lemur, Asiatic bear, gibbon, donkey, coati, parrot, emu, and many more lovely furry, feathered animals who are waiting to be your new best friend. They have their distinct personality, and the staff is very knowledgeable about each one. You can even get up close and personal with some of them during one of their many educational programs.
Cohanzick Zoo also offers a wide variety of programs for kids, so they can learn even more about the animal kingdom while having a blast at the same time. With their free admission and ample parking, there's no reason not to visit this hidden gem. You can also do your part to support their mission by becoming a member or making a donation. The zoo is open every day from 9:00 am until 5:00 pm, but it is best to visit between 10:00 am to 4:00 pm so you can see the animals at their liveliest.
Popcorn Park Zoo, Forked River
Located at 1 Humane Way, Forked River, NJ 08731, United States, Popcorn Park zoo is a 7-acre refuge for abandoned, injured, and elderly wildlife. This non-profit zoo is run by the Associated Humane Societies, and they accept any animal in need, regardless of species. They currently have over 200 animals and birds that are all well-cared for. Staff and volunteers work tirelessly to provide the best possible life for each animal as they cannot be released back into the wild because they would not be able to survive.
Some of the animals you can find here are exotics, wildlife, and even farm animals. These include tigers, camels, monkeys, sheep, horses, goats, rabbits, and many more. You can even adopt an animal if you're interested in giving one a forever home or just sponsor to help with the costs of their care. The zoo is open every day from 11:00 am to 04:00 pm, and admission is only $8 for adults and $5 for seniors aged 62+. Kids under 3 can enter for free. Whether you're looking to learn more about animals or just have a fun day out, Popcorn Park Zoo is the perfect place for you.
Turtle Back Zoo, West Orange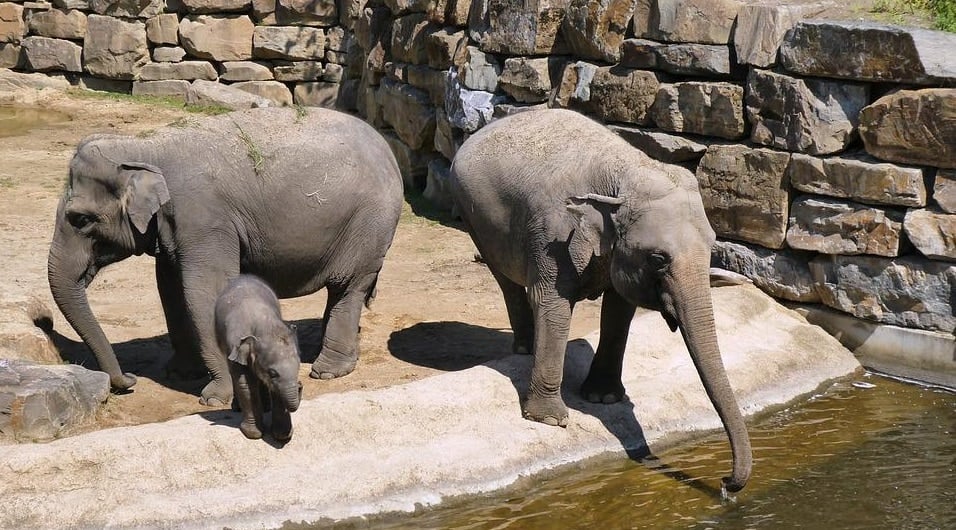 Located at 560 Northfield Ave, West Orange, NJ 07052, United States, Turtle Back Zoo is a 20-acres park and home to hundreds of animals. They have many different kinds of animals, including reptiles, mammals, amphibians, birds, and fish. The zoo also has a carousel, playgrounds, picnic areas, boating and waterfront experience, and a train that goes around the park. One of their newest additions is the Essex County Environmental Center which features hands-on exhibits about the environment and wildlife. They are committed to education and have many programs available for school groups as well.
Turtle Back Zoo is open every day from April to October from 10:00 am until 04:00 pm. The entrance fee is $14 for adults, $12 for seniors aged 62+, $12 for kids aged between 2 to 12, and free for babies. If you're looking to explore and learn more about the animal kingdom, Turtle Back Zoo is the place to go. You can even become a member to support their cause and get many benefits, such as free admission and parking. With their commitment to education and animal welfare, this establishment is worth a visit with the whole family and friends.
A Guide To Visiting Zoos in New Jersey
Like any other visit to a zoo, you'll want to do some research in advance and plan your trip accordingly. This ensures that you'll have a great experience and make the most of your time and money. By doing so, you'll also be able to learn about the animals that live there and get to know them better.
Here's a guide to some of the best zoos in New Jersey:
Prepare for admission: Before you go to any of the zoos in New Jersey, it's important to remember that each one has its own rules and guidelines. You'll need to purchase tickets in advance or at the gate, and it's always a good idea to bring along some cash for parking and any extras you may want while you're there.
Examine the weather: New Jersey is known for its unpredictable weather, so it's essential to check the forecast before heading out. If it's going to be a hot day, make sure to pack sunscreen and hats for everyone in your group. And if it looks like it might rain, don't forget your umbrellas.
Dress up appropriately: No matter what the weather is like, it's always a good idea to dress in comfortable clothes that you don't mind getting dirty. Closed-toe shoes are a must, and you may want to bring along a jacket or sweater, depending on the time of year, to stay warm.
Bring snacks and water: Most zoos have cafes or restaurants, but they can be expensive. To save money, you can pack your snacks and drinks to enjoy while you're there. It is essential to stay hydrated, especially if it's a hot day. Just make sure not to bring any food that isn't allowed inside the zoo.
Be kind to the animals: When you're visiting the animals, it's important to be respectful and not make too much noise. Remember that they are in their natural habitat, so if you have young children with you, it's important to keep them under control to not disturb the animals.
Conclusion
The zoos in New Jersey are a great way to learn about and see animals up close. They provide an opportunity for people of all ages to connect with nature and have a great day out. Whether you are looking for a fun family activity or a way to learn more about the animal kingdom, be sure to check out one of New Jersey's zoos, and you won't be disappointed. So, next time you are looking for something fun to do, make sure to visit your local zoo. Who knows, you may even come away with a new appreciation for your furry, feathered, and scaly friends.
Looking to explore New Jersey? Here are some other great things to do in the state: