How to Say Thank You in Spanish
There isn't too much to talk about behind the meaning of giving thanks in Spanish. As in most cultures, it's proper etiquette to thank someone when protocol states for it.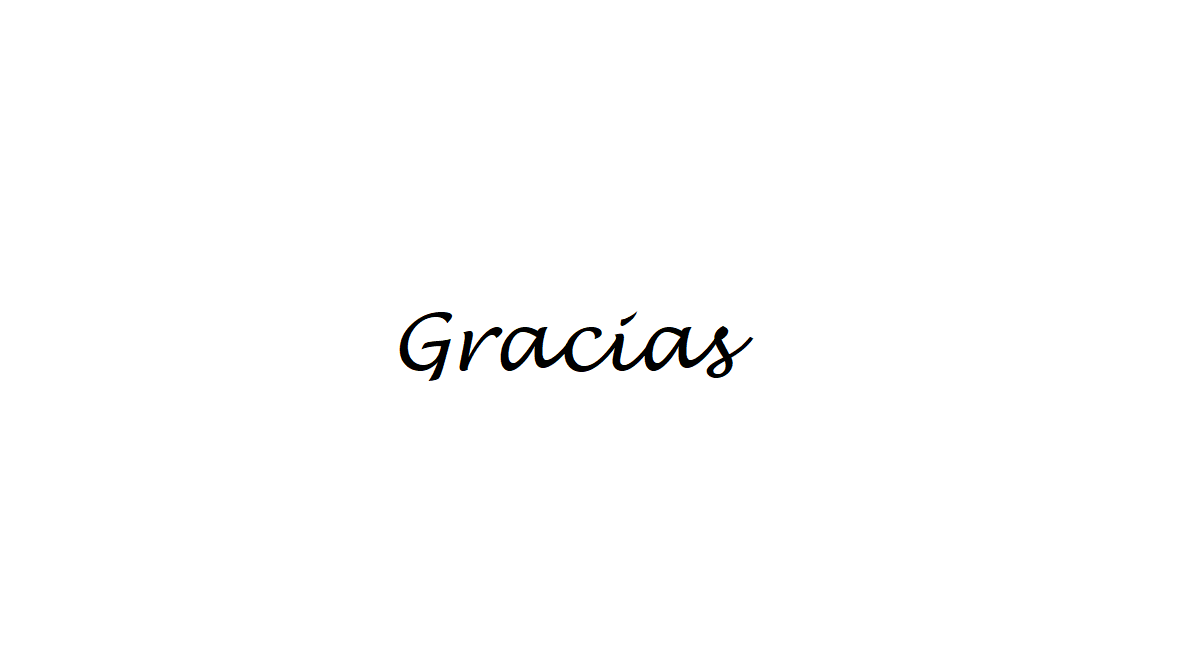 "Gracias" – The term gracias is the simplest way to give thanks. If you want to add a little extra gratitude you can say muchas gracias which translates to "thank you very much".
Gracias is used in almost every conversation so be sure to thank one another when the time calls for it. There are many other phrases you should also learn how to say such as hello, goodbye, how do you say, etc…It's a beautiful language so brush up on your Spanish before traveling abroad.
Other Tips When Saying Thank You
When it comes to giving thanks, you can treat the phrase just like you would in English. Anyone that is nice or does a favor for you, saying Gracias is the polite thing to do. Don't overthink it and just be yourself as you would be with your friends and family.
When and How To Say Thank You for any occasion:
Gracias – Simplest form meaning thanks or thank you. Easiest way to say it is Grah-see-ahs.
Muchas Gracias – Meaning thank you very much or thanks a lot. Used often if you need to add a little more emphasis.
Mil Gracias – Meaning a thousand thank you (there isn't a direct translation in English. Not often used, but another way to show your gratitude.
Muchismas Gracias – Meaning thank you very much. Another great way to thank someone in Spanish.
After you have nailed down these sayings, you can start to add additional words to express what you are thankful for. An example would be:
Muchas gracias por la botella de vino. "Thank you for the bottle of wine"
1- Gracias.
Being the universal phrase expressing one's gratitude, this phrase for giving thanks can be used both formally or informally. There never really is a time where gracias can't be used.
2- Te doy las Gracias.
If you are tired of saying thank you over an over again by using Gracias, you can add a little extra to the meaning which also makes you sound more authentic. In Spanish there are so many ways you can say thank you that this one breaks down to "I give you thanks.
3- Te lo agradezco.
Similar to the second saying, this Spanish phrase translates to "to you I thank".
As you visit a Spanish speaking country, you most likely will end up just using Gracias as it's used so often. A few situations where this might come up are:
– When you travel by taxi
– Waiter brings you your meal
– Someone helps you find what you are looking for
Of course there will be other situations that will arise as you are on your vacation (someone helps take a picture for you), but these will be some of the more common ones. In the end, be respectful and people will appreciate your kindness and help you however they can.
Be sure to check out our other common Spanish Greetings and learn how to say several phrases.
Examples of saying Thank You in Spanish
1. Thank you for your help – Gracias por tu ayuda
2. Thank you for the gift – Gracias por el regalo
3. Thank you for your understanding – Gracias por su comprensión
4. Thank you very much – muchas gracias
5. Thank you my love – gracias mi amor
6. Thank you I'm very good – Gracias soy muy bueno