Dakota Hot Springs
Dakota is one of the more relatively unknown hot springs in Colorado due to being so far down south from Denver in a town called Penrose. Situated in the Arkansas River Valley, this geothermal natural springs resort is the perfect getaway as not only are the mineral waters a great way to relax and sooth your muscles, but there are many times you will be the only one enjoying a soak (very uncommon at other hot springs in Colorado).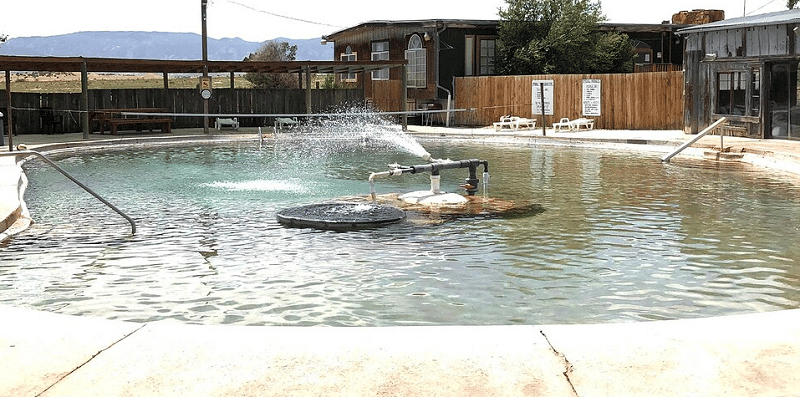 Dakota Hot Springs is basically one giant pool with the source of the spring, known as the well, that pumps up constant mineral water to keep the pool naturally clean. The well is a smaller tub section and is by far the hottest part of the hot springs with an average temperature of 108 degrees. The large pool itself sits between 96 – 98 degrees year round.
Clothing is optional on most days, but be sure to check their schedule as they do require bathing suits at least once a week. Because of it's distance from surrounding cities, there are quite a few camping options people take advantage of and the starry night after a great soak is a memory you won't soon forget.
Directions to Dakota Hot Springs, Colorado
1. Starting in Pueblo, begin on I-25 North towards Malibu Blvd. (32 miles)
2. Make a left onto Malibu Blvd. and Dakota Hot Springs will be roughly a half mile ahead
Address: 1 Malibu Blvd, Penrose, CO 81240
Website: dakotahotsprings.com