When most of us think about Panama we think about the Panama Canal. We don't consider or perhaps know that the definition of the word "Panama" is "Place of many fish." With over 500 distinct bird species, miles of majestic beaches, and a self-contained eco-system Panama is truly a must see North American destination.
Whether you are looking for an adventure, wanting to explore the night life, or want to hunker down on a secluded island Panama has you covered!
[sc name="blog-aj"]
5. Panama City
The capitol and most well known city is Panama City. Home to a large contingent of ex-pats, it is here where you will find every modern day comfort. When you are in town make a point to stay in "Casco Viejo," the old town. Here you will find a mix of  farmer's markets, local shops, and some of the best coffee in town. If you are here on the weekends you will have an opportunity to catch a live Jazz show. Before heading out of town make sure to go down the Amador Causeway. Here you will get amazing views of Panama City, and the Bridge of the Americas.
4. Isla Taboga
While visiting Panama City make sure to carve out one full day to visit Isla Taboga. A short one hour fairy ride away, 15km, you can experience the local beach life. Isla Taboga is a small island with less than 900 full time residents. Home to the second oldest catholic church in the western hemisphere this small island is perfect for a quick getaway. You will be able to find a handful of restaurants that situated right on the beach for your perfect view.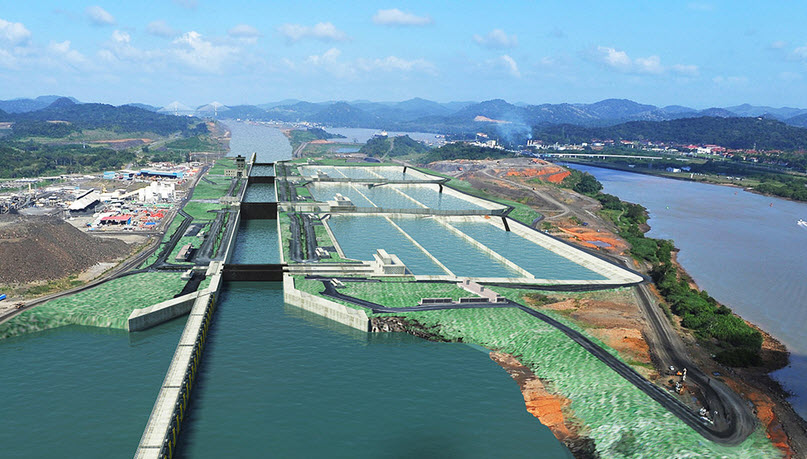 3. Panama City Canal
The most visited place in all of Panama, the Canal is a 48-mile  long artificial waterway that connects the Atlantic Ocean and the Pacific Ocean. Following its recent expansion, the Canal has doubled its capacity. Sign up and take a trip through one or all of it's famous canals or simply observe the ships passing through at the Miraflores Locks and Visitors Center.
[sc name="blog-aj"]
2. Bocas del Toro
Bocas del Toro consists of  six islands and encompasses numerous islets. Beautiful beaches replete with white sand abound in Bocas del Toro, and you can even do a spot of jungle trekking, canopy tours. Feeling adventurous, Bocas del Toro is known for its amazing shallow dives for all you divers. If you are wanting a relaxing day, be sure to check out Wizard Beach and Red Frog Beach.
1. San Blas island
San Blas islands is the ultimate island vacation destination, only recently have they been open to tourism. The easiest way to travel to San Blas is by plane but it is possible to reach by car through the jungle. San Blas is consisted of 348 islands with 44 of them inhabited. While staying here you will enjoy a primitive stay with the option to live as locals in huts with very few amenities. The clear blue waters are striking, enjoy snorkeling or scuba diving one of many shipwrecks in the area or down airplanes.