Terwilliger Hot Springs, also referred to as Cougar Hot Springs, is a magical spot, located in the Willamette Forest. It is around 53 miles away from Eugene. These springs flow into the Rider Creek, and ultimately the Cougar Reservoir. They are under the management of American Land and Leisure. The hot pools, amidst the lush greens of the forest, are a great site to rejuvenate and de-stress yourself.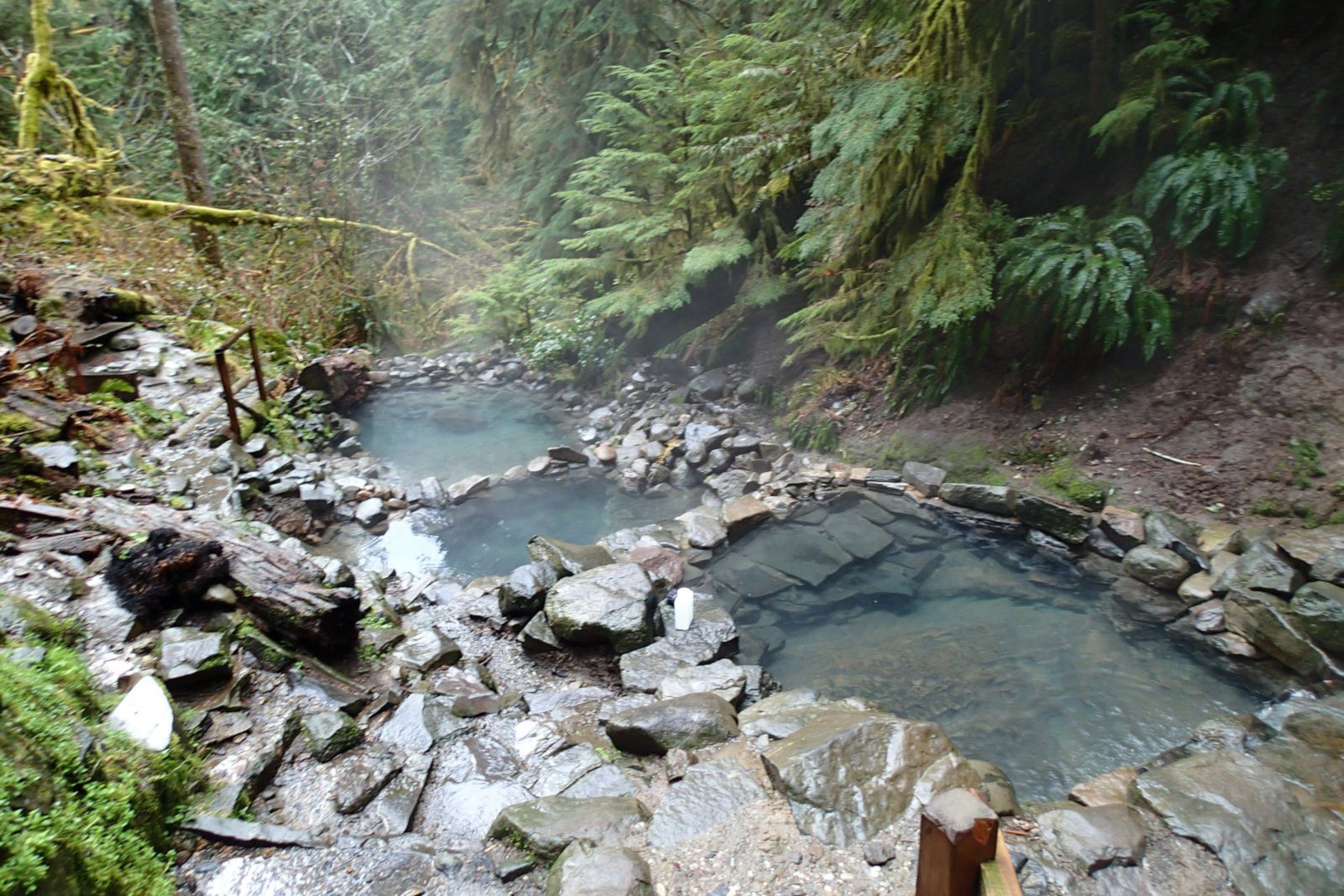 General Information
The area comprises of four different pools that cascade into distinguished steps. They are separated by rock stones. Each pool is 3 ft to 12 ft wide and is around 2 ft to 3 ft deep. The water temperature is usually 112oF or 44oC; temperature decreases for pools at the lower level. The bottom is rocky, but it is covered with sand in some of the areas.
A day pass can be obtained for around $7, whereas a yearly pass is available for $66. The pools are closed for cleaning every Thursday morning.
Pets are not allowed near the pools, but a separate area has been reserved for them some distance away. Clothing is optional near the pools, but not allowed in any of the other public areas.
Tips for Visiting Terwilliger Hot Springs in Oregon
 Arrive at Terwilliger Hot Springs in the early hours of the morning, which is the quietest and usually the best time for soaking.
 Dress up in layers because you'll come across varying temperatures throughout the trip. So be prepared, and if you don't want to wear too many jackets, at least keep them with you.
 Put on a lot of sunscreen and wear a hat as well.
 Soaking is good for you, but don't do it for prolonged periods, especially under the hot afternoon sun. Do take breaks in between.
 Should you take a break from soaking, rest under a cool tree.
 The elevated location, daytime temperatures and the hot pools can dehydrate you. Drink plenty of water, especially if you're visiting the springs in the summer season; this is probably the best tip that we have for you. Ideally, you should take a plastic refillable water bottle with you, which you can refill at the bathhouse.
 Avoid drinking caffeine and alcohol during your trip.
 Though the waters of hot springs are usually rich in minerals and healthy for your body, they can tarnish your jewelry and may even stain your swimsuit. So avoid wearing new outfits and leave all the extra accessories at home.
Visit Terwilliger Hot Springs in Oregon and enjoy the serene beauty of the place as you soak in mineral-rich, geothermal pools. It's located in the Willamette National Forest.