Slate Hot Springs – Big Sur, California
Also known as Esalen Hot Springs (by people searching for a holistic retreat), this natural mineral pools are located in Big Sur, California. What makes this place so attractive is the scenic views of the Pacific Ocean while you relax your stress away. The resort is nestled right along the coastline where you can see waves crashing into the shore as you sit high above. The hot springs are part of the resort or you can enjoy some tubs that overlook California's landscape. Either way this is the perfect retreat for both your mind and body.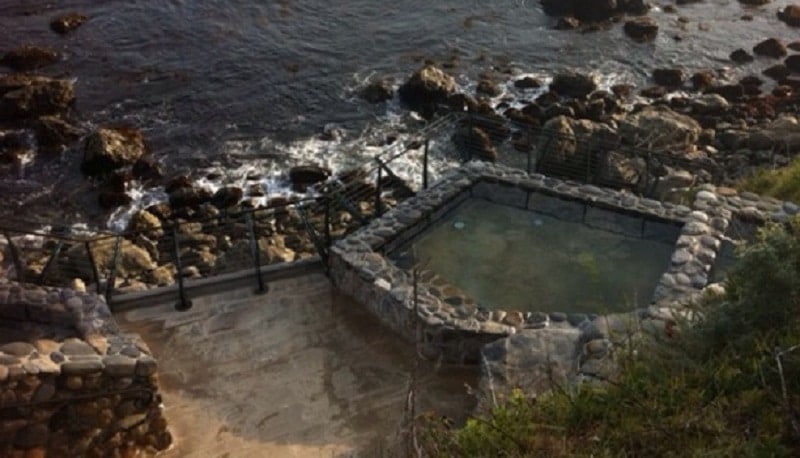 Details about Slates ​Hot Springs
We should mention first that if you want to use the hot springs during the day it requires you to join one of the retreats workshops or programs. If you aren't interested, the spiritual retreat doesn't allow public access or walk-ins until 1am – 3am. That may seem odd, but locals and tourists still take advantage of that time slot to grab a relaxing soak. The resort has quite a lot of hot spring pool options with two different levels to explore.
The upper section baths where the water comes in at a hot 119 degrees contains a few amenities such as showers and changing room.
The lower baths is where the main attraction is. There are also some bathrooms and showers with several different tubs to choose from. You have the option of soaking either indoors or out, along with a private hot springs area and even fancy clawfoot baths. Two hours goes by quick so make sure you get their as close to 1am as possible.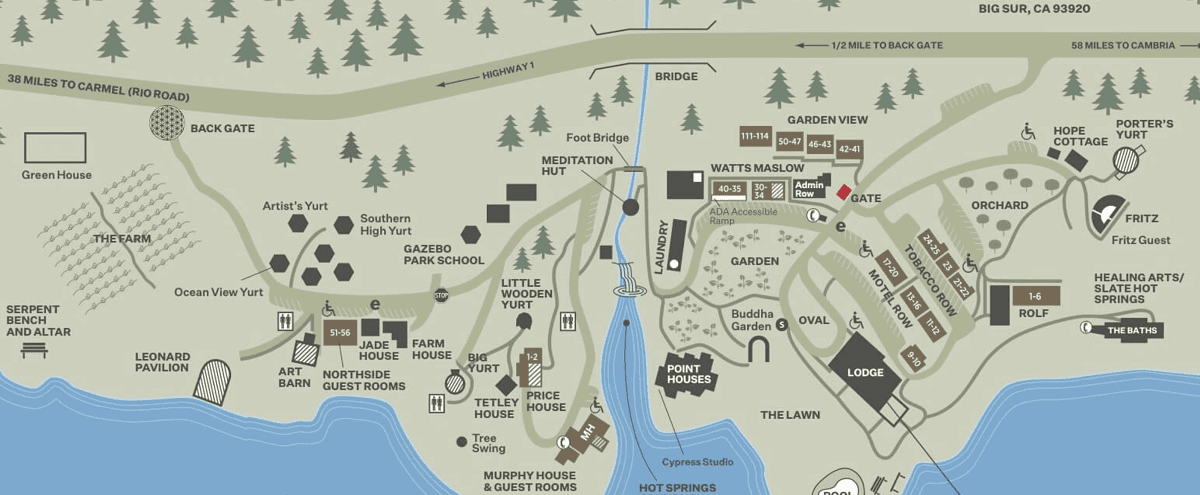 Slates ​Hot Springs and retreat is full of amenities for those who either have taken a workshop or are staying their. Just a few options are:
75 Minute Massages – The retreat sends you on a journey through various massage techniques in order to help your mind, body, and soul
Art Barn – Enjoy a creative session of inspiration as you paint by the scenic views of the Pacific Ocean.
Farm and Garden – The entire facility is run on sustainable produce which allows you to engage with food to table techniques.
As for as accommodations they have quite the range of options for you to choose from. As crazy as it sounds you can opt for a sleeping bag or choose between standard rooms, premium rooms, and suites.
If you aren't staying there, again Slate Hot Springs is only open to the public at nighttime. Clothing is optional with most taking advantage of bathing nude. The resort does provide towels if needed.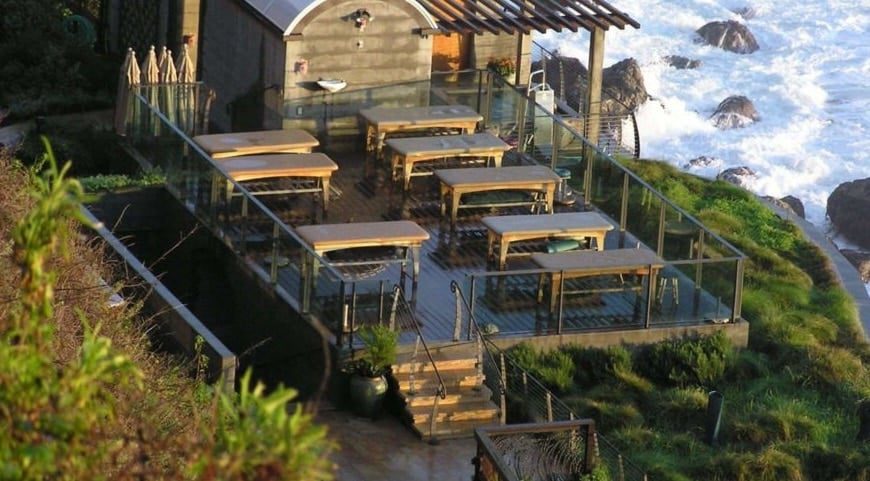 Address: 55000 CA-1, Big Sur, California 93920 | Phone: 888-837-2536 | Website: esalen.org
Directions to Slate Hot Springs
From San Francisco – Map
1. Go South on US-101
2. Stay on US-101 towards San Jose
3. Take exit 336, which will merge you onto West CA-156
4. Continue on CA-156 until it merges into CA-1 South
5. Continue on CA-1 South until you reach Slate Hot Springs