San Antonio Hot Springs – New Mexico
Located in the beautiful wilderness of New Mexico lies a hidden gem waiting for you to find. San Antonio Hot Springs may not be the easiest natural springs pool to get to, but once you do you will be glad you made the trip. Unlike some other primitive hot springs in the state, this one comes with it's own cascading waterfall for you to sit under as you soak in the mineral waters and enjoy breathtaking views. Who wouldn't want that?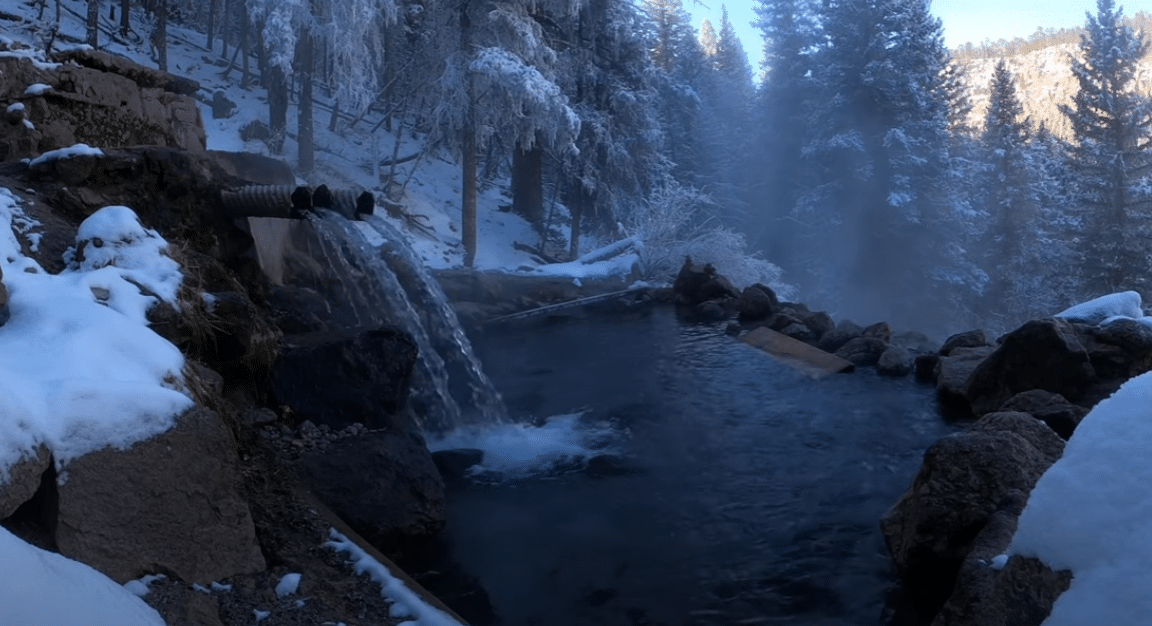 Details about San Antonio Hot Springs
Located at an elevation of 8,000 feet near the small town of Jemez Springs, this hot spring has been a popular destination for locals and visitors alike since it was discovered by Spanish explorers centuries ago. The San Antonio Hot Spring consists of two distinct pools that are fed by mineral-rich water from deep within the earth's core. The temperature remains steady all year round, with temperatures ranging from 85 to 105 degrees Fahrenheit depending on which pool you choose to soak in – making it perfect for both winter and summertime visits.
The waters contain various minerals including calcium carbonate, sodium bicarbonate, magnesium sulfate, potassium chloride and silica – all beneficial to your body's health! In addition to soaking up its healing properties, visitors can also enjoy breathtaking views along with plenty of wildlife such as deer or elk that come down from nearby mountains during certain times throughout the year.
There is even a hiking trail around the area if you want to explore more than just its soothing waters. Be sure to bring your swimsuit though; swimming isn't allowed due to safety reasons! For those looking for some extra relaxation after their soak session there are several camping sites available near San Antonio Hot Springs where you can pitch a tent or rent an RV spot for longer stays. And if you don't feel like cooking over a campfire there are also restaurants located close by so you won't go hungry during your visit!
San Antonio Hot Springs offers something special no matter what season it may be – crystal clear waters full of healing minerals that will make any visit unforgettable! Whether you decide to take advantage of its therapeutic benefits or simply relax while admiring nature's beauty – this hidden gem should not be missed when visiting New Mexico!
San Antonio Hot Springs were created by stacking rocks to form the pooled off areas for you to relax in. Although the source of the geothermal natural waters start at a very hot 125 degrees, all three hot springs cascade and flow down into one another with the top pool averaging a temperature of 105 degrees and cooling down a bit as it continues down to the other areas. The scenic views do cause this place to get crowded during the peak seasons so we do recommend trying to go early in the mornings or brave the colder weathers in the winter time. Clothing is also optional so be prepared to see a few naked people.
If you want to explore the area there is some great hiking trails all throughout Santa Fe National Forest. In fact you can check out Spence Hot Springs, another fantastic natural pool not to far away.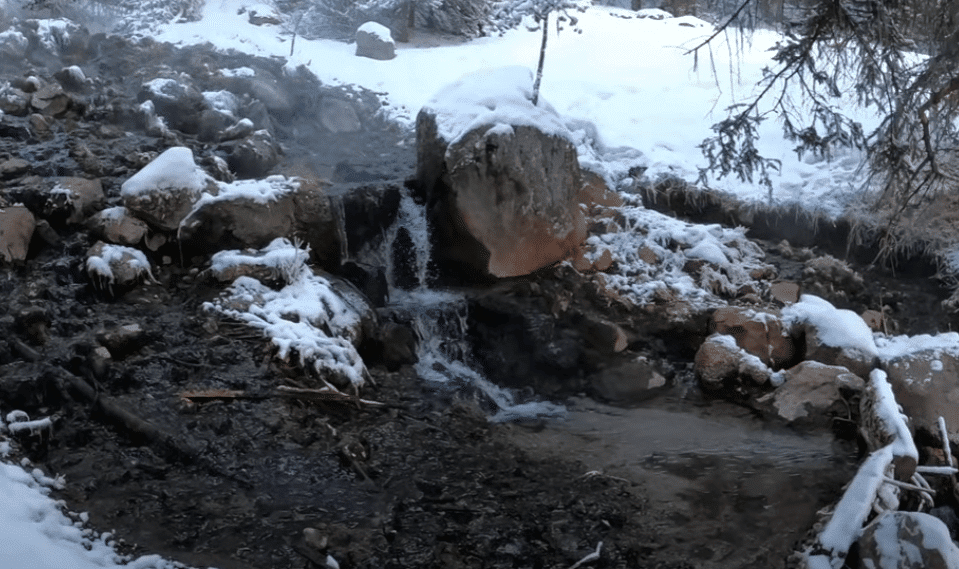 Directions to San Antonio Hot Springs
From Albuquerque, New Mexico
1. Start on I-25 North and US-550 North for roughly 41 miles
2. Merge onto NM-4 East and continue for another 35 miles
3. The last 5 miles are a pretty rough dirt road so we recommend having a 4×4.
4. You will see a sign directing you towards the parking area for San Antonio Hot Springs
Once you park it's roughly a half mile hike to get to the springs. The hike isn't terrible, but there are a few spots where you want to watch your footing. Once you arrive you will see why so many people who visit New Mexico come to this majestic area to relax and unwind from the world. Happy Soaking!