This primitive hot springs pool is out in the middle of nowhere of Nevada's Ruby Lake National Wildlife Refuge. This state attraction is very remote making it one of the best hidden gems of the state. If you happen to be around Elko, try and put this on your bucket list of places to check out.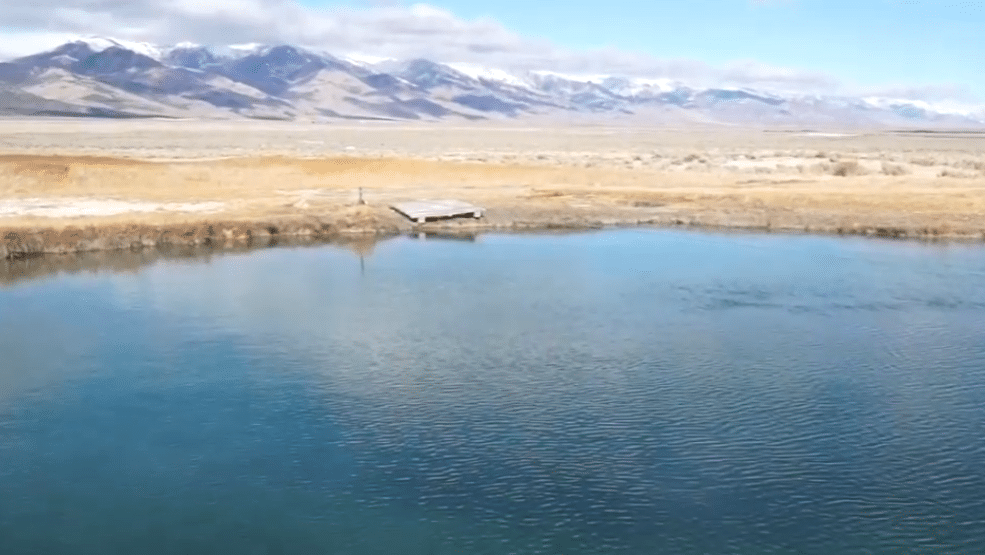 There are a lot of different hot springs small pools for you to try out, ranging in temperatures of luke warm to scolding hot. We highly recommend you first test the temperature of them before getting in as some can be as hot as 130 degrees. If you need a recommendation, the one most tend to relax in is the largest of the pools due to the temperature sitting at roughly 100 degrees year round. It won't be hard to find as it is almost 50 feet wide. If that is too hot or too cold, just walk around the area until you find a spring that works for you.
When we say Ruby Valley Hot Springs is in the middle of nowhere we truly mean it. The closest service area is a couple hours away so be sure to bring enough supplies including food, water, towels, hiking shoes, and of course gas. It's a bit of trek through dirt roads so it's also best if you have an off road vehicle.
Directions to Ruby Valley Hot Springs
From Elko, Nevada – Map
1. Start on NV-227 East for 7 miles
2. Make a right onto NV-228 South and continue for another 30 miles
3. Merge onto Harrison Pass Road which turn into Old Harrison Pass Road for 4 miles
4. Merge onto NF-113 and continue for 4 miles
5. Merge onto NF-357 for 1 mile
6. Merge back onto NF-113 for 6 miles
7. Make a left onto Ruby Valley Road and almost an immediate right (a sign will say Ruby Wash)
8. Continue on this dirt road for 3 miles and make a right at the fork to reach your destination.
Camping near Ruby Valley Hot Springs
This is a primitive hot spring that unfortunately doesn't allow camping anywhere in the area. If you are looking for a place to pitch a tent, the closest option is South Ruby Lake Campground. They have 33 sites available that include both tent and RV options.
Don't miss out on one of Nevada's best kept secrets with this primitive hot springs. It's well worth the adventure. Happy Soaking!