Nimrod Hot Springs – Montana
Situated in Bryne, this rather primitive warm pool is the perfect summer attractions to cool down during a hot summer day. With cliff jumping into the crystal clear waters, Nimrod Hot Springs is one of our favorite places to go when visiting Montana.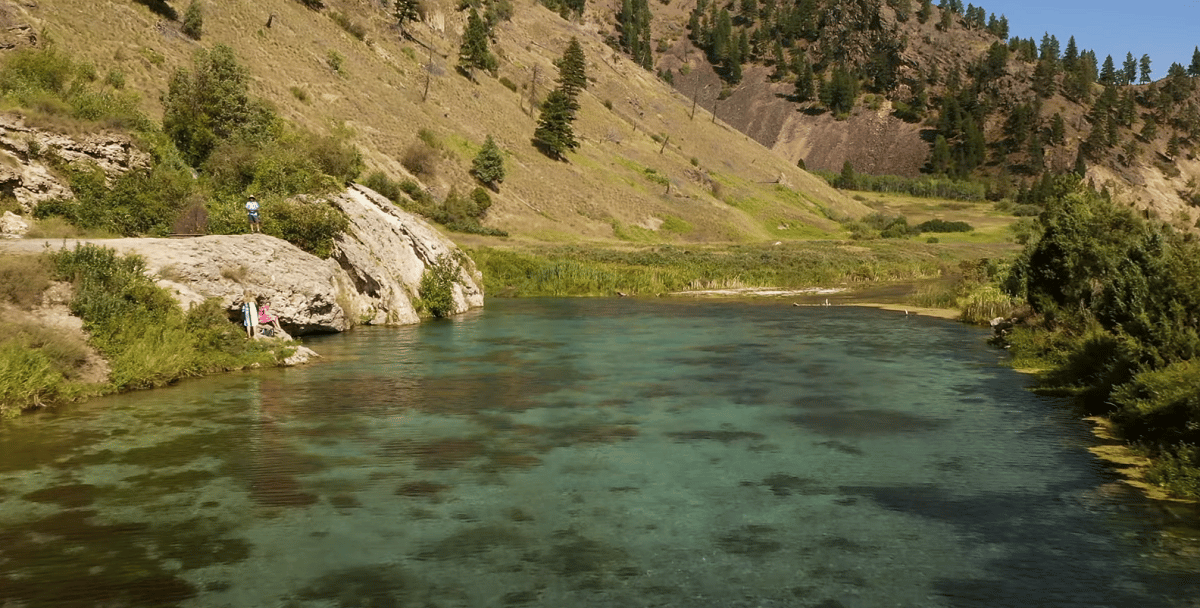 Details of Nimrod Hot Springs
The picturesque backdrop of wilderness enhances the experience for those looking to get away from the world for a bit. The temperature year round sits around 70 degrees so it's definitely on the cooler side of being considered a hot springs. However, during the late spring to early fall months, it's still extremely enjoyable and relaxing.
Nimrod Hot Springs has a secrete gem within the pool. It's rather deep, making it ideal for cliff jumping, but if you venture down far enough into the water, there is an underwater cave to explore. Even though it's only a few feet under the rocks, we don't recommend trying to explore around the area without scuba gear. However if you brave the trek and find it, you will only be one of a small group who have experienced this majestic area.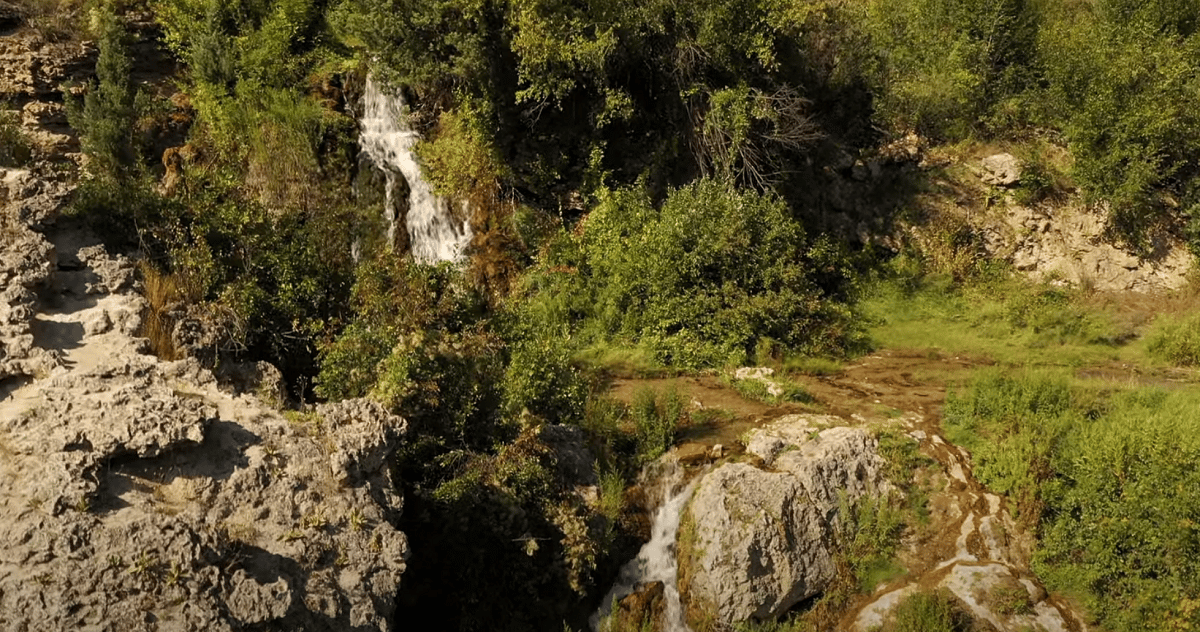 The source of the geothermal waters cascades down from high above an in some areas appears like a small waterfall coming down to the pool. It's just another small feature that surprises you and gives a more tropical and oasis feeling. During the summer months it can get rather crowded as it becomes a younger hot spot for swimming and cliff jumping. Around the warm pool there is also some amazing hiking trails and a good way to kill a few hours before return to relax in the mineral waters.
Even though it's a primitive area, unfortunately there is no camping allowed around Nimrod Hot Springs. It's on private land and the owners are gracious enough to allow visitors to frequent the warm pool year round. They only ask that you leave the way you came in order to maintain the area for future generations. However being situated within the Tobacco Root Mountains of Montana, there are options for some tent camping nearby.
There are also no amenities at Nimrod so bring plenty of water and food if you plan on staying all day.
Directions to Nimrod Hot Springs
From Missoula, Montana (Map)
1. Start on I-90 and take exit 138 / Bearmouth
2. Continue of Drummond Front Road
3. You'll make a left once you see a sign for "Fishing Access"
4. Within a few hundred yards you see an area to park
5. Once you park it's roughly a half mile hike to reach Nimrod Hot Springs. It's a very easy walk and after you duck under a fence you will reach your destination.
Address: Drummond Frontage Rd | Bryne, Montana 59825


Camping near Nimrod Hot Springs
Unfortunately if you want to camp around the area it will take quite a bit of driving due to the springs situated on private land. Most locations will be back towards Missoula, but are well worth the trek as the Montana wilderness offers some of the best primitive and tent camping in the country.
The Lolo National Forest offers visitors numerous camping opportunities with over 20 developed sites located throughout its 1.5 million acres.
The popular Lewis & Clark Campground is nestled in a valley at the base of the Bitterroot Mountains near Missoula and provides access to some excellent trout fishing along with plenty of other activities including miles of hiking trails.
Placid Lake State Park features 12 campsites that are close to both Flathead Lake and Swan River where visitors can take part in water sports just enjoy breathtaking views of Glacier Peak Wilderness Area.
For those looking for more primitive camping experiences away from RV parks, there are several dispersed camping areas available on public lands around Missoula including:
Rattlesnake National Recreation Area which has five designated sites located along its 22 mile trail system
Red Mountain Lookout Road which offers four primitive campsites at various points along this remote road
Ninemile Creek Trailhead which provides three backcountry tent sites situated near the Sapphire Mountains Wilderness Area.