Local Indians discovered many of California's hot springs, known to have healing and therapeutic powers. Most of them, like Murrieta Hot Springs California Christian Retreat Center, 7 miles from Temecula, California, are now exotic spas and resorts.
The owners of Murrieta Hot Springs believe it is a spiritual place which "refreshes God's people". It is easily accessible and has a lot to offer, especially to those who want to reconnect with God, away from the city's chaos.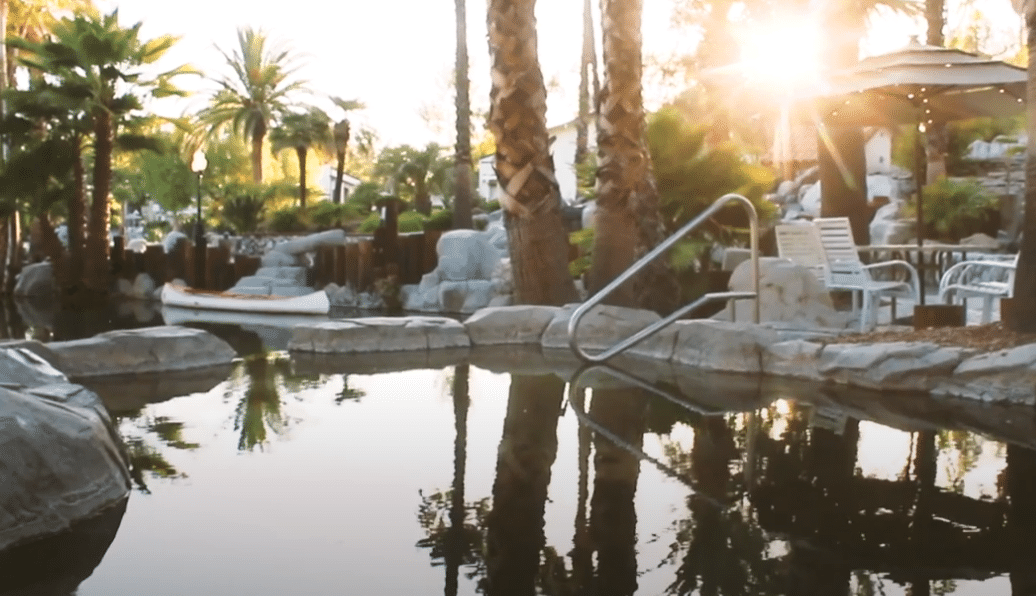 Details about Murrieta Hot Springs
The hot spring's healing properties were discovered by Native Americans who lived in the area over 3,000 years ago. Today, Murrieta Hot Springs offers a variety of activities for visitors to enjoy including soaking pools filled with naturally occurring minerals and therapeutic waters from the nearby San Jacinto Mountains.
The property spans over 8 acres and its location is nestled amidst rolling hills covered with lush vegetation. It features ornate gardens as well as an outdoor dining patio perfect for romantic dinners or family gatherings during mild days when temperatures are pleasant enough to take advantage of the property's beautiful surroundings. During their visit to Murrieta Hot Springs, guests can choose from a selection of services offered at their day spa such as massage therapy, facial treatments and body wraps utilizing ingredients sourced locally like honey harvested from wild bees found on site.
For those looking to relax even further after indulging in these luxurious offerings there are several different types of mineral-rich soaking pools ranging in temperature between 97°F – 112°F (36°C – 44°C). These invitingly warm waters provide soothing relief while helping to detoxify both mind and body due to the presence of beneficial elements including potassium chloride which helps reduce swelling throughout your entire body system thus allowing you full range of motion upon exiting one of these tranquil escape pods!
For those seeking out something more active during their stay at Murrietta Hot Springs they can also partake in various fitness classes such as yoga & Pilates or try out some fun water aerobics exercises led by experienced instructors who will help guide you through each movement ensuring proper form so that you get maximum benefit without injury! There is also an indoor gym equipped with weight machines if lifting weights is more your style than stretching it out on your mat!
Visitors may find themselves wanting some additional pampering after experiencing all that this special place has to offer so why not treat yourself or someone else special by booking one of their signature packages? Packages vary but typically include access into any number of amenities featured at this resort along with discounts on food/beverage items purchased within 24 hours prior departure date!
Murrieta Hot Springs Religious Center
Murrieta Hot Springs is perfect for people who come for retreat purposes. The resort is open only to reconnect people to God and offer them spiritual peace.
The place is meant for worship, healing, and growing your relationship with your creator. Their aim is to allow you to heal spiritually and physically by providing you access to their naturally therapeutic hot mineral springs.
The time you spend here will be a chance to grow closer to the Lord in a greater capacity. People who visit this mystical place often experience a spiritually enriched state. The hot water springs help in the process of healing and soothing the body and soul.
Murrieta Hot Springs Accommodations
Murrieta Hot Springs ensures comfort throughout your stay so that your spiritual well-being and journey is not disrupted in any way. They have accommodations in lodges that can be booked with groups or privately.
All rooms have bedding, bathrooms, showers, and central heating and air conditioning. The lodges have vending machines, a shared lobby, a deck, a refreshing view, and access to the natural mineral springs.
Murrieta Hot Springs
Murrieta Hot Springs comprises four hot springs amenities, including the hot springs pool, hot springs bath, hot springs Roman spa, and a hot springs lake. The facility consists of several options where you can enjoy a good soak during your spiritual healing journey.
The hot springs pool is large and has a sun deck where you can enjoy the natural waters outdoors, especially in winters. The Roman Spa has filtered hot springs water so you can enjoy and relax with your private group and maintain fellowship.
Murrieta Hot Springs – Other Amenities
The amenities include parking space, spa and recreation center, fishing, and other activities. To have access to these amenities and become a part of the Murrieta Hot Springs California Christian Retreat Center, you have to be a paid participant.
You must be clear and honest about your spiritual and religious values before going there, as it is a service center that aims to help you participate in religious groups, the hot springs rich in mineral water merely helps the process. You will surely have an enriching experience here, which will truly revitalize your soul and take you away from worldly affairs for a while.
Murrieta Hot Springs Details
Address: 39405 Murrieta Hot Springs Rd., Murrieta, CA 92563
Phone: 951-200-8000
Season: Year-round
Website: mhsretreats.com