Monarch Hot Springs – California
Situated in Coachella Valley, this natural primitive hot springs is the perfect place to relax and unwind from the world as you soak in California's mineral waters. Located on private land, reservations are recommended to make sure you can get access.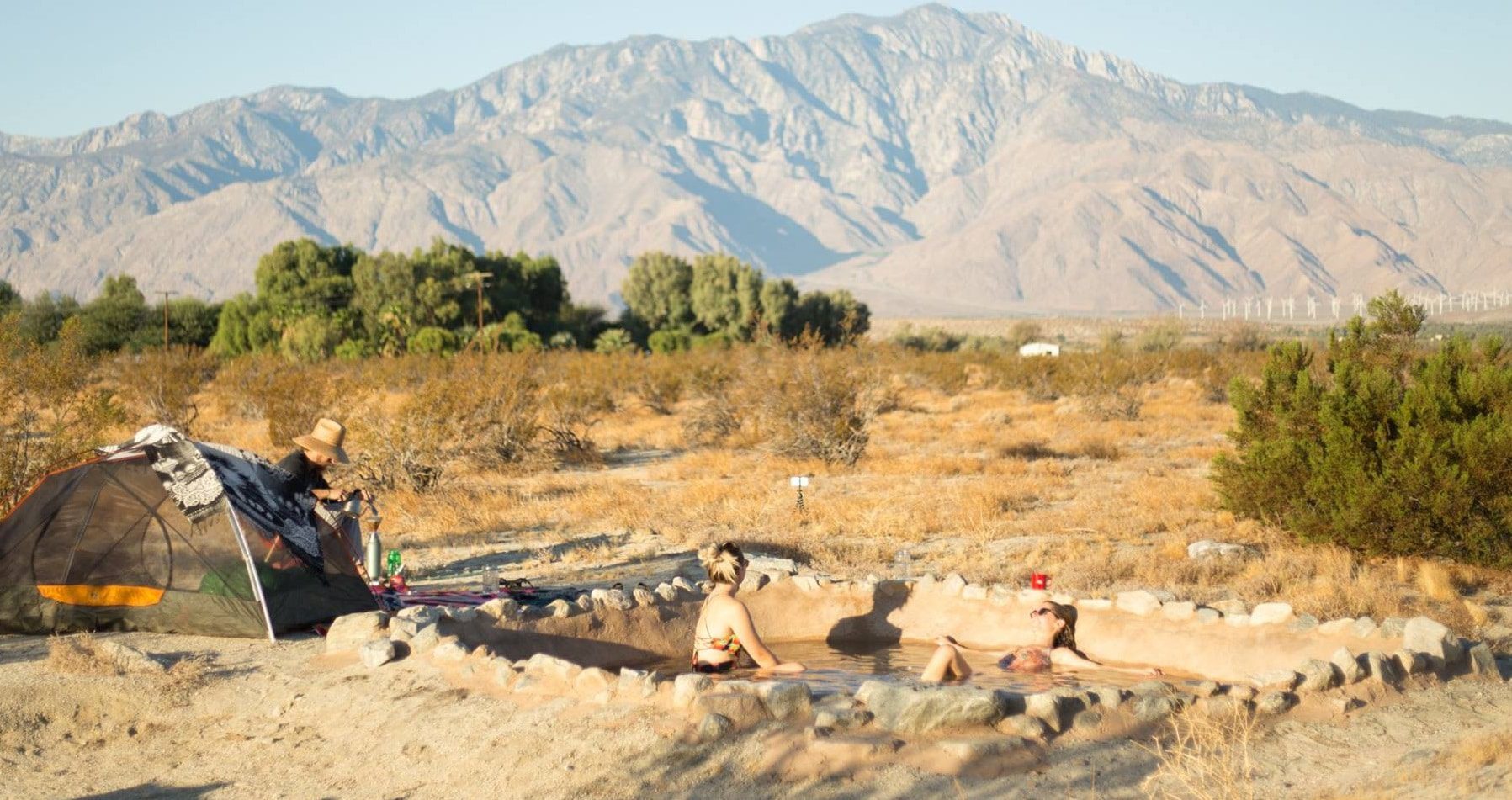 Monarch Hot Springs is basically just one large well out on undeveloped land where it's just you and mother nature. It's within a nursery and wildlife sanctuary giving it a more unique experience than what you'd find at other springs. The temperature can range right around 100 degrees and can change by a couple degrees depending on the season. Clothing is optional and most take advantage of soaking nude as you most likely won't see anyone else around. There is also quite a bit of great camping spots if you'd like to make a night of your adventure.
Directions to Monarch Hot Springs
Address: 18735 Corkill Rd, Desert Hot Springs, California 92241
Website: monarchhotsprings.com
From San Bernadino, California – Map
1. Start on I-215 South to I-10 East towards Whitewater
2. Get off exit 117 and take Dillon Road to Corkill Road
3. Continue on Corkill Road to the private sanctuary and your destination
This artisan well hot springs is definitely a place you should visit if you are in Southern California. Happy Soaking!