Best Places to hike in Philadelphia, PA
For all the attention that Philadelphia gets for its historical landmarks and delicious cheesesteaks, the city is also a great location if you're searching for outdoor recreation. There are some stunning mountains in the vicinity, but you don't need to leave the city to enjoy nature. There are plenty of parks and paths right in the heart of the metropolis. It's so easy to go hiking in one of the numerous nearby national and state parks.
Whether you're looking for a day trip or a weekend camping adventure, there are several beautiful towns and historical hiking trails within driving distance of the city. With this guide, we've compiled ten of the most beautiful and approachable trails in the Philadelphia area, making it easy for you to start planning your next outdoor excursion.
John Heinz Lake Loop
Length of Trail: 3.5 miles
Cost: Free
Location: 8601 Lindbergh Blvd., Philadelphia, PA 19153
Phone: 215-365-3118
Hiking in John Heinz National Wildlife Refuge is the best option for those interested in wildlife and bird viewing in Philadelphia. This urban retreat has easy-to-navigate flat trails, marshes, and even distant panoramas of the Philadelphia skyline.
The reserve is home to various animals, including the bald eagle and great blue heron. Its trails are bordered by ever-changing trees, providing the perfect setting for wildlife sightings. The park's marshy terrain makes it a haven for several species of birds and marine life, both native and migratory. Taking a hike around the park's Lake Loop is a great idea. Despite its proximity to the city, this protected area provides a stunning contrast to the extensive metropolitan setting.
Wissahickon Valley Park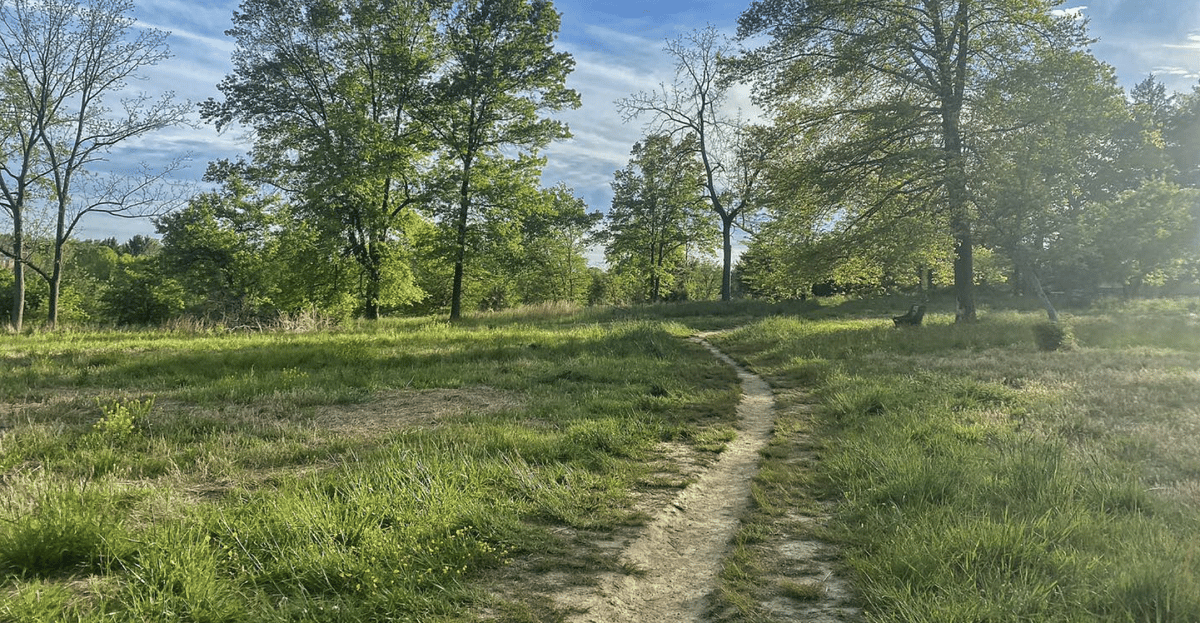 Length of Trail: 9.4 miles
Cost: Free
Location: Valley Green Rd, Philadelphia, PA 19128
Phone: 215-247-0417
The Wissahickon Creek Gorge Loop Trail is an excellent half or full-day hike for hikers of all skill levels that are searching for a trail close to home yet still full of nature. The majority of this 9.4-mile trail is made up of dirt and rock paths, and it winds its way through Fairmount Park, through a number of interesting landmarks and crossings.
The trails are largely shaded, and you can pass by a scenic waterfall, making the trail ideal for strolls or expeditions in the middle of the day. A wide variety of people who come to enjoy the outdoors — including birdwatchers, hikers, and runners — frequent this region. This path is most enjoyable between April and October.
Valley Forge National Historical Park
Length of Trail: 8.7 miles
Cost: Free
Location: 1400 N Outer Line Dr, King of Prussia, PA 19406
Phone: 610-783-1077
From 1777 to 1778, George Washington resided at Valley Forge in what is now known as Washington's Headquarters as part of the Revolutionary War encampment. Visitors can still learn about the area's history and see the historic homes. You can also experience the area's natural beauty on foot along the roughly 20 miles of authorized hiking trails.
The Mount Misery Trail is a moderately difficult trail that winds through a forest of changing leaves for almost a mile before concluding at a lovely footbridge across a ravine. You can also try Mount Joy, a very popular area for hiking, running, and walking, so you'll likely encounter other people while exploring.
Ridley Creek State Park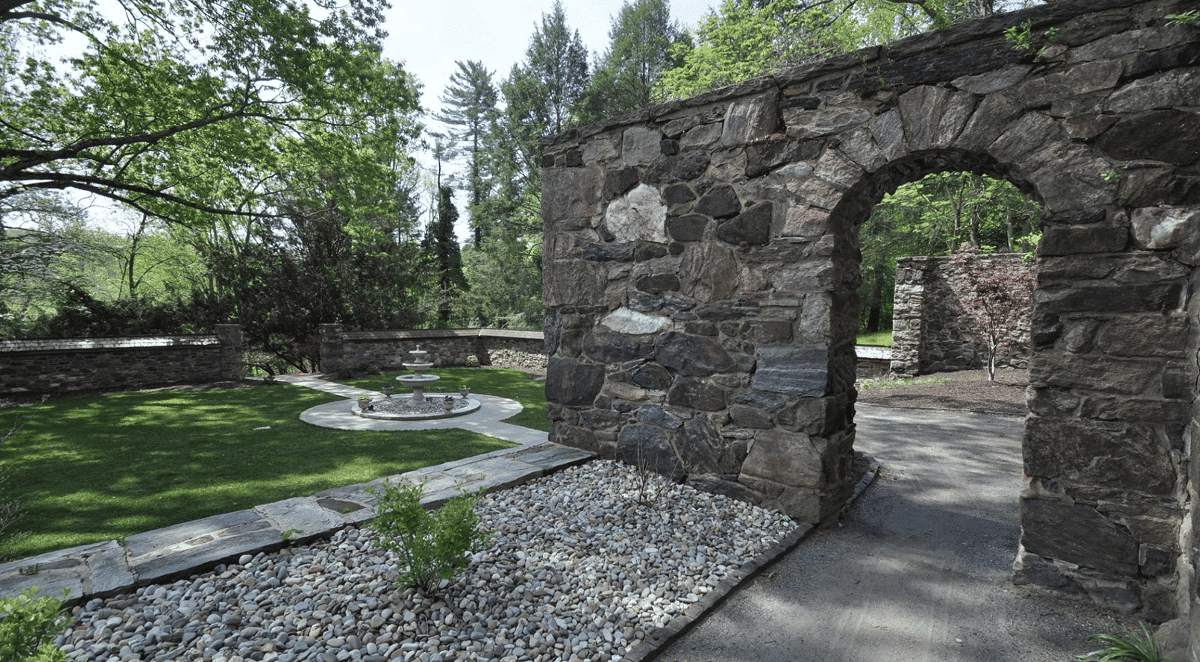 Length of Trail: 13 miles
Cost: Free
Location: 1023 Sycamore Mills Rd, Media, PA 19063
Phone: 610-892-3900
With its gentle hills, wooded paths, and brilliant foliage, Ridley Creek State Park is a wonderland in the fall. The park spans 2,600 acres and includes 13 trails that connect the area's various historical sites. In addition to the Hunting Hill Mansion, there's a 1915 addition to a stone farmhouse erected in 1789. You can also stop at the 18th-century mill community of Sycamore Mills. The 4.3-mile loop trail known as Sycamore Mills Road Route offers some of the nicest vistas in the park.
The Pinnacle
Length of Trail: 9.9 miles
Cost: Free
Location: Berks County, Pennsylvania
Phone: 610-756-6961
The Pinnacle Trail is a great option if you want to get away from Philadelphia for the day and go hiking. This rocky peak at the end of this 9.9-mile trail is one of the best trails that offers stunning views from its peak. From Hawk Mountain, you can see the Pinnacle on the Appalachian Trail. There are two methods to reach the peak; start with the most difficult, rocky section or save it until the last. Pulpit Rock and the Pinnacle offer breathtaking panoramas and are well worth trying, regardless of the weather.
This trail is longer and more complex than many of the others we've included, so it's best for hikers with some experience. The Pinnacle Trail stands out from the crowd because it passes through a wilderness teeming with exotic animals. Wearing very noticeable clothing is recommended as this is a popular hunting location, so you must stand out to avoid any accidents.
Schuylkill River Trail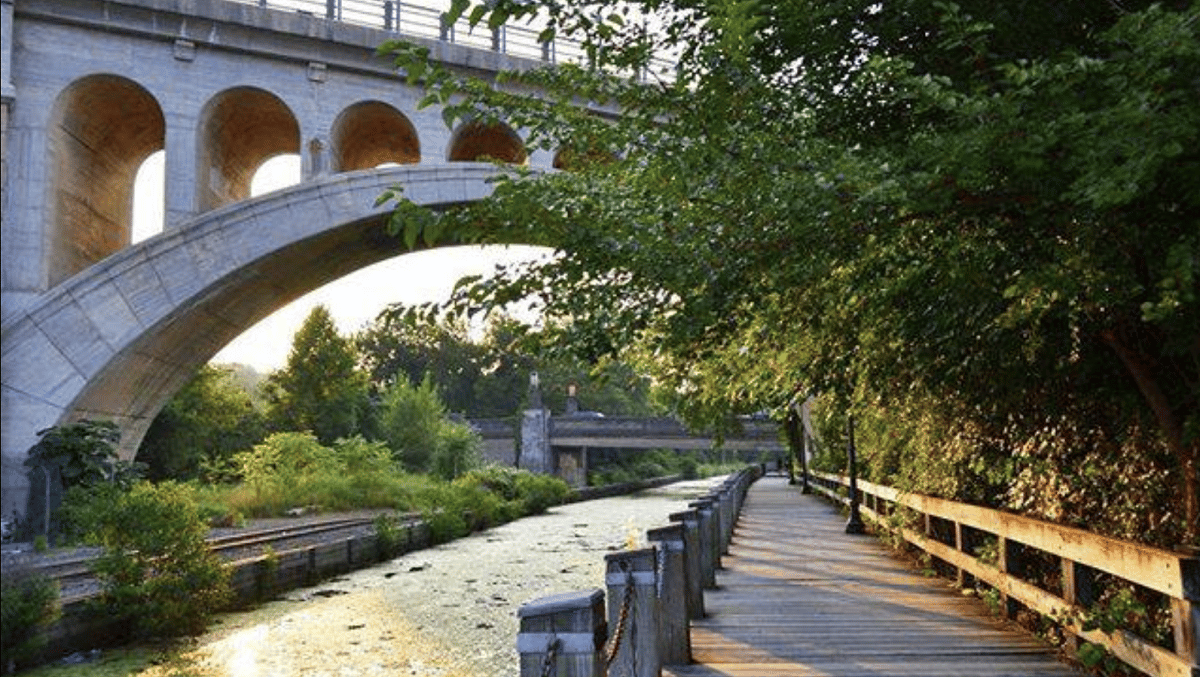 Length of Trail: 70+ miles (at present), 140 miles planned
Cost: Free
Location: Philadelphia, Montgomery County, Chester County, Berks County, Schuylkill County (multi-use trail)
Phone: (484) 945-0200
The Schuylkill River Trail is a great area to go hiking in Philadelphia, and it's also the city's most popular path for walking, running, and bicycling. A total of 140 miles of this urban trail are planned, although only roughly 70 miles are really usable at the moment.
This walk starts in the heart of Philadelphia and travels through parks, woodlands, and other natural landscapes. This trail is perfect for getting some exercise and fresh air in the middle of the city, whether you're on your own, with loved ones, or trekking with your dog.
Tyler Arboretum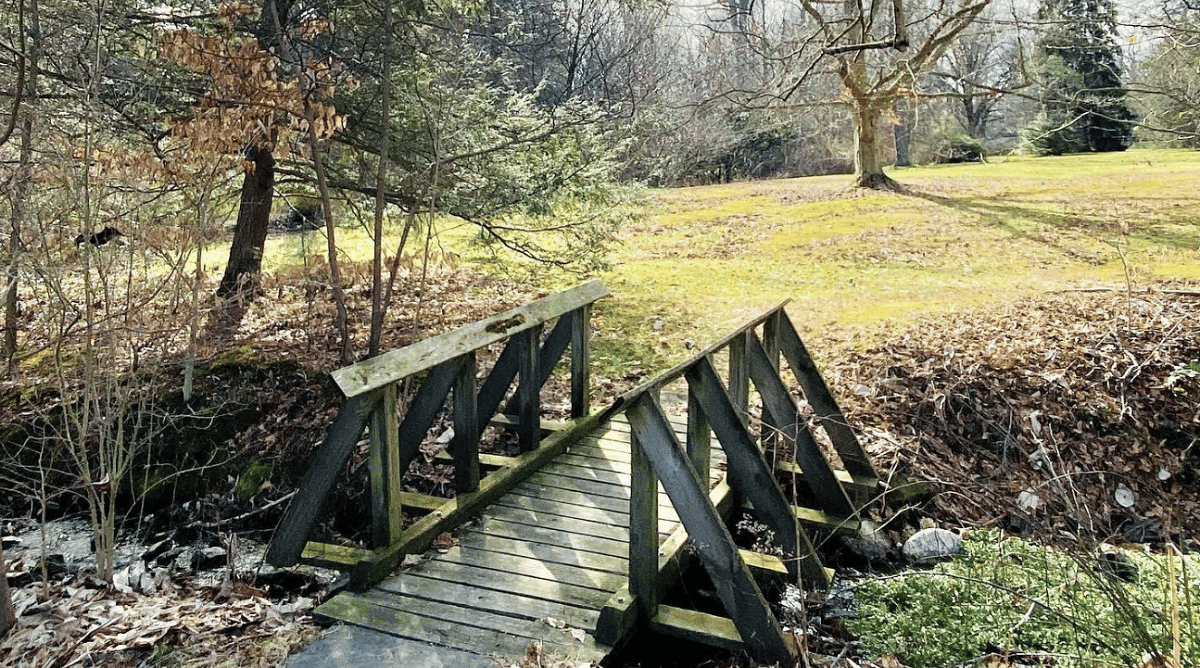 Length of Trail: 17 miles
Cost: Fee
Location: 515 Painter Rd, Media, PA 19063
Phone: 610-566-9134
The Tyler Arboretum has something for everyone, regardless of their skill level. The Arboretum has been around for 160 years, and it has become well-known for its rich variety of flora and fauna — especially its Painter trees. Its trails connect more than 500 acres of land. The starting and finishing point of the 5.4-mile-long Tyler Arboretum Loop is located just next to the main parking lot.
You may get even closer to nature at a recreation of Thoreau's "Walden" cabin which you'll see along the way. The autumn colors of ginkgo trees, dogwoods, and maples are stunning, and the Tyler Arboretum's meadow grasses, asters, and goldenrod are sights to behold.
Kelly's Run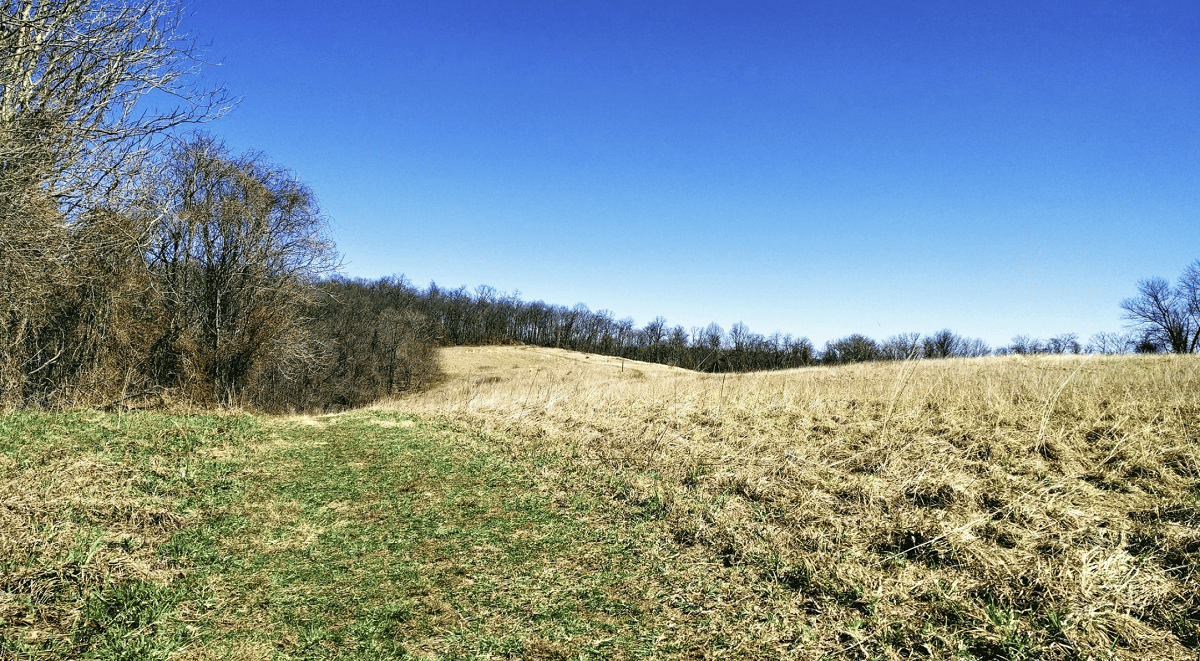 Length of Trail: 3.8 miles
Cost: Free
Location: 9 New Village Rd, Holtwood, PA 17532
Phone: 717-392-7891
Kelly's Run Nature Preserve is home to the Kelly's Run Trail. This national recreation trail also connects to the Conestoga Trail. The Kelly's Run Trail is 3.8-miles long and is a beautiful hiking trail where you can enjoy waterfalls, bridges, woodlands, rock formations, and more. This easy trail passes by small cascades and creeks, open meadows filled with wildflowers in the spring, and rocky outcrops reminiscent of a canyon. Those with a penchant for climbing and scrambling can also check out the numerous rock scrambles that dot the trails.
Please always keep safety in mind. A network of pathways connects Kelly's Run Nature Preserve to Pinnacle Overlook as part of the Conestoga Trail.
Hawk Mountain Sanctuary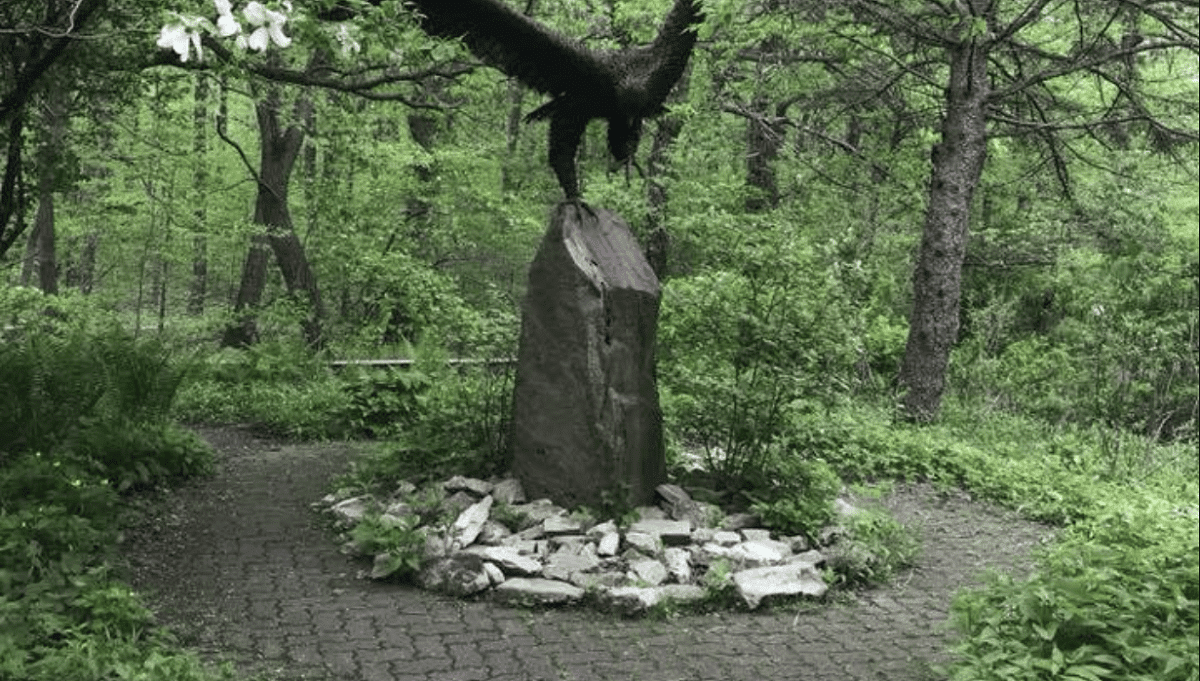 Length of Trail: 5.4 miles
Cost: Free
Location: 1700 Hawk Mountain Rd, Kempton, PA 19529
Phone: 610-756-6961
The Hawk Mountain Sanctuary is home to a diverse collection of birds of prey, and its picturesque highland location makes for excellent viewing opportunities. Experienced hikers looking for a more manageable trip will find that this area has so much more to offer in addition to its abundant bird and wildlife viewing chances. If you opt to trek the Hawk Mountain Sanctuary Trail, you should be prepared to get your hands muddy and work up a good sweat. The trail requires some scrambling or involves a hard ascent in several spots throughout its length.
A Guide to Hiking in Philadelphia
What To Bring When Hiking
Breathable hiking clothes: Wear a shirt that wicks away sweat and lightweight leggings or pants that allow your body to breathe on hikes when the weather is warmer. Trekking in the cold requires special gear, such as wool base layers, a down jacket, and hiking socks.
Water bottle: It's always crucial to have access to water. Reusable water bottles are encouraged to reduce the use of single-use plastics.
• Trekking poles: These aren't essential for every hike, but they're good to have on hand.
Brimmed hat/cap: If you're going on a day trek during the summer, it's essential to bring a hat or cap with a brim to protect your eyes from the sun.
Sunscreen and bug spray: Sunburn and bug bites are two of the most bothersome side effects of hiking, but they may be avoided with the help of sweat-proof sunscreen and bug spray.
Emergency blanket and first aid kit: Bringing first aid kits and an emergency blanket is important. Anything is possible, and it's wise to remain cautious.
Durable Day Pack: If you're trekking, bringing everything you'll need in a sturdy day pack is best.
Tips To Carry a Hiking Bag Comfortably and Efficiently
You should carry heavier items, like water, closer to your back, so your load doesn't shift while moving.
Avoid back strain when lifting by bending at the knees.
When lifting, keep the weight close to your torso.
Avoid carrying your load low on your hips by moving your bag higher up your back.
Maintain low back support by activating your core muscles and drawing your belly button toward your spine.
Maintain a relaxed posture by rolling your shoulders and stretching your calves when you pause.
Don't lock your knees; keep them soft.
To avoid slouching forward, choose a comfortable carrying position where your pack neither forces you to slouch nor pulls you backward.
Recap
Within a day's drive of Philadelphia, you may reach several stunning hiking routes in the surrounding area. Some beautiful trails to explore are listed below.
John Heinz Lake Loop
Wissahickon Valley Park
Valley Forge National Historical Park
Ridley Creek State Park
The Pinnacle
Schuylkill River Trail
Tyler Arboretum
Kelly's Run
Hawk Mountain Sanctuary
Trails on this list range from easy to moderate to challenging. Whether you want to work those calves while taking in Philadelphia's charm or simply relax with loved ones is entirely up to you. These towns and hiking trails near the city offer tranquil locations with flowing waterfalls, shaded woods, picturesque views, and even a little bit of history to explore.
Other Hikes Near Philadelphia Worth Visiting
You can also visit these trails if you want to hike near Philadelphia.
Ringing Rocks Trail
High Rocks Trail
Canyon Rim Trail
Mount Misery
Mount Minsi
Haverford College Nature Trail
Mt. Tammany
Ricketts Glen Falls
Loyalsock Trail
Sullivan Run Trail to Lewis Falls
Tyler State Park
Worthington State Forest
Leonard Harrison State Park
Final Thoughts
You can have an amazing time by going on a hike in Philadelphia. From national parks to the surrounding mountains, each offers a unique challenge. We sincerely hope that our rundown of the trails that can be found in and around Philadelphia has been helpful to you. Go and plan your next adventure and take in the breathtaking scenery and beauty that only Philadelphia can offer.