You wouldn't think the state of Tennessee having world class aquariums, but they actually have two (both have been ranked in the top 10 in the United States and even the World). Come see what makes these aquatic facilities so popular, attracting millions of people every year. From touch tanks, underwater tunnels, live demonstrations, and thousands of sea creatures, these attractions are perfect for the entire family. Here are some of the best Tennessee aquariums to visit.
Guide to visiting Aquariums in Tennessee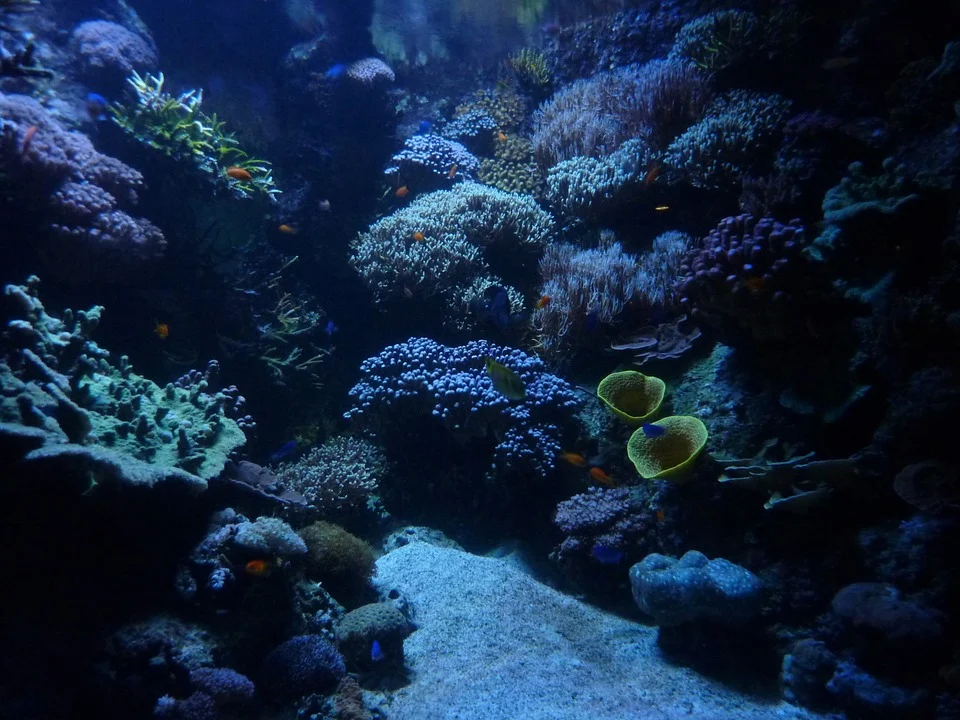 There are four aquariums in Tennessee to visit, all with their own unique exhibits for you to explore.
Aquariums Near Memphis Tennessee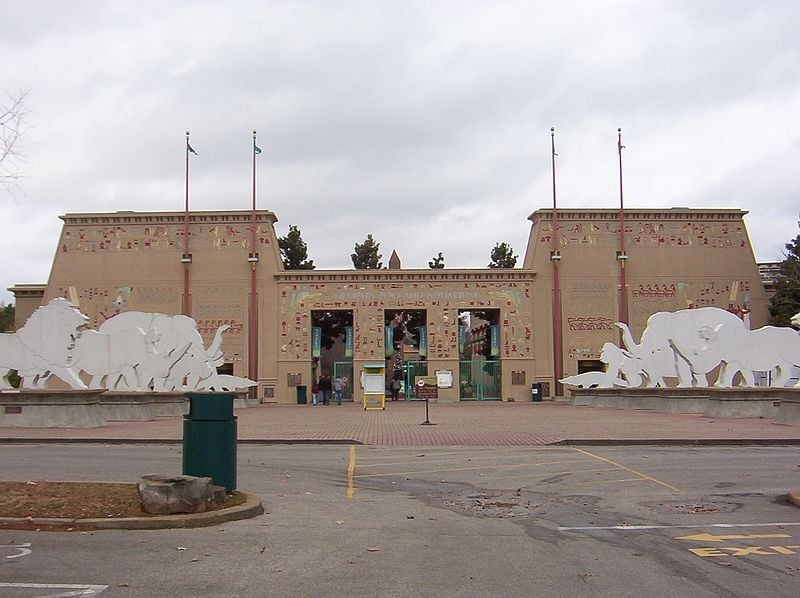 The Memphis Zoo is a staple of the city and has been voted best zoo in the US back in 2008. Within the zoo they feature a great aquarium both adults and kids can enjoy. In fact it's one of the oldest exhibits (built in 1959) within the zoo and includes a variety of salt water and fresh sea creatures. Enjoy turtles, eels, and variety of tropical fish at the Memphis aquarium before heading back to land mammals. It's a great little attraction built within the zoo.
Memphis Aquarium Exhibits
Electric Eel – This is a one of a kind demonstration where the aquarium converts the eel's electric pulses into visual and audio displays.
Address: 2000 Prentiss Pl, Memphis, TN 38112 | Phone: (901) 333-6500 | Website: memphiszoo.org
Aquariums Near Nashville Tennessee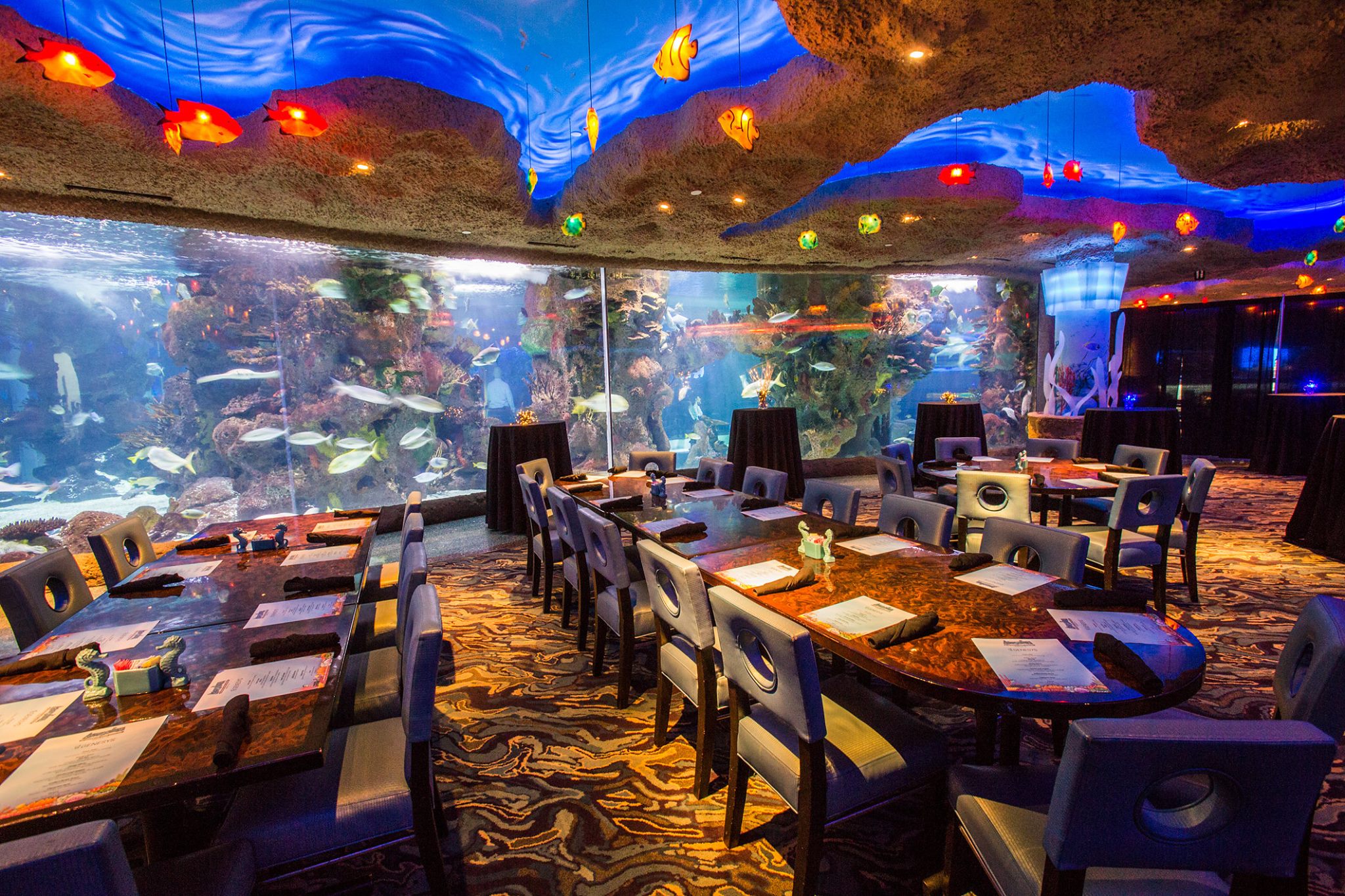 Featuring over 20,000 gallons of water and 100 different sea creatures, the Aquarium Restaurant in Nashville is one of the coolest places to go for a bite to eat. No matter where you sit you will have 360 degree views of exotic fish swimming all around you. Before or after lunch or dinner you can also take a guided tour where they will show you how the facility operates, meet a biologist, and even spend a day learning about the important of oceans while dissecting a squid. This Tennessee aquarium is one of those places you will talk about for the rest of your life.
Nashville Aquarium Exhibits
20 Minute Tour – A staff biologist will walk you around behind the scenes where you can see how the aquarium operates with views from above.
1 Hour Tour – A more in-depth view of behind the scenes where you meet a biologist who gives a presentation on the fish within the facility.
Be a Marine Biologist – On weekends your kids can spend a day where they learn what it takes to be a marine biologist. From dissecting squids to using microscopes, it's a great experience to appreciate what people are doing to preserve our marine habitats.
Address: 516 Opry Mills Dr, Nashville, TN 37214 | (615) 514-3474 | aquariumrestaurants.com
Aquariums Near Gatlinburg Tennessee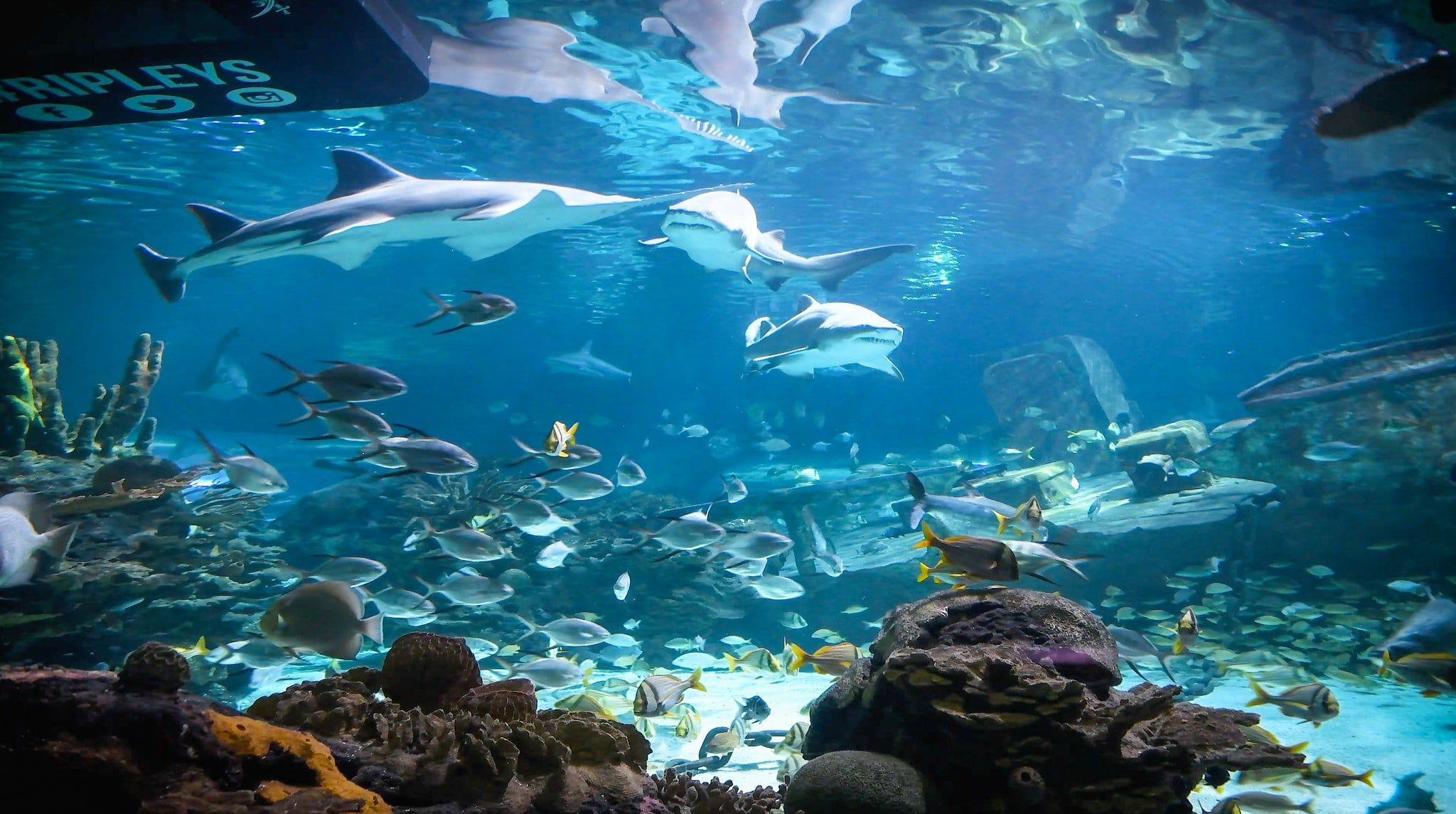 Voted one of the best aquariums in the US, Gatlinburg is home to Ripley's Aquarium of the Smokies. This facility was built with children in mind, but parents and adults also enjoy the vast amount of aquatic life and exhibits they have to offer. From touch tanks where you can feel stingrays, to underwater tunnels of epic views of sharks and tropical fish, this Tennessee attractions is definitely a must if you are in the area.
Nashville Aquarium Exhibits
Coral Reef Tanks – This popular aquarium exhibit showcases vibrant and exotic fish from all over the world.
Tropical Rainforest – Be transported to the Amazon Rainforest where you can get up close and personal with poisonous frogs and piranhas.
Penguin Playhouse – A favorite of all kids, this amazing Tennessee attraction allows you to crawl through tunnels to catch a glimpse of penguins playing or staring back at you.
Gallery of the Seas – Discover some of the bigger creatures the ocean has to offer including a Giant Octopus and a Japanese Spider Crab.
Discovery Center – Not only does this attraction offer a person who gives a great lesson on all aquatic life, but here is where you can touch crabs, jelly fish, sting rays, and puffer fish.
Shark Lagoon – As you make your way through the underwater tunnel, you will be amazed as sharks swing all around you making you feel as if you are part of the ocean.
Address: 88 River Rd, Gatlinburg, TN 37738 | Phone: (865) 430-8808 | Website: ripleyaquariums.com
Aquariums Near Chattanooga Tennessee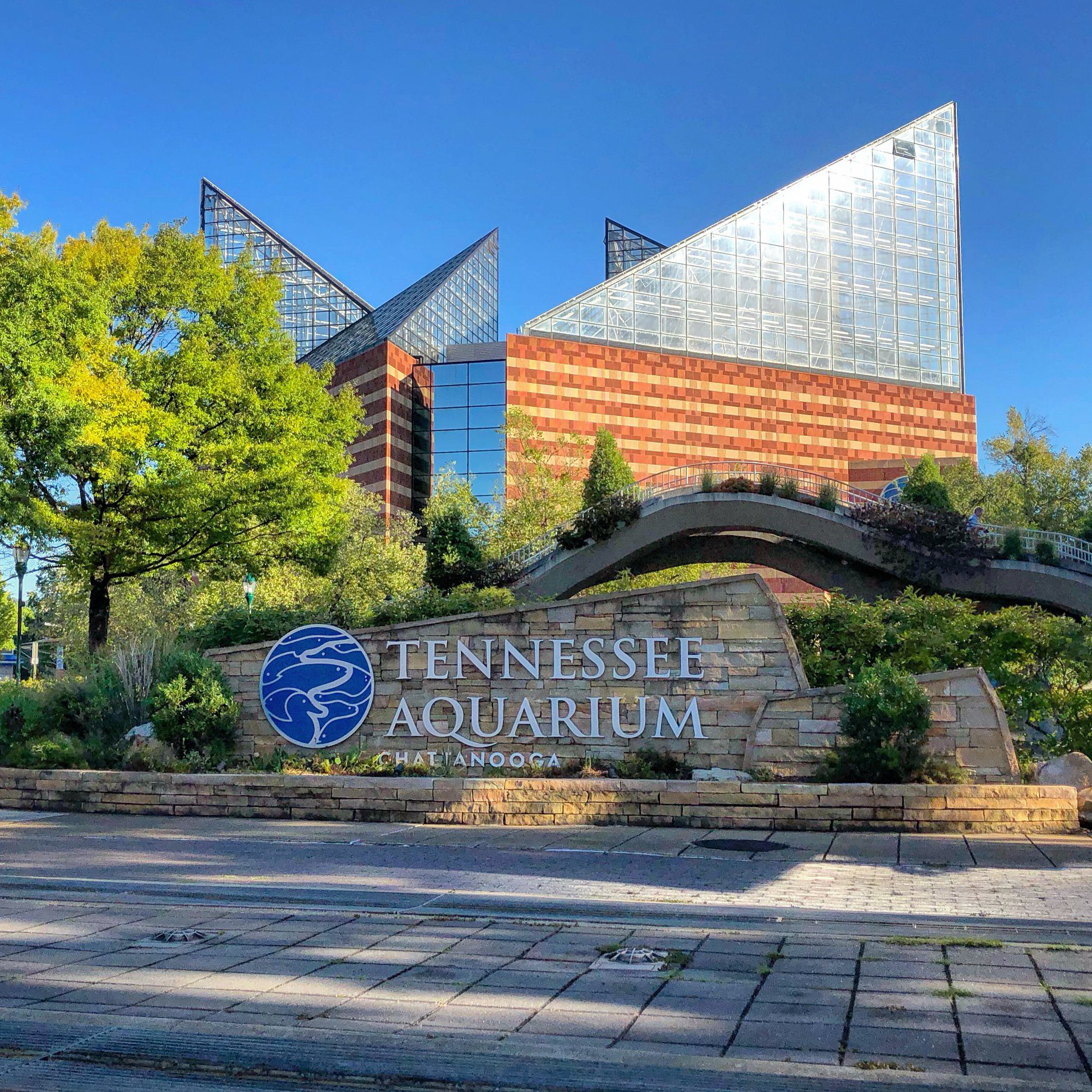 The Tennessee Aquarium in Chattanooga has also won quite a few rewards and named in the top 10 best aquariums in the United States. Opened in 1992, it has brought in millions of visitors (cracking 20 million back in 2013) with over 12,000 sea creates for you to enjoy. With it's size there are actually two different structures that house all the aquatic life. To truly catch a glimpse of everything this Tennessee facility has to offer, we definitely recommend planning a full day.
Nashville Aquarium Exhibits
Each structure of the aquarium offers there own unique exhibits.
River Journey
At almost the size of a 12 story building, there are over 400,000 gallons of water that are used to house all the marine life. The reason for the name "river journey" is they wanted you to relive the journey of a raindrop as it starts in the Appalachian Mountains and makes it's way to the Gulf of Mexico. It's quite the undertaking and they really pulled it off giving you an awesome educational walkthrough. The exhibits include:
Appalachian Cove Forest – Travel into the jungle where you can view native fish to the area. Along with a waterfall, there are otters, trout, song birds, alligators, snapping turtles, and more for you to enjoy.
Rivers of the World – Next you are taking to the Amazon River and Congo. This exhibit is home of the famous Miguel Wattson (an electric eel with it's own twitter account) who tweets anytime he emits electricity.
Tennessee River – View more local marine life to the state of Tennessee which includes species such as catfish and paddlefish. The main attraction is there 145,000 gallon tank.
River Giants – Lastly River Journey gives you a view into some freshwater fish from all over the world.
Ocean Journey
The second structure is slightly smaller and continues the storyline of going to the Gulf of Mexico. Here you will find a new set of aquatic life to enjoy including animals such as sting rays, sharks, and penguins.
The Secret Reef – At over 600,000 gallons of water, the Tennessee Aquarium showcases the Flower Garden Banks Sanctuary in the Gulf of Mexico. It's 3 levels high (with viewing at each level) including a walkthrough tunnel on the first floor. As one of it's most popular attractions, you can see sharks, turtles, exotic fish and more.
The Boneless Beauties and Jellies – As the name suggests, this exhibit is all about sea creatures without vertebrae. Some of the popular creatures include jellyfish and the Giant Pacific Octopus.
Penguins Rock – Enjoy a 16,000 gallon facility that homes the macaroni and gentoo penguins
Address: 1 Broad St, Chattanooga, TN 37402 | Phone: (423) 265-0695 | Website: tnaqua.org
Conclusion
Not many states can claim they have more than one aquarium that has cracked the top 10 list when it comes to best aquatic facilities in the US. Next time you are in the state make sure you check out a few of these awesome attractions and make some life long memories with your family.
Looking to explore Tennessee? Here are some other great things to do in the state: