The beautiful state of Alaska is home to some of the best attractions in the United States. One such attractions are their aquariums. As the largest state in the U.S where the majority of it's border is along the Pacific Ocean, it's no surprise their exhibits and conservation for marine life is some of the best in the world. The next time you plan a vacation to Alaska, make sure you stop by one of their aquarium facilities.
Guide to visiting Aquariums in Alaska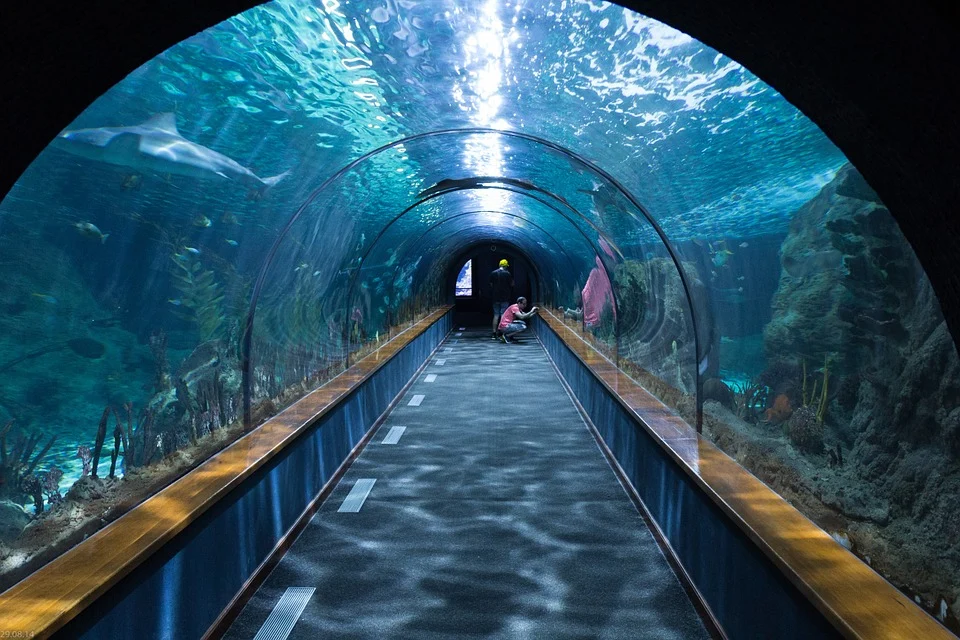 There are two main aquariums located in the state of Alaska. Both have amazing exhibits and aquatic life for you and your family to explore.
Cities in Alaska that have Aquariums
Alaska Sealife Center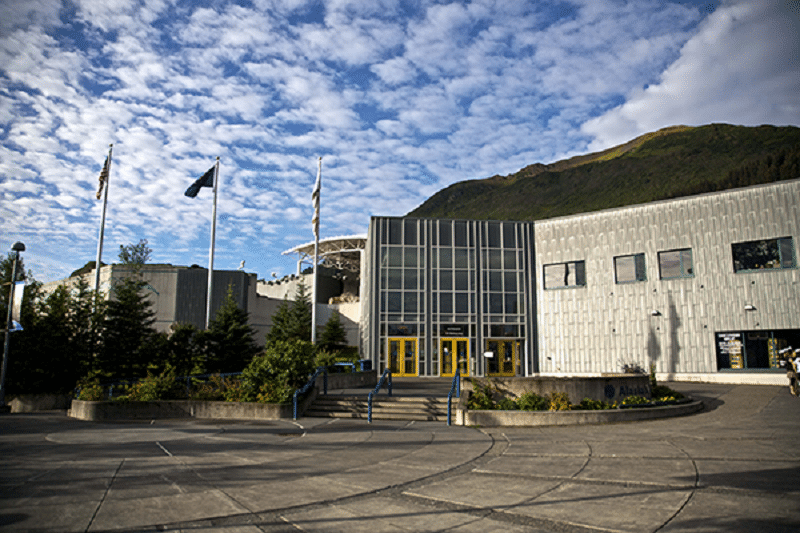 This aquarium in Alaska is the only permanent rehabilitation center in the state to offer care for any injured or sick aquatic mammals. Located in Seward on Resurrection Bay, this facility works on the conservation and study of sea creatures found native to Alaska, while also giving the public a glimpse into some of the life under the sea. There aren't many aquariums you fill find like this one with such a positive contribution to keeping habitats intact and sharing their knowledge all over the world.
The aquariums main focus tends to lie on rehabilitating the sick or injured to return them back to their natural habitat. Some of the more popular sea creates they aid to are sea, sea lions, otters, walruses, and birds. In the event they can't fully rehabilitate the mammal the facility will keep them or find a facility who can watch over them.
Alaska Sealife Center Exhibits
Touch Tank – The aquarium provides visitors the ability to touch sea creatures such as urchins and sea stars.
Aviary – The facility hosts a wild selection of local seabirds.
Nose two Nose – Enjoy an underwater view of Octopus, seals, and sea lions.
Sitka Sound Science Center
The Science center was built in Sitka for training scientists to work in communities all through Alaska. Although this facility is for the research of marine life local to the area of Sitka, it also has a great aquarium for the public to enjoy. The Molly Ahlgren aquarium has several exhibits to explore, while learning about the conversation and protection of local marine like.
Sitka Sound Science Center Exhibits
Touch Tanks – Get up close and personal while touching urchin, anemone, and starfish.
60 Feet Deep – This 800 gallon tank give a glimpse into sea creatures that live over 60 feet or more in the ocean. Some of the aquatic life you will see are eels, rockfish, and sculpins.
Mounted Aquariums – There are 6 unique aquariums that showcase local marine life to the state of Alaska.
Killer Whale Skeleton – Mounted by wire, this massive skeleton was from a killer whale discovered in 2011 off the shores of Sitka.
Salmon Bubble – Just as the name suggests, pop your head in to get a interactive and up close view of salmon.
There are so many things to do in Alaska and showcasing their marine life through a couple aquariums is the perfect attraction if you have a couple hours to spare.
Benefits for Visiting an Aquarium in Alaska
Real Life Education – Aquariums bring not only wonderment for the beautiful life under the sea, but also a great lesson on the importance of conserving their natural habitats. Facilities like the ones in Alaska make sure they leave every visitor who comes a better understanding on what needs to be done to keep our oceans and seas safe for all marine life.
Discovery – Until you visit an aquarium, it's hard to realize the vast amount of aquatic life all throughout the world. Many like to promote local sea creatures while giving glimpses into some of the more exotic mammals. When kids first get to see this true beauty, there amazement and exploration start to grow as they discover new things they have never seen before.
Relaxation – Watching sharks, eels, and fish swim all around you is one of the most relaxing and stress free things you can do. Watch all your tension leave your body as you forget about the real world for a bit and become one with nature.
Looking to explore Alaska? Here are some other great things to do in the state: