When you stumble upon this hidden gem in Nevada you won't first think you are staring at a natural hot spring, but rather a river in the middle of nowhere. However, Trego Hot Springs has become a fairly popular destination as it is an easy stop along your travels for a quick soak before continuing on. If you happen to be around Tregor, Nevada, this is definitely an attraction worth visiting for a couple hours.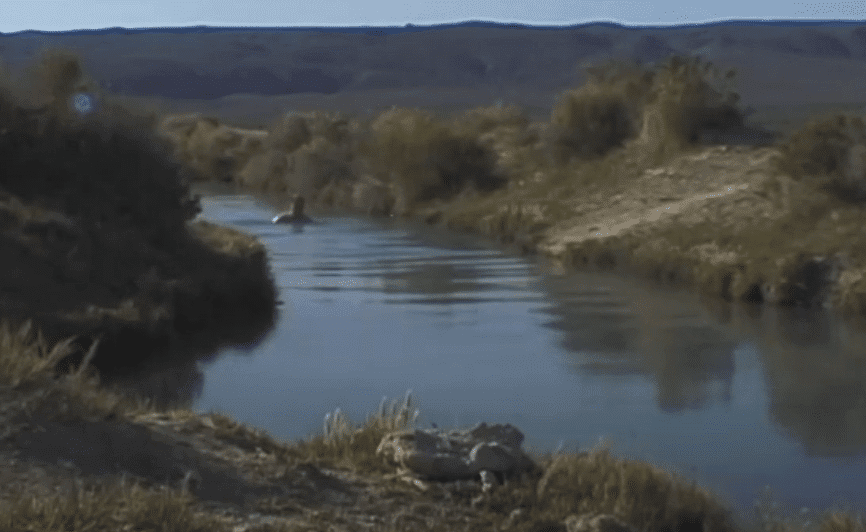 Details about Trego Hot Springs
Trego Hot Springs is located in Nevada, just outside of Reno. This natural hot spring has been visited by humans for centuries and was a sacred site to the Washoe tribe who lived in this region. The pool (or should we say mud ditch) at Trego Hot Springs is fed by an underground aquifer that warms the water up to temperatures between 90 and 105 degrees Fahrenheit year-round. It's a perfect spot for those looking to relax, unwind, and enjoy some time away from it all.
The springs are accessible year round with just a few rules visitors must abide by:
no pets allowed
no glass containers
no soaking after dark
all trash must be taken out when leaving
The beauty of Trego Hot Springs draws many visitors each year who come to experience its healing waters firsthand. With views of snow capped mountains in one direction and desert landscapes in another it's easy to see why people find solace here amongst nature's tranquil beauty.
Tregor Hot Springs is pretty much a long ditch with a bigger pool area at the end of it within Black Rock Desert. Although it is on BLM land, it is freely open to the public to use at any time. This primitive hot springs doesn't have any thrills other than the bottom being mud that feels great on the feet. As far as the temperature of the springs, it can vary quite a bit depending on where you are in the ditch. Some areas can be rather warm at 90 degrees, where other spots will climb to 100.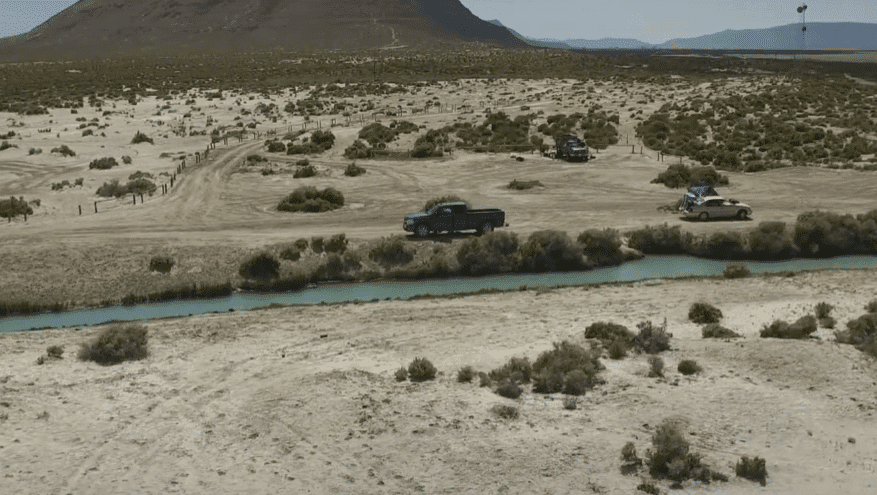 It's a pretty easy drive to get to Tregor Hot Springs and the only challenge one could face is if it rains. There is also a railroad track close by with trains that pass every hour. Clothing is optional and many due take advantage due to its seclusion. The only recommendation we have is bring an extra pair of clothes and towels as the mud from the bottom tend to get stuck on anything you are wearing.
There is also quite a bit of camping out in Black Rock Desert and the state asks that you camp at least 300 feet away.
Directions to Trego Hot Springs
From Reno, Nevada – Map
1. Take I-80 East for roughly 100 miles which becomes NV-447 North
2. Take the exit for Jungo Road and continue another 35 miles until you reach the hot springs
Happy Soaking in Nevada!