Rocky Canyon Hot Springs
Located in Boise National Forest, this primitive hot spring is one of our favorite places to visit when in Idaho. The different pools cascade down all the way to the Middle Fork Payette River with a scenic backdrop that makes the soak all the better. It's a short drive from Boise so if you are looking to kill a few hours, Rocky Canyon Hot Springs is the place to go.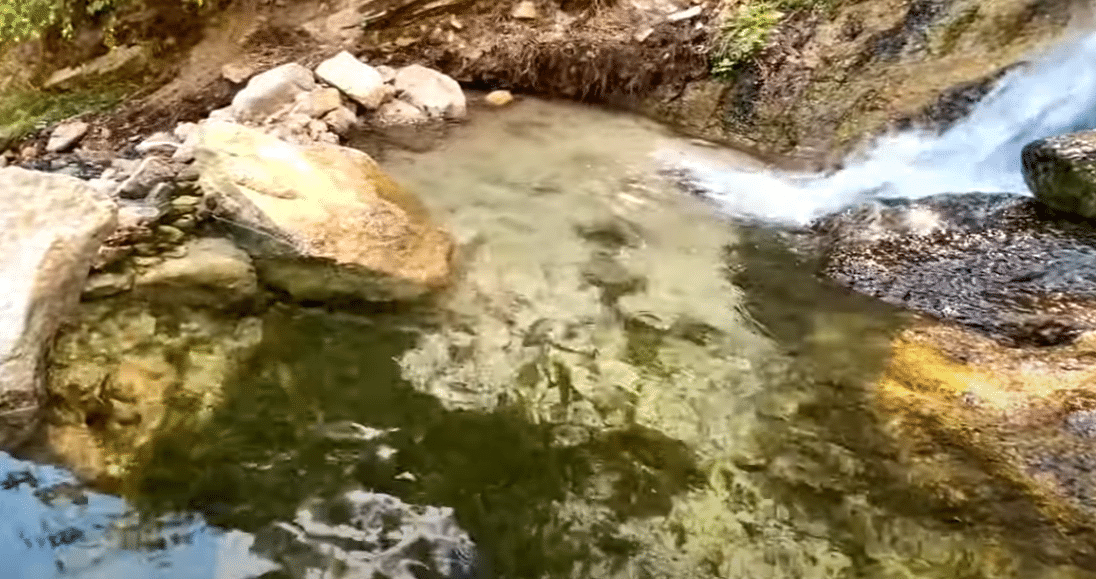 Details about Rocky Canyon Hot Springs
This natural hot spring has been around for decades and continues to be a popular destination for visitors seeking rest and relaxation in the great outdoors. The area surrounding Rocky Canyon Hot Springs is full of Idaho's wilderness, providing a stunning backdrop for visitors who come to soak up the healing waters.
The springs are fed by underground rivers that flow through volcanic rock formations, creating an environment with therapeutic properties that have been known to reduce stress and promote overall well-being. The water temperature ranges from 95-105 degrees Fahrenheit year round, making it perfect for soaking any time of day or night.
At Rocky Canyon Hot Springs there are several different pools available ranging in size and depth so you can find exactly what they're looking for. Although there isn't much development at Rocky Canyon Hot Springs aside from basic amenities like restrooms and parking spaces, its remote location makes it an ideal place for those who want to truly get away from it all without sacrificing comfort or safety standards.
Because it's a primitive hot springs can enjoy the privacy and seclusion without needing to make a reservation. We do recommend bringing a bath suite even though clothing is optional.
Each pool has been created with rocks and can seat 3-5 people. The temperatures start at 100 degrees and start to cool down as the waters continue down to the river. It can get rather crowded during the summer season so we recommend getting to Rocky Canyon Springs early in the day to avoid waiting.
Directions to Rocky Canyon Hot Springs
There is hiking involved to reach the Rocky Canyon Hot Springs. You even need to forge the river so bring sandals and an extra pair of clothes. In the winter months the river is quite cold and only the true hot spring enthusiasts will be out there. Clothing is optional and you will see some nudists during dusk and dawn hours.
1. Take West State Street to ID-55 North
2. Continue on ID-55 North until you get to Banks Lowman Road.
3. Merge onto Middlefork Road and drive until you reach your destination.
Rocky Canyon Hot Springs Video – Idaho
Other Attractions
Since you are in the Boise National Forest, you may as well check out a few other great activities that are near Rocky Canyon Hot Springs. Some of the best hiking trails in the area are:
Freddy's Stack Rock Trail – 12 mile loop
Adelmann Mine – 5 mile hiking trail that takes you directly to the mine
Homestead Trail – 4 mile path that has some of the best views of the mountain ranges
Kepros Mountain Trail – 9 mile hiking trail that leads to several lakes within the wilderness
You can also camp near Rocky Canyon Hot Springs. The entire forest and park allows dispersed camping along with their various campsites spread throughout the area.