Elkhorn Hot Springs – Montana
Montana is well known for it's wilderness and explorational activities. Hidden fairly deep into Deerlodge National Forest lies a perfect place to getaway from the world and take advantage of the states natural environment. Elkhorn Hot Springs is a rustic setting with a relaxing geothermal hot spring for you to enjoy. The best part is as you soak away any stress, the breathtaking views of the mountains and forest leaves you feeling ready to tackle the world again.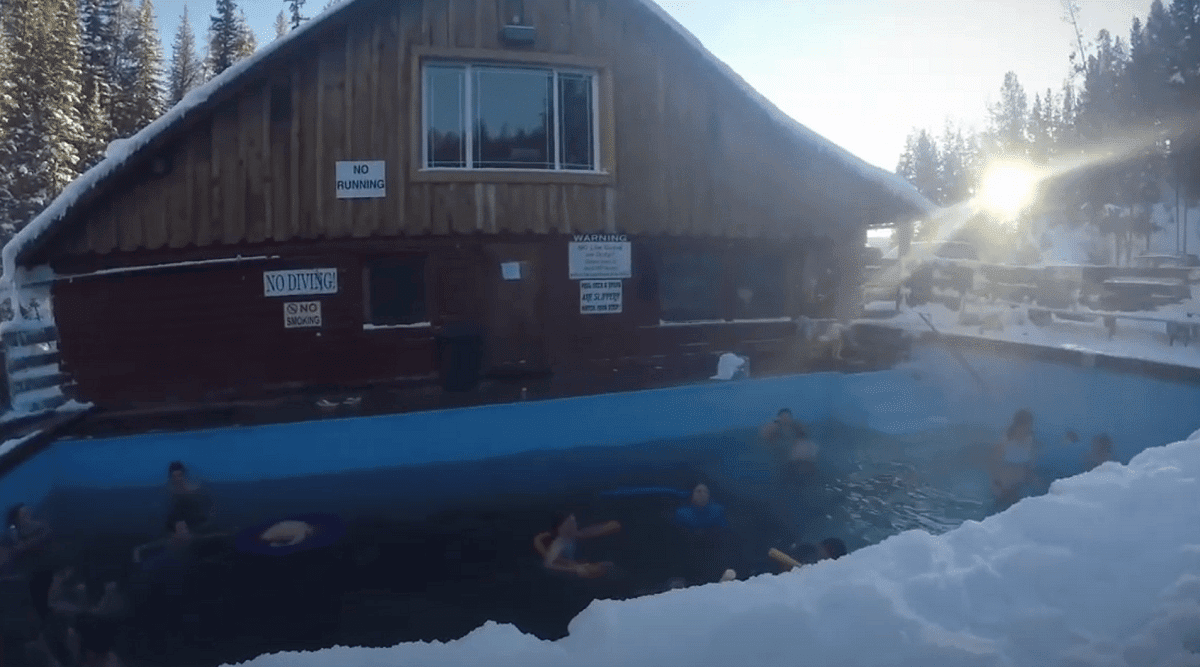 There are three main springs sections at Elkhorn lodge. Two of them are outside with the largest pool being the most popular due to it's panoramic views of Montana. It's holds an average temperature of around 94 degrees. The second pooled section is quite smaller, but is also hotter averaging a temperature between 100-102. The third and last option for a relaxing soak in the states natural mineral waters is their inside wet sauna which boasts an impressive 105 degrees. All three options don't disappoint before you start or end your journey for the day.
Speaking of journey, Elkhorn Hot Springs is nestled alongside some of the greatest hiking and atv trails in the state. You'll notice many people who come to stay for the weekend bring several toys such as ATVs, snowmobiles, mountain bikes, and more. There are endless trails to explore and it's a great way to spend the day before coming back to relax once again in the hot springs.
The facility also offers cabins for overnight lodging with each one being secluded from each other. If you do stay the night, Elkhorn lodge also offers a restaurant, bar, and a nice morning breakfast buffet.
Directions to Elkhorn Hot Springs
From Butte, Montana
1. Start on I-15 South towards Beaverhead County (67 miles)
2. Get off at exit 59 and continue on MT-278 West to your destination (38 miles)
Enjoy the beautiful state of Montana as you take the Pioneer Mountains Scenic Byway to Elkhorn Hot Springs.
Address: 339 Hot Springs Road​
Website: elkhornhotsprings.com