Astoria Hot Springs – Wyoming
Situated in Bridger-Teton National Forest, Astoria Hot Springs offers not only some amazing natural pools for you to enjoy, but the views of Wyoming's wilderness are what draws thousands of people every year. The combination of relaxation and tranquility will leave you feeling like a new person ready to tackle the world.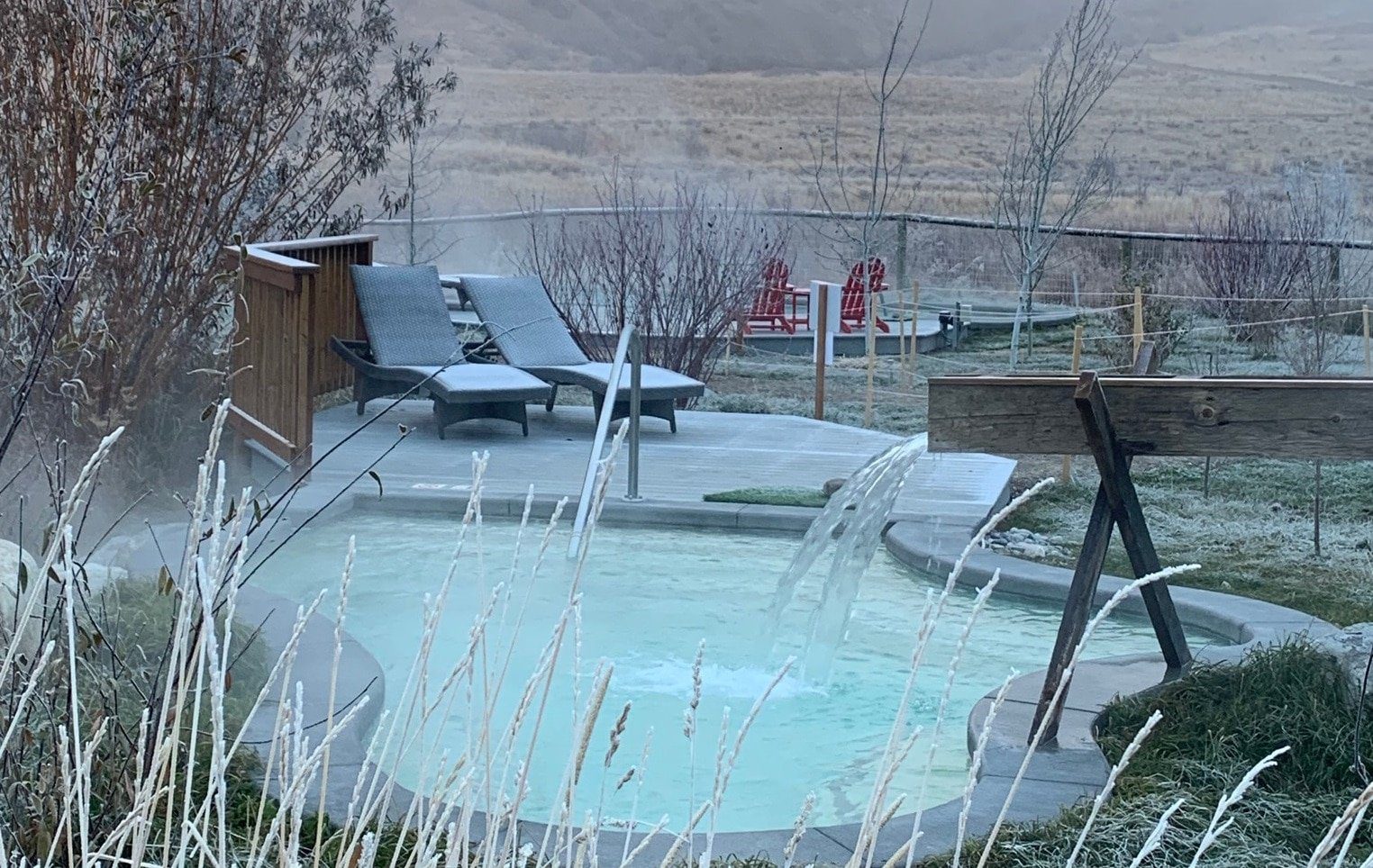 Astoria Hot Springs has been a popular spot for visitors to relax, rejuvenate and enjoy nature since its discovery in 1884. The waters of Astoria Hot Springs flow through basalt-lined channels at temperatures ranging between 90F – 108F degrees Fahrenheit (32C – 42C). Visitors can soak their tired muscles in the mineral rich water which is said to have healing properties for ailments such as arthritis and joint pain. Those looking for relaxation can take advantage of the peaceful setting with stunning views of surrounding mountains, forests and streams.
In addition to soaking pools, visitors will find plenty of activities around Astoria Hot Springs including hiking trails that wind through meadows filled with wildflowers; fishing spots along the nearby Snake River; horseback rides offered by local outfitters; rock climbing on nearby cliffs; wildlife viewing opportunities including moose, elk, bighorn sheep and bears; plus snowshoeing or cross-country skiing during winter months when conditions permit.
Although there are no overnight accommodations available near Astoria Hot Springs, many people choose to camp out nearby, while others may prefer rustic cabins or lodges that offer more amenities than camping but still provide easy access to all that this area has to offer. For those who wish not to rough it outdoors entirely there are also hotels within an hour's drive from the springs where you can stay before or after your visit here if desired.
The new Astoria Hot Springs Conservancy re-opened their doors in 2020 and now offer five different pools for you to soak in. The largest of all of them is their Leisure Pool and is typically designated to larger groups such as family and friends. It's also the hottest one which many prefer. Next is the waterfall hot pool which is more for those looking for seclusion and self reflecting. Astoria Hot Springs even set up some plants around the area to give a sense of tranquility to go along with flowing water that will relieve tension in your shoulders and neck. Third is the river pool and sits along the Snake river and offers some of the best views of Wyoming's natural beauty.
There is also a hot springs pool just for the children. It's only 1-2 feet deep and does use some chlorine to keep it clean. All the other hot pools are just the natural mineral waters.
Directions to Astoria Hot Springs
From Jackson, Wyoming
1. Start on US-191 South towards US-26 West (14 miles)
2. You will come to a traffic circle which is where you will merge onto US-26 West for 3 miles
3. Make a left onto Johnny Counts Road which quickly turns into Riverbend Road
4. Continue until you reach your destination.
It's a very easy drive to Astoria Hot Springs and the perfect way to spend a day with the family. Reservations are required so make sure you call ahead to gain access to one of Wyoming's best hot springs. Happy Soaking!