Alabama Adventure is one of the most popular attractions in Alabama for it's combination of being both an amusement park and water park in one. In the summer time locals flock to Splash Adventure to beat the heat in their wave pool or several water slides. When it's not too hot out, the amusement park comes alive as families enjoy roller coasters and go karts for hours of fun.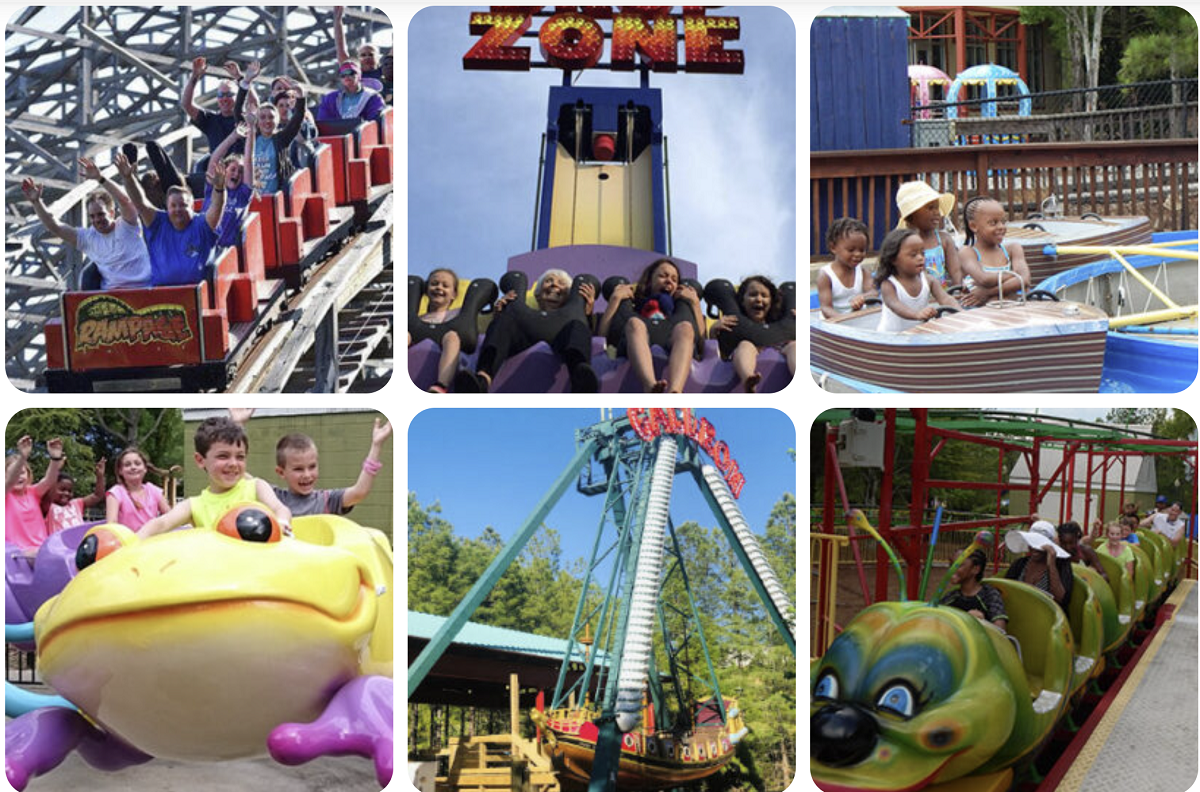 Alabama Adventure Main Attractions
Rampage Roller Coaster – At almost 60mph, this wooden roller coaster drops you at 120 feet around twists and turns that any thrill seeker will enjoy.
Drop Zone – Have a blast dropping 30 feet straight down before being shot back up again.
Little Harbor – Kids and adults can hop in a boat that spins you around. Almost like the classic tea cup ride, but on water.
Galleon – One of the main attractions is their large ship that swings back and forth.
Centi-Speed – Kids can have fun on a smaller roller coaster who still want a fast thrill.
Yo Yo – This attraction allows over 30 people to strap up and take to the sky in their large spinning swing ride.
Alabama Adventure Rates and Location
Daily Pass – $39.99
Season Pass – $99.99
Address: 4599 Splash Adventure Pkwy, Bessemer, AL 35022 | Contact: (205) 481-4750 | Website: alabamaadventure.com