The Best Mississippi Attractions – Things To Do
Resting in the Southern region of the United States of America is the exciting State of Mississippi. It is home to a range of must-see landscapes and things to do for people of all ages and interests.
History buffs will be drawn to important museums, where some of the most important Civil Rights monuments and artifacts are on display. Thrill-seekers will find the state to be full of natural attractions, especially along the shores of the Mississippi Gulf Coast, where tourists will find endless adventure, leisure, and the best BBQ this side of the South.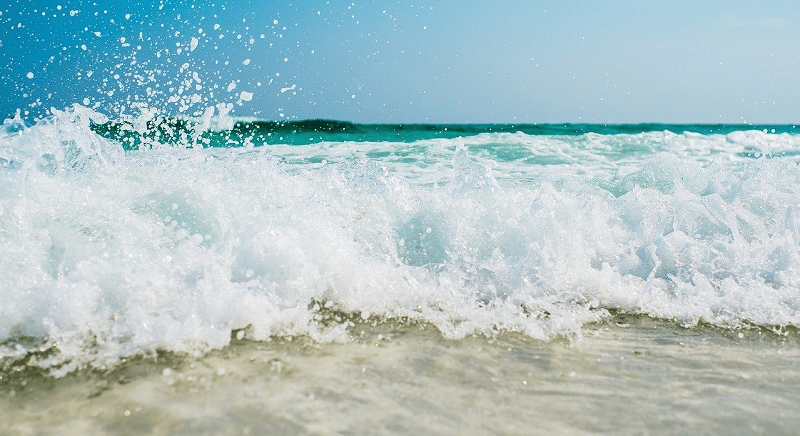 Best Mississippi Attractions and Activities
Things To Do in Mississippi by City
Every type of traveler can craft their customized itinerary for their time in Mississippi – ensuring they never run out of things to do in the Magnolia State. Here is our list of must-see attractions in Mississippi.
The Institute for Marine Mammal Studies
Kick things off with a visit to the Institute of Marine Mammal Studies, a large research and rehabilitation center that provides you with a glimpse into ocean life. It is a dolphin rescue facility that hires staff specially trained to handle marine species.
The museum has interactive exhibitions where visitors can get up close and personal with a dolphin to learn more about the intelligent creatures. Even if you're skittish about directly interacting with them, it's always a fun idea to watch the trainers play with the dolphins.
A special Discovery Room with touch pools allows interested visitors to interact with many marine species, including stingrays, sharks, sea stars, and others.
There is more to this educational outlet than aquatic species – you can also find opportunities to learn about birds and reptiles. A special activity for children is being able to dig up a shark tooth souvenir to take home.
USS Cairo Museum
The USS Cairo was among the first ironclad warships built at the beginning of the civil war. The story behind how it sank is a subject of countless documentaries and is lauded as one of the South's most brilliant operations. A Confederate team used newly invented explosive mines to blow up the USS Cairo, causing the vessel to sink within minutes.
The vessel, or what remains of it, was eventually recovered after nearly 100 years. The restored ship is now part of thousands of other artifacts that chronicle important events during the war.
The USS Cairo is part of the Vicksburg National Military Park, which pays homage to a historic battle that changed the outcome of the Civil War. This is the exact location where General Grant was eventually captured, allowing Union forces to control the waterway. The park is also used as a cemetery with over 17,000 graves of Union soldiers and other military veterans who lost their lives in the call of duty.
Gulf Islands National Seashore
Gulf Islands National Seashore is popular among both day-trippers and campers alike because it offers a wide variety of facilities and several miles of soft, sandy beaches.
The Gulf Islands of Mississippi extend from Cat Island to Santa Rosa Island in Florida. Although much of the seashore is underwater, the area is dotted with plenty of coastal marshes, sandy beaches with sparkling water, and dense forests.
Visitors can find access to guided nature walks, fishing lessons, fun encounters with animals, and other educational programs led by rangers and naturalists. There are plenty of recreational opportunities, including volleyball, swimming, kayaking, paddle boarding, and various guided tours.
Hiking is a favorite activity among visitors because there are many options for exploring the beaches on foot. One of the most popular trails to explore is the mysterious Davis Bayou, with its 0.5-mile-long trail. It takes an average of one hour to complete and should be on the top of your list of things to do at the Gulf Islands in Mississippi.
State Capitol in Jackson
There's no better way to learn about Mississippi than visiting the state capitol in Jackson. You will learn how the local government works and valuable knowledge related to the state's history and culture.
Even if the local politics don't pique your interest, you might want to explore the grand architecture. The state Capitol has a grand architecture inspired by Beaux-Arts in Paris with an elegant dome-shaped roof.
Interestingly enough, it is the third Capitol building built in Jackson. The grounds of the building contain a replica of the original Liberty Bell and a statue in memory of the remaining living members of the Confederate soldiers. The Capitol building is designated as a Mississippi landmark and has a place on the National Register of Historic Places.
A typical tour of the capitol will let you see portraits of state leaders in the Hall of Governors and a view of the legislature meeting rooms.
Visitors can hire guided tours to learn more about the state capitol or explore at their own pace.
Old Capitol Museum
Old Capitol Museum served as Mississippi's former state capitol in Jackson from 1839 to 1903 (when the new capitol building became the center of the legislature in Mississippi). The building is inspired by Greek architecture and is made of limestone with a dome made out of copper. The building is designated as a National Historic Landmark and acts as a free museum for the public.
Many guided tours are available to the public focusing on historic and government events that took place here, including the Married Women's Property Act of 1839. You can
Windsor Ruins
The hauntingly beautiful Windsor Ruins in Mississippi have been the subject of many critically successful movies such as "Ghosts of Mississippi" and "Raintree County".
The ruins serve as a reminder of the grim realities of war. Like most infrastructure during the Civil War, Windsor was invaded by Union nearly 17,000 Union Troops who took over the mansion. After an ugly battle that led to the loss of countless lives, Windsor was turned to a makeshift hospital to tend to the wounded. The Daniell family, the occupants, were allowed to stay in their home on the third floor of the mansion.
Interestingly, it isn't the war that ravaged the mansion. The Daniell family had to vacate the premises on Feb 17, 1890 when a guest dumped cigarette ashes into debris that was left by construction workers. The fire spread and devastated the entire mansion with the exception of the Greek columns and ironwork.
These columns are all that remain of what once used to be a magnificent structure.
Noxubee National Wildlife Refuge
The Noxubee National Wildlife Refuge was created out of necessity and now serves as one of the most popular recreation spots in Mississippi. It was established in 1940 to repair the damage done to the area's natural ecosystem by years of intensive farming and grazing.
The jaw-droppingly stunning refuge spans across three counties and provides a safe haven to all kinds of animals. It is enveloped by over 48,219 acres of forest land with two major lakes.
There are hundreds of marked and unmarked trails to explore, including the popular Beaver Dam Trail. The trail winds its way through the bottomland hardwood forest and gives you access to unadulterated natural beauty and an opportunity to view all kinds of wildlife.
A popular activity at the wildlife refuge is the countless photography sessions – whether it's the scenery itself or observing the local wildlife in its natural habitat. Today, the wildlife refuge attracts over 150,000 visitors every year.
There is an abundance of outdoor activities to take part in, including hunting, hiking, fishing, bird watching, swimming, kayaking, and picnicking, among others.
Located in the refuge are two major lakes – the Loakfoma and Bluff lakes. Loakfoma is a natural drainage basin with very shallow water – and a thriving ecosystem that provides the perfect opportunity for alligator sightings. Bluff Lake is located a few miles from Brooksville and serves as a major fishing spot with a variety of fish including white bass, bream, catfish, and others.
Grand Paradise Waterpark
Care for a stress-free where you can enjoy a fun day out with friends and family? Then a visit to Grand Paradise Waterpark should definitely be on the top of your list of things to do in Mississippi. There are dozens of games that will take up your entire day. You could choose to take thrilling adrenaline-inducing rides or something more relaxing to pass the time.
Grand Paradise Waterpark is bound to fill your day with memories that you will cherish for years to come. But if you're looking for water-themed adventures, then dare to try out the Waddleland, Tropical Slush, and the Grand Falls Racer. These rides will test the limits of your endurance and will give you bragging rights just for having ridden them.
The water park is spread out over 7 acres of land with some of the best water facilities in Mississippi.
It can get very busy during the summer though, so make sure to book a reservation before visiting!
Beau Rivage Resort
The Beau Rivage Resort is a premium destination in Mississippi for vacationers with a view of the waterfront. The resort can serve as your base 'camp' to plan your vacation in Mississippi. Book any one of the rooms for stunning views of the beautiful Gulf Coast and the historic downtown Biloxi.
It is worth noting that the rooms are dog friendly so you can bring your four-legged friends on vacation. There are many amenities at the hotel and you won't ever have to leave the resort to get the most out of your vacation. Some noteworthy amenities include a spa, transportation, a golf course, fitness center, pools, and a shopping center.
The resort also plays host to various events with performances from major artists. The best part is that the Beau Rivage Resort has over eight restaurants that give you access to a wide range of cuisines. With so many things to do in the hotel, you might never have to venture far out into Mississippi – at least when it comes to indoor activities.
Hattiesburg Zoo
The Hattiesburg Zoo covers a small area covering just 12 acres of its titular town. However, it continues to be a major tourist attraction with thousands of guests visiting every year. There are many activities held throughout the year that make the trip worth your time while you're in Mississippi, Hattiesburg.
A key attraction at the zoo is the Asbury Discovery Center, an exploratorium that lets visitors take a closer look at over 30 animals living here. But there's more to the zoo than animals and is filled with interesting exhibits and artifacts.
Another popular attraction is the Sloth Experience at the Hattiesburg Zoo. Visitors can book a 45-minute tour where they can come up close and personal with a sloth with a chance to feed the animals. Don't forget to take a peek at the animal kitchen to learn how the foods are prepared.
While you're here, you might want to try the high-rope adventure course that is highly popular with kids of all ages. Summer is a special time at the zoo because it plays host to camps for children in the age bracket 5 to 12.
Ohr-O'Keefe Museum of Art
Art enthusiasts will be thrilled to explore the Ohr-O'Keefe Museum of Art where the special focus is on the ceramic artwork collection belonging to George E. Ohr.
If you're looking for a very specific art style, then this is the museum to visit. Ohr's famous works are made using unconventional items such as rock, ceramics, pottery, and clay. Besides showing off his art collection, the museum also has personal artifacts and photographs belonging to the artist himself.
It is worth noting that the museum also celebrates and displays artwork belonging to local artisans whose work represents the best talent in Mississippi. There is a ceramics studio that is open to visitors where all kinds of special activities and events take place, including wheel classes, yoga classes, and sculpting classes.
Once you've had your fill of the museum, make sure to drop by at the lovely gift shop where you can take a souvenir home, including artwork, books, posters, and other memorabilia.
Ship Island
Ship Island is a popular beach on the Gulf Coast that serves as a prime recreational spot for tourists from around the world. Although the island is best visited during the summer months, it is a lovely place to tour in the off-season months.
You can enjoy the local ferry ride that departs at 9 AM and returns at 2:30 PM or 5 PM, depending on which ticket you bought. The price for a round trip ticket was 75 cents over ninety years ago. Prices today start at around $30 for adults.
History buffs may be interested in touring the nearby Fort Massachusetts, which was named after the Union ship that captured the fort during the Civil War. The barrel weighs a whopping 50,000 pounds. Local volunteers are more than happy to give you a history lesson
Finally, you can dip in the waters and take part in various activities including hiking, kite flying, and finding seashells. Don't forget to visit the local Ship Island Snack Bar for some stress-free shopping.
Jackson Zoological Park
Jackson Zoological Park hosts animals from around the world with over 250 animals and 150 species. Special events are also hosted throughout the year with a rotating schedule of educational activities that are open to visitors.
The zoo was first established in 1919 and occupies over 110 acres of land. More than 120,000 visitors head here on a yearly basis, and there are many activities held throughout the year that will make it worth your trip while you're in Mississippi.
Some of the most fun attractions at Jackson Zoological Park include endangered species such as the pygmy hippopotamus, red wolf, Sumatran tiger, reticulated giraffe, and the southern white rhinoceros.
The park also has many reptilian species including snakes (from the anaconda to the poisonous copperhead). Avian species include American flamingos, the kookaburra from Australia, and ostriches. Visitors, in particular, will be intrigued by the hissing cockroach of Madagascar.
Finishline Performance Karting
For a stress-free activity in Mississippi, head on over to Finish Line Performance Karting. It is the go-to karting destination in Biloxi, Mississippi with courses catered toward all ages. Visitors can take part in difficult courses or choose something more relaxing. The tracks are open all seven days a week so you can drop by at any time.
Finishline Performance Karting has plenty of on-property tracks of different shapes and sizes that are suitable for different ages. You can drive as a single rider or with a partner. Each ride lasts about 10 minutes. Once you get tired of the racing, you can head on over to the full arcade for some more entertainment.
Wrapping Up
As you can tell, Mississippi has no shortage of things to do or places to explore. There are fun activities for every type of vacationer and budget. Whether you've got a big budget or seek a free getaway, there are sure to be plenty of Mississippi vacation spots that will fit your idea of the ideal holiday.
We hope this list of Mississippi attractions has helped you plan your trip to the Magnolia state!