The Best Connecticut Attractions – Things To Do
Between its sprawling, windswept plains and rolling lands, it's easy to think that Connecticut is a rocky land. There is a rich geological back story that explains why Connecticut has some of the most diverse landscapes in the country.
The land surface includes river valleys, sandy shores, rocky coastlines, forests, lakes, and mountain peaks. The Nutmeg State, as it is lovingly known by locals, was carved by glaciers that left a great mixture of valleys, hills, rivers, and land. Connecticut's land surface was developed by violent activity and erosion over tens of millions of years before the ice age.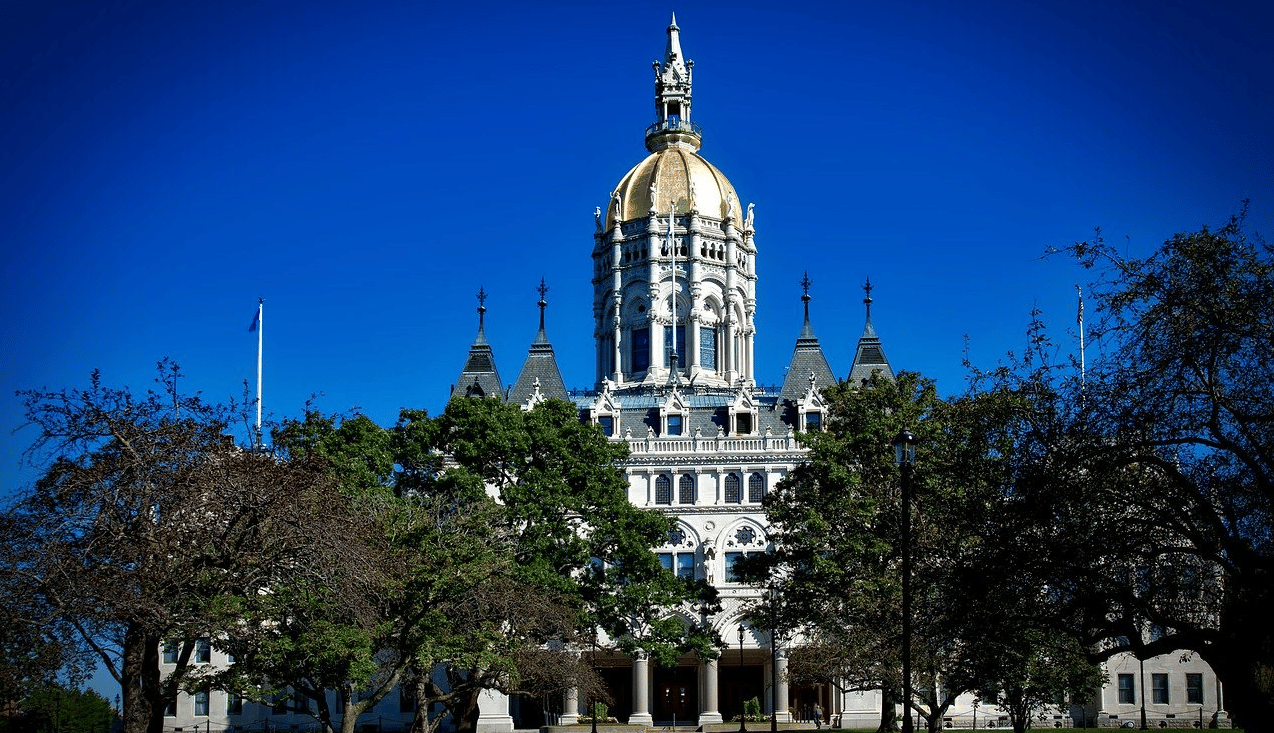 While the state is dominated by rugged outdoor terrain, it is also full of adventure. There is so much more to Connecticut than meets the eye. You can climb, hike, and bike the mountains; you can swim, fish, and kayak through the rivers and lakes. You can make spelunking exhibitions in the intricate caves networks. Or scale the air by zip-lining and skydiving. Besides outdoor activities, there are several fun things to do in Connecticut that don't require working up a sweat. You can hit up restaurants, malls, spa resorts, museums, resorts, and so much more.
If you're a history buff, you might be interested in visiting one of the many museums and cultural centers in Connecticut. All things said, there are unlimited things to do and see in Connecticut, so it will make a great vacation destination for people from around the world.
Best Connecticut Attractions and Activities
Things To Do in Connecticut by City
Let's explore some of the coolest Connecticut attractions.
Museum of Natural and Other Curiosities
The Museum of Natural and Other Curiosities pays tribute to the unique cultural history of Connecticut. It was found by Joseph Steward, a painter who opened his oddities collection to the public in 1797 and found a place to display his work in the Old State House Attic in 1800.
The museum was growing in popularity and so was its foot traffic. To accommodate this increase in volume, the museum relocated across the street in 1808 and continued to entertain onlookers until Steward's passing in 1822.
Steward's collection of freaks, oddities, and rarities was reassembled in an exhibit in the 1900s. An exotic calf with two whole heads was an important part of Steward's original collection. A collection of stuffed birds perch in an interior window. There is an eight foot long alligator hanging from the ceiling that is bound to give you goosebumps.
A vertebra belonging to a whale that spans nearly 3 feet lies under a table. The only thing that is missing in all the unusual exhibits is a tribute to the creator – or at least a documentary that allows viewers to explore his thought process behind collecting these oddities.
Devil's Hopyard State Park
The state park is aptly named after the mysterious round holes cut into the park's waterfalls because onlookers thought the devils made them.
Folklore aside, there are nearly 900 acres of land to explore. The park's biggest attraction has to be the Chapman Falls which drops 60 feet into the rocks. These waterfalls are a sight to behold during spring and summer. However, the falls tend to lose their block formation in dry weather. It is exciting to see and climb.
There are plenty of activities to do here, including hiking, bird watching, pink gin, and fishing. Additionally, you can also rent any one of the wooden campsites to rest.
There are plenty of trails for hiking. The most popular of these is Orange Vista Loop which starts at the covered bridge downstream from the waterfall. The trail splits once you've covered 450 yards, although it's not obvious to beginners. The trail to the left will take you uphill, and you'll notice the remnants of a forest that was scorched by fires in 2012.
Dinosaur State Park & Arboretum
Among the various attractions that Connecticut has to offer, one place that should be at the top of your list is the Dinosaur State Park and Arboretum. It sits over 80 acres of land, conveniently close to one of the largest dinosaur track sites in North America.
Tourists can visit the park's geodesic dome to marvel at the jaw-dropping collection of fossils that date back nearly 200 million years ago. The museum also provides sweeping views of the Mesozoic floodplain. It is covered with remnants of dinosaurs and gives you an intimate experience of what it feels like to live in the era of dinosaurs.
There is also a gift shop where you can collect souvenirs to help you remember the trip. There are no restaurants, and food is not permitted at the site. So make you visit the museum in a fed state.
If you're not interested in learning about the Jurassic era, you could always go hiking to spot over 250 different species of wildlife. Make sure to take a map of the trails before you go exploring!
Mark Twain House & Museum
Mark Twain wrote many of his treasured classics like The Adventures of Tom Sawyer, the Prince, and the Pauper, and Adventures of Huckleberry Finn under this playful building.
The structure is inspired by American High Gothic architecture and features turreted chimney stacks and a steeply pitched roof. This house was fully equipped with all the amenities, including central heating, telephones, a burglar alarm, and a bell to call servants into rooms.
Before you head into the building, there is an exhibition in the visitor center. The house itself is complete with Mark Twain's personal artifacts that will give you a more intimate glimpse into one of the world's most celebrated authors.
The Mark Twain House also hosts silent writing sessions and even horror-themed tours. Make sure to check it out when you're in Hartford.
Wadsworth Atheneum Museum of Art
Are you beginning to see a pattern?
Although there are many reasons why Connecticut is a beautiful state, it is also home to hundreds of museums.
Unique museums like the Wadsworth Atheneum Museum of Art are one of the many reasons why Connecticut continues to be popular among history buffs.
The museum first opened its doors in 1844 and offered an exciting collection of paintings from France, America, Europe, Greek, Rome, and Egypt. Sculptures by the Hudson River School also have their own exhibition here.
A typical visit to the museum will feature works by Renoir, Ernst, Rene Magritte, Caravaggio, and Monet. Something to look forward to is the Cabinet of Art and Curiosity in the European Art Galleries, decorated like an aristocratic home in the 16th century.
Connecticut Science Center
The Connecticut Science Center in Hartford provides family-oriented activities and is mostly geared toward science enthusiasts. The center's goal is to keep visitors engaged with science and inspire children to start a career in STEP.
The primary focus of the science center is on physics, geology, astronomy, and forensics catered to all age groups and interests.
The most popular exhibit at the center is bound to be the dinosaur exhibit, where you get to see dinosaurs that tower over everything. Other popular activities include an engineering lab, an encounter with butterflies, and an exhibit dedicated to space.
After you've had your fill of the museum, don't forget to visit the local gift shop to buy a souvenir. You can also visit the cafeteria to try various delicacies.
Powder Ridge Mountain Park & Resort
Powder Ridge Mountain Park & Resort is open throughout the year for anyone seeking adventure in Connecticut. It features snowboarding, tubing, skiing, zip lines, and mountain biking catered toward all ages.
Powder Ridge also plays host to sports competitions, musical festivals, cultural events, and beer festivals.
The winter months are dedicated to snow-tubing, snowboarding, and skiing. You can also rent bikes to traverse the snow-laden surface. In the warmer months, the park provides activities such as zip lining, disc golfing, and even mountain biking.
With so many activities to do, the park is definitely going to take up your whole weekend. In addition to the above-mentioned activities, Powder Ride also has a resort that lets you rent a suite for overnight stays.
The resort has its own restaurant, a picnic area, marketplace, fire pits, live entertainment, and much more.
With so many things to do in one place, Powder Ridge Mountain Park & Resort is one of the most fun places to visit.
Cushing Brain Collection
A visit to the Cushing Brain Collection is bound to give anyone goosebumps and is definitely not for the faint of heart. It houses an incredibly rare collection of brains for the public to view. The collection was put together by an acclaimed neurosurgeon, Dr. Harvey Cushing; this museum is named after him.
What's interesting is that each brain has been preserved with minimal changes to its chemistry. Some of the brains are riddled with tumors and will give you a glimpse of what exactly occurs when a cancerous tumor takes hold.
And while you're here, make sure to take a look inside the drawers. They are also part of the exhibit and contain quirky artifacts that are bound to pique your interest.
Don't forget to take a free postcard before leaving the exhibit.
Wadsworth Atheneum
The Wadsworth Atheneum features some of the finest art collections in America, especially those belonging to the Hudson River school. It also happens to be the oldest free public museum in the country with over 50,000 pieces of art in its stunning Gothic-inspired building.
Major exhibits from the European collection include works from Caravaggio, surrealist artists, and Italian Baroque paintings.
The most popular art collections include works by Pierre-Auguste Renoir and Claude Monet. It is also worth noting that the museum adds contemporary artwork to its collection, which is a great way of supporting local living artists.
A major theme of the museum is decorative artwork. Over 7,000 artwork are found in the European collection alone, including the glass and bronze collections. Guided tours of the trip also include visits of the outstanding ceramics collection, especially those belonging to Sevres, Vincennes, and Meissen ware.
Don't forget to check out the Cabinet of Art and Curiosity. This room was inspired by Victorian art collectors who dedicated special rooms to art and technology. Over 200 pieces of art are displayed in Cabinets, as if they were in the home of a wealthy art collector. These pieces of art are without a label, giving you a more interactive and personal experience. You can learn more about these items by taking a mobile tour or using the nearby digital touch screens.
Connecticut State Capitol
If you are curious about the inner workings of Connecticut, then the state capitol is a great place to visit. The state capitol is located on a sprawling property spanning 41 acres and is an architectural marvel that was constructed using marble and granite.
It will give you a glimpse of how the local government works and will impact you with real cultural and historical knowledge that will increase your appreciation of the state. Even if you're not particularly invested in Connecticut's political makeup, it makes sense to visit the state capitol.
It has a collection of rare artifacts that document Connecticut's history. Anyone interested in architecture will be interested in learning about the building's interior and exterior.
The state capitol of Connecticut may not be a big, flashy place to explore but it will definitely offer a worthwhile experience, especially if you're a history aficionado.
It Adventure Ropes Course
It Adventure Ropes Course in Connecticut is a relatively small area to explore, but it still manages to pack a punch.
If you like thrills and adventure, you can test your mettle by taking over the action packed rope courses. There are 4 levels of rope courses that cater to all skill levels.
Each course features obstacles that will keep you on your toes.
There is also a zip line feature that lets you soar over an adrenaline-pumping fireworks show. Make sure to book a reservation if you plan on visiting with large groups and families. The facility's unique neon lighting is fascinating to look at, especially at night.
If you're looking for an indoor adventure, make sure to check out It Adventure Ropes Course in Connecticut.
Abandoned Fairy Village
This miniature village is nestled deep into the woods at the end of a service road, a stone's throw away from a major interstate highway in Connecticut. There is something haunting about the place and there are plenty of folktales to give you goosebumps.
You'll see a stone cliff with extremely tiny houses (not big enough for a human!) carved into the side, and a massive throne. There are remnants of what must have once been a lush garden with overgrown plants and perennials that have assimilated with the forest.
There is no concrete explanation for why these tiny 'houses' were created in the first place. Rumors have it that a local woman from the nearby town lost her mind and claimed she was in contact with little fairies. She demanded her husband build a village so they could have a place of their own.
Another popular story is of William who built the village because the voices in his head told him to. The voice continued to torment him until he was forced to take his own life. Rumors have it that if you stay on the night of a full moon, you can hear some of these sounds.
A more practical explanation is that the miniature village was a tourist attraction. It was closer to the main road, which once served as a trolley line. This makes a lot more sense and isn't rooted in superstition.
However, getting to the village is easier said than done because there is no physical address. You might need a little help from the locals.
Connecticut Wine Trail
Connecticut has plenty of incredible wineries and vineyards to explore. The Connecticut Wine Trail contains plenty of popular vineyards, each being unique.
Before visiting the trail, make sure to download the trail map to explore all the vineyards at your own pace. There are over 30 statewide wineries that let you tour acres upon acres of vineyards. During your time at the vineyards, you can taste delicious blends and learn how to grow wine grapes.
Besides wine tasting, you can also shop for delicacies at various eateries.
The wineries are scattered throughout the state, so no matter where you are in Connecticut, making it possible to visit both a winery on the coast with a stunning sea view and the countryside with a comfortable, welcoming barn – all on the same trail.
The wineries are part of a "Passport to Connecticut Farm Wineries Program". Make sure to collect stamps from every winery you visit to fill up the passport. Gotta catch 'em all!
Wrapping Up
These are just a few of the best things to do in Connecticut.
With museums, natural attractions, and diverse wildlife abound, you're spoiled for choice in terms of where to go.
Whether you're looking for an educational experience or seek an adventure that tests your resolve, Connecticut is a destination that has a little something for everyone.
Hopefully, this guide covering major Connecticut attractions will help you make the most of your trip so you can pick the best spots!