The Best Kansas Attractions – Things To Do
Despite its interesting natural attractions and welcoming cities, Kansas is often overlooked as a tourist destination. It may not be as bustling as California, but it's still one of the best places to visit if you're looking for plenty of outdoor activities. Rightly nicknamed by locals as the "Sunflower State" because of its history, Kansas is filled with incredible vacation spots and tourist attractions, so there are plenty of things to do.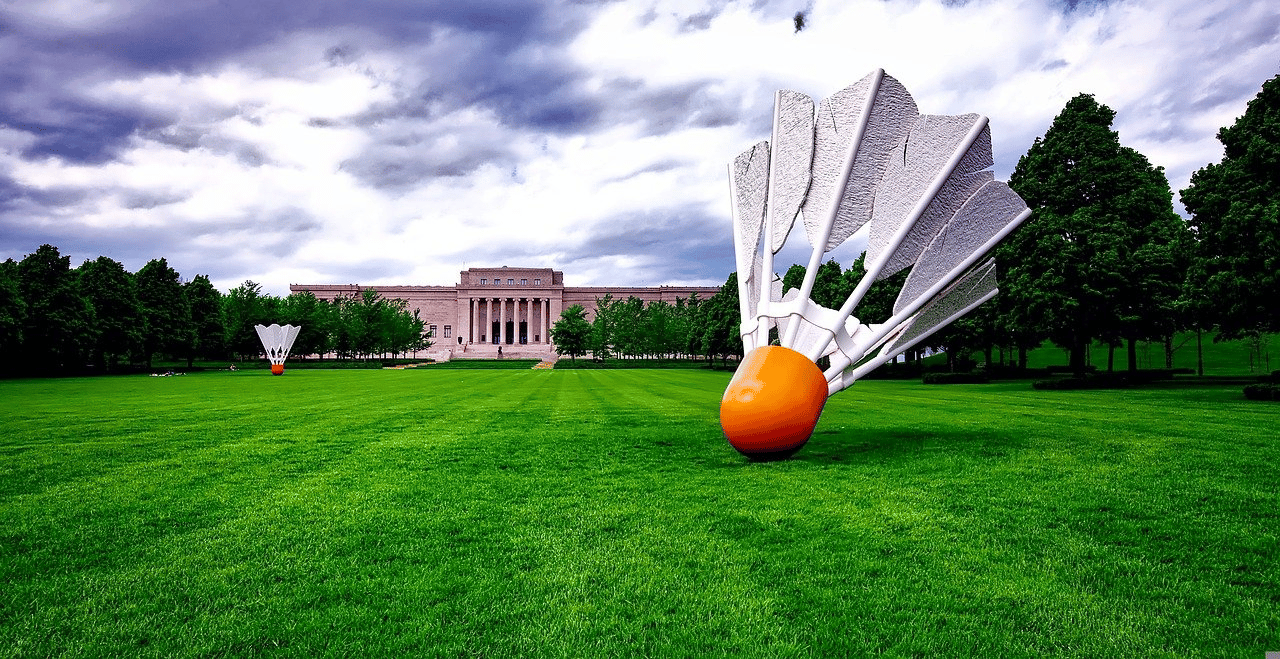 It is home to flourishing wildlife and scenic landscapes with plenty of breathtaking places to visit. When you visit Kansas, you will never run out of activities to do, places to visit, and attractions to see – not if you have this list bookmarked and ready to visit. Whether you're an animal enthusiast, artist, foodie, sports fan, or bird weather, Kansas has something for everyone.
Best Kansas Attractions and Activities
Things To Do in Kansas by City
Immerse yourself in nature, gain an appreciation of the arts, and learn about the wonderful culture of Kansas by visiting these attractions.
Botanica: Wichita Gardens
The Wichita Gardens is a picturesque and peaceful place with gardens covering different themes, such as Rose and Wildflower Garden, Shakespeare Garden, and the Butterfly Garden. It has over 30 sections dedicated to flowers and perennials. The facility was first established in 1987 and has since expanded to around 4,000 species worldwide, including roses, tulips, irises, and azaleas.
Anywhere you decide to visit this beautiful center won't be a waste of time because of the stunning flowers. It is highly recommended to check out the historic Shakespeare Garden to learn more about the plants and flowers from the Elizabethan era.
Other popular sights at the 18-acre facility include the Koi pond pavilions, superb sculptures, and waterfalls. Don't forget to bring your camera to take pictures of the stunning flowers. The facility also provides classes and workshops for visitors interested in learning more.
Kansas City Zoo
Kansas City Zoo is a great place to visit with friends and family. It is home to many different animals, such as chimpanzees, leopards, and penguins. The zoo was founded in 1909 and has since expanded to over 202 acres entirely dedicated to conservation efforts.
There are plenty of exhibits that let you learn about the different kinds of animals in the zoo. In addition to the exhibits, you can also interact with select animals under the provision of their zookeepers. Some animals you can see up close and personal include tortoises, camels, rhinos, and penguins. This is the perfect opportunity for you and your family to learn about wildlife in their natural habitat.
A great quality about the zoo is that most exhibits are located within a stone's throw of each other, so you can spend more time sightseeing and less time having to walk to your favorite animals.
Kansas State Capitol
Given its historic significance, the Montana State Capitol is among the nicest places to visit in Kansas. It's large dome overlooks the meticulously manicured gardens and other eye-catching buildings.
Construction of the building took nearly 37 years before its completion on March 24, 1903. It cost $3.2 million to the state. The building reflects a French Renaissance-style of architecture to capture the ideals and aspirations of the state. It's grand majestic dome was made of hollow clay tiles that were covered with an eye-catching sheet of copper.
A prominent Kansan artist, John Steuart Curry, has a painting in the building called the Tragic Prelude in anticipation of the Civil War. There is a 10-foot-tall sculpture of John Brown that can initiate the onlooker., It is believed that John Brown was a mad man, others believe that he was an extremely wealthy socialite.
Visitors are welcome to take a free tour of the building and can even climb to the top of the dome. Make sure to check out all the interesting artwork and murals that the capitol has on display.
If you want to know more about the history of Kansas and its growth, start with a visit to the Kansas State Capitol. It is a genuinely cool place to visit that you should put on your bucket list, especially if you are aiming to visit all the major landmarks of the state.
Eisenhower Presidential Library (and other complexes)
The Eisenhower Presidential Library was established in 1962 to chronicle Dwight D. Eisenhower's life. It is located in Abilene, Kansas and includes a visitor center, the Place of Meditation, the Eisenhower Presidential Library and Museum. It will take anywhere from 2 to 3 hours to fully tour the facility.
You can visit most of the complex for free, except the Eisenhower Museum and the Eisenhower boyhood home, which have an admission fee of $12. Noteworthy parts of the museum include a war gallery, an exhibit on Ike's presidential years, and an exhibit about Mamie Eisenhower. The complex also features rotating exhibits, mostly of Ike's paintings.
The library is the main attraction of the facility with a collection of over 25,000 books, 480 manuscripts, 300,000 photographs, and countless multimedia. Visitors can tour the library for free throughout the year except on a handful of days. Make sure to call the library ahead of visiting to confirm the opening hours.
Sedgwick County Zoo in Wichita
Although zoos are hardly exciting in a state like Kansas, the Sedgwick County Zoo in Wichita is an exception. This unique facility is home to over 3,000 exotic animals covering over 400 species. The zoo's main attractions include lions, gorillas, chatty kookaburras, tigers, and elephants.
Visiting the zoo is a fun journey in itself. You take a free tram outside the zoo that picks up and drops off passengers every half hour. It won't take you to every exhibit, such as the Elephant Experience and the Australian Outback, but it will stop near the main entrance of each major exhibit. From there, you can walk around the zoo at your own pace.
It will take nearly three hours to properly explore the zoo, including animal interactions.
Speaking of which, you can get up close and personal with all kinds of animals – for a price. These animals include penguins, giraffes, and rhinos. A fun and easy animal interaction is feeding the imposing giraffes. Their necks slowly reach down to your hand and grab the food from your hand with the help of their tongues.
Tallgrass Prairie National Preserve
Tallgrass Prairie National Park is the only park in the US that is dedicated to tallgrass prairie. It is located in Flint Hills and is said to be the largest expanse of tallgrass prairie in the world. Experts believe that the rolling hills of the complex provide visitors with a glimpse of what life was like in the American West before humans came along and built their vast expanses of farmland.
The preserve has a collection of over 500 species of plants, including noteworthy grasses such as Indian grass, switchgrass, and big bluestem. Herbaceous plants outnumber most plants in the preserve.
Wildlife and cattle alike graze on these lands, including deer and bison. You will also find a multitude of insects such as reptiles, amphibians, and other animals.
Touring the entire preserve on foot will not be possible in a single day's time. You can take a bus tour to see the tallgrass prairie in all its glory. The preserve also plays host to a number of events that are scheduled throughout the year, including an open-air symphony concert.
Monument Rocks
Monument Rocks in Kansas has a unique geological history. Although it is now completely dry here, the Smoky Hill River had enough water to carve unique geological formations through the chalky surface layers.
One of the most prominent formations in the area is known as the Monument Rocks, also known as Chalk Pyramids. The National Park Service officially recognizes it as a National Natural Landmark.
The area is also known for its unique geology. It offers one of the most interesting habitats for wildlife. Small holes in the formations are used as nesting cavities by the American kestrel, a small falcon. Pigeons also use the formations to fly throughout the landscape.
Visitors can also spot pronghorns blending in with the shortgrass prairie. Despite being large animals, their hides make it difficult to spot them.
We recommend bringing in maps of the local area to help you navigate the area.
Strataca Salt Mine
Prepare to travel 650 feet underground into the center of the earth in the span of less than 90 seconds with the help of a double decker hoist. It's a memorable way of visiting the salt mine – reputed to be one of the largest salt deposits in the world. Once you reach the salt deposits, you will see all kinds of salt deposits from over 275 million years ago.
You can learn a lot about the mining process and what life was like 50 years ago for miners. Besides mining, other popular exhibits include tours of various caves via an underground train ride, dynamite displays, various heavy machinery, and tools that were once used by salt miners.
The excessively low humidity of the area makes it perfect for preservation. Underground Vaults and Storage, a private company that stores items for various companies, countries, and cities. Visitors can view these artifacts that won't be found elsewhere.
There is a special tram tour that takes you through all areas of the mine with extremely unique exhibits including various mine hazards and nuclear waste storage.
Blue Gallery
If you're interested in all things art, Blue Gallery is chock full of amazing artifacts for you to explore. The museum is by far one of the most popular places to visit in Kansas among art enthusiasts. Located on Southwest Boulevard, Kansas City, this museum showcases some of the world's most amazing art exhibits with a focus on blue color – hence the name Blue Gallery.
It was established in 2000 with the aim of becoming the center of Kansas's Crossroads Art District. Over 20 years later, the museum now represents over 40 artists from around the world. Popular artists include Aileen Chong, Patricia Kochaver, and Joe Ramiro Garcia.
Most of the galleries feature plenty of artwork with a strong reliance on blue. All the featured pieces are beautiful and will impress you with their stunning details.
If you want to see stunning artwork and a lesson in creative works when you come to Kansas, arrange a trip to Blue Galler.
Ulrich Museum of Art
The Ulrich Museum of Art in Wichita is the city's tribute to creative endeavors that have come through the city. It is located on the premises of Wichita State University and has an extensive collection of modern and contemporary artwork.
Its original aim is to connect artwork from around the world through a list of permanent and temporary exhibits that are open to visitors. The museum is host to artwork dating back to the 20th century and chronicles the evolution of creative arts throughout the century.
Don't forget to visit the popular Martin H. Bush Outdoor Sculpture Collection which is home to over 76 pieces. The set is popular enough to have received worldwide attention.
Keeper of the Plains
Wichita, Kansas has a fascination with art that is best displayed by its prominent museums and sculptures located throughout the city. The most breathtaking of these is the 44-foot-tall Keeper of the Plains. The imposing steel sculpture is built where the Big and Little Arkansas rivers meet.
It was created in 1974 and weighed in at a whopping 5 tons, styled after an Indian Chief. Further work was completed on the statue in 2006, and it was raised another 30 inches. You can visit the statue by crossing the suspension bridges from the shore of either river.
The best time to visit the structure is in the evenings when a ring of fire surrounds it. Do keep in mind that it gets quite busy in the evening – so you might want to plan ahead and visit before it gets crowded.
Museum of World Treasures
If you're looking for places to visit in Kansas with kids, you can't go wrong with the Museum of World Treasures. It is one of the best attractions in Kansas and visitors are encouraged to fully immerse themselves with the exhibits in the museum.
This will be an amazing treat for you and your children.
The vast collection of artifacts and information from ancient civilizations will inspire the inner historian in your little ones.
A key attraction at the museum is the fossilized remains of Ivan the T. Rex (for obvious reasons). The fossilized bones were discovered by renowned paleontologist Alan Komrosky in 2007 only 5 feet underground. This 40-foot imposing dinosaur was relocated to the Museum of World Treasures in Wichita, Kansas.
The displays at this museum are extraordinary. Other popular exhibits at the museum include artwork from Asia, artifacts from royal dynasties, and Egyptian mummies. It is recommended to visit the official website to learn about rotating exhibits.
Kansas Aviation Museums
This exciting museum is located on the historic George Washington boulevard in Wichita. It is steeped in history and once served as one of the busiest airports of the United States in the 1940s.
The building now serves as an extensive collection of unique aircraft and artifacts, including archives at the Kansas Aviation Hall of Fame.
Make sure to visit the control tower to get a unique perspective that you won't find in other aviation museums. Once you are done with the museum, you can visit the nearby Stearman Field restaurant, where you can watch planes take off and land in the city.
The historical site draws thousands of visitors every year.
Great Plains Nature Center
The Great Plains Nature Center in Wichita is a popular wildlife habitat that is operated and maintained by the US Fish and Wildlife Service, the Wichita Department of Park and Recreation, Parks and Tourism, and the Kansas Department of Wildlife.
The nature center is dedicated to conservation efforts and provides a safe space for wildlife. You can take a stroll on some of the paved walking trails and spot various animals. Besides the walking trail,s there are plenty of Discovery programs and workshops for visitors to learn more about the environment. Other highlights include lectures and educational classes. The best part is that the nature center is completely free to explore.
When you're done exploring the trails, you can visit a local gift shop called Owl's Nest with a huge variety of souvenirs and books.
Wrapping Up
Figuring out how to explore Kansas can be difficult because there are so many things to do. Our guide barely covers a fraction of the places to explore in Kansas. There is so much to do and places to visit that visitors will require multiple trips to explore all the special attractions.
If you want to plan a trip to Kansas, you can make the experience more memorable by using our guide. You can also talk to other people to see which places to visit and add to your travel itinerary.