North of Fort Lauderdale and just a short drive from Miami, you'll find Pompano Beach. This bastion of golden sand and warm, welcoming water is named after the famed sportfish known to troll the waters in great abundance.
Pompano Beach is an excellent area for family beach days when the sun is shining or a romantic and intimate stroll when dusk falls on the shore. The beach is rich with fun water-centric activities and features some of the best diving spots on the east coast.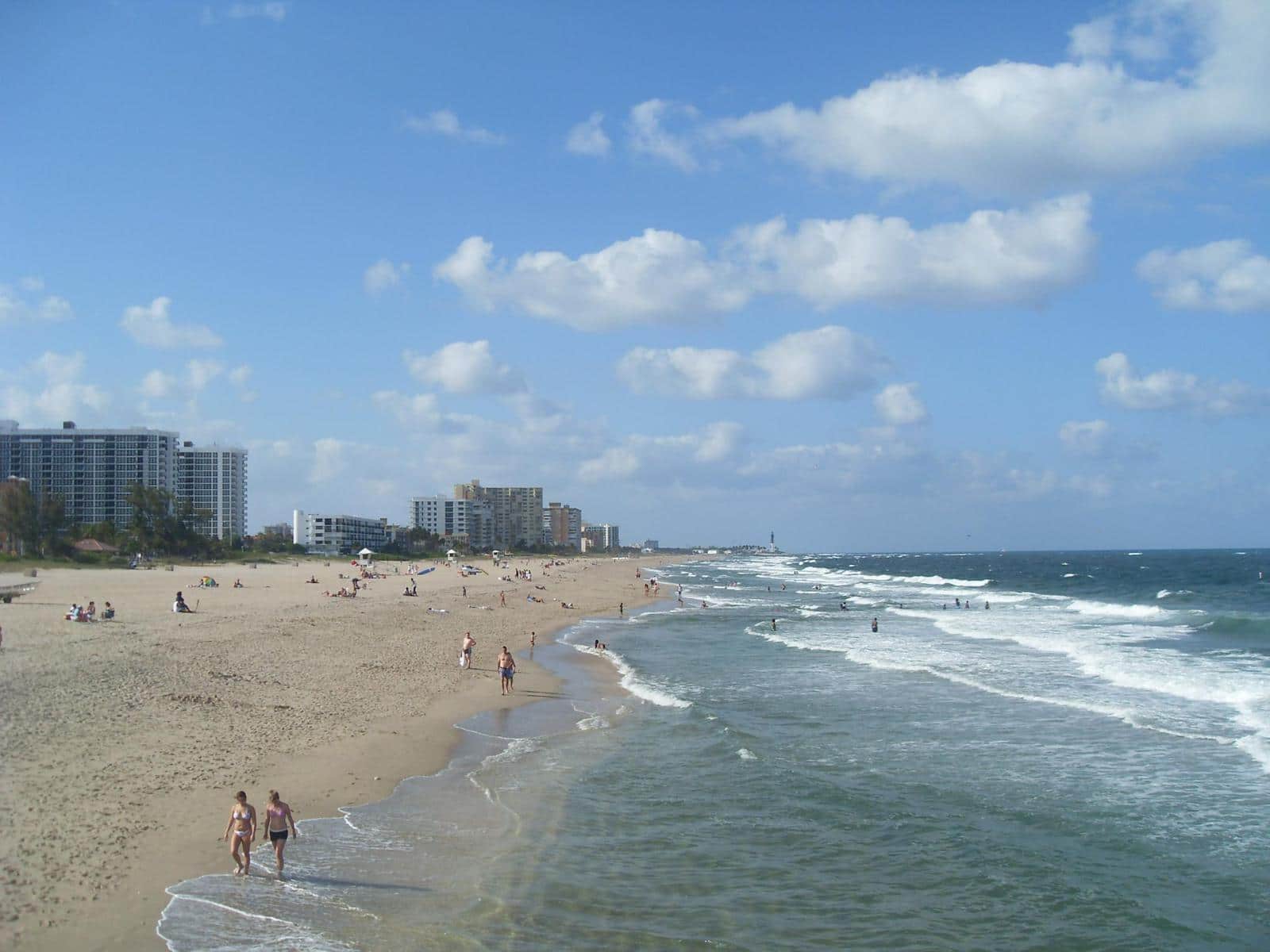 Activities
Swimming, snorkeling, sunbathing, volleyball, surfing, shell hunting, and even just relaxing with a good book are some great ways to spend time on this beach.
There is a magnificent ocean pier that pushes out into the surf for the anglers in the group, giving prime vantage and opportunity to hook one of the famous Pompano that swim in these waters.
Scuba diving is also incredibly popular on Pompano Beach. Considered the wreck capital of the world, this beach offers dozens of prime diving spots to discover for the adventurers in your party. There are even some fantastic natural coral reefs to explore.
Amenities
Public grills, bathrooms, showers, and even playgrounds for the little ones are what you can expect to find at Pompano Beach.
There are also places to rent gear like jet skis or boogie boards if you are inclined to bash around in the surf for a bit. Or, if you want to explore offshore, there are great locations to rent snorkeling or scuba gear.
When you get tired of all the sunshine, take your crew inland and enjoy a diverse selection of restaurants that cater to beachgoers and locals alike.
Nearby Attractions
Depending on the time of the year, Pompano Beach plays host to a dazzling array of food and music festivals to indulge in.
There are:
St.Colemans Italian Festival
Pompano Beach Seafood Festival
The Annual Blues and Sweet Potato Pie Juneteenth Festival
Nautical Flea Market
One of the most unique and challenging to reach attractions located at Pompano Beach is Shipwreck Park.
This artificial reef formed from the sinking of the Okinawa and the Lady Luck offers divers an incredible underwater experience that combines art installations, environmental education, and diverse marine life.
Fun Facts
Pompano Beach's weather drives tourists to the city throughout the year, but many may be surprised to find out that officially the area is considered a tropical rainforest.
Pompano Beach also has some famous names living near its waters. TV and movie star Kelsey Grammer has a home in the heart of the Golden Coast, and so does famous wrestler Jake "The Snake" Roberts.
Details
Address: 600 N Ocean Blvd, Pompano Beach, FL 33062
Season: All-Year
Website: Pompanobeachfl.gov