Little Niagara Falls – Oklahoma
As one of the most popular waterfalls in the state, Little Niagara is a short 90 minute commute from Oklahoma City making it the perfect day trip in the spring and summer months to cool off in the swimming holes before or after hiking through the majestic Chickasaw National Recreation Area. Located in Sulphur, OK, the cascading waters received it's name for the width of the falls (not the height as it's only a 10 foot drop) similar to the popular Niagara in New York.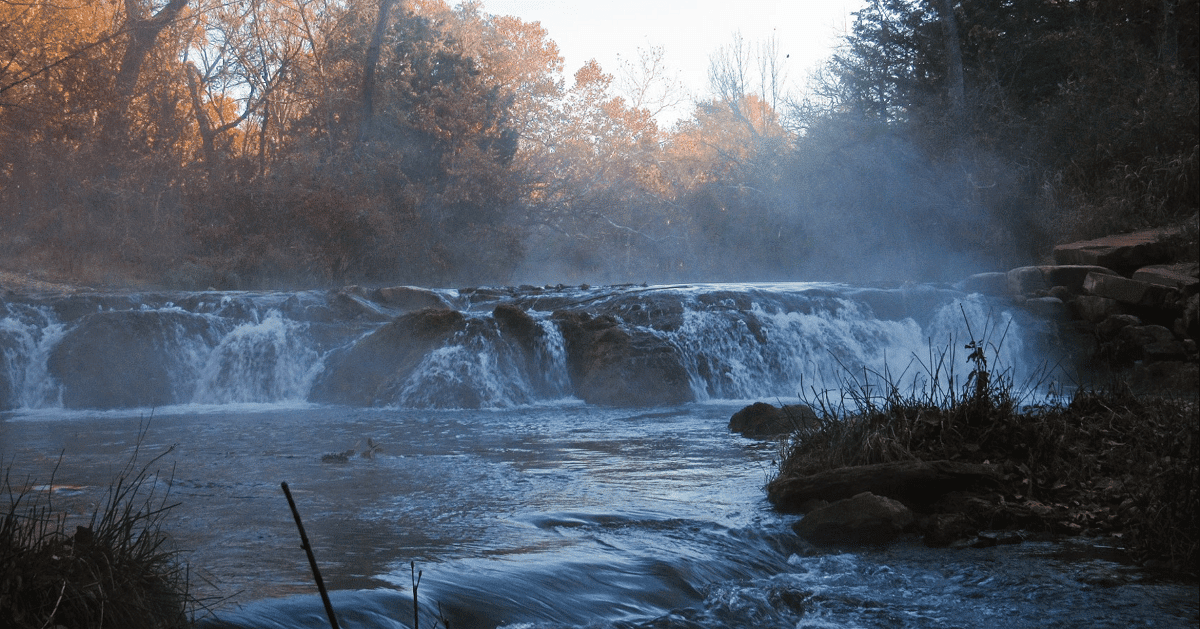 Both locals and tourists love coming to Little Niagara Falls with their families as their is a little bit of something for everyone. The youth tend to spend hours jumping off the falls into the large swimming hole while the parents watch while soaking in the water themselves or tanning on the banks of the beach. Because it's nestled within almost 10,000 acres of forest, there is also miles and miles of hiking trails all throughout the park where you can also catch a glimpse into history with historic landmarks, lakes, and wildlife.
Map and Location of Little Niagara Falls
When you aren't soaking in the beauty of the waterfall, there is a nice picnic area where you can have a quick bite before exploring the area. We definitely recommend spending an hour or two hiking around as the breathtaking views shouldn't be just of the falls. You'll notice that Travertine Creek runs all throughout the park and even has several other cascading falls as you trek alongside it.
There are a total of 7 different hiking trails and paths to explore. Every day you'll see both walkers and bikers taking advantage of the easy and relatively flat paths that wind through the entire park. If you ask any local they will recommend Buffalo Springs trail as it has some of the best winding pathways along Travertine creek where you can stop and take in the beautify of the surround landscapes.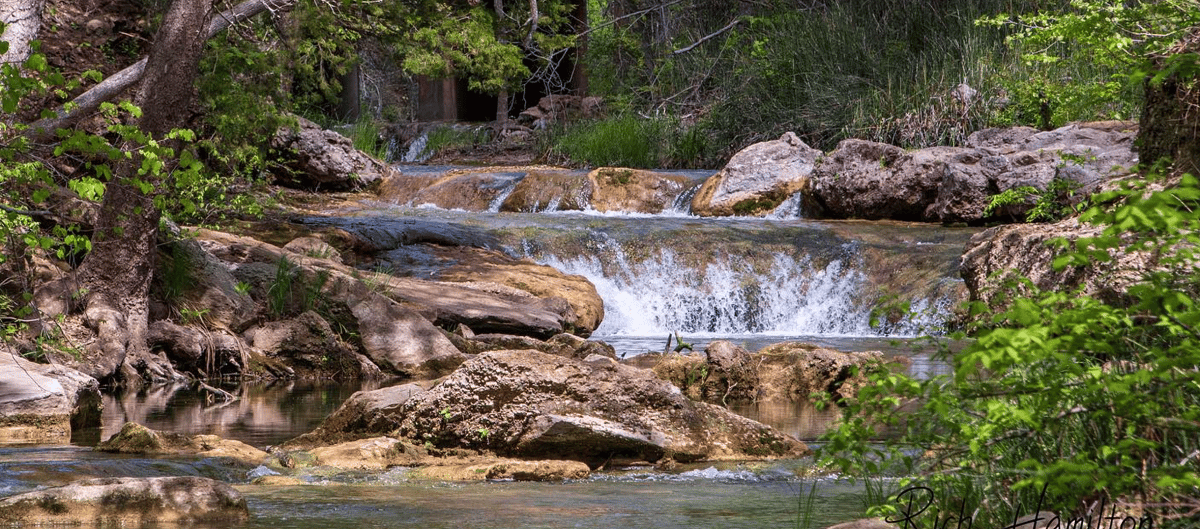 The temperature of the water typically averages around 65 degrees, making it the perfect summer destination when it's the hottest. Just north of the Little Niagara Falls is Travertine Island which is also a very popular destination for swimming in the hotter months of the year. You'll quickly realize the name of the island and creek is due to all the travertine stone formations you see not only at the falls, but all throughout Platt National Park. Even the buildings throughout the area have been built to blend in with the backdrop and almost feel like they were made by mother nature.
Directions to Little Niagara Falls
There are numerous signs to guide you to your destination from Sulphur, OK. Once you arrive into the city, it's roughly 10 miles east of I-40 which will take you directly to the park entrance.