Hidden Falls is a stunning waterfall located in Alaska's Chugach State Park. It is one of the most popular attractions in the park, and once you visit you will see why. The falls cascade down over 400 feet of rocky terrain, creating a beautiful display that can be seen from miles away. If you are in or near Whittier, make sure to put this natural wonder on your bucket list.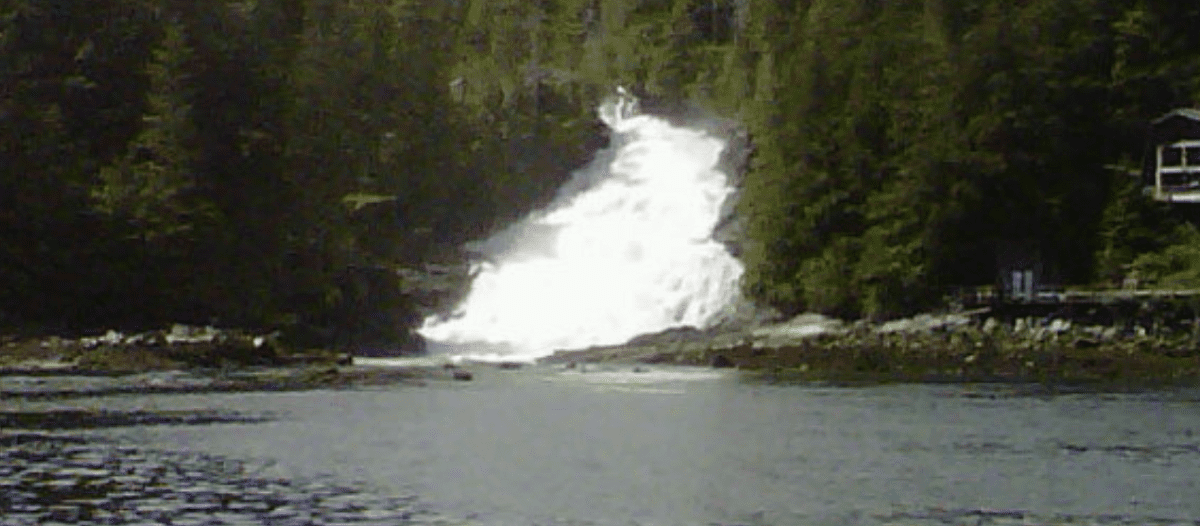 Details about Hidden Falls
The water comes from an underground spring and hatchery that feeds into a clear pool at the bottom of the falls. The area around Hidden Falls offers plenty of opportunities for adventure seekers including several hiking trails that wind through the dense forest and provide access to some breathtaking views.
Tourists who come to the area typically are here for the rock-climbing routes available near the waterfall or kayaking trips downstream on Eklutna Lake and Eagle River.
Directions to Hidden Falls
To reach Hidden Falls, begin by heading north on the Old Glenn Highway from Anchorage towards Palmer. After approximately 15 miles, you will reach mile marker 45 and see a sign for "Eklutna Lake Campground"; turn right onto this road.
Follow it until you come to a four-way intersection with signs pointing towards "Hatcher Pass" and "Falls Creek Trailhead"; take a left here.
Continue for about 2 miles until you reach an unmarked parking area at a bridge over Eklutna River; park here and follow the trail along the river downstream to find Hidden Falls!