The Best North Carolina Attractions – Things To Do
North Carolina has a long and varied history with an intriguing culture that has played an important role in shaping the country. It is home to everything from ruggedly remote mountains to high-end shopping malls. People who love food, music, history, art, and more will have a great time here.
North Carolina is also known as the "Tar Heel State", but the exact origins of the nickname are unknown. For
For the most part, North Carolina's most memorable attractions are free and won't cost a dime. From snorkeling and sightseeing on sun-soaked beaches to exploring wilderness and trekking, there are endless ways of connecting with nature – and bonding with your family.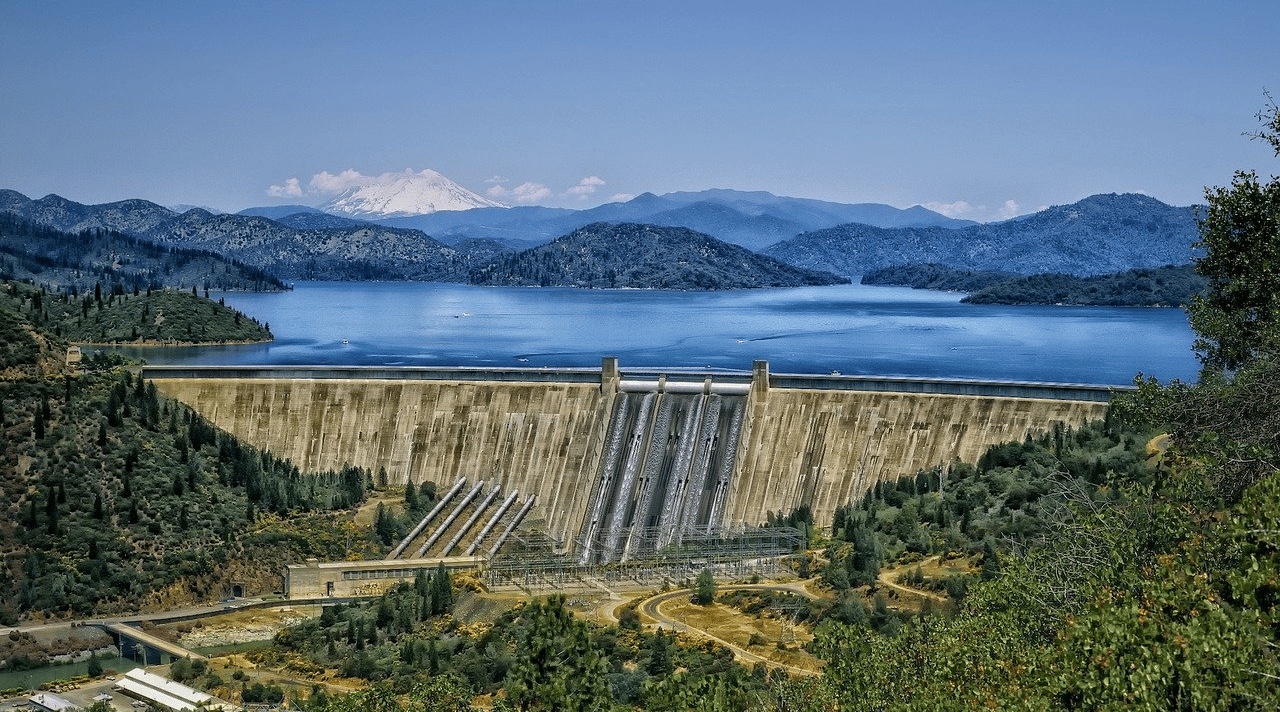 Best North Carolina Attractions and Activities
Things To Do in North Carolina by City
It can be overwhelming to narrow down the best things to do in North Carolina because of the sheer variety of activities. This is why we've prepared a list that will help you plan your travel itinerary and get the most out of the Tar Heel State.
North Carolina Museum of Natural Sciences
The North Carolina Museum of Natural Sciences has been considered as one of the top-rated destinations for tourists for a long time, and for good reason. It's a state of the art location filled with displays on forests, ecology, gemstones, and even dinosaurs. The museum opened its doors in 1879 and attracts millions of visitors every year.
The exhibits and collection of artifacts are a great way for visitors to learn about the diverse cultures and traditions that locals once had and still have today.
Some of the most fun and popular exhibits are the authentic Acrocanthosaurus skeleton, also known as the "Terror of the South" and a true gem. You may also spot a two-toed sloth that lives on the site.
Other fun topics to explore include weather patterns science, deep space exploration, and genetic studies. The museum will occupy your entire day, so make sure to plan ahead.
Linville Gorge
Linville Gorge is a spectacular gorge nestled in the rugged mountains of North Carolina. It features unique vistas with plenty of opportunities for taking gorgeous photographs and options for adventurers, nature enthusiasts, and tourists.
Linville Gorge can be accessed by the trails leading from Blue Ridge Parkway at Milepost 316. The gorge is filled by the Linville River, which continues to flow for the next 12 miles.
A popular tourist attraction in North Carolina and a must-visit for your itinerary, Linville Gorge provides a wilderness area with various scenic trails and things to do.
The Great Smoky Mountains National Park
North Carolina and the Great Smoky Mountains go hand in hand here – to the point where it would be pointless to visit the state and not visit the Great Smoky Mountains.
This is nature at its best – rugged mountains decked out in vibrant red, yellow, and orange colors – towering over dizzying altitudes.
While you can explore the Great Smoky Mountains by car, there's nothing like covering the trails by foot to help you appreciate the beauties of the sweeping vistas.
The Great Smoky Mountains are filled with trails of varying difficulty levels, so there is something for everyone. Expect to see beautiful wildlife and flowers in the summertime.
The national park itself spans over 800 square miles and has surprising variation in flora and fauna, with at least 80,000 undocumented species.Several historic structures tare distributed throughout the park, each telling a unique story of people who lived here thousands of years ago.
Grandfather Mountain
You can see North Carolina in all its glory from dizzying altitudes by reaching the summit of Grandfather Mountain. In fact, the mountain has become an important part of the landscape among hikers and nature enthusiasts who wish to escape city life.
Granted, traversing the mountain might not be recommended if you have a fear of heights. However, if you can handle yourself, you should find the experience to be exhilarating.
While you're here, visit the Mile High Swinging Bridge, which also happens to be the highest footbridge in America. It provides 360-degree views of North Carolina and helps you get the most out of your adventure.
The bottom line is that the Grandfather Mountain provides so much beauty and wonder that no one should miss it.
Pisgah National Forest
The Pisgah National Forest is a must-visit for anyone who wants to see diverse landscapes. The forests cover a large area and are divided into three districts for easier management. The landscape varies from fast-flowing rivers to forests filled with towering trees. There are ranger stations for each district that provide information on the best trails for hikers.
Several popular destinations in the forest, include Linville Gorge (covered above) and waterfalls.
Speaking of waterfalls, most of them are accessible by a short walk or hike. Trails to the waterfalls can be accessed at Milepost 316, leading to Duggers Creek Falls, Crabtree Falls, and Linville Falls.
While waterfalls are popular destinations in the forest, it is mostly visited for recreational activities such as rock climbing, backpacking, biking, and hiking. You can also rent fully equipped campgrounds in the forests for extended stays at the national forest.
Battleship North Carolina
The USS North Carolina was the first battleship in WWII commissioned to take part in the American fleet. The vessel was fully equipped with dozens of caliber guns that made short work of anything they fired at.
It was reputed as the most powerful weapon of the sea but has since been retired. A tour of the battleship will provide visitors with a glimpse into the damaging capacities of this ship as they come up close and personal with massive guns. Other interesting areas of the ship include a mess hall and the officers' quarters.
Beaches of the Outer Banks
If you're looking for beaches in North Carolina with several miles of shoreline, then look no further than Outer Banks. The stunning beaches are spread out across 200 miles of islands with soft sands and calm waters.
The Outer Banks beaches welcome millions of visitors every year who look forward to a ton of beach excitement, with many activities to enjoy and try.
Besides soaking in the sun and swimming, you can explore nearby shops to buy amazing souvenirs to remember the trip. Some of the most popular beach towns to visit include Avon, Kitty Hawk, and Nags Head where you can find a better selection of hotels and resorts.
Other attractions include the Frisco Native American Museum and stunning gardens at Fort Raleigh National Historic Site. Finally, you can tour lighthouses and museums to learn more about the local area.
The Biltmore Estate in Asheville
The Biltmore Estate is a Chateauesque-style that looks like it was pulled from a Disney movie. It was constructed by Richard Morris Hunt, an architect with a unique vision. The towering mansion is said to be the largest private home in the United States and occupies 8,000 acres of land.
It features 250 rooms filled with impressive art collections, vintage clothes, and accessories that give you a glimpse of life for socialites in the 1800s.
A key attractions the gardens filled with over 250 varieties of plants and flowers. There are ornate pools and sculptures that mesmerize viewers. Once you've had your fill of the estate, you can visit the nearby restaurants and shops to buy souvenirs.
Blue Ridge Parkway
Spanning just under 470 miles is the Blue Ridge Parkway which captures the essence of North Carolina. Covering the entire road by car will take at least three days – but we recommend slowing down and taking your time to explore all the towns and sights along the way. The best way to explore Blue Ridge Pathway is to break the trip into multiple journeys, returning later to explore everything else.
Blue Ridge Parkway is divided into four districts:
The Plateau region
The Highlands region
The Pisgah region
The Ridge region
Building the Parkway was no small task and required collaboration across federal, state, and local levels. Many agencies and individuals were involved in designing the parkway. The government hired Stanley Abbott, a landscape architect, to oversee the project. His vision was a chain of recreational areas and parks scattered throughout the parkway.
You will get to see the Blue Ridge mountains along your journey with panoramic views at every turn. It is a good idea to stop along the way for hiking trails, picnic spots, and fully equipped campgrounds. The Parkway is also full of visitor centers, museums, and many restaurants where you can make a pitstop to rejuvenate and plan the rest of your journey.
Chimney Rock State Park
Chimney Rock State Park offers some of the most dramatic views of North Carolina's rugged mountains, with a 315-foot spire towering over Lake Lure and Hickory Nut Gorge. This spire is also where the park gets its name from.
You can choose to scale the spire by foot, which can test mental and physical endurance. But you can make your journey easier by taking an elevator that will help you scale 26 stories in no time.
The state park is also home to Hickory Nut Falls, a 40 foot waterfall that tumbles off a flat ledge and into the trees below. It can be accessed by the Hickory Nut Falls Trail, which is rated to be moderately difficult.
Rock climbers will also want to stop by at Rumbling Bald Climbing Access for endless entertainment. Finally, make sure to visit The Devil's Head, an intriguing rock that sits on a very steep cliff without crashing down.
Morehead Planetarium and Science Center
A place as varied and diverse as North Carolina would have to have at least one great planetarium. Built in 1949, the Morehead Planetarium and Science Center educates and inspires.
It is one of the most fun vacation spots in North Carolina that enthralls you. The science center is home to all kinds of educational exhibits. Those really worth exploring include Wearable Robotics (a unique look at prosthetics) and Natural Navigators, which demonstrate how sea turtles use the Earth's magnetic field to get back home.
You would be surprised to learn that the planetarium serves as a training site for NASA astronauts, so it is bound to contain fun things about outer space. Visitors can also visit the top-level observatory to look through the telescope or attend one of the live educational events.
Discovery Place Science
Discovery Place is one of many fascinating attractions in North Carolina. It is spread across 84 acres of land featuring open-ended scientific experiences designed to spark your imagination and creativity. Discovery Place has an intriguing history.
It was the brainchild of Laura Owens, a school teacher, who collected objects, live animals, and specimens from the community. Her goal was to provide students with a hands-on interactive educational session to learn more about science.
She opened up a small museum with the help of the community. It was called the "Children's Nature Center" and opened its door to the public in 1951. The museum was popular enough for it to grow its own planetarium. It was eventually renamed as Discovery Place Science.
Today, the 75-year-old museum is home to all kinds of interesting exhibits, including a butterfly pavilion, live animals, and an IMAX Dome Theater. Over 500,000 people visit the museum every year, making it one of the most popular planetariums in North Carolina.
Discovery Place Science is the place to be if you've got children with you.
Cape Lookout National Seashore
Cape Lookout National Seashore is only accessible by boat but it is a must-visit for any traveler. It is nestled along Crystal Coast in the southern Outer Banks. The beaches on Cape Lookout are relatively undeveloped and stretch out across 56 miles. This allows visitors to connect with nature without man-made objects taking away from the experience.
Cape Lookout is also known for Diamond Lady, an iconic lighthouse towering 163 into the sky. Named after its iconic diamond pattern on the exterior, the lighthouse flashes every 15 seconds and is visible nearly 12 miles into the sea.
You can spot nearly 100 horses in their natural habitat, grazing the rich grasslands or speeding across the dunes. Cape Lookout is also popular among bird watchers because over 250 avian species have been spotted here.
Besides exploring wildlife, you can take part in endless water sports activities including kayaking, boating, and canoeing. There are several nearby water sport equipment rentals available for visitors.
Pullen Park
Pullen Park was founded in 1887, making it the oldest public park in North Carolina (and the 16th oldest in the world). The range of activities you can participate in is baffling and even has its own amusement park. You could go swimming, pedal a boat, go to the amusement park, or check out the community center to attend events and seminars.
A kid's area caters to all age groups – complete with a swing area, preschool playground, and sand play. Sports enthusiasts can also visit tennis courts and baseball fields to play with friends in competitive games.
We strongly recommend planning your activities when visiting Pullen Park otherwise you may get overwhelmed with the sheer variety of options.
Stanley Rehder Carnivorous Plant Garden
The Stanley Rehder Carnivorous Plant Garden is one of North Carolina's most popular tourist destinations. It was designed by Stanley Rehder, a well-learned horticulturist who closely studied flytraps, a carnivorous plant.
The government of North Carolina decided to name the garden after him in recognition of his contributions after he passed away in 2012. There is an interesting story that propelled it into the limelight. In 2013, someone broke into the garden and stole Venus flytraps worth $20,000.
This could have been devastating for the small garden but widespread public attention drove more attention to it. The garden maintains a microclimate to grow plants throughout the year regardless of the outside temperature.
Wheels Through Time Museum
This one is for automobile enthusiasts. If you like all things motor, then the Wheels Through Time Museum is the place to be. The museum covers an impressive 40,000 square feet of space and has one of the biggest collections of rare vehicles in the country.
You can find over 350 cars and bikes arranged neatly to help you admire them. Visitors can also find artifacts and artwork related to the automobiles for more context and story behind each automobile.
Rare cars on display include the 1949 Veritas, the 1915 Locomobile, and the Lincoln.
Wrapping Up
So there you have it, our list of the best things to do in North Carolina. There is much more to do that we couldn't cover.
North Carolina is easily one of the best vacation spots in the country, and there are always new things to do, taste, buy, and explore.
Feel like we missed something? Send your suggestions to us, and we might update this list with more things to do and attractions in North Carolina.