Waimoku Falls is a stunning 400-foot waterfall located on the island of Maui, Hawaii. It is part of Haleakala National Park and can be reached via the Pipiwai Trail. The trail leads through lush bamboo forests and past several smaller waterfalls before arriving at Waimoku Falls.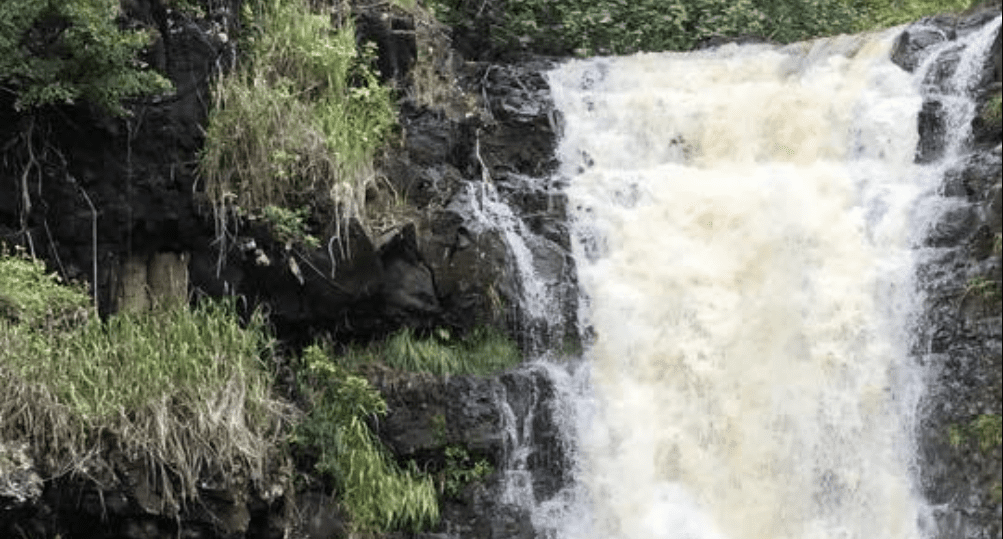 Details about Waimoku Falls
This majestic waterfall cascades down from a tall cliff face into an emerald green pool below surrounded by towering trees and tropical foliage. The best time to visit Waimoku Falls is during periods of heavy rainfall as this will ensure that you get to witness the full force of this powerful cascade. The hike itself can take anywhere between two and four hours depending on your pace and how many stops
you make along the way for photographs or to enjoy other attractions such as pools, caves, bridges, etc.. Be sure to bring plenty of water with you as there are no drinking fountains available along this trail! Once at the top, you'll be rewarded with breathtaking views of Waimoku Falls in all its glory – it's truly a sight not to be missed!
As well as admiring this natural wonder from afar; visitors alsohave the chance to swim in its cool waters or even bravely jump off rocks into them if they're feeling adventurous enough! Whether you're looking for an adventure filled day out or just want some peace and quiet away from civilization – Waimoku Falls will provide both in abundance!
Location and Map of Waimoku Falls