Uluwehi Falls is a beautiful natural wonder located on the island of Kauai, Hawaii. It is also known as Secret Falls due to its secluded location and hard-to-find access point. The waterfall cascades down from the top of a lush jungle valley into a deep pool below, surrounded by towering cliffs and vibrant foliage.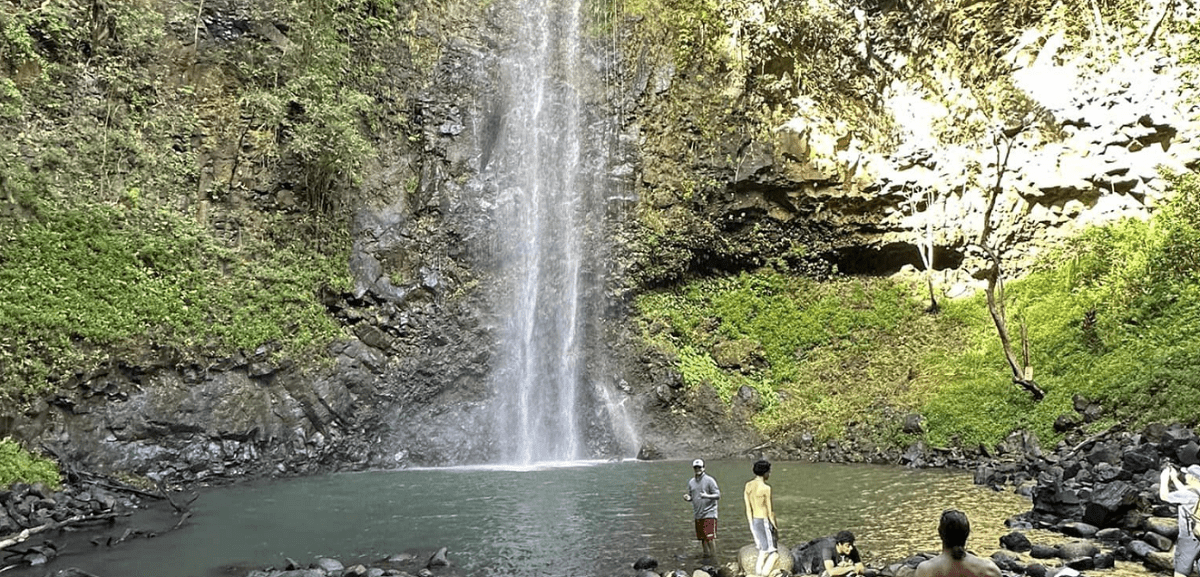 Details about Uluwehi Falls
Uluwehi Falls offers visitors an unforgettable experience that blends nature's beauty with a sense of adventure. The trek to reach Uluwehi Falls begins at Wailua River State Park where you can park your car and begin your journey. From here, it's about 1 mile to the falls along a narrow trail overgrown with vegetation; however, this short distance provides plenty of opportunity for adventure seekers looking to explore the remote jungles of Kauai! Along the way you will be able to take in breathtaking views while crossing several streams before arriving at Kuamoʻo Road which leads directly upriver towards Uluwehi Falls itself.
Once you arrive at Uluwehi Falls, prepare yourself for one of Hawai'i's most stunning natural wonders! Standing atop its rocky cliffs overlooking its cascading pools gives visitors an unparalleled view that is truly awe inspiring! If you are feeling adventurous enough make sure not miss out on swimming beneath its powerful waterfalls – just remember to use caution as these waters can be dangerous due to their fast moving currents and slippery rocks (so life jackets are recommended).
For those looking for something more tranquil than swimming under waterfalls there are plenty other activities available such as exploring nearby caves or taking in some wildlife spotting opportunities – including Hawaiian Monk Seals or nesting birds if you're lucky! And after all this excitement don't forget about taking time out for some relaxing moments among nature; watching sunsets or listening to popular local music being played on Ukulele makes any visit even more special.
Overall visiting Uluwehi Falls is an amazing experience that should definitely not be missed when visiting Kauai Island! With its hidden location providing both challenge and reward combined with picturesque scenery it really does provide something unique compared other tourist attractions around Hawaii.
Location and Map of Uluwehi Falls